1850: Bowling Green Park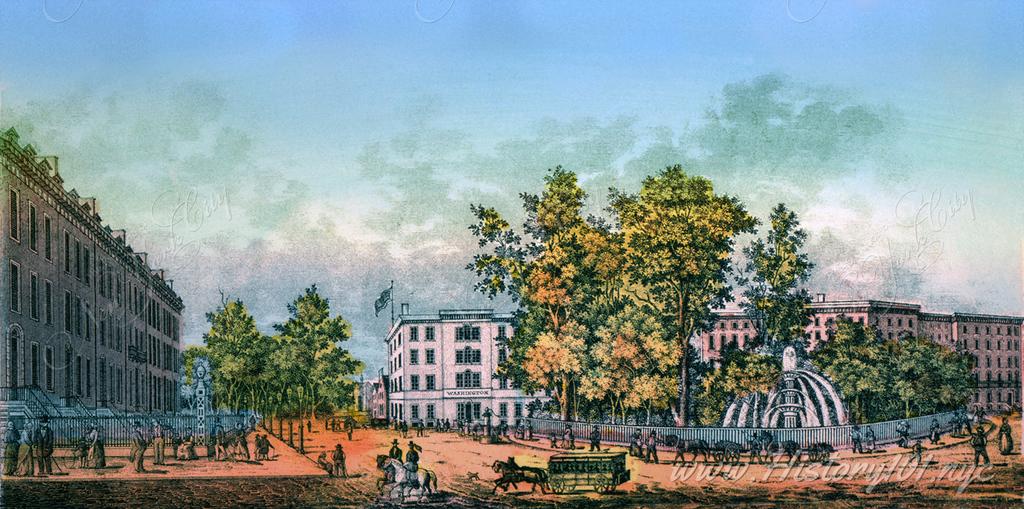 Bowling Green is the oldest public park (formerly, there was a turf present for playing lawn bowling) and surrounded by the oldest fence in New York City. The land on which the park sits was sacred for the Lenape Indians, where council fires were held and social meetings took place.
---
---
A Visual History of Mannahatta to New Amsterdam up to Present Day.
Learn about NYC's fascinating past and explore the natural forces that shaped the environment and landscape, along with the people who would transform the "Island of Many Hills" into the greatest and most influential city in the world.