1664: Earliest View of New Amsterdam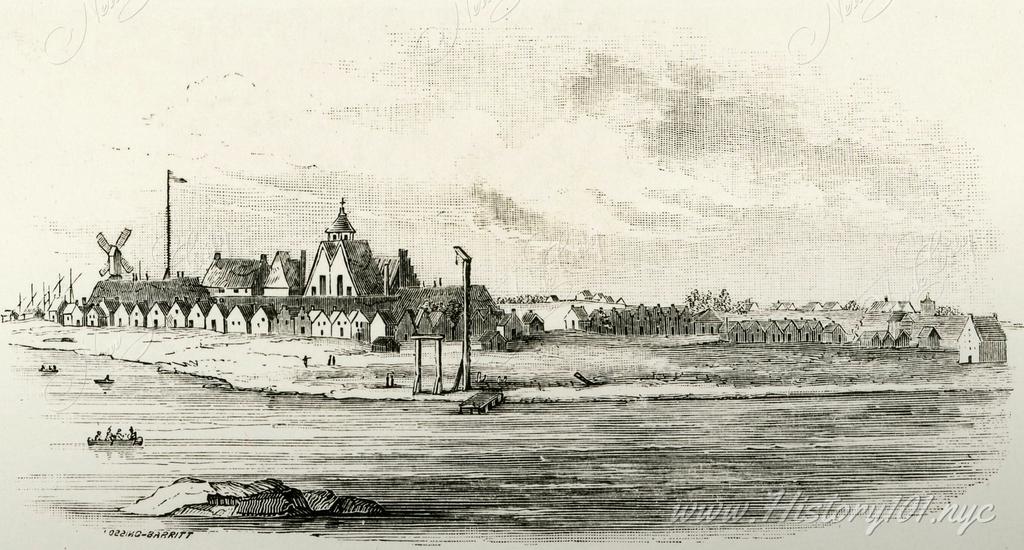 Earliest known image of New Amsterdam from a copperplate made by Augustyn Heermanns. On the left are seen the fort, enclosing the double-roofed church built by Kieft, the prison, and the Governor's house. At the river-side are seen the gallows and whipping-post; on the extreme right is seen the hill over which Fulton Street now passes.
---
---
A Visual History of Mannahatta to New Amsterdam up to Present Day.
Learn about NYC's fascinating past and explore the natural forces that shaped the environment and landscape, along with the people who would transform the "Island of Many Hills" into the greatest and most influential city in the world.