1626: Purchase of the Island of Manahatta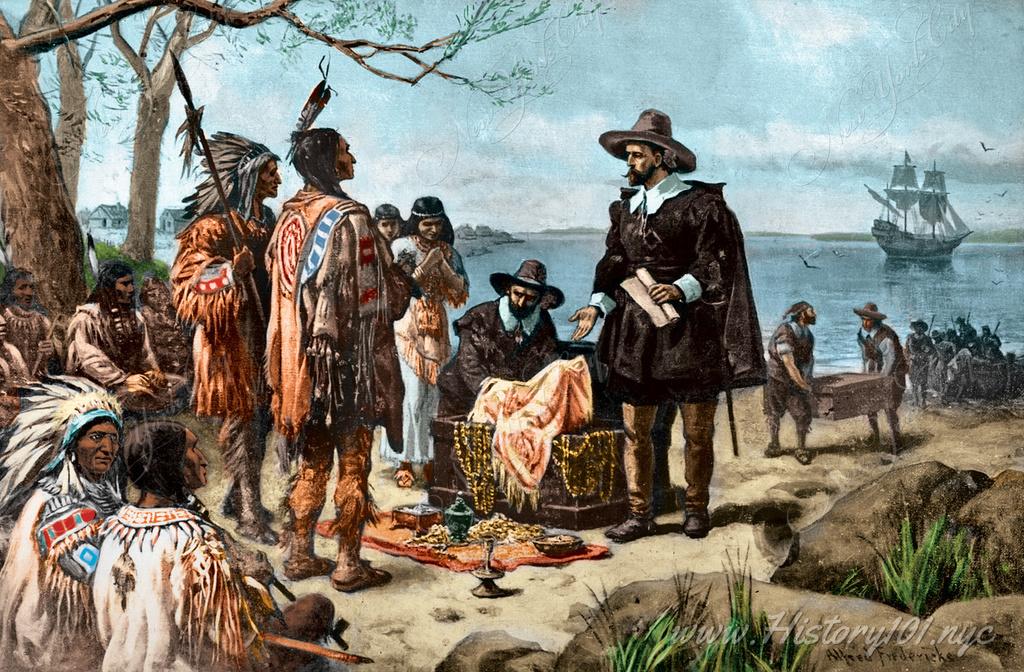 A common account states that Minuit purchased Manhattan for $24 worth of trinkets. A letter written by Dutch merchant Peter Schaghen to directors of the Dutch East India Company stated that Manhattan was purchased for "60 guilders worth of trade," an amount worth approximately $1,143 in 2020 dollars.
---
---
A Visual History of Mannahatta to New Amsterdam up to Present Day.
Learn about NYC's fascinating past and explore the natural forces that shaped the environment and landscape, along with the people who would transform the "Island of Many Hills" into the greatest and most influential city in the world.