1855: Washington Square Park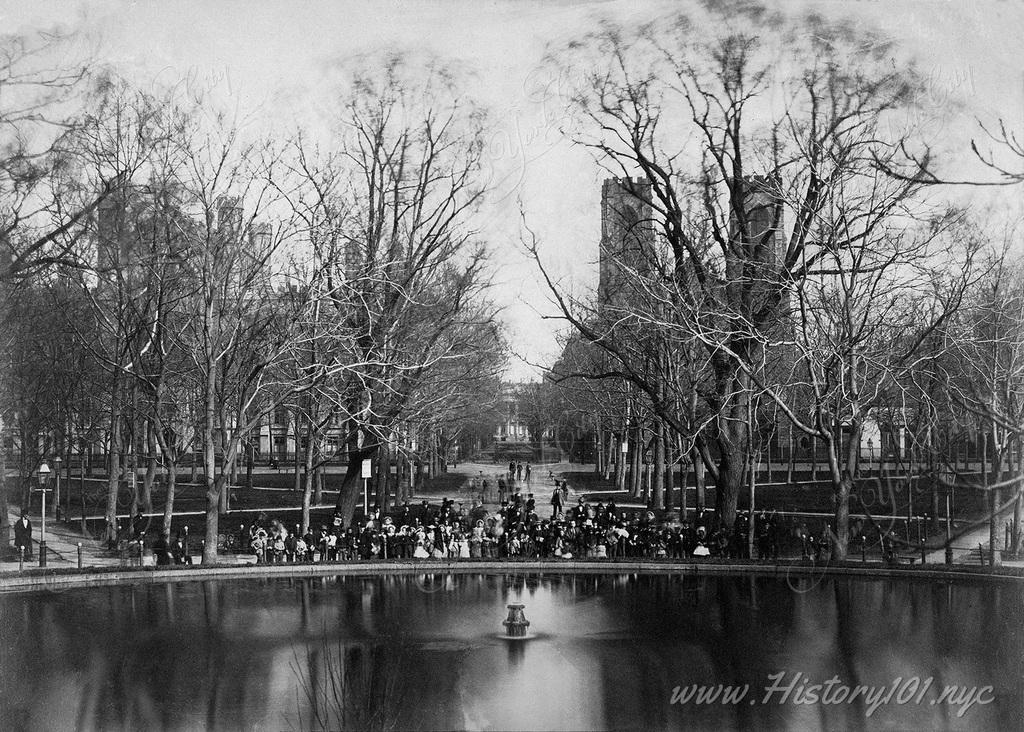 Group portrait of men, women & children gathered in front of the fountain in Washington Square Park. In 1797, the land was purchased for a public burial ground and used mainly for burying unknown or indigent people until 1826 (to this day, the remains of more than 20,000 bodies rest under Washington Square Park and excavations have found tombstones dating as far back as 1799).
---
A Visual History of Mannahatta to New Amsterdam up to Present Day.
Learn about NYC's fascinating past and explore the natural forces that shaped the environment and landscape, along with the people who would transform the "Island of Many Hills" into the greatest and most influential city in the world.