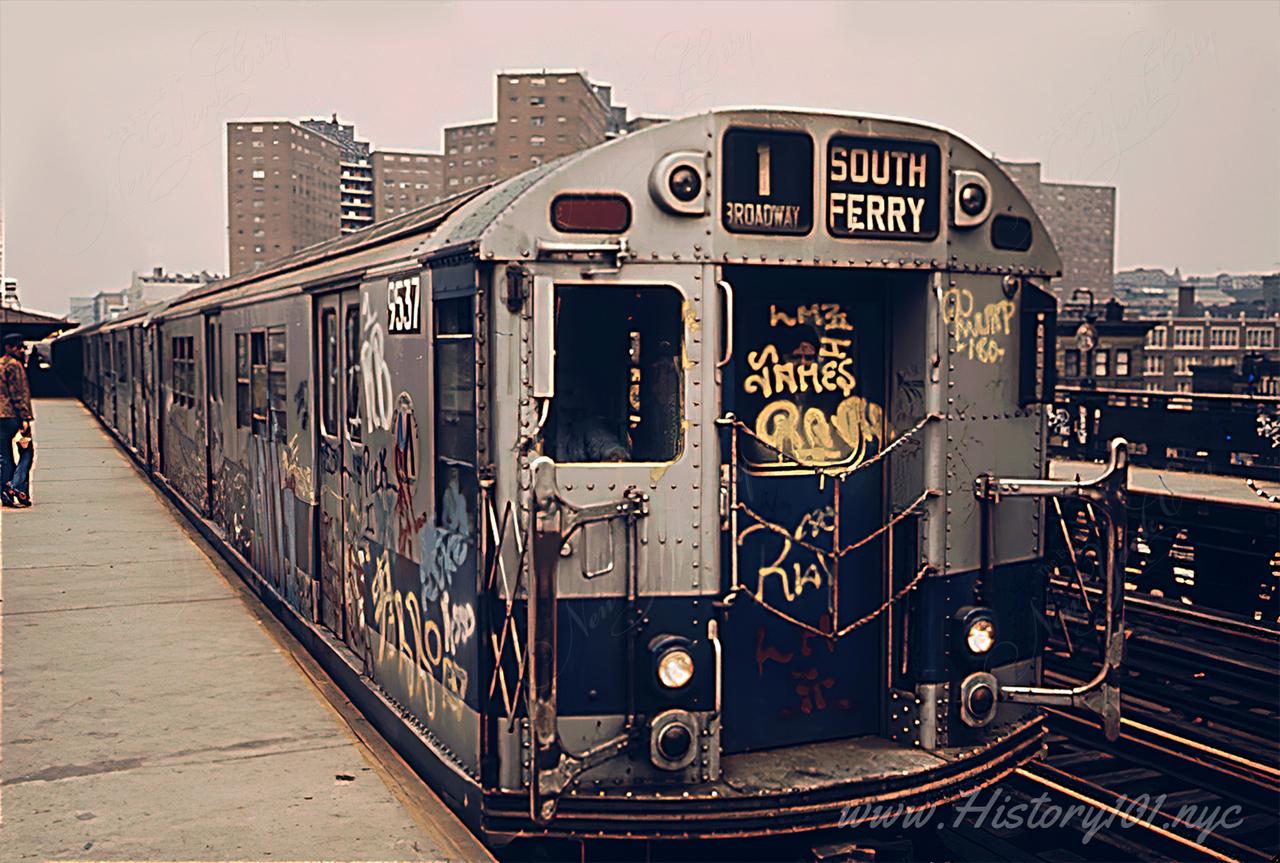 Photograph of a graffiti covered 1 Train at the 125th Street Station. The 1 Train operates at all times, making stops between Van Cortlandt Park–242nd Street in The Bronx and South Ferry/Whitehall Street station in Lower Manhattan.
When the New York City Subway began operation between 1904 and 1908, one of the main service patterns was the West Side Branch, which the modern 1 train uses. Trains ran from Lower Manhattan to the 242nd Street station near Van Cortlandt Park, using what is now the IRT Lexington Avenue Line, 42nd Street Shuttle, and IRT Broadway–Seventh Avenue Line.
Artist Credit:
Erik Calonius
. Reprinted with permission.
The National Archives