A photograph taken after a rain storm beneath an overpass looking east on 110th Street from Park Avenue.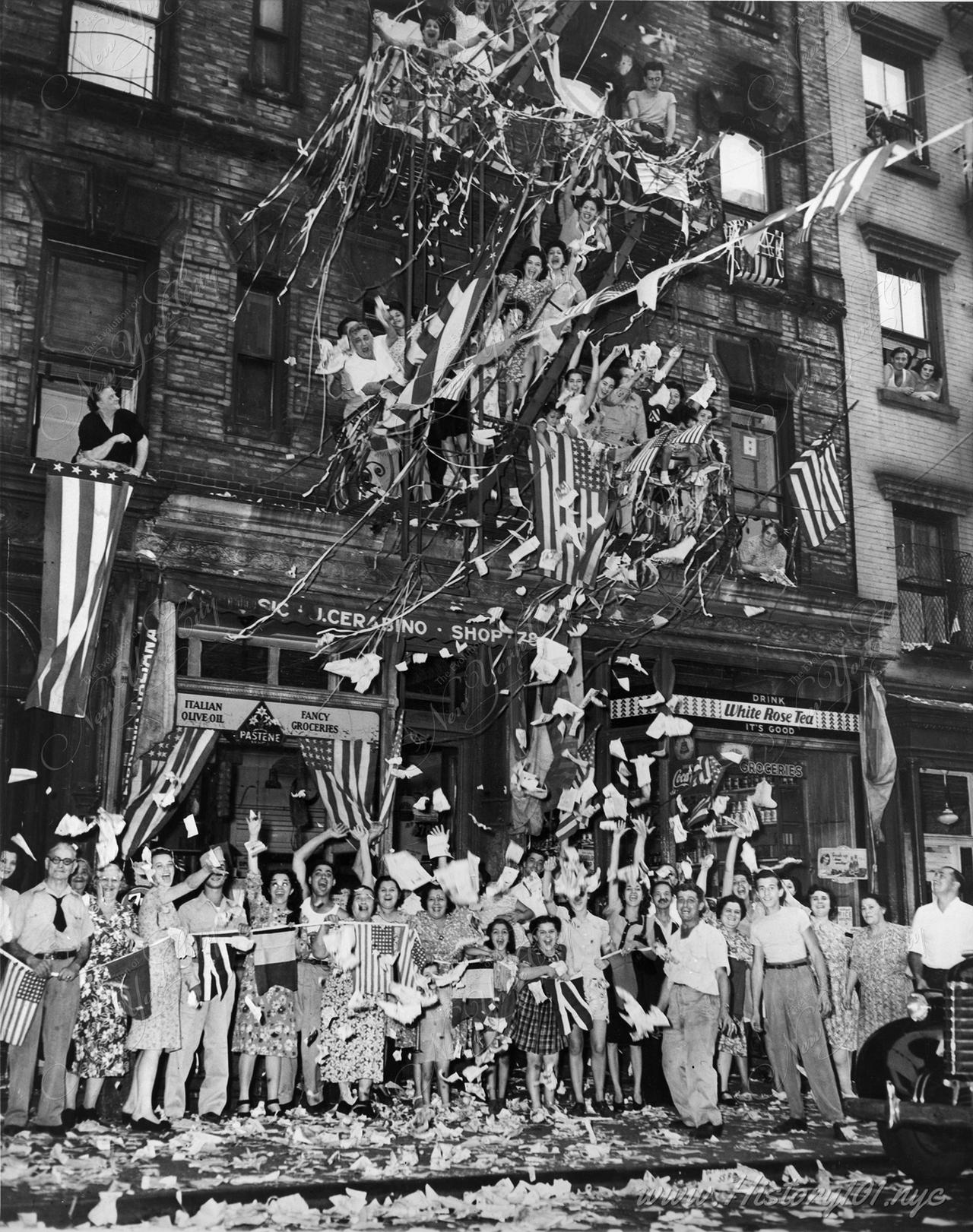 Residents of New York's "Little Italy" in front of 76 Mulberry Street greet the news of Japan's acceptance of Allied surrende.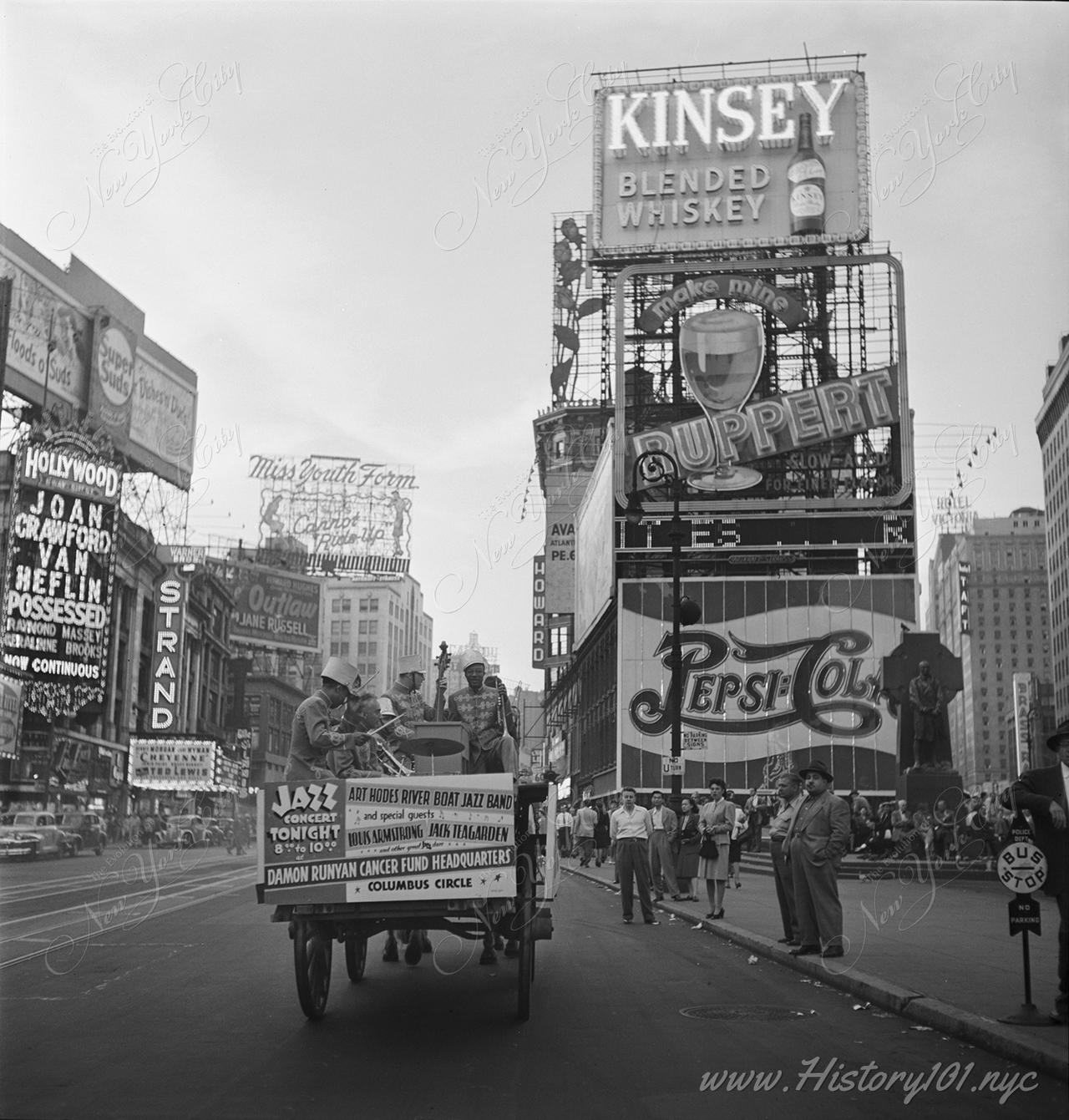 A portrait of musicians Art Hodes, Kaiser Marshall, Henry (Clay) Goodwin, Sandy Williams, and Cecil (Xavier) Scott, playing on the back of a wagon in Times Square.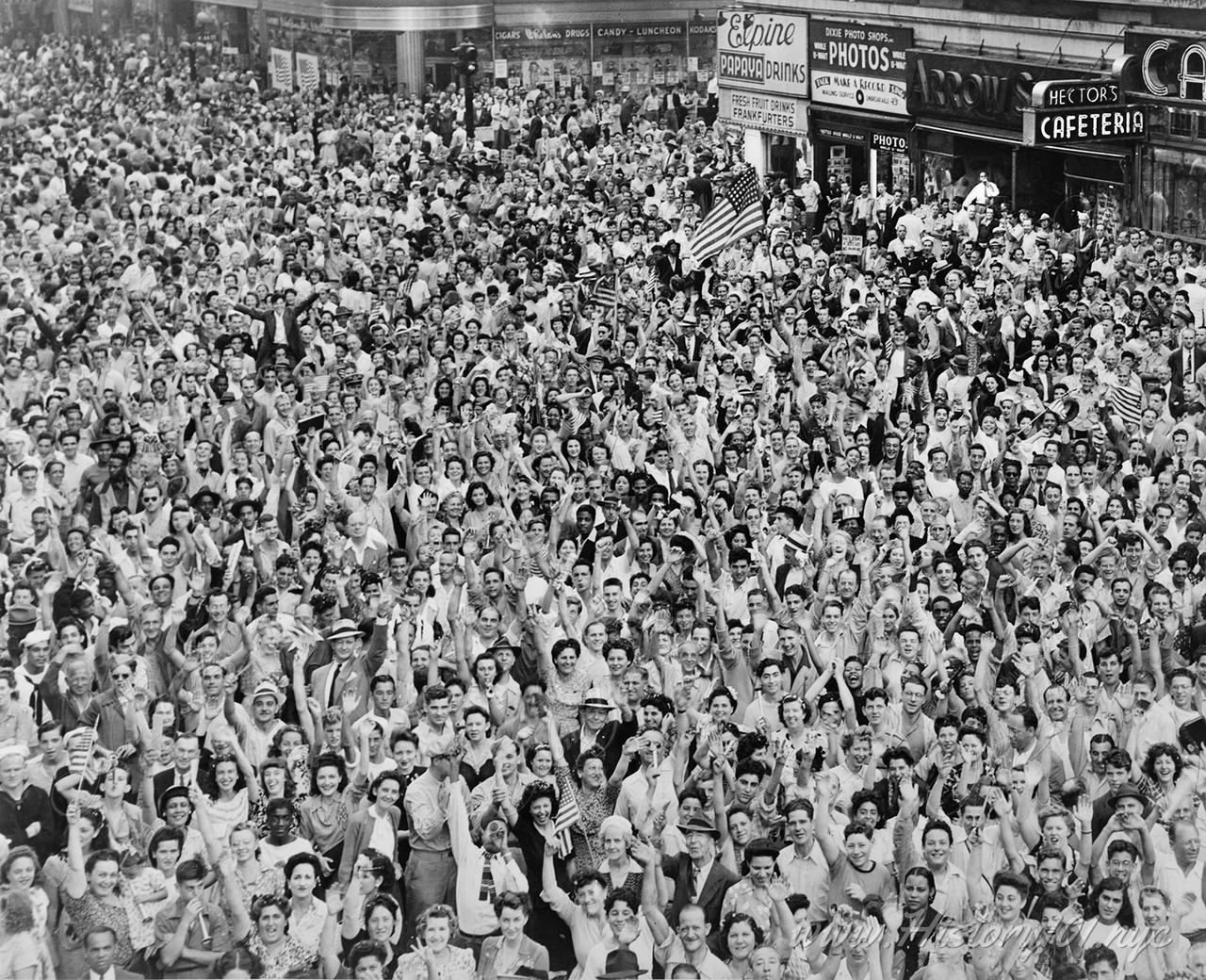 Crowd of people, many waving, in Times Square on V-J Day at time of announcement of the Japanese surrender in 1945.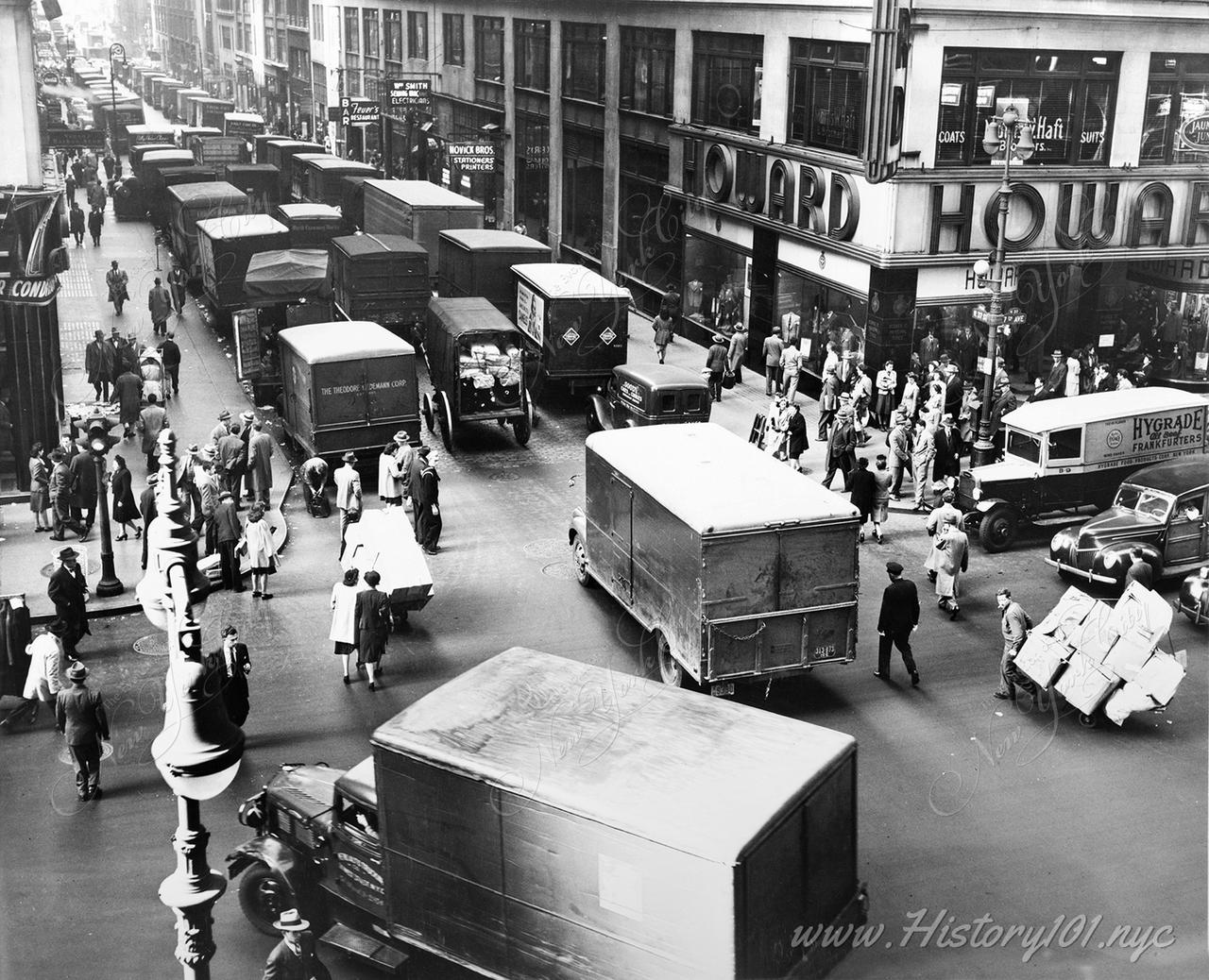 Long lines of delivery trucks stall traffic on the corner of West 37th Street, looking west from 7th Avenue, in front of Howard Clothes store.
Rows of parked cars reflect the neon lights of the bars and clubs on a rain-soaked 52nd Street.
At the apex of its postwar recovery, New York City continues to prosper at an unprecedented rate. A collaboration of Allies was successful not just in winning the war, but build... Continue Reading
View All6Images