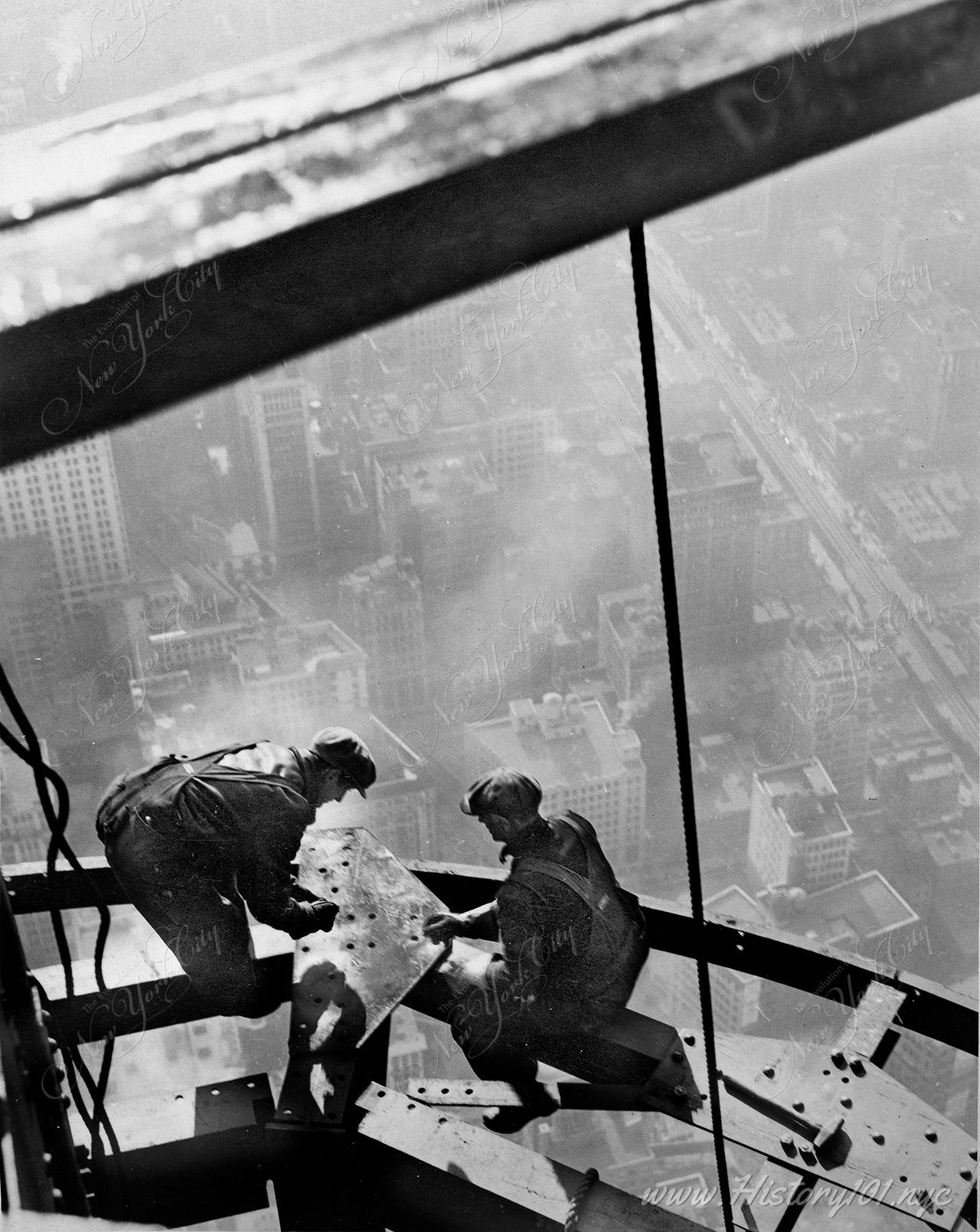 Photograph of two construction workers, perched atop the steel framework of the EMpire State Building.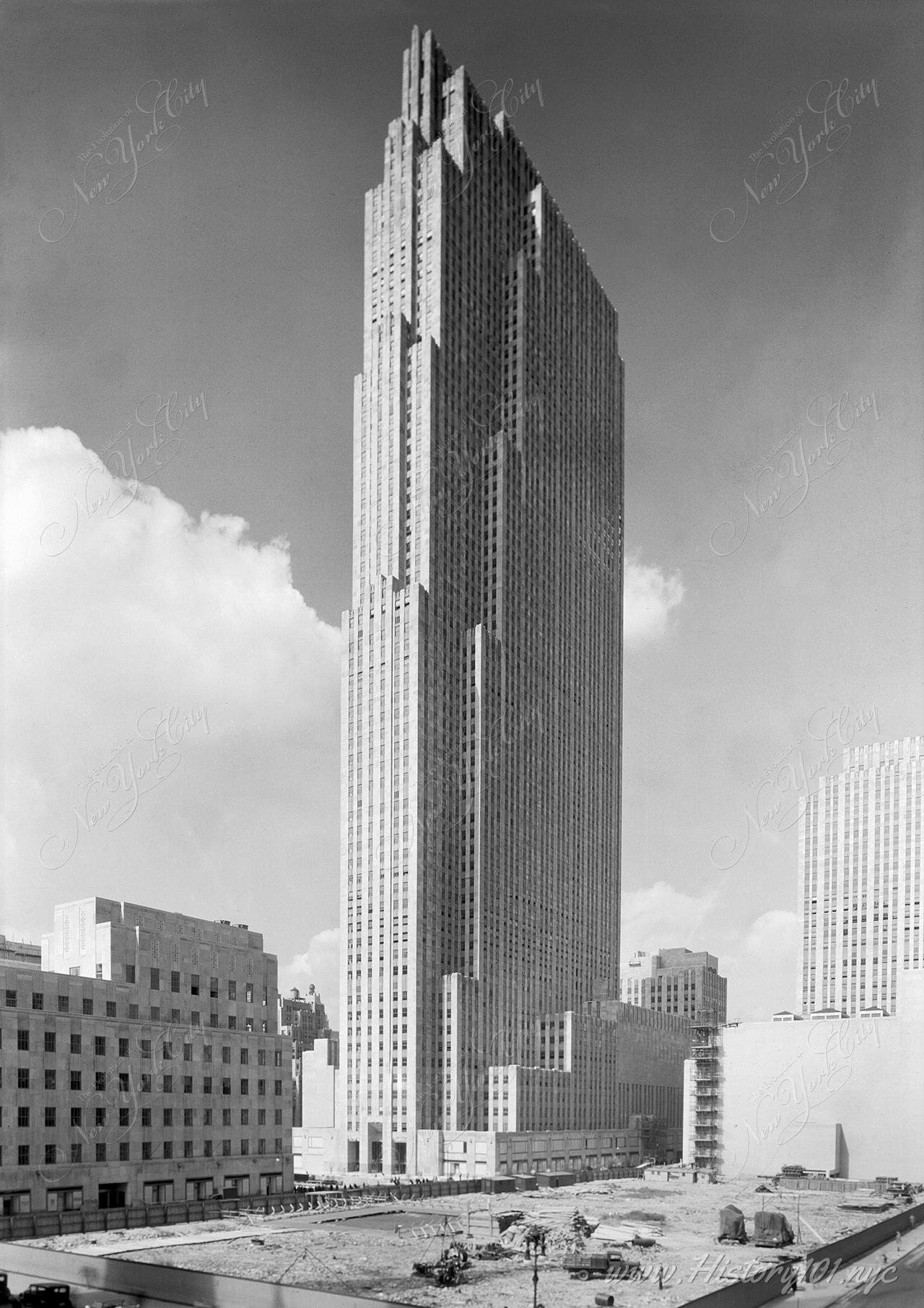 Photograph of the RCA Building at Rockefeller Center, as viewed from old Union Club.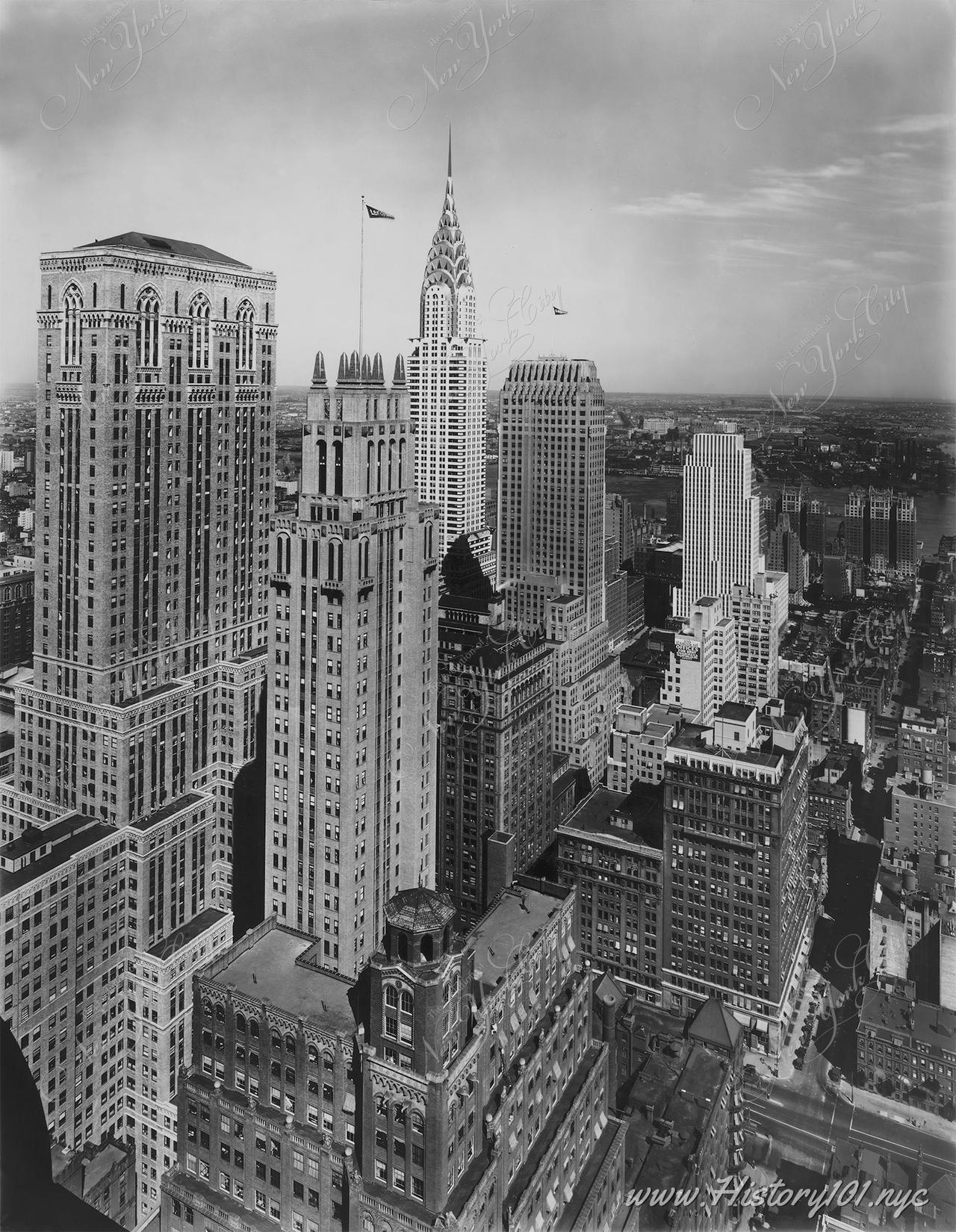 Aerial photograph of Midtown Manhattan with the Chrysler Building as the focal point.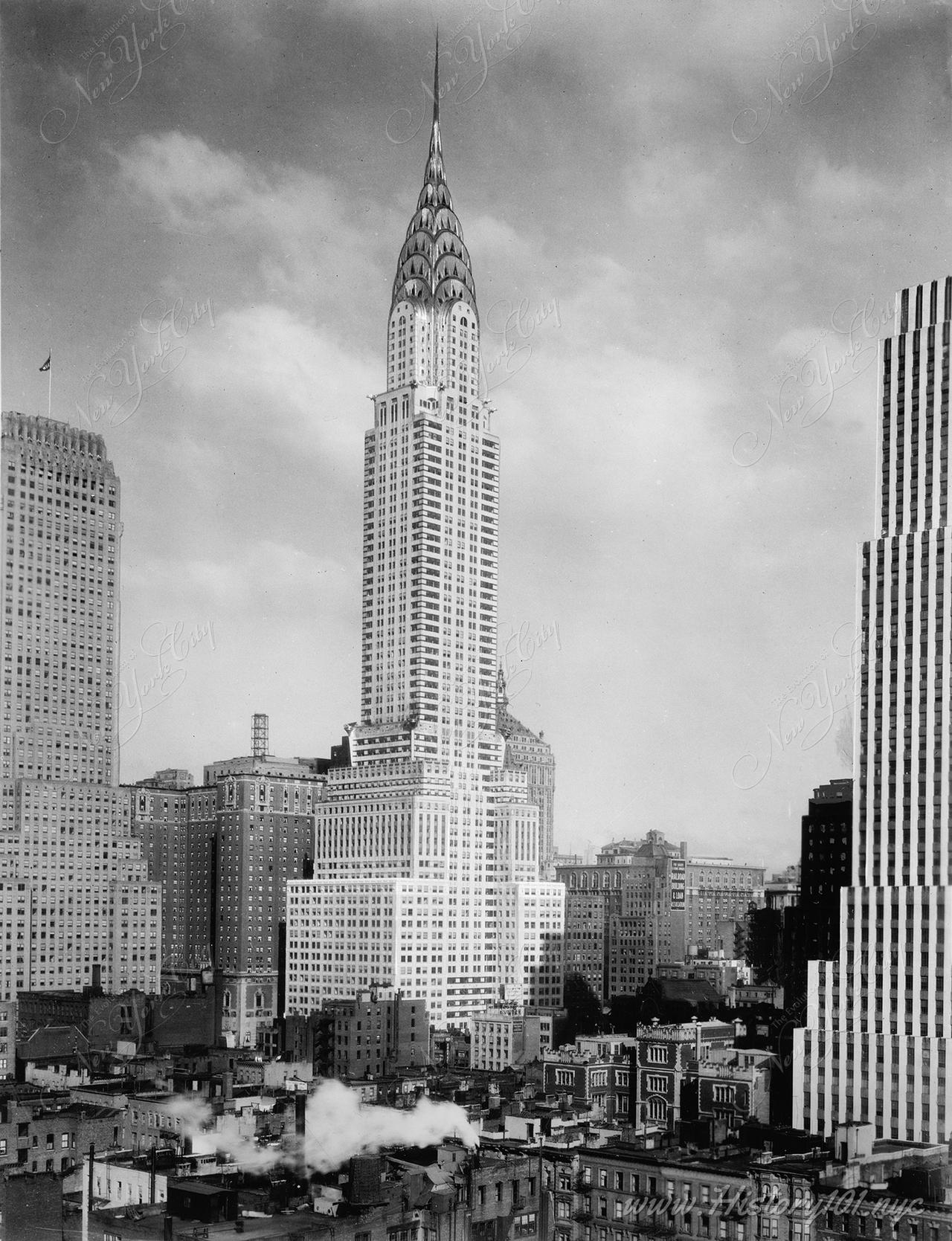 Photograph of the Chrysler Building, designed by architect William Van Alen and completed on May 27, 1930.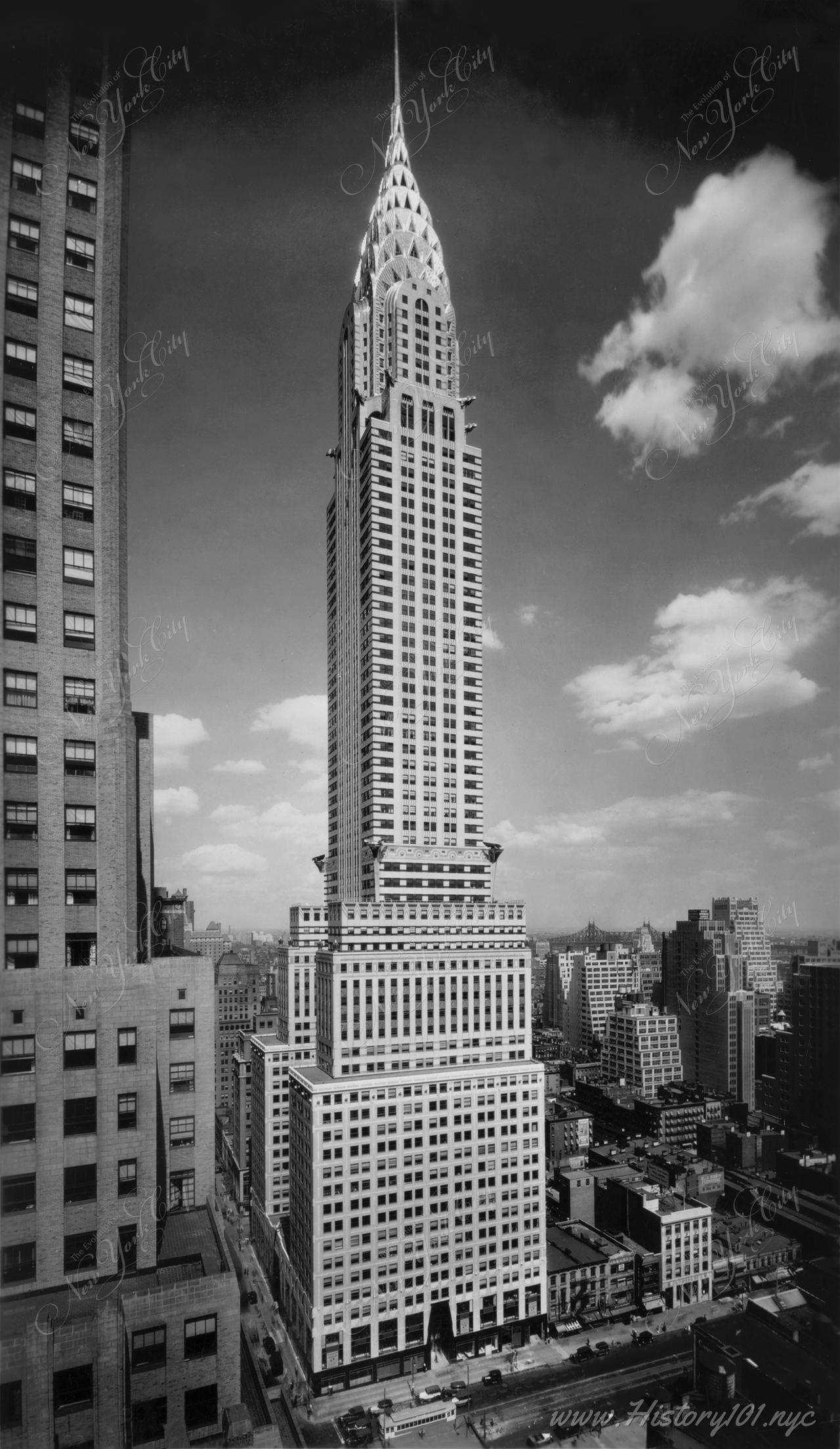 Full length photograph of The Chrysler Building at the intersection of 42nd Street and Lexington Avenue in Midtown Manhattan.
A view of Manhattan's midtown skyline from Queens. Visible in this photograph are both the Empire State Building and Chrysler Building.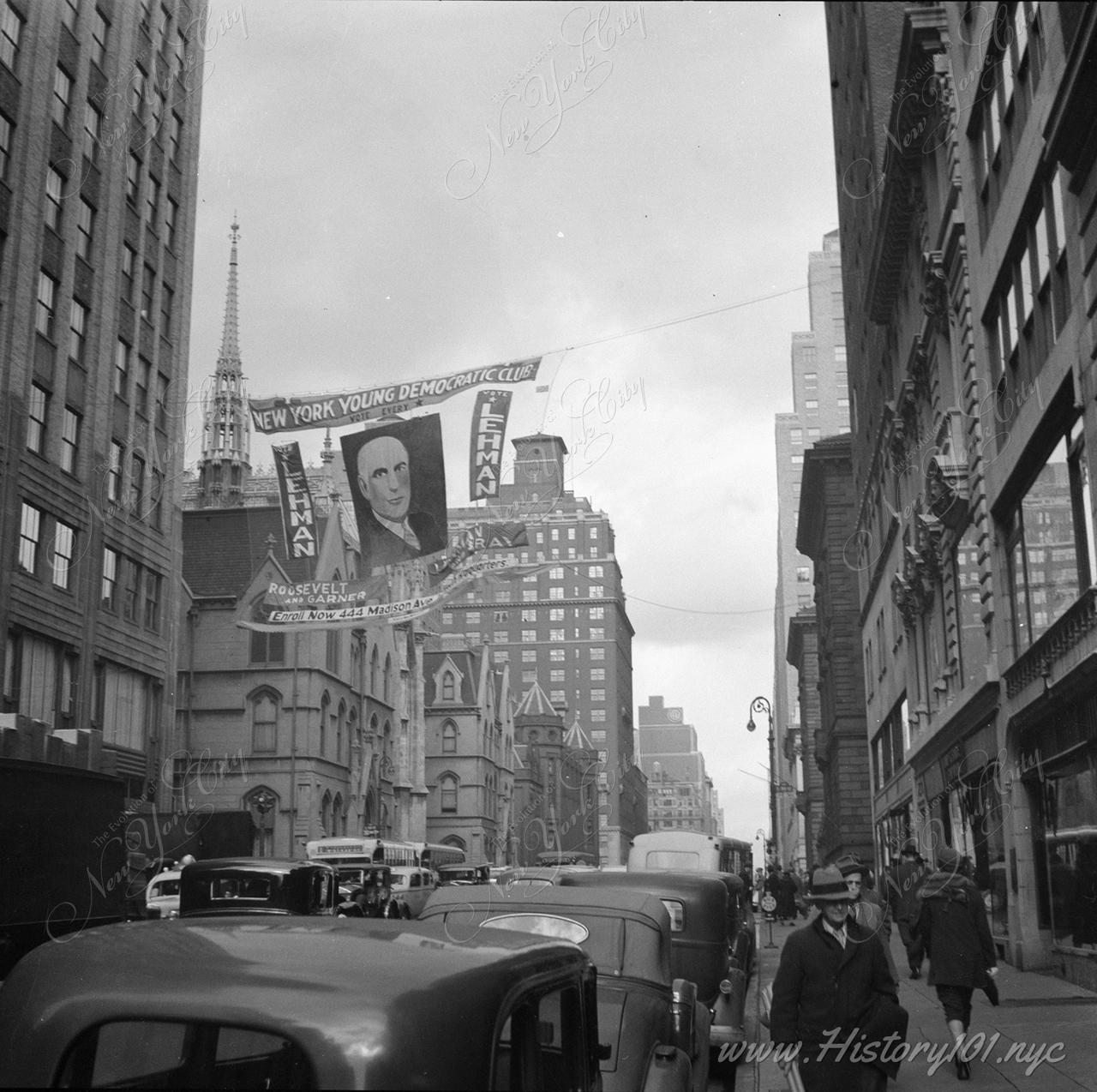 Photograph of cars and pedestrians on Madison Avenue with a political banner for the New York Young Democratic Club hanging overhead.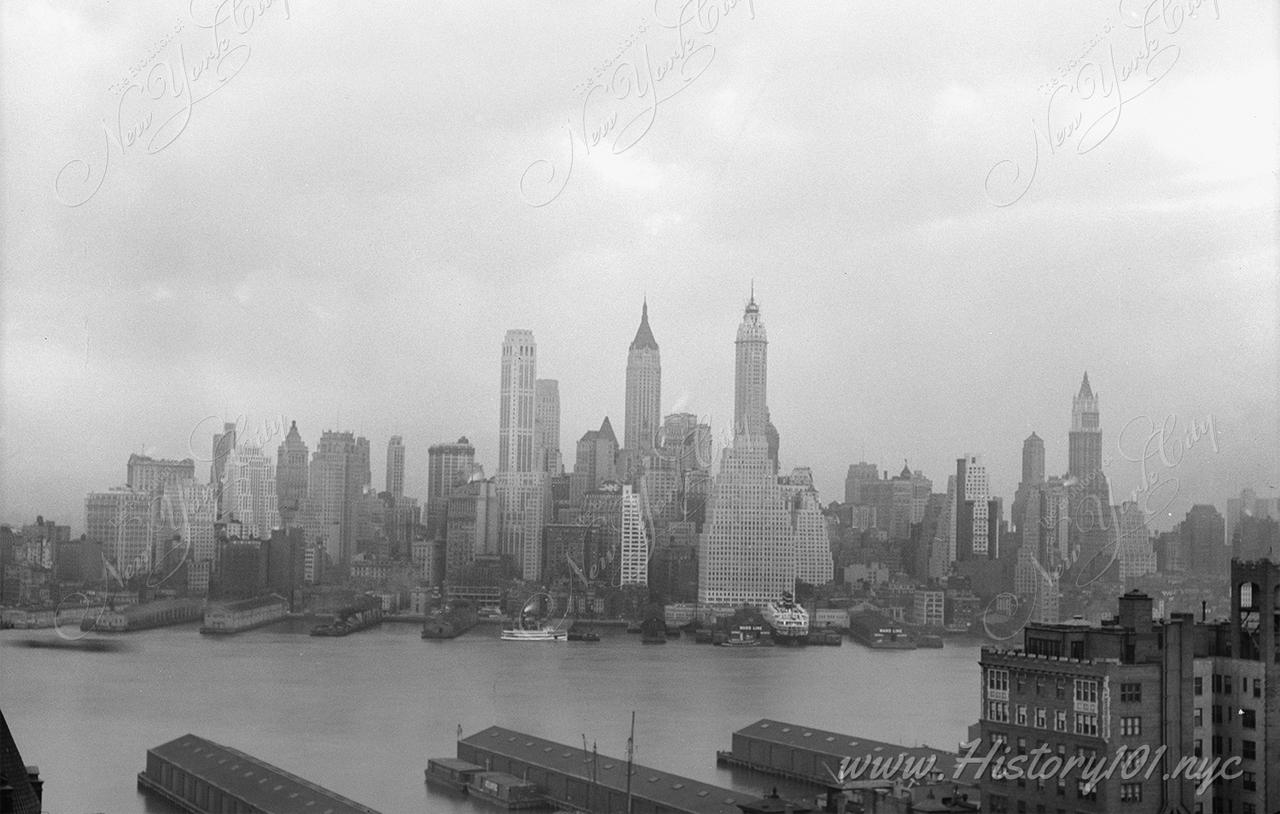 Photograph of the East River and Manhattan's famous downtown skyline taken from Brooklyn.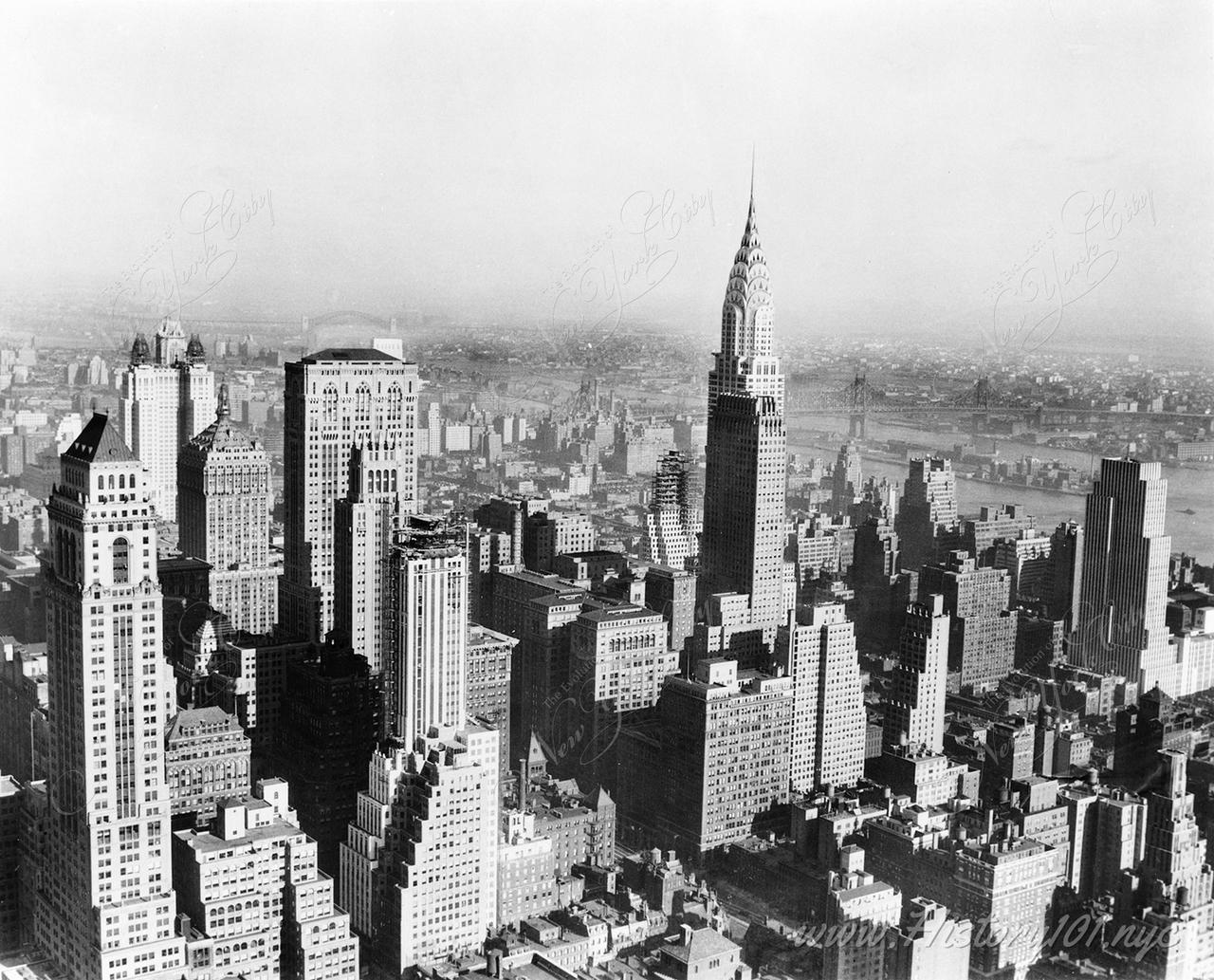 A bird-s eye perspective of Midtown Manhattan, looking northeast towards The Chrysler Building.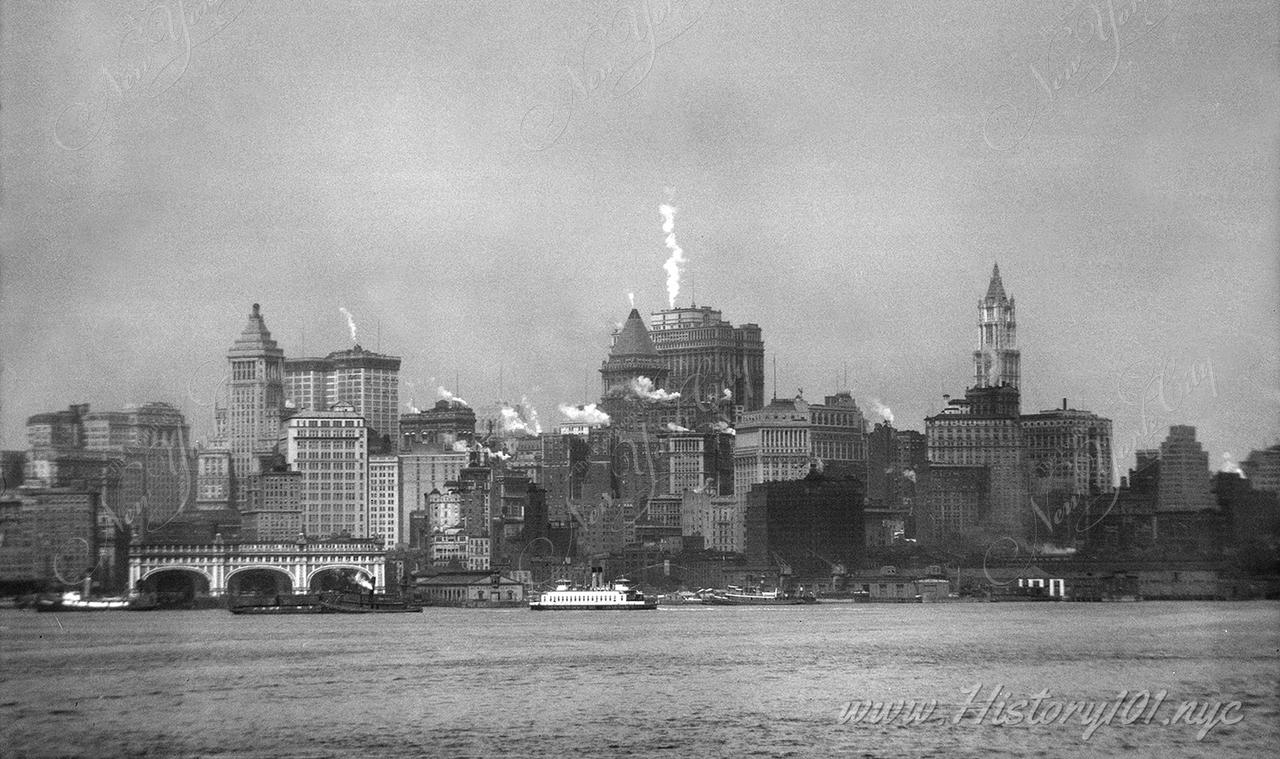 Photograph of Manhattan's rapidly growing skyline on its southeastern waterfront.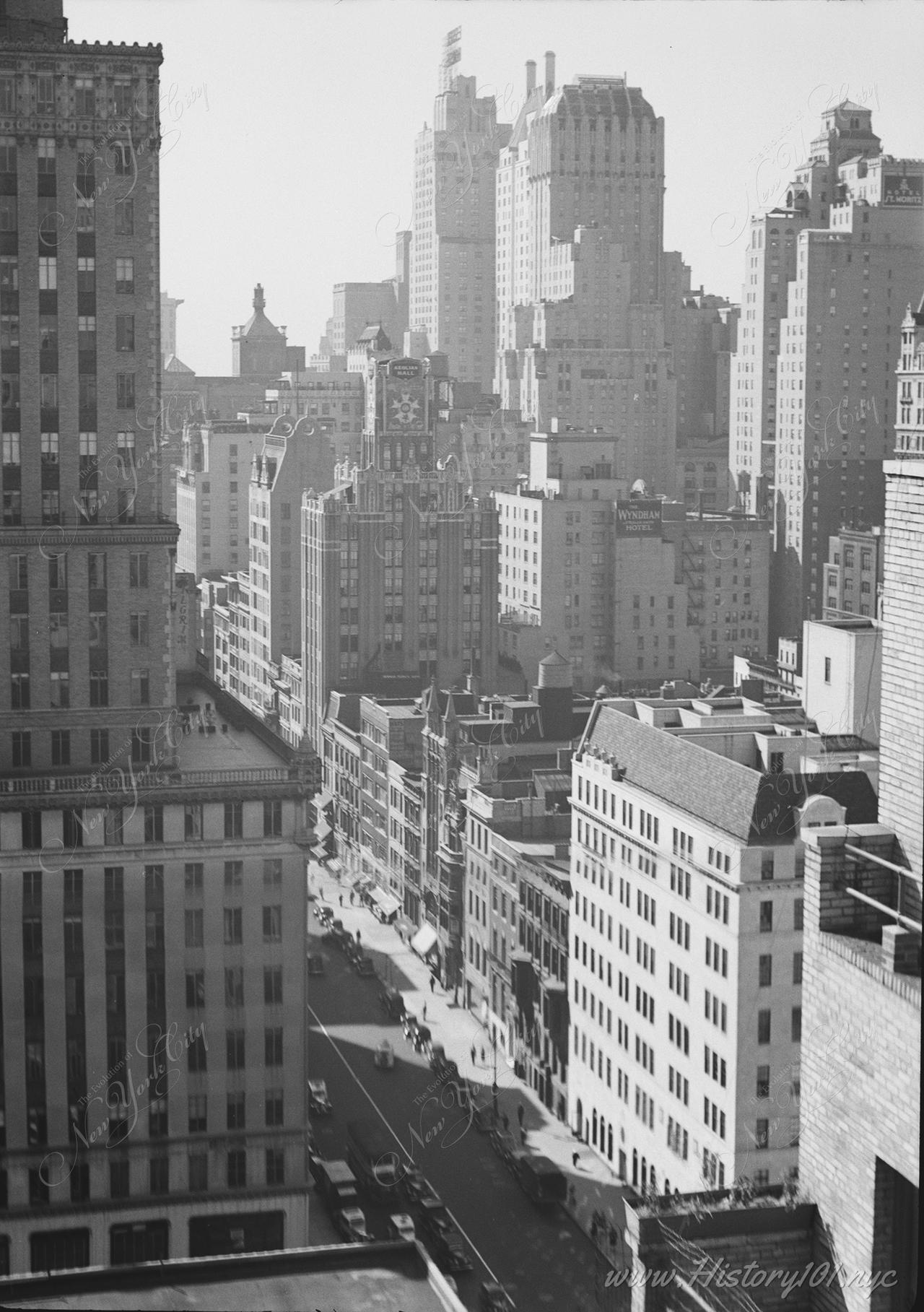 Photograph taken from a skyscraper in Manhattan.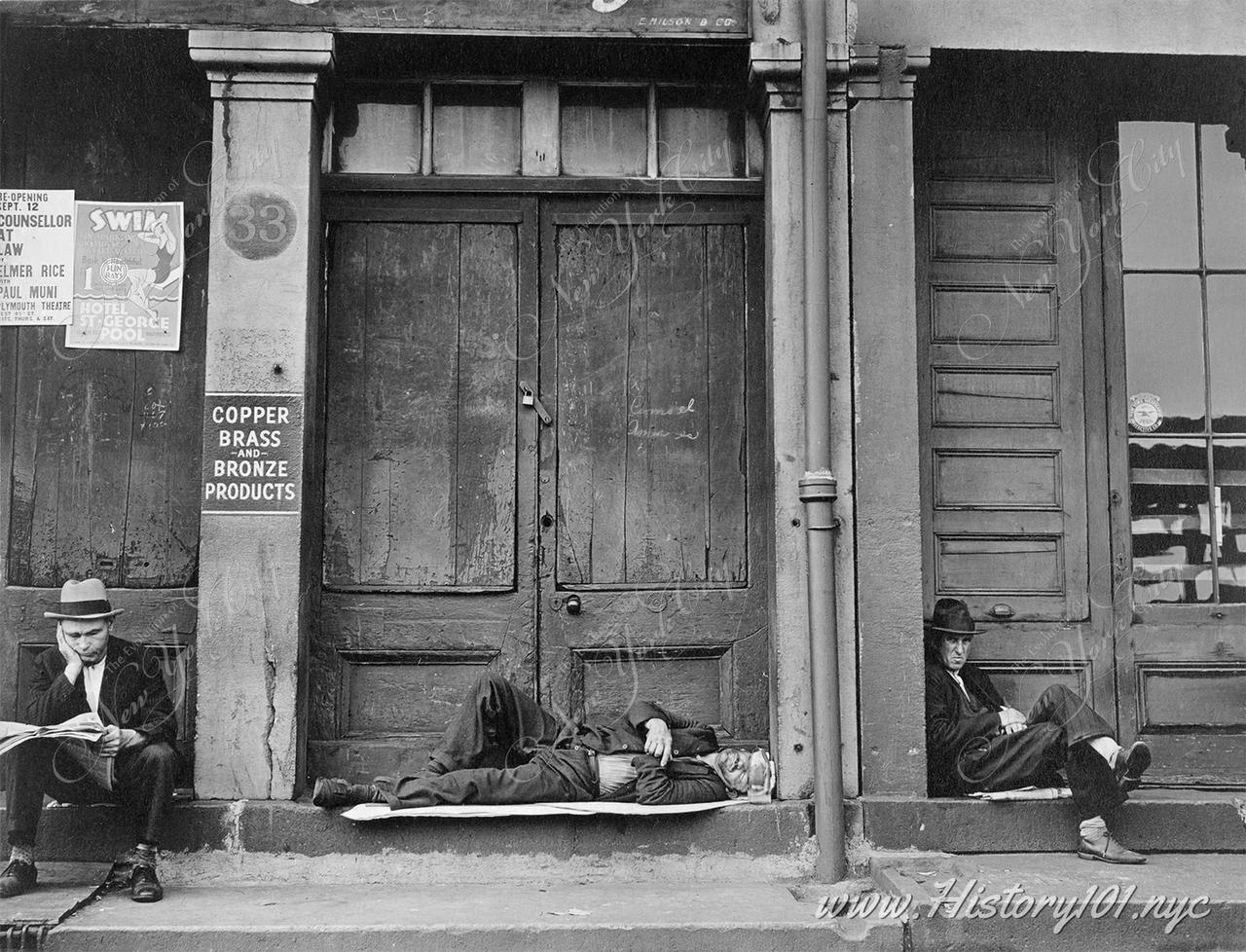 Photograph of men sleeping in the doorways of South Street's storefronts at the height of the Great Depression - an era of poverty as the city endured widespread unemployment and homelessness.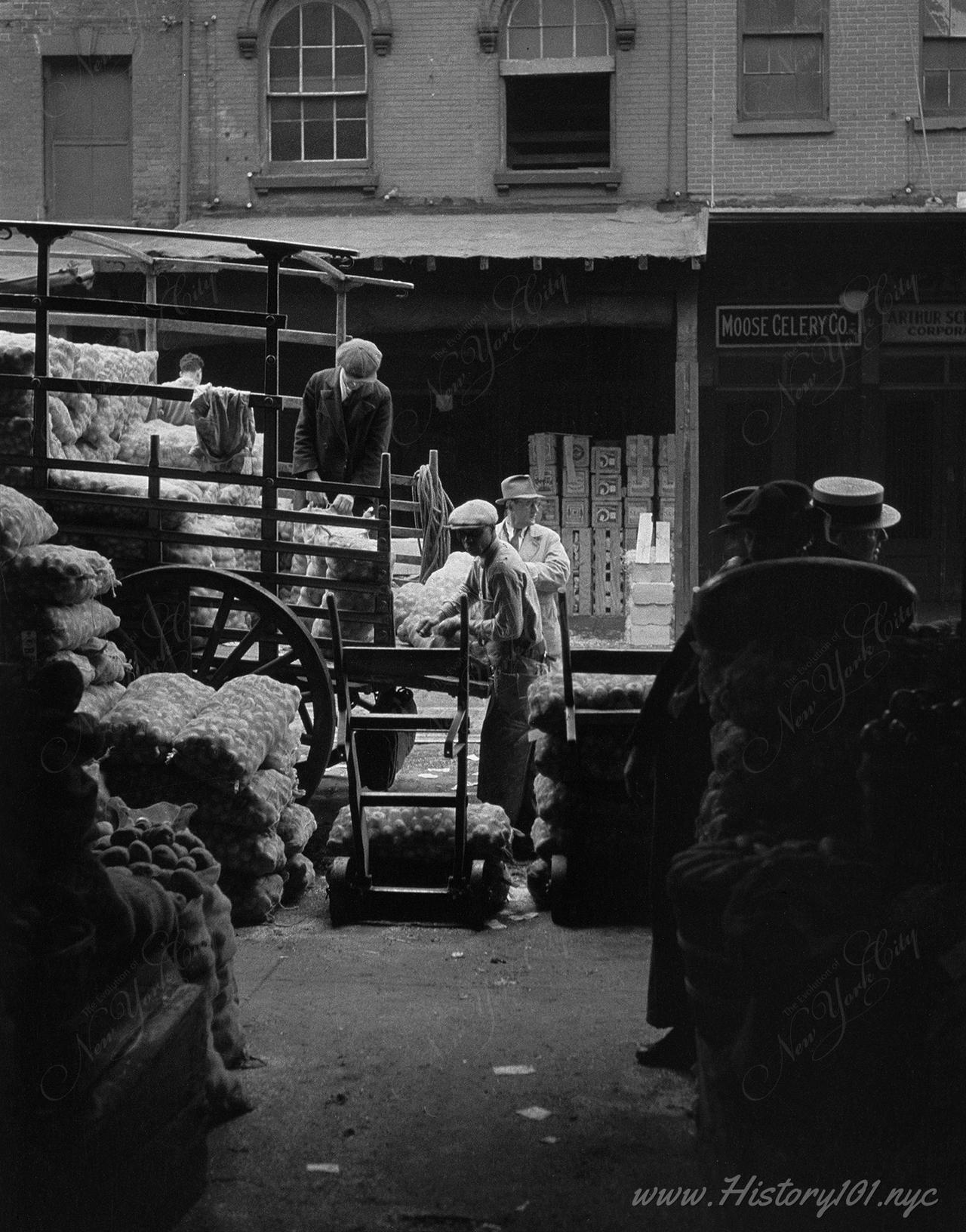 Photograph of workers unloading trucks with dollies at a downtown Manhattan market.