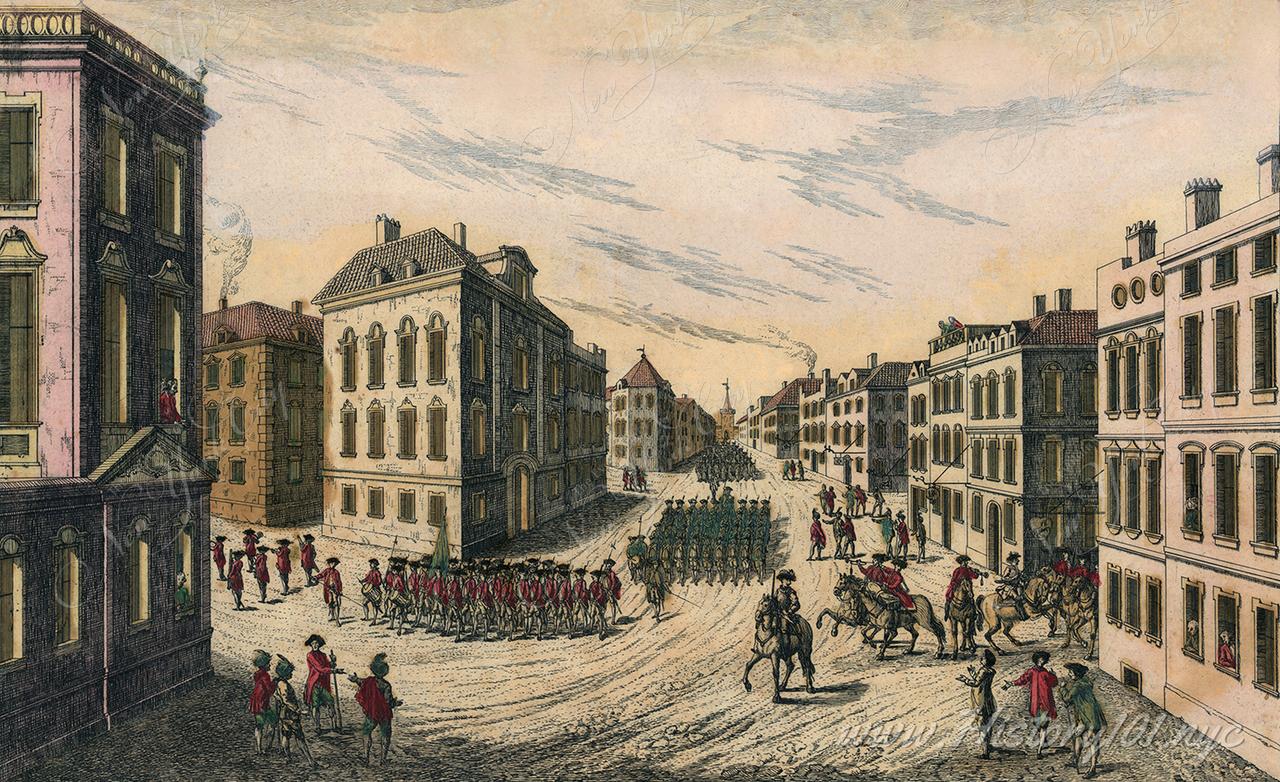 Illustration shows British troops marching down the street in New York City.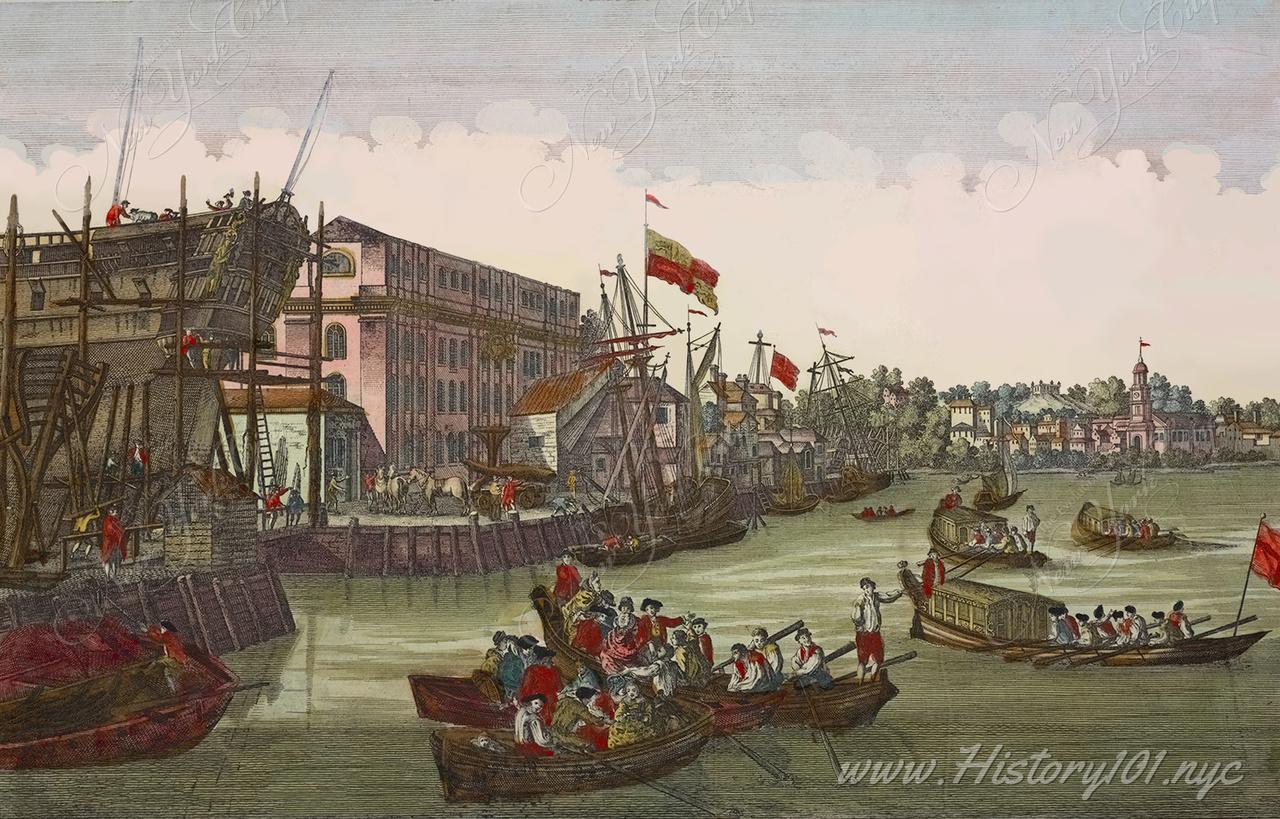 Engraving of New York's harbor filled with ships and commerce. Etched by the artist Balthasar Friedrich Leizelt in 1775.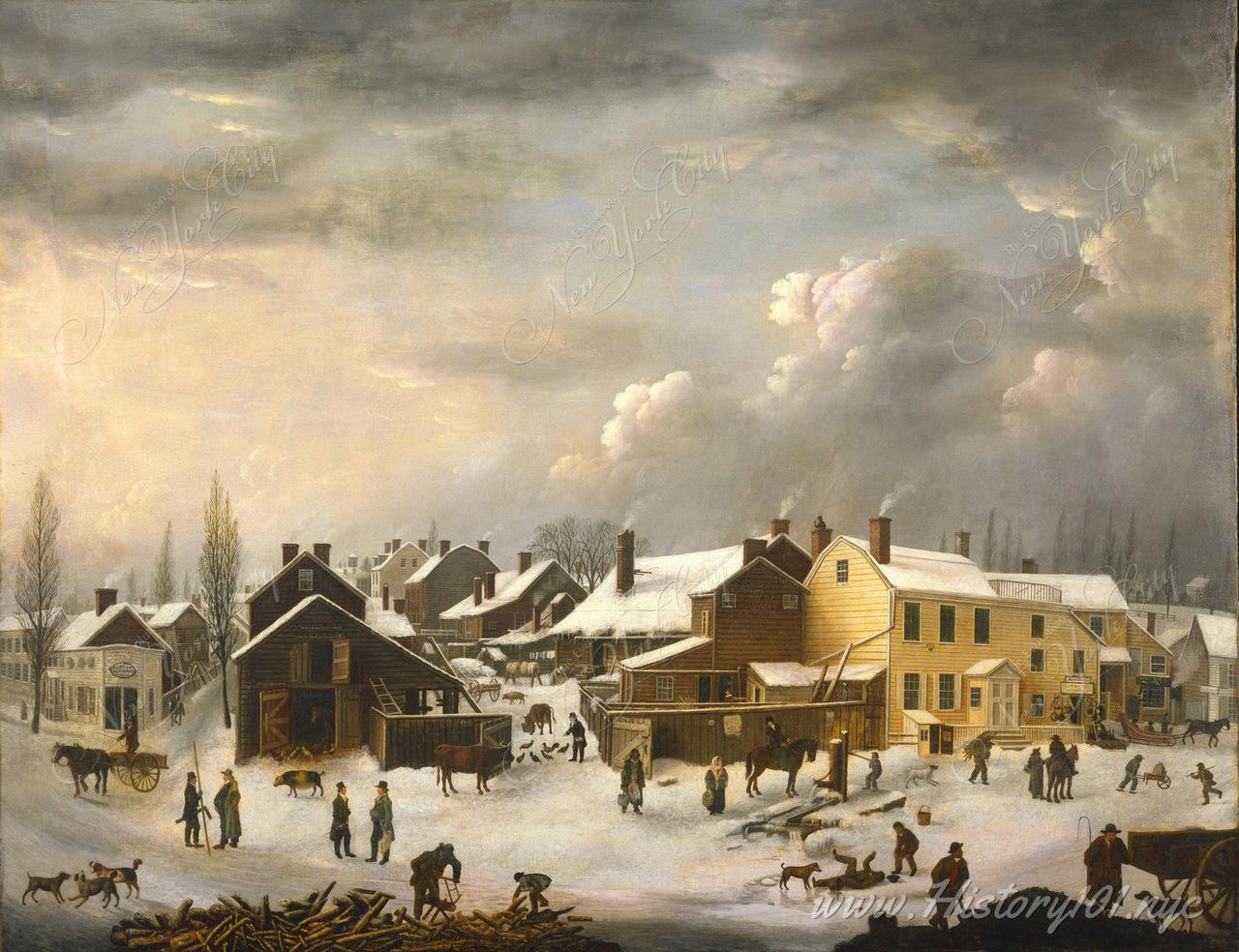 A painting of Brooklyn after a snow storm in 1760, rendered by artist Francis Guy. During this time the Kings County was still quite rural.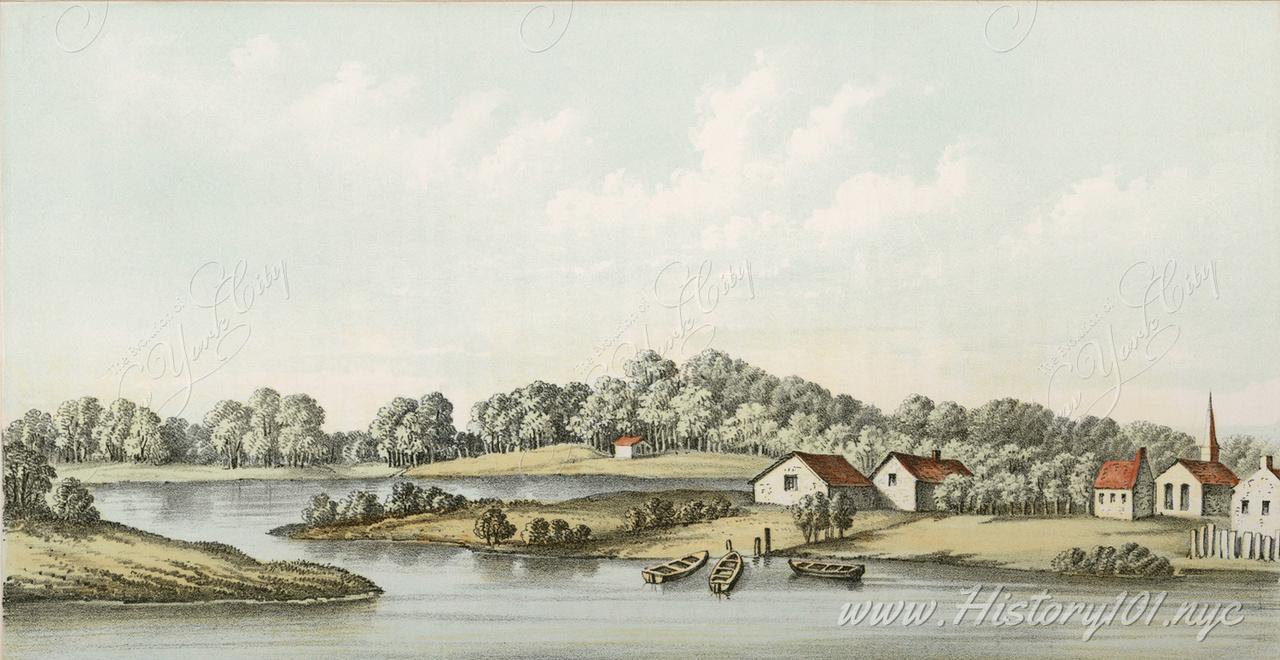 Artist's rendering of Harlem drawn from the perspective of Morrisania - a rural neighborhood in the southwestern Bronx.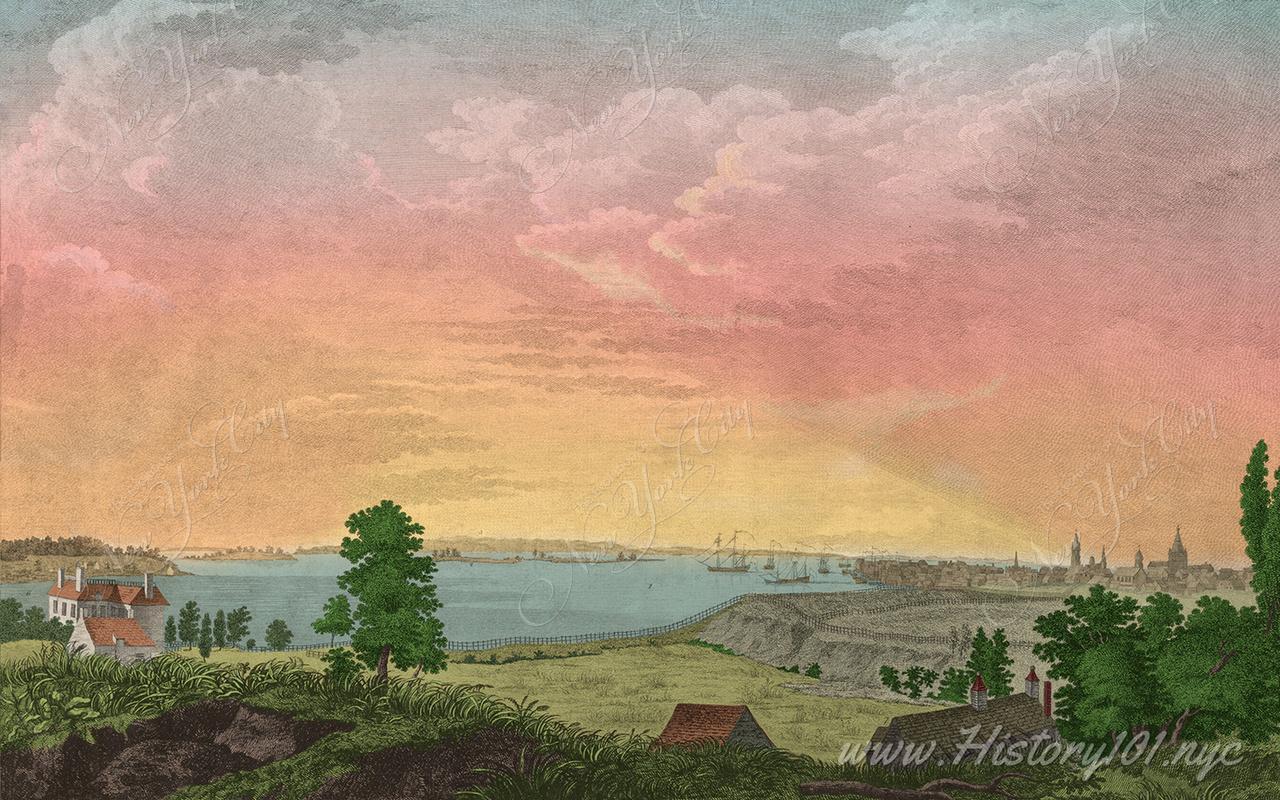 Artist's depiction of a sunset over New Jersey, with the island of Manhattan in the distance with a visible amount of traffic in the harbor.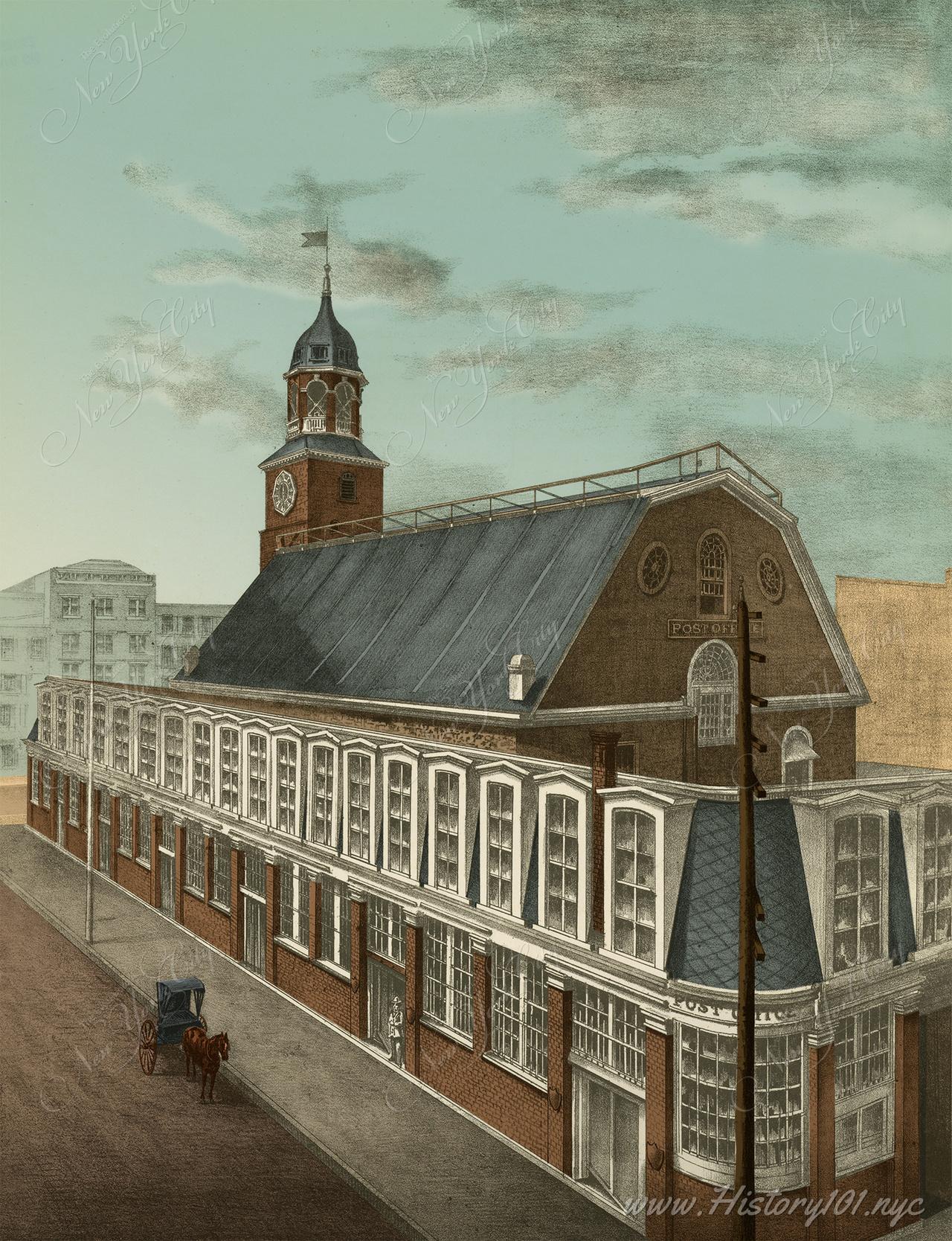 Artist's sketch of one of the city's oldest post office branches which is no longer standing. Artwork by John Briem, colorized by Fine Print.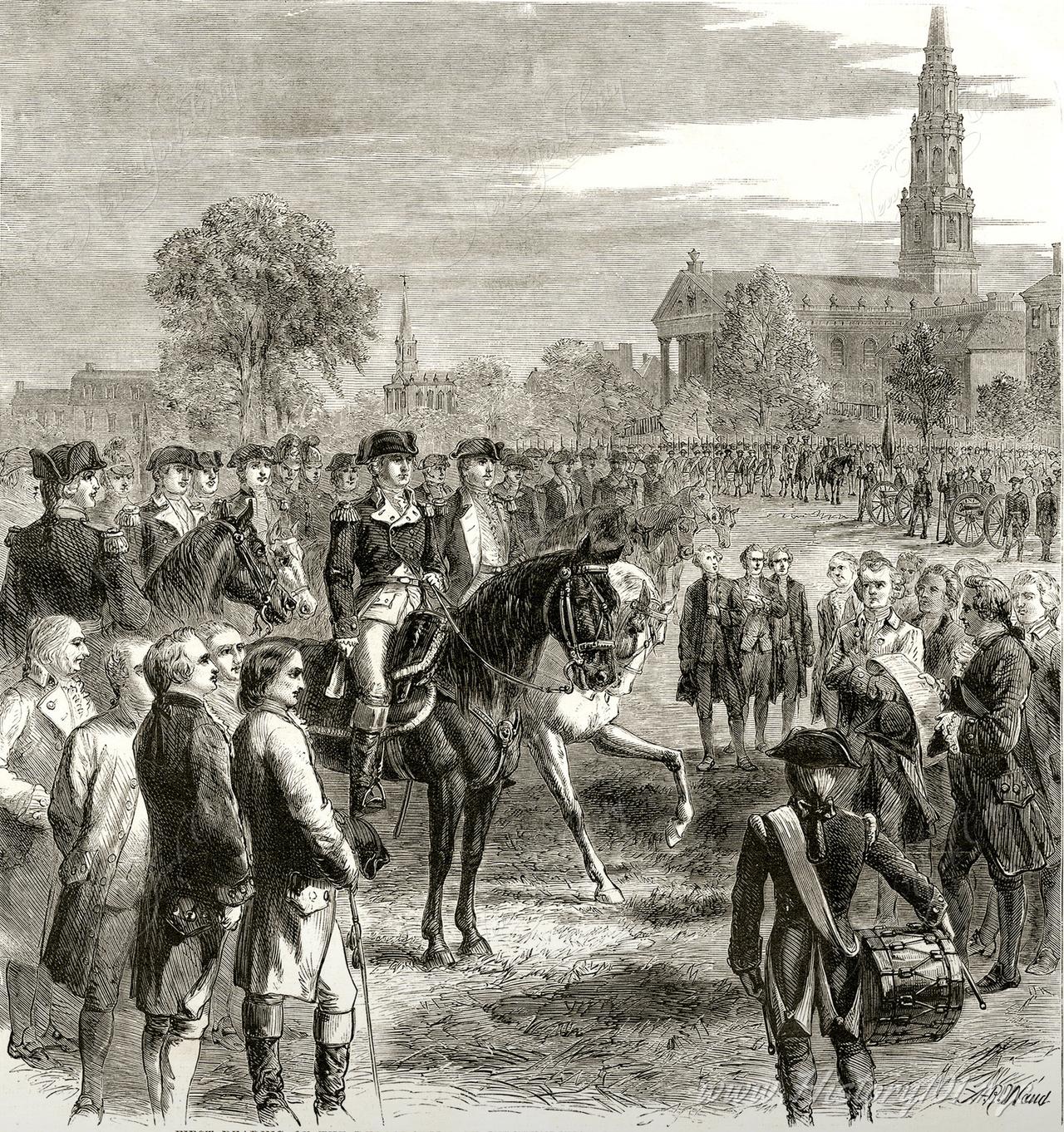 Illustration by A.R. Waud depicting the very first reading of the Declaration of Independence by George Washington at City Hall Park on July 9, 1776.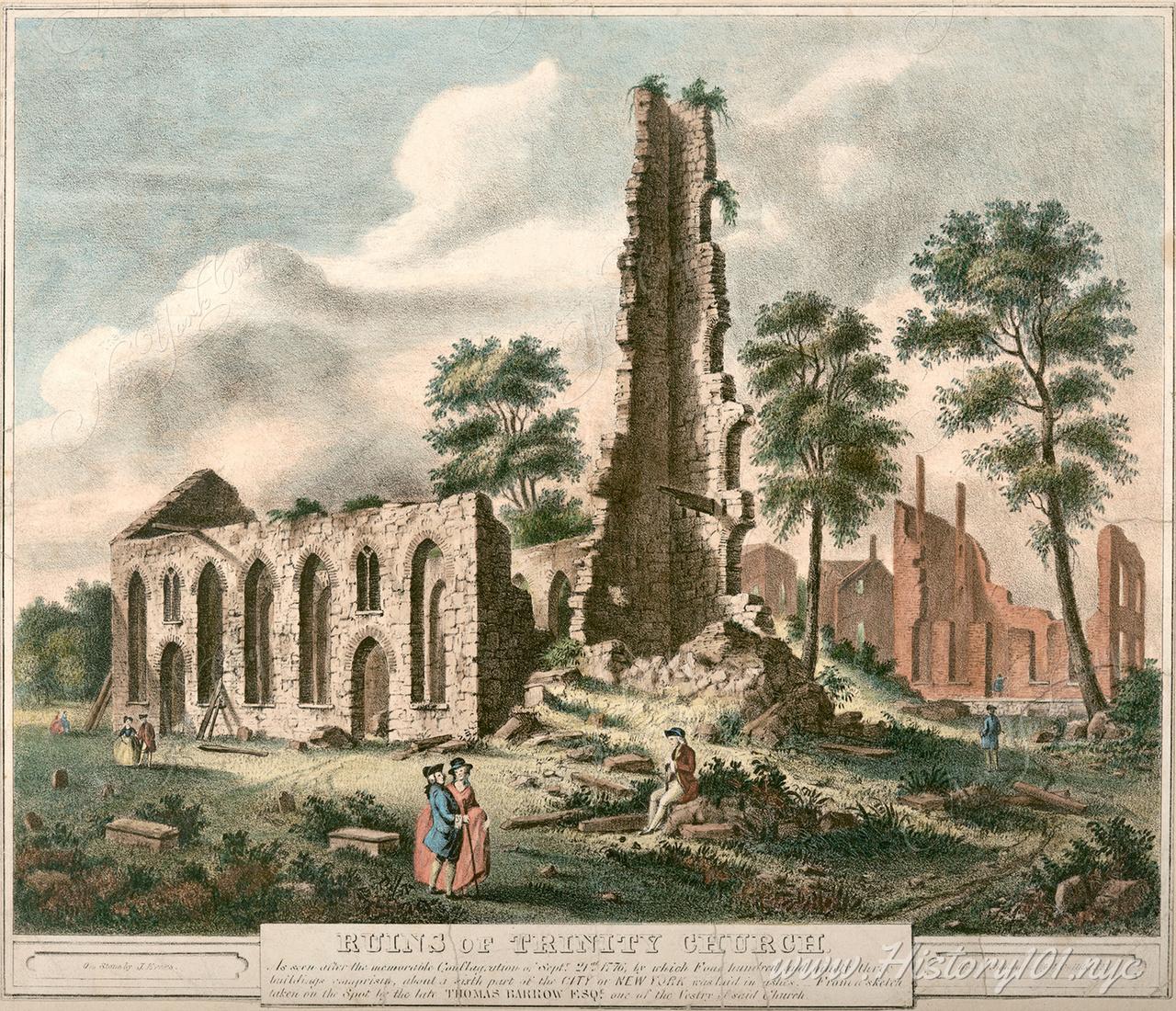 Painting by Thomas Barrow Trinity church in the aftermath of the Revolutionary War after it was burned to the ground by clergy loyal to Britain.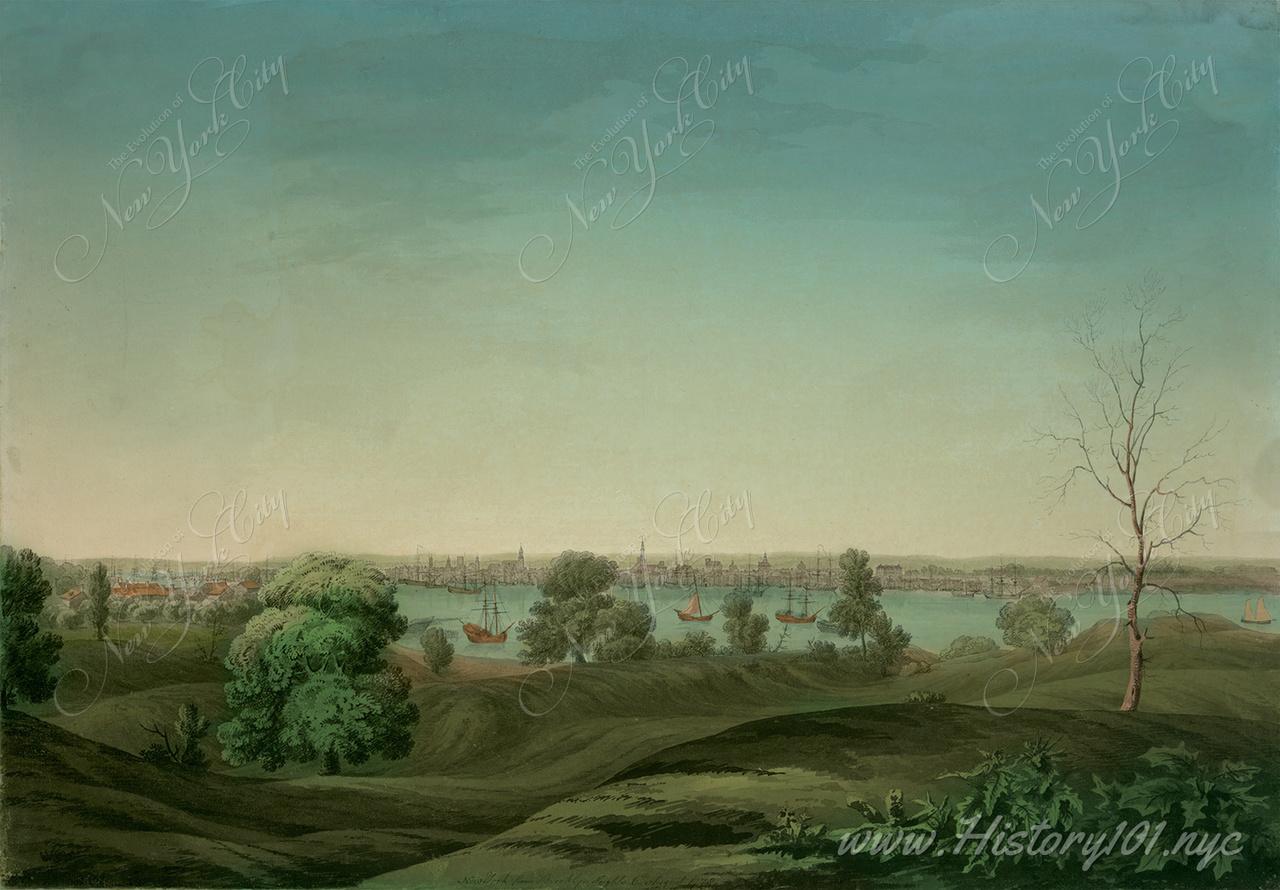 A 1778 illustration of Manhattan from Brooklyn Heights, NYC's first historic district. Pictured is the current location of the neighborhood's famous Promenade.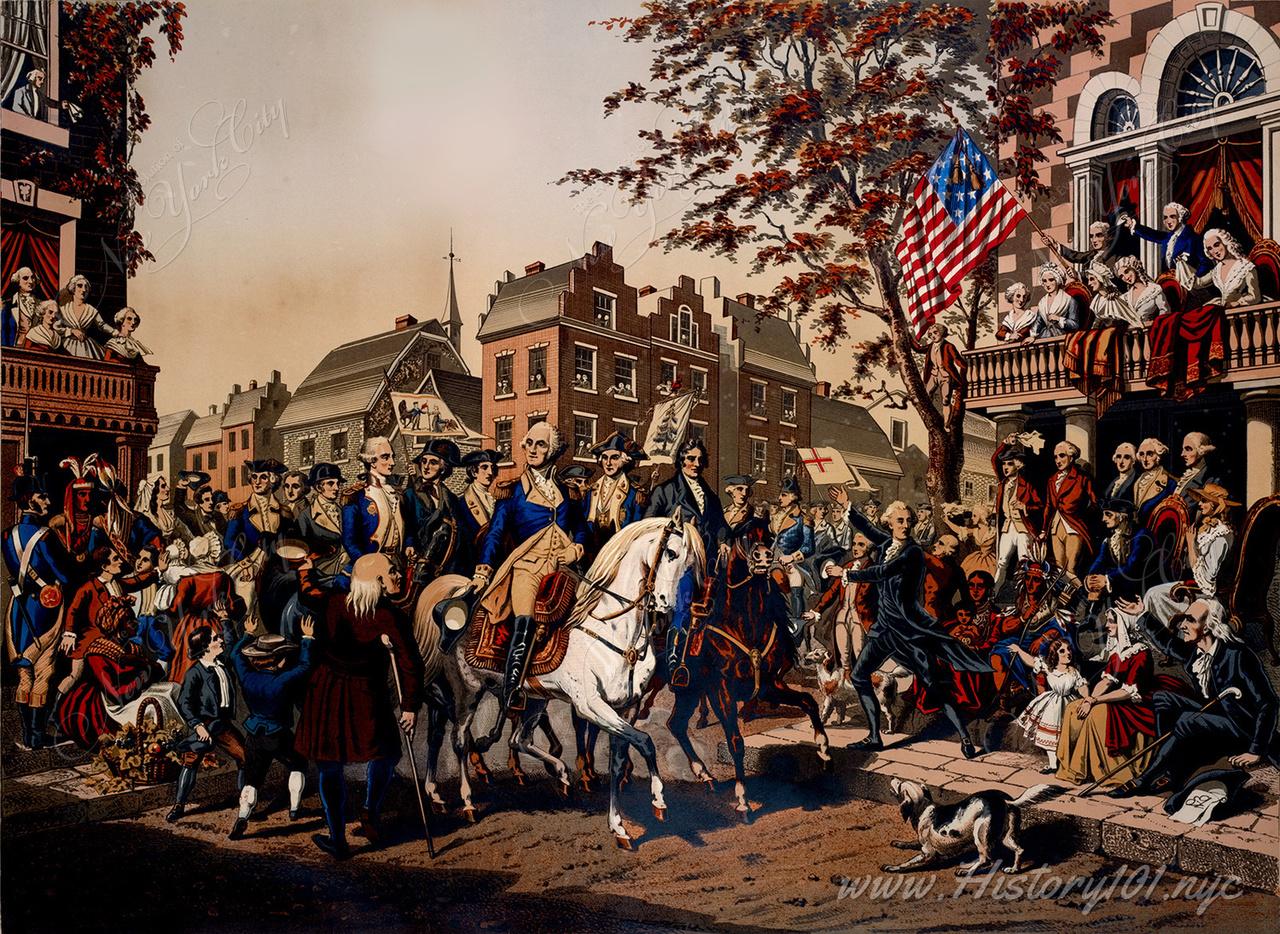 A large crowd gather at the corner of Third Avenue and the Bowery to witness George Washington's grand entry into New York on November 25th, 1783.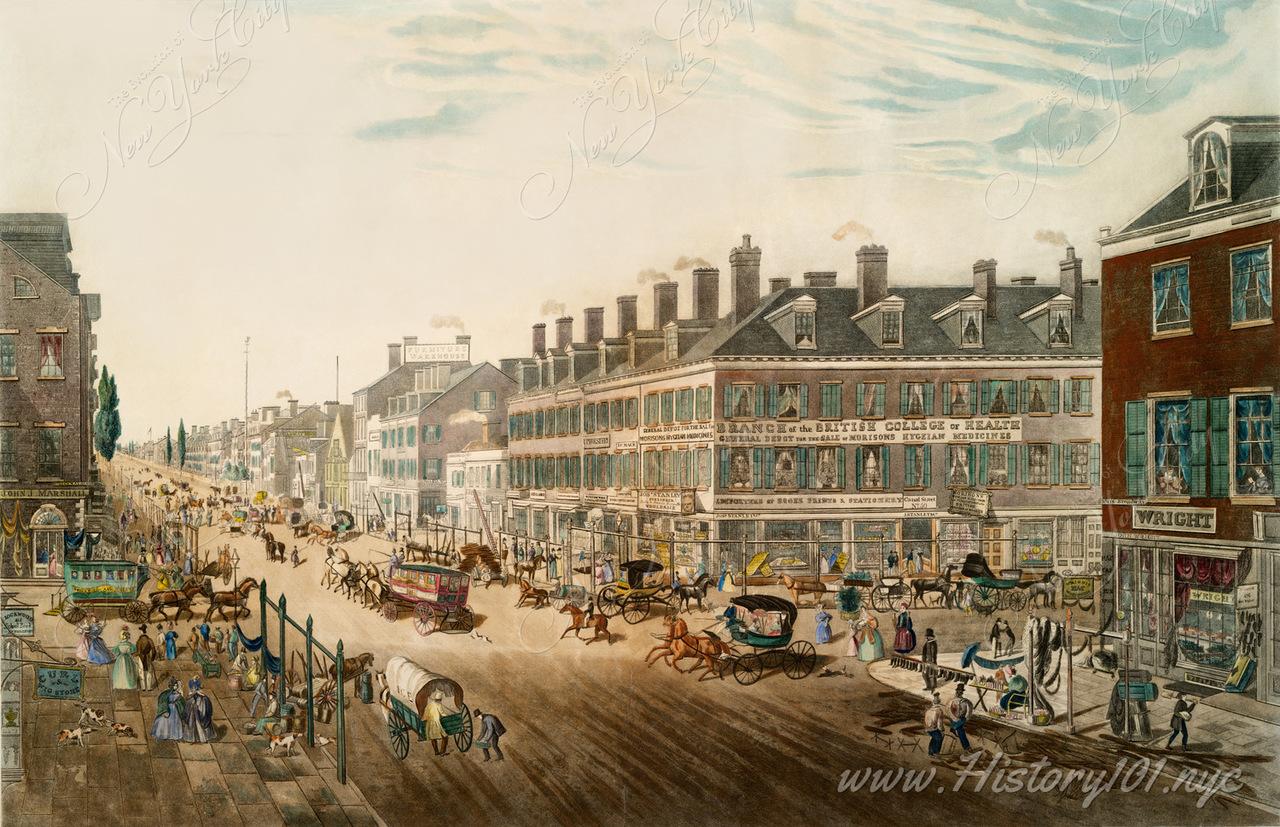 A painting by Thomas Horner depicting each building from the Hygeian Depot corner of Canal Street to beyond Niblo's Garden in the year 1785.
During this period, the Erie Canal begins operating - a game changer for the City and its place as a nexus of trade and economics. The New York Stock & Exchange Board is establi... Continue Reading
View All14Images