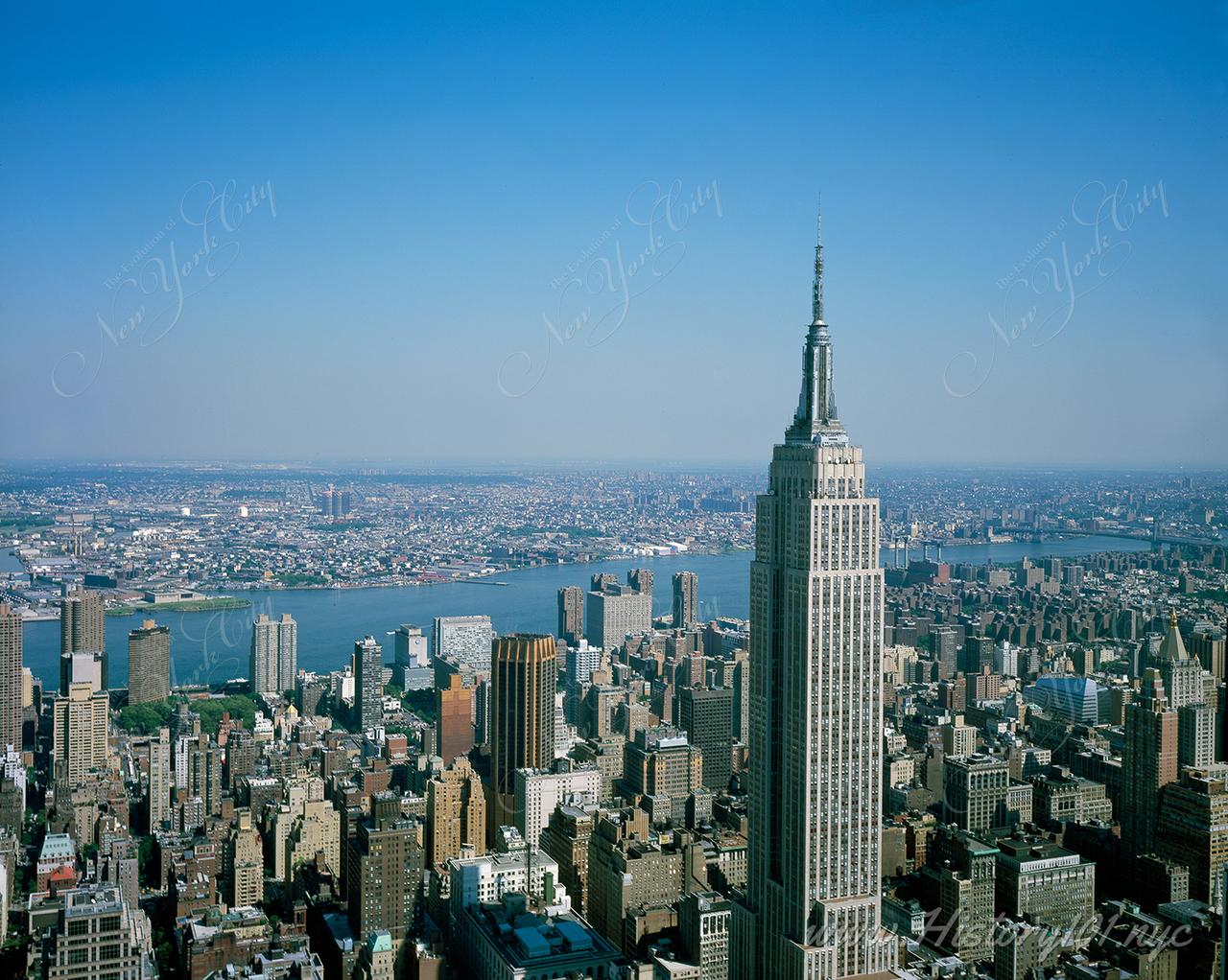 Aerial photograph of the Empire State Building and Manhattan's skyline with Queens and Brooklyn visible in the background.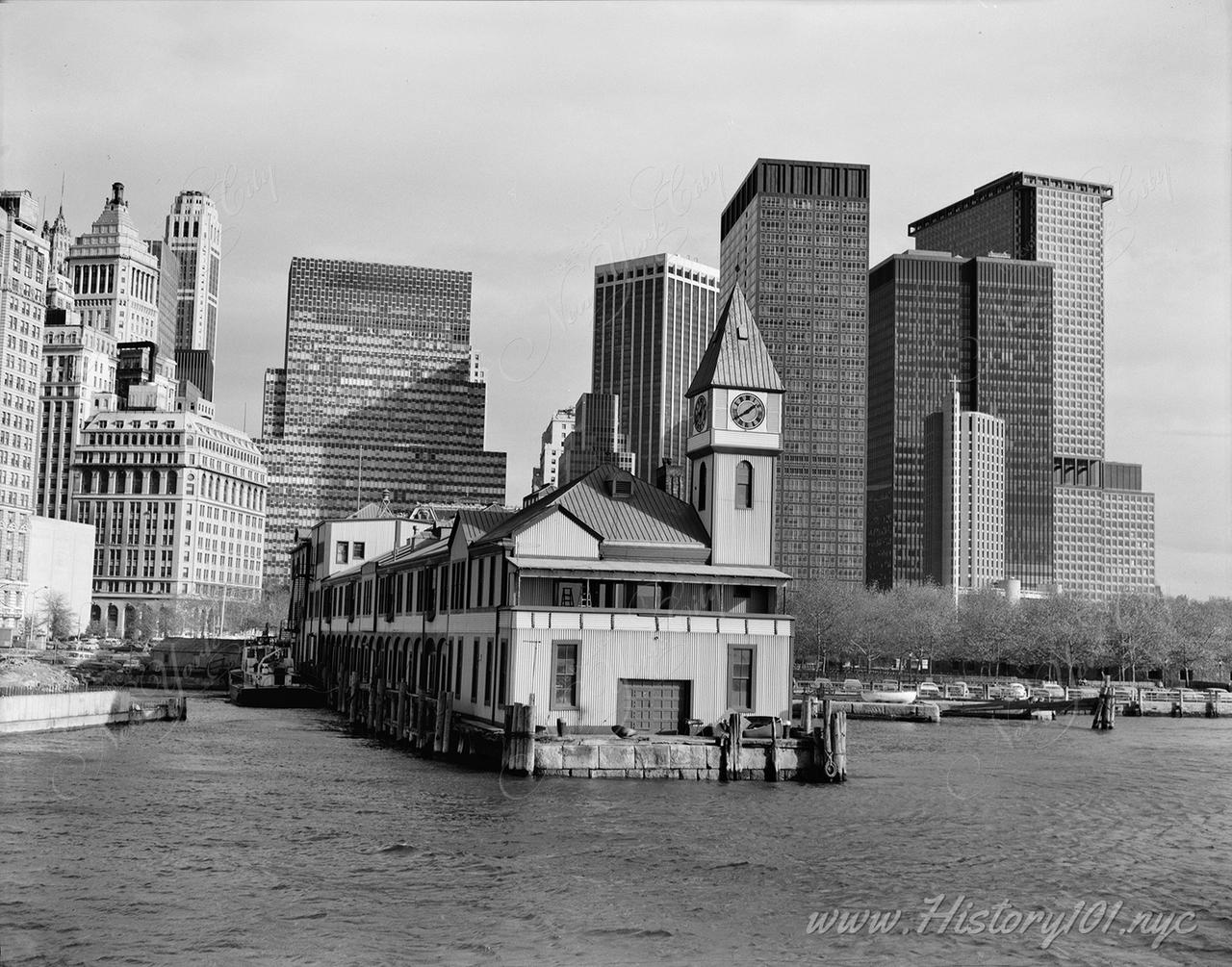 Photograph of the Hudson River and West end of Pier A, Battery Place, New York City.
A Historic American Buildings Survey photograph showing east and north elevations of the William J. Matheson Building at 145-155 John Street.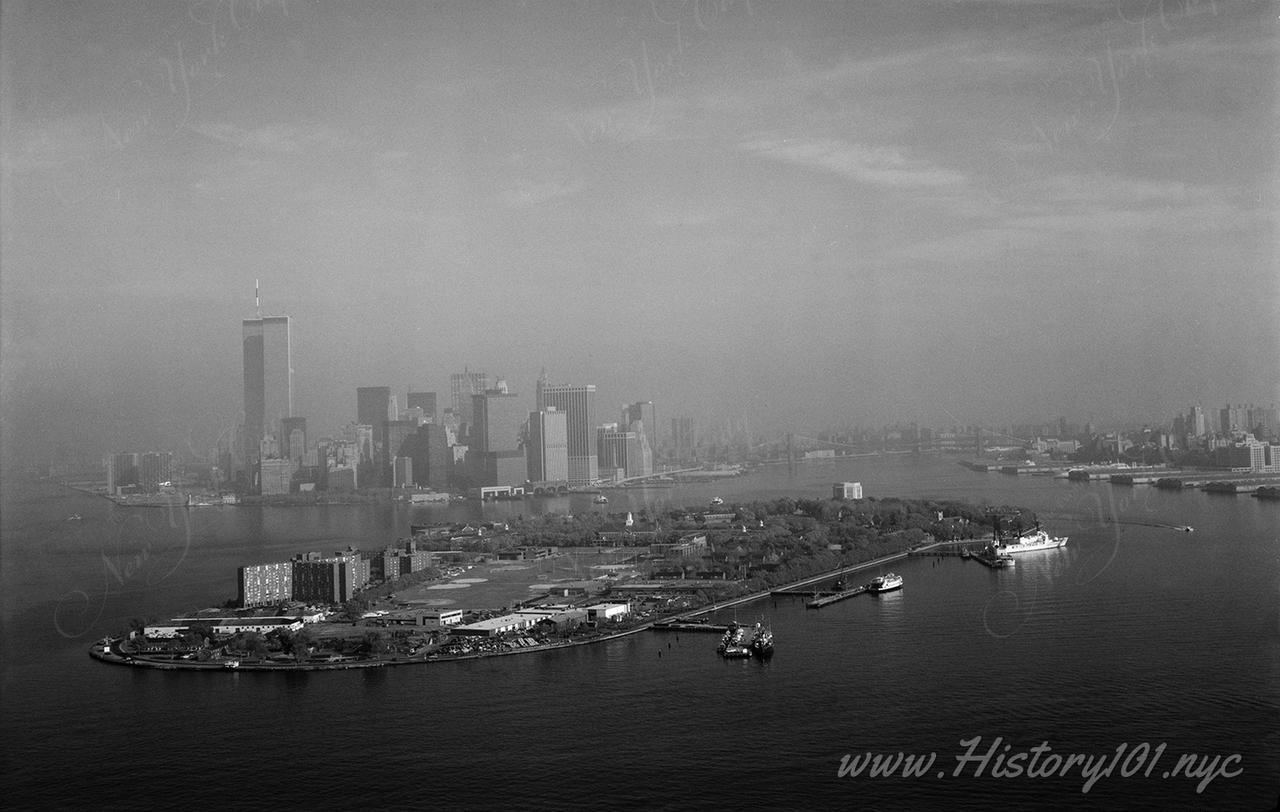 Aerial view of New York Harbor and Governors Island, looking north taken from helicopter.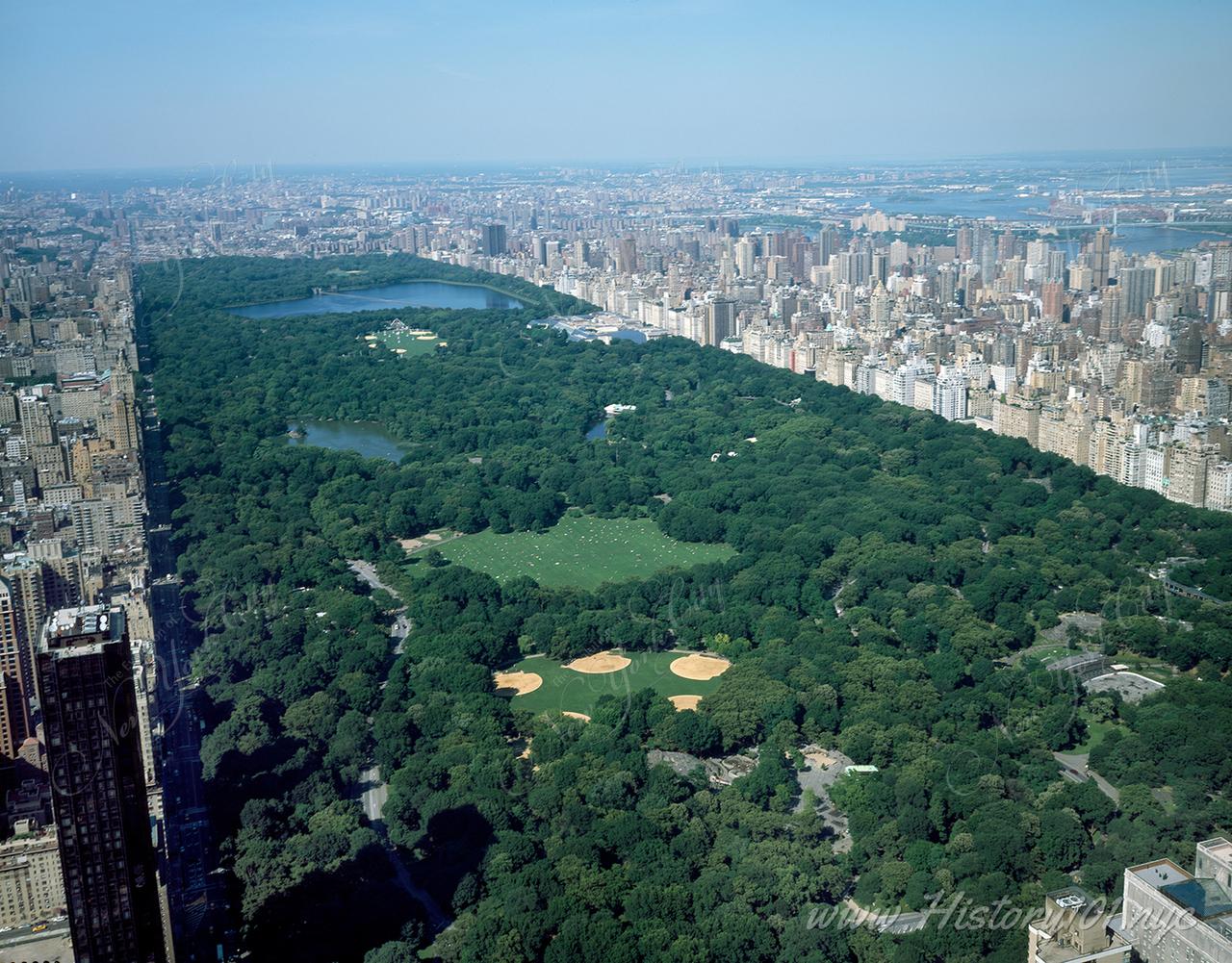 A bird's eye perspective of Central Park looking north with Harlem and The Bronx visible in the distance.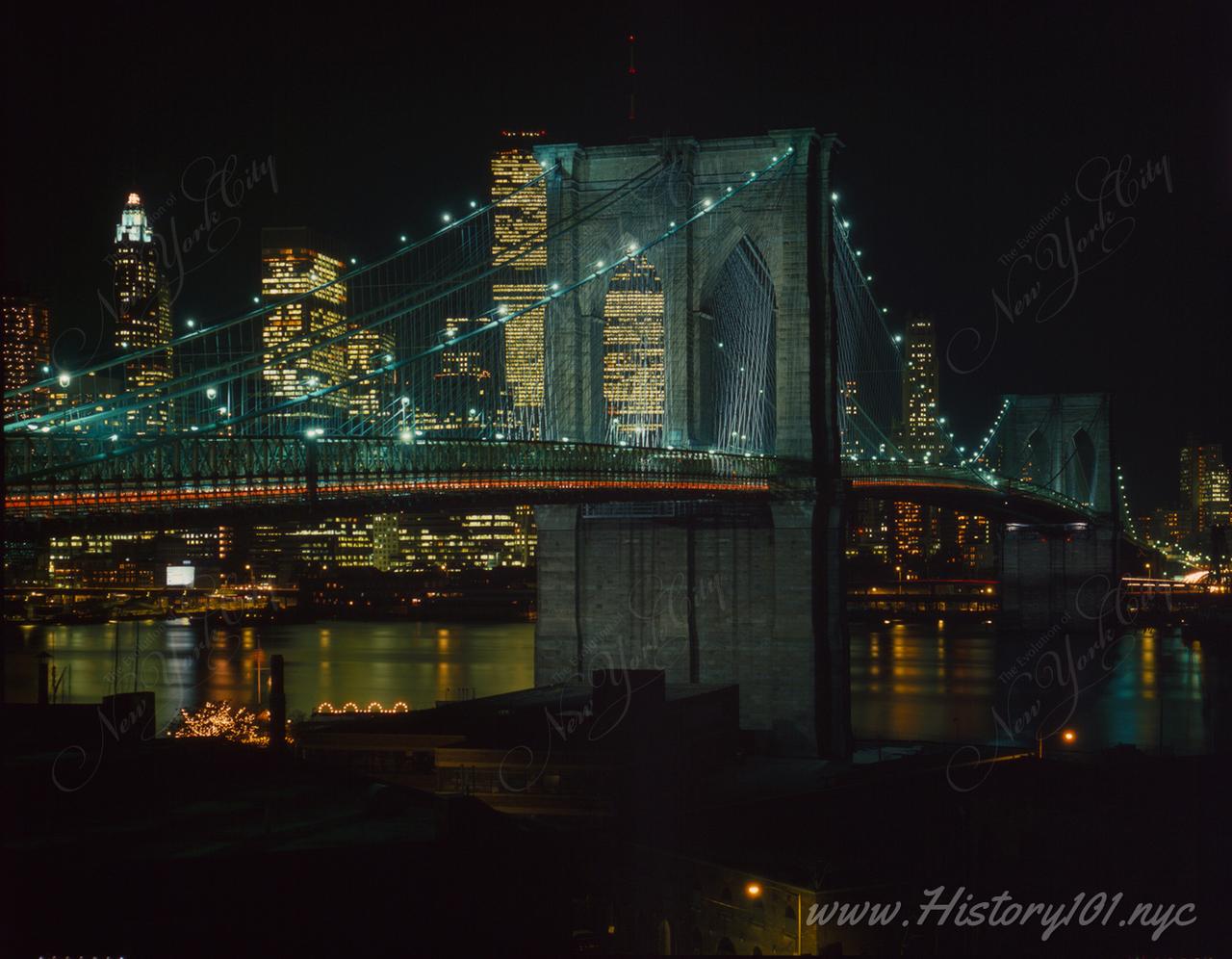 Photograph of the the Brooklyn Bridge and Downtown Manhattan skyline illuminated at night.