History of NYC - 1970 to 1975
In the early 1970s a large movement of residents to the suburbs created a fiscal crisis in New York. Many residential buildings fell into disrepair, or lay in ruins throughout the city's more marginalized neighborhoods where crime became an increasing concern. Despite its adversities, the city continues to make strides. The first NYC Marathon is run, making it the largest in the world. The West Village begins its annual tradition of the Halloween Parade and LGBT Pride March. The city adds staples such as B&H Photo, CBGB music club, Gray's Papaya, and Times Square TKTS booth.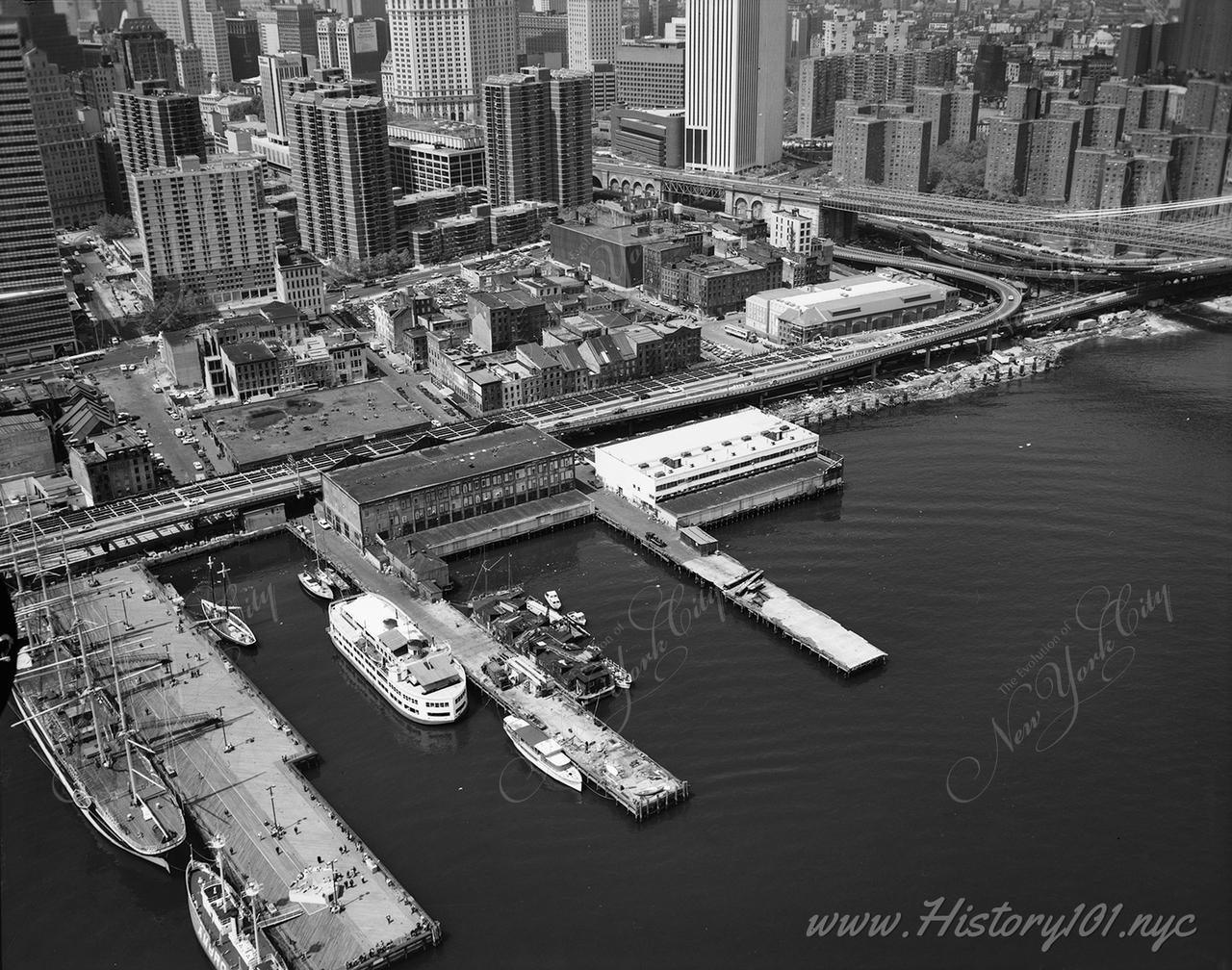 Aerial view of the East River showing Piers 17 and 18, South Street Seaport at Fulton Street.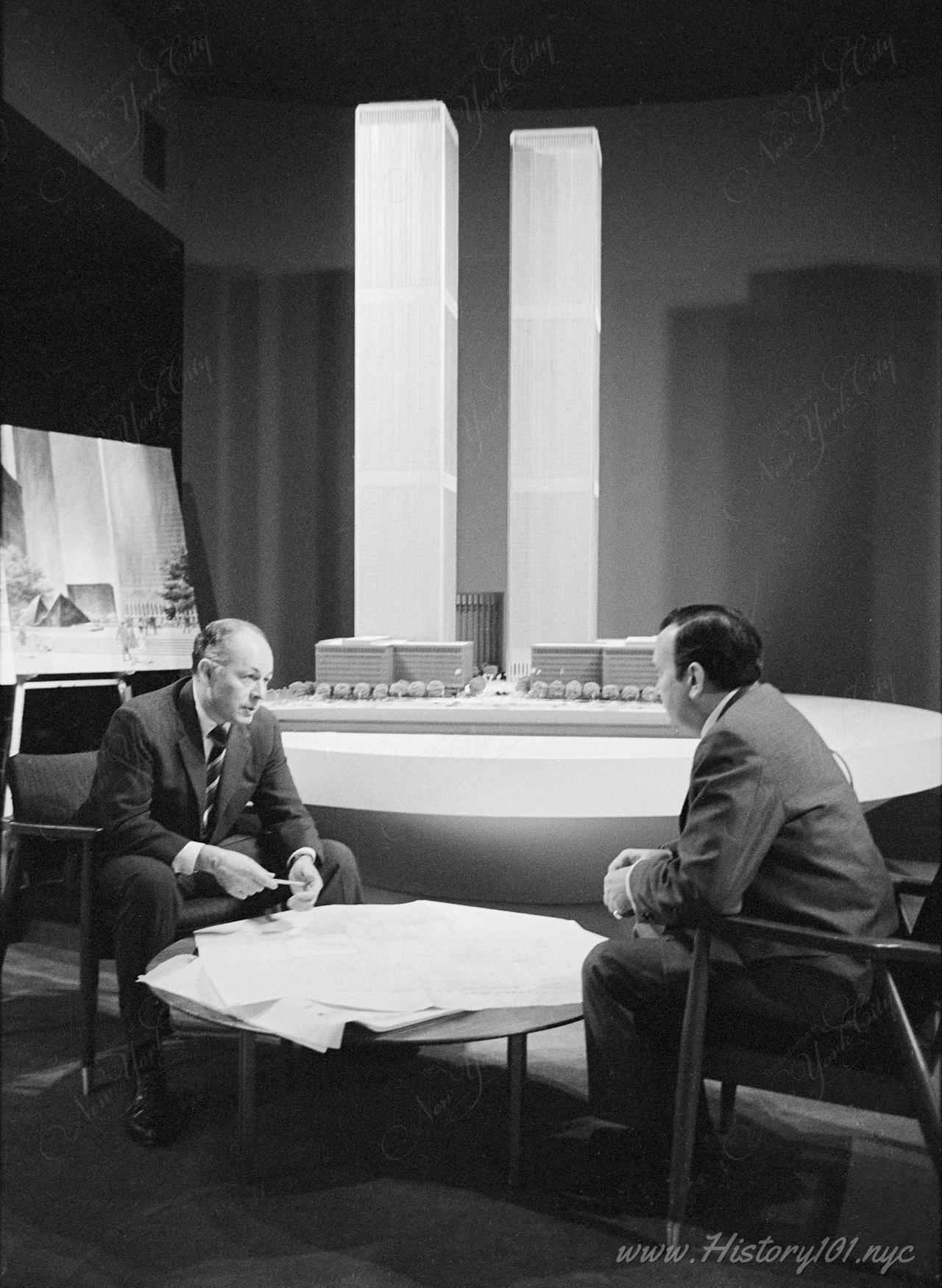 Officials of New York's Port Authority discussing office space with a scale model of New World Trade Center in background.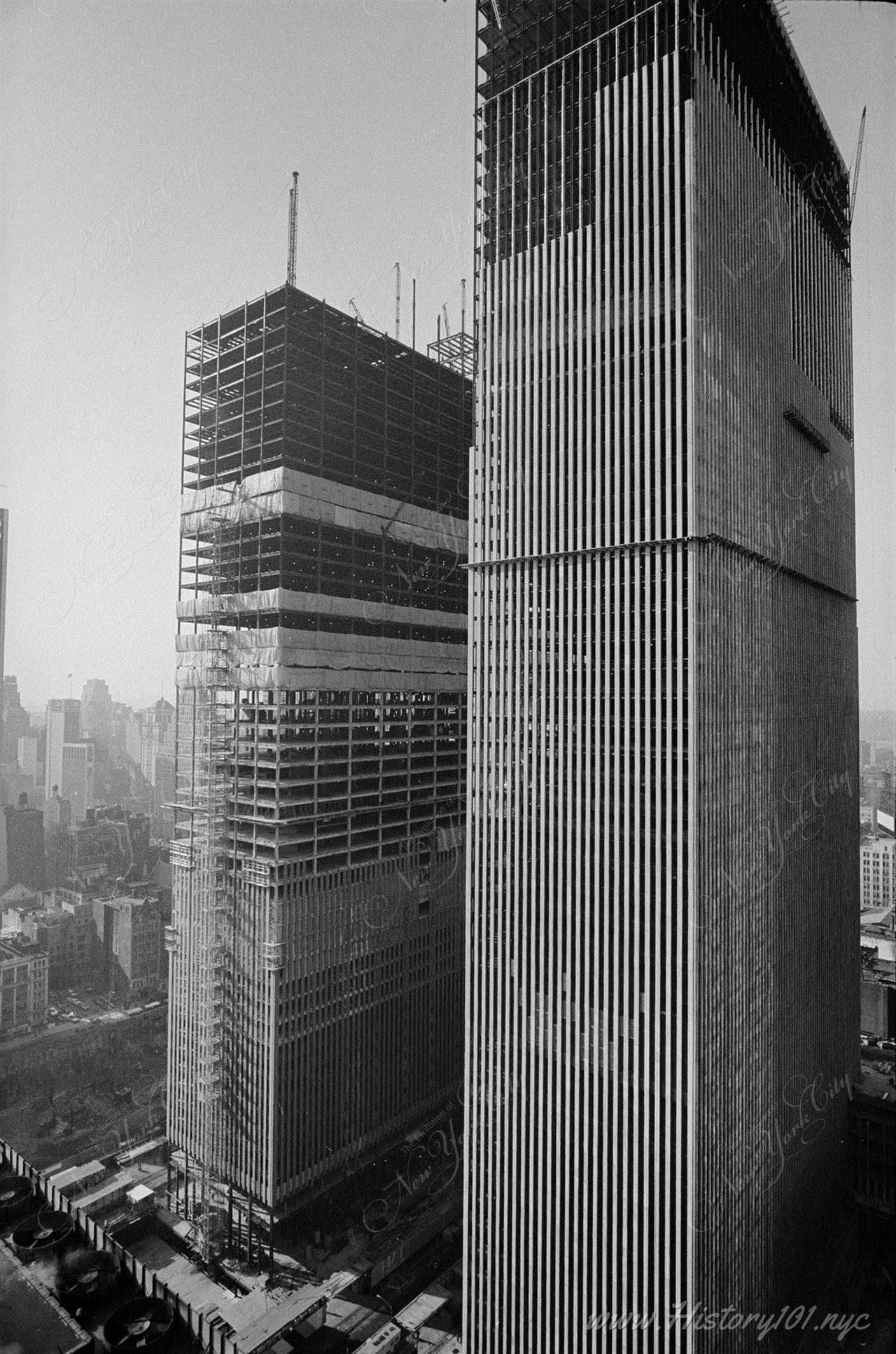 Construction underway at the future site of the World Trade Center. Both of the Twin Towers are more than halfway completed.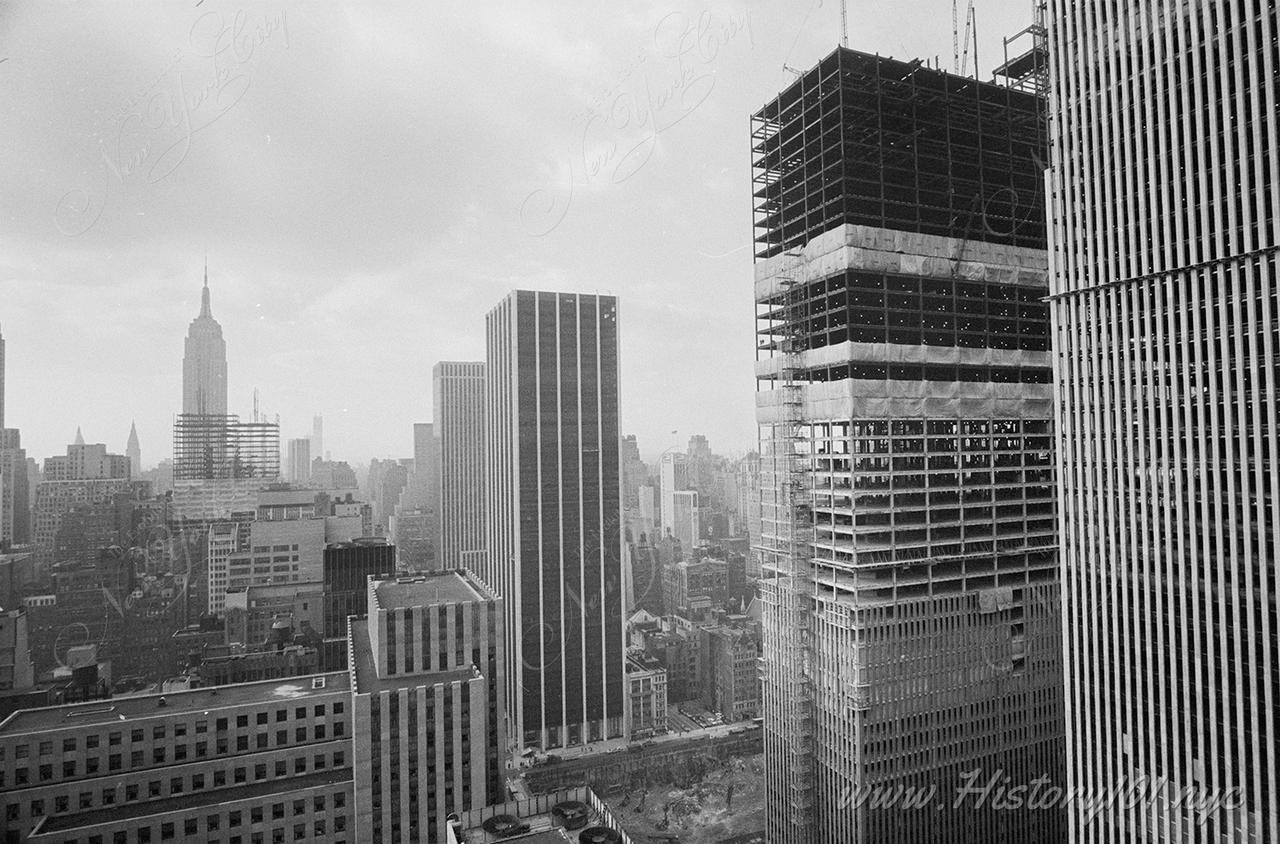 Elevated perspective of the World Trade Center construction. The Empire State Building and midtown skyline are visible in the distance.
Overhead view of lower Manhattan with World Trade Center & other construction in progress.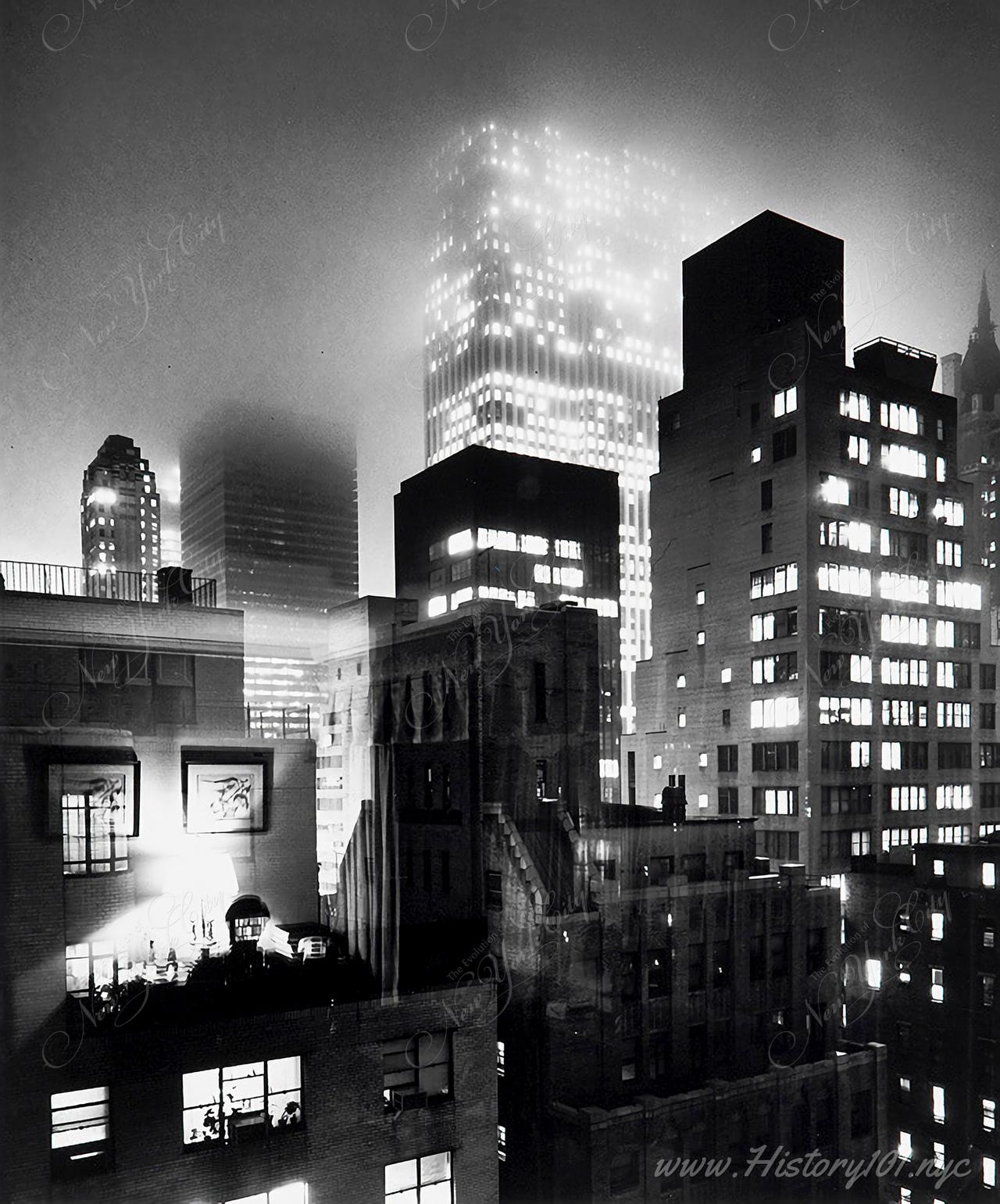 A nocturnal cityscape of skyscrapers and lights captured through an open window on Park Avenue.
All of the misfortune and poverty of the early 1970's would come to a head in the latter part of the decade. The city faced its darkest hours as it continued to deteriorate into... Continue Reading
View All6Images