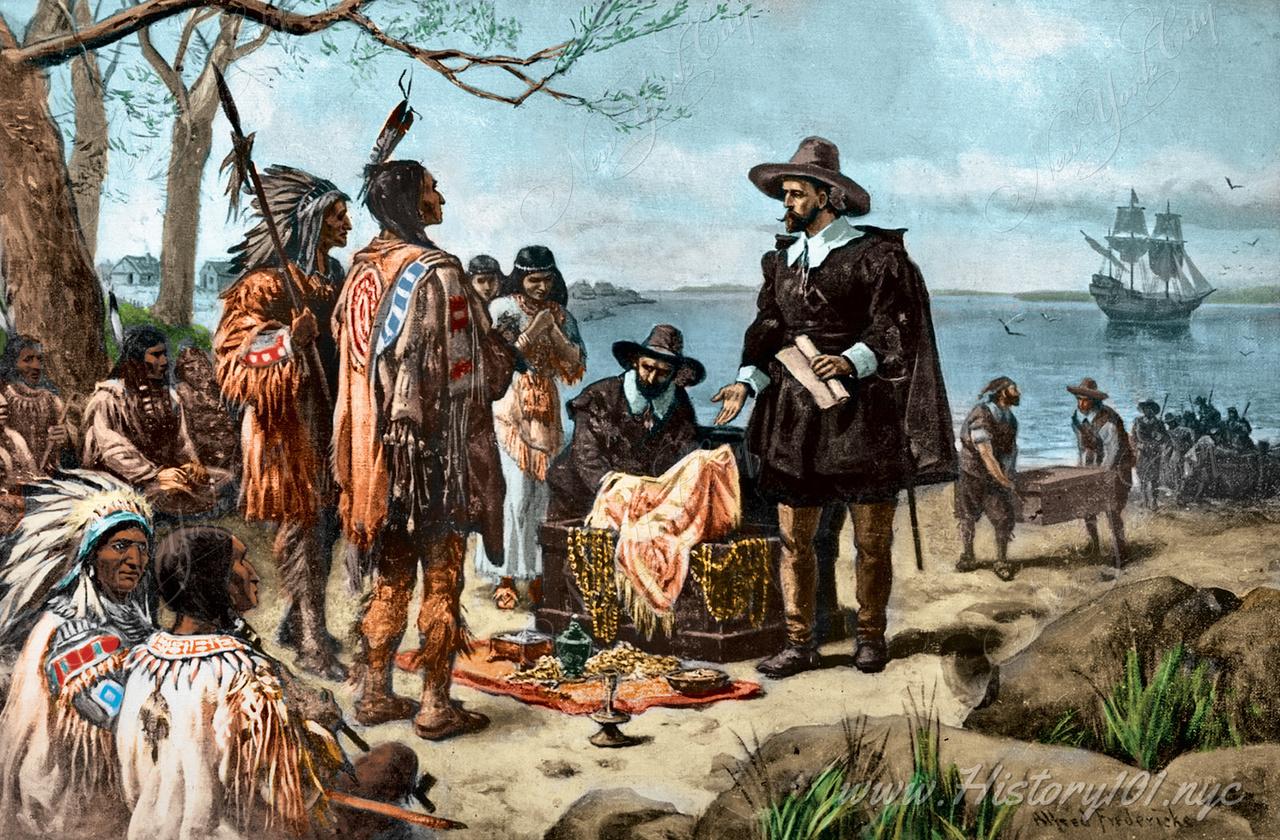 A letter written by merchant Peter Schaghen to directors of the Dutch East India Company stated that Manhattan was purchased for 60 guilders worth of trade.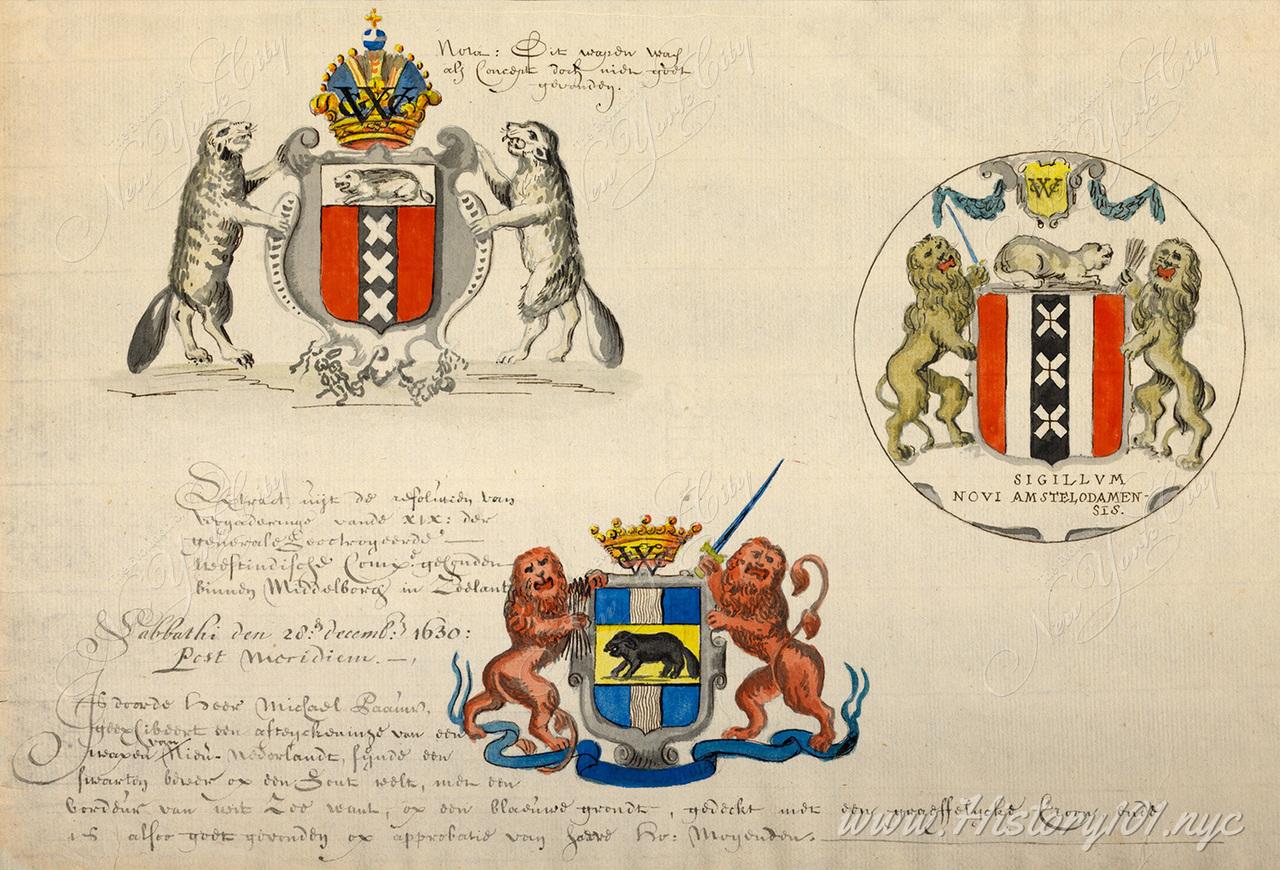 Much of the symbolism of New York's Official seal is derived from it's Dutch roots in the form of New Amsterdam's Official Coat of Arms.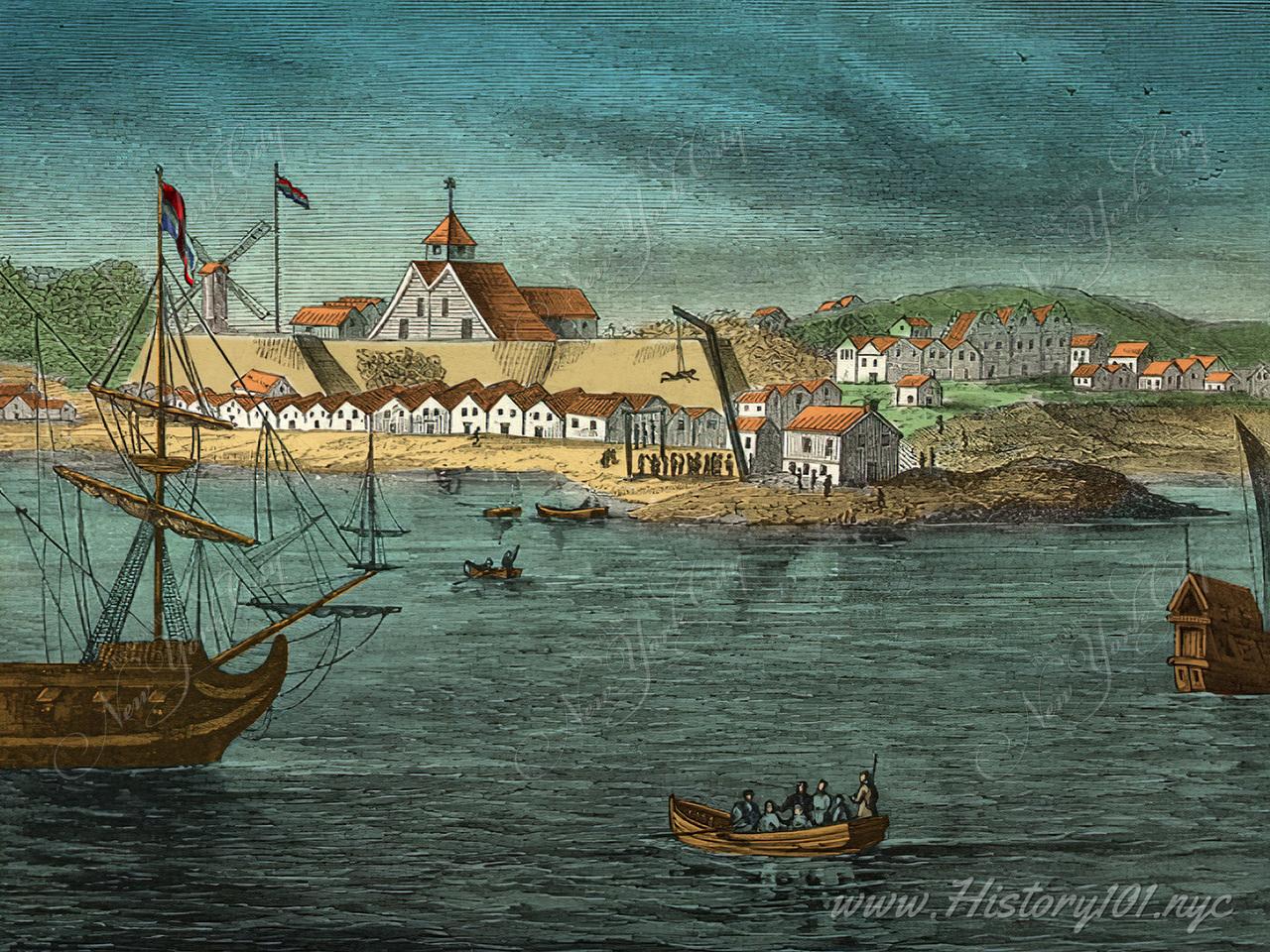 Fort Amsterdam circa 1650. Taken from "De Nieuwe en Onbekende Weireld," by Arnoldus Monatanus, Amsterdam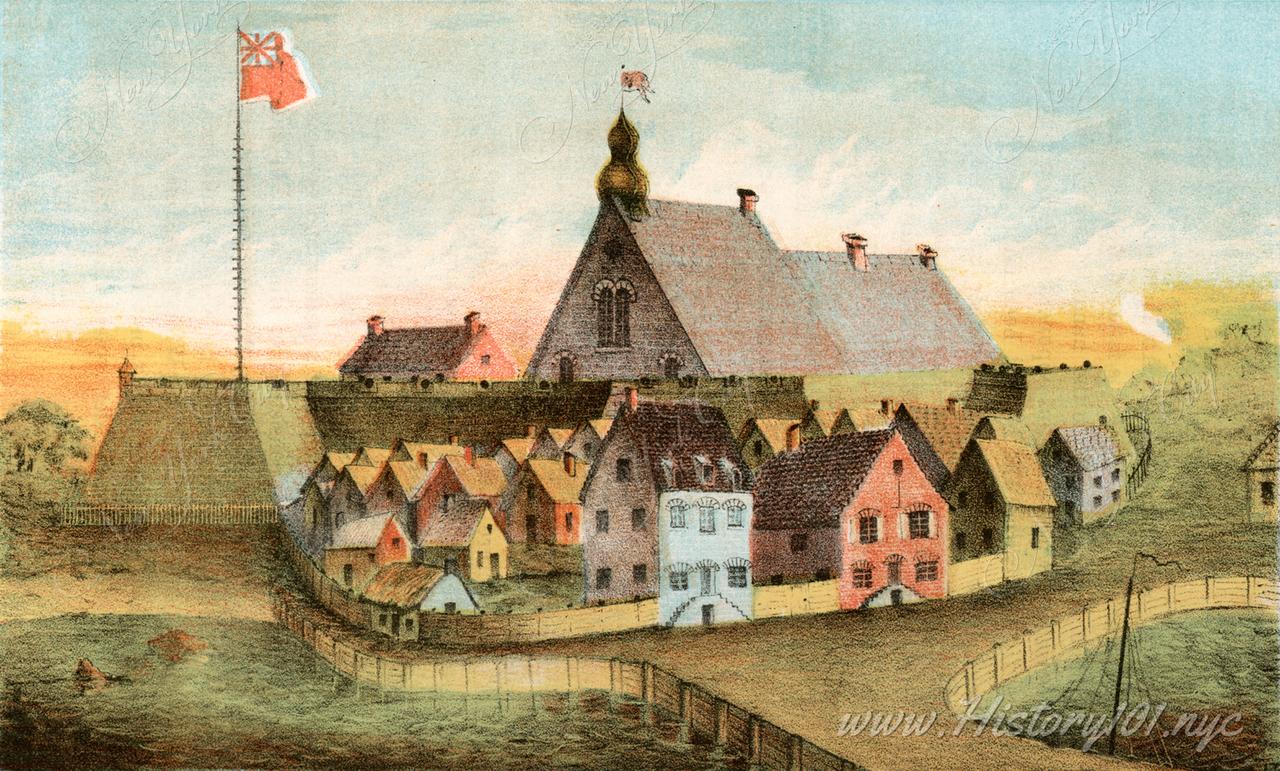 Illustration of the home of German-born colonist and entrepreneur Jacob Leisler located on "the Strand", or what we know today as Whitehall Street.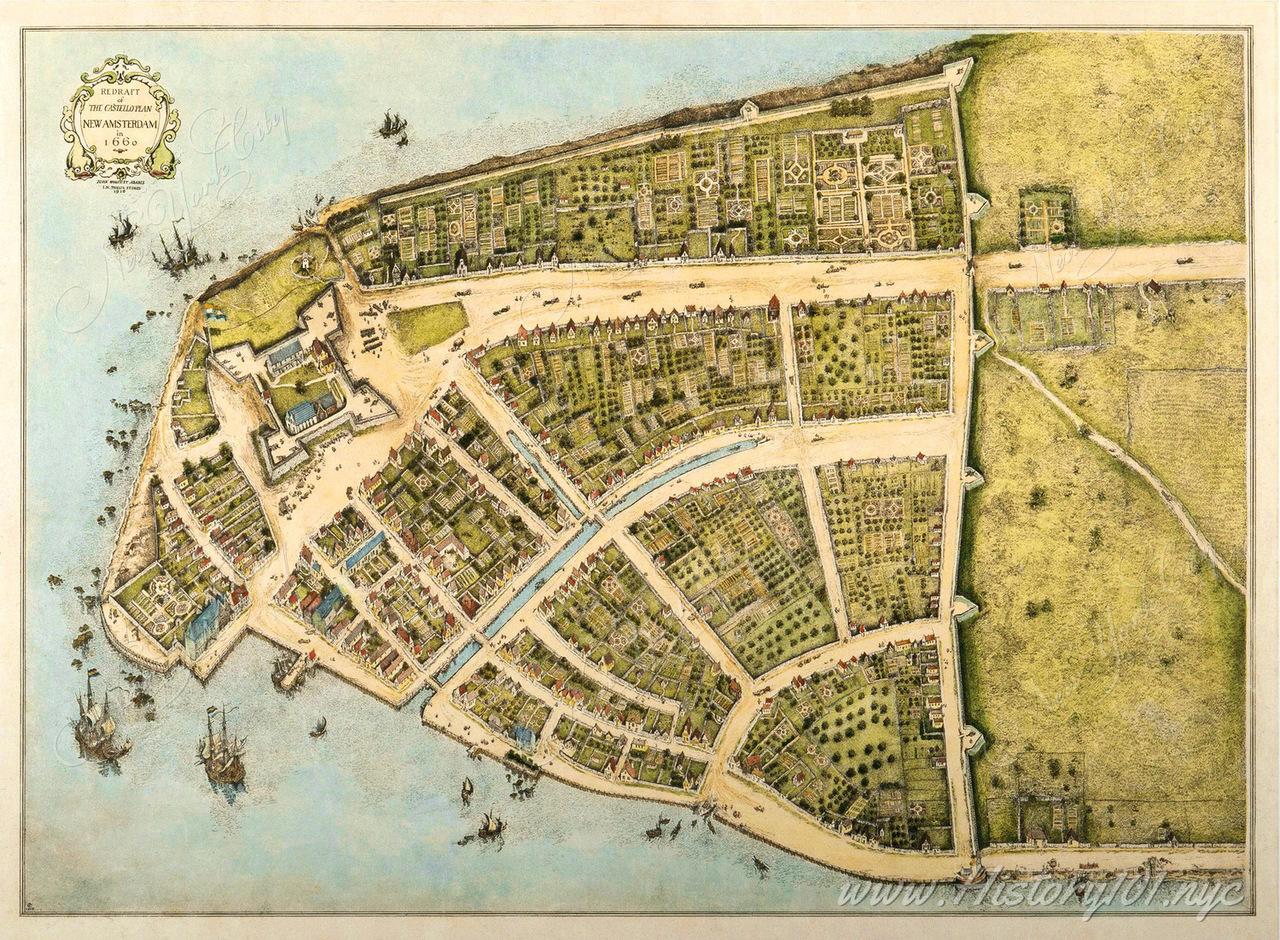 An illustrated map displaying early settlements and boundaries of New Amsterdam - a fledgling town occupied by an increasing amount of Dutch settlers.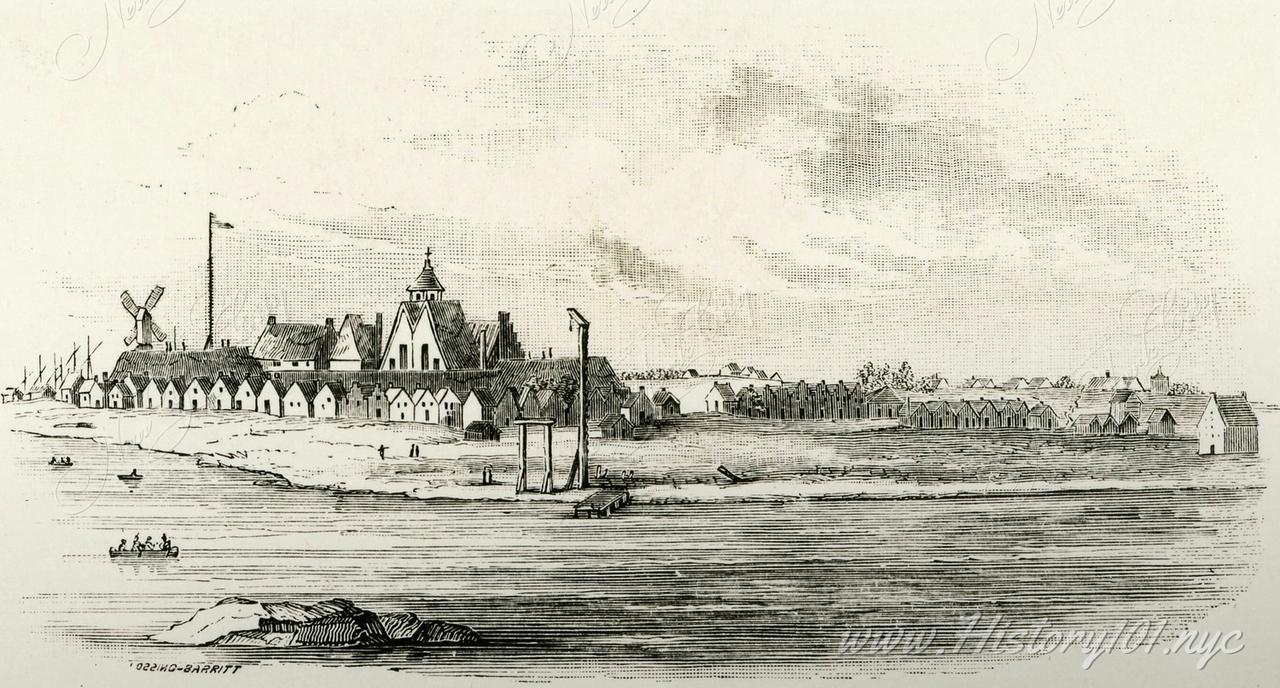 Earliest known image of New Amsterdam from a copperplate made by Augustyn Heermanns.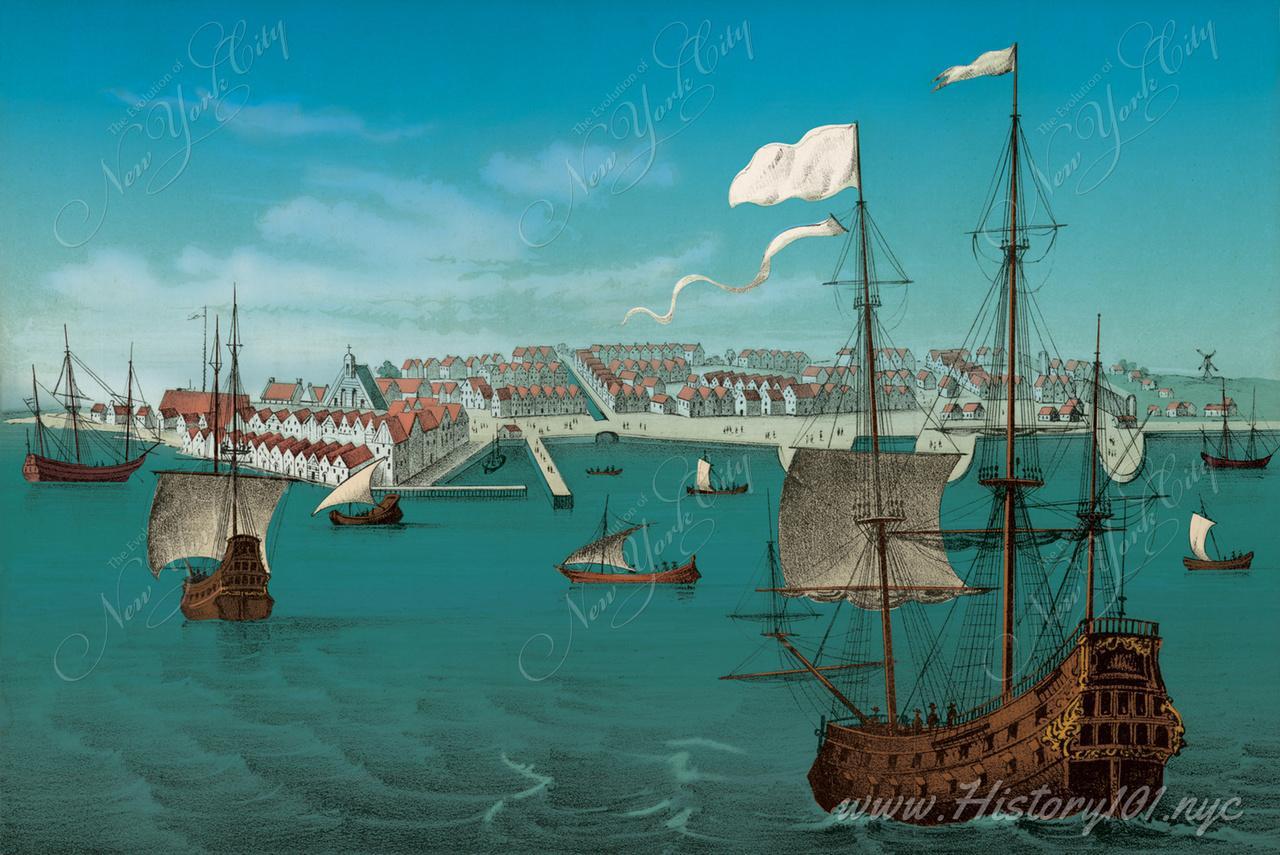 Illustration of New Amsterdam, a small city on Manhattan Island, New-Holland, North America. The image depicts the harbor and multiple ships taking port.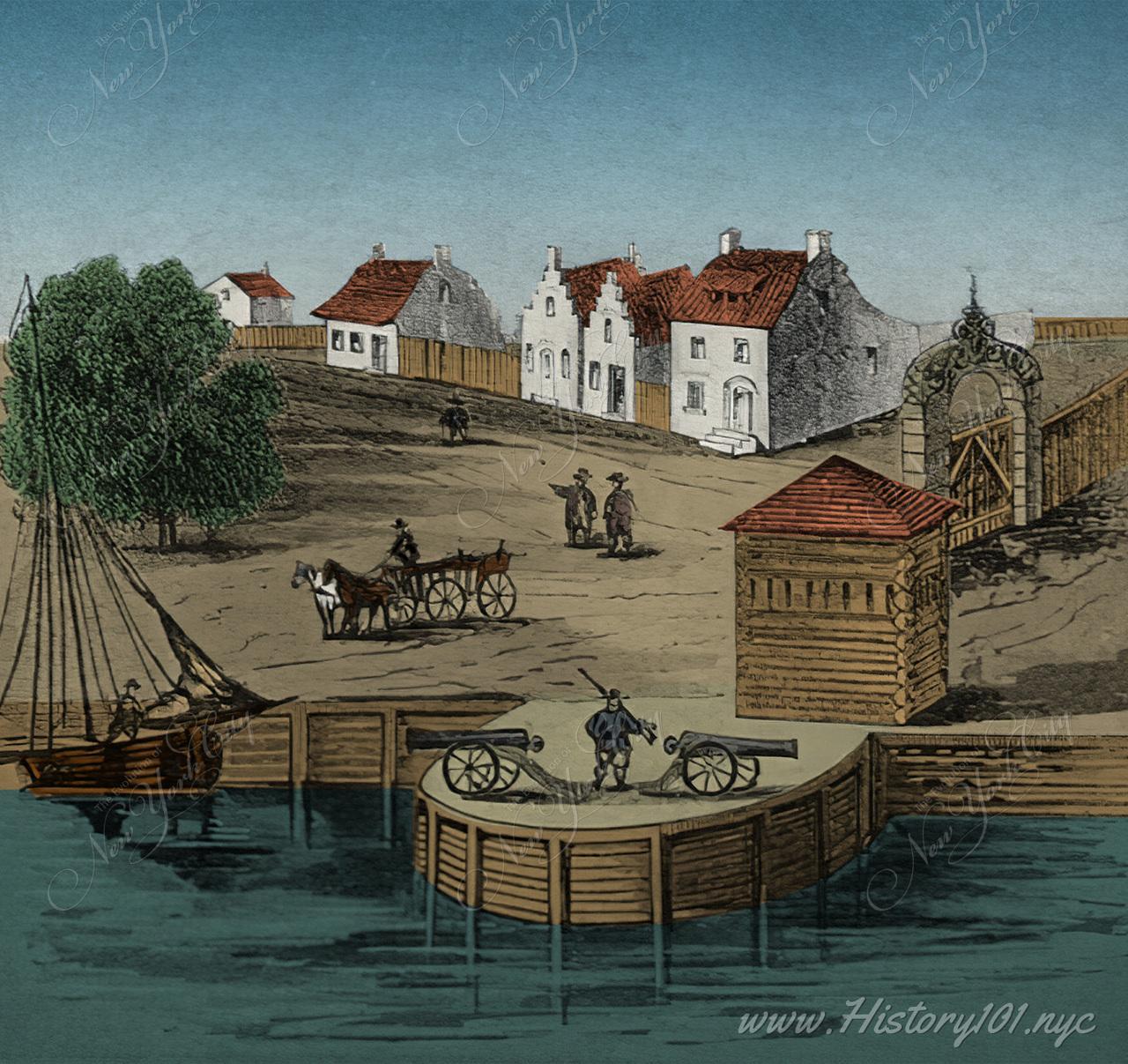 View of the Schoeinge or street piling on the East River shore near present Coenties Slip - the dock and river front to Wall Street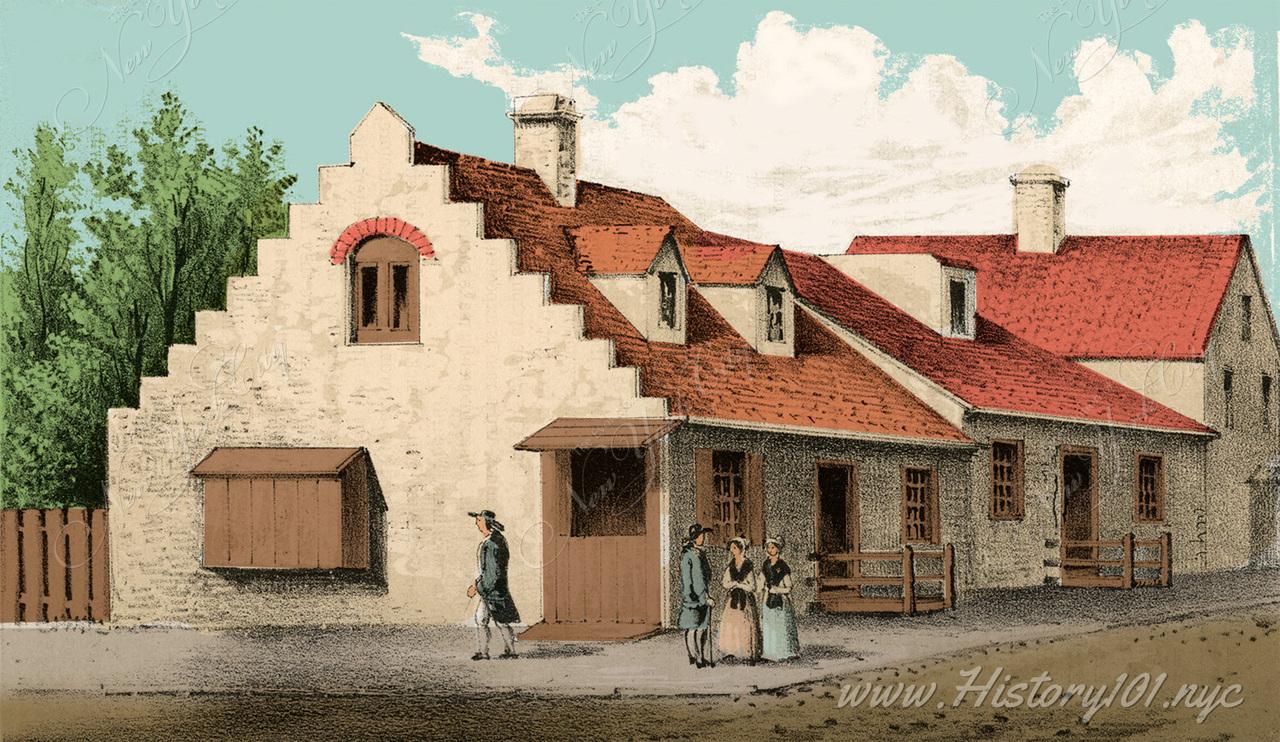 Colorized illustration of pedestrians in front of a Dutch-style house, constructed on the north east corner of Exchange Place & Broad Street.
During the 18th Century, New York City was still largely rural, but rapidly expanding as more settlers arrived from Europe. The city would also play instrumental roles in attain... Continue Reading
View All11Images