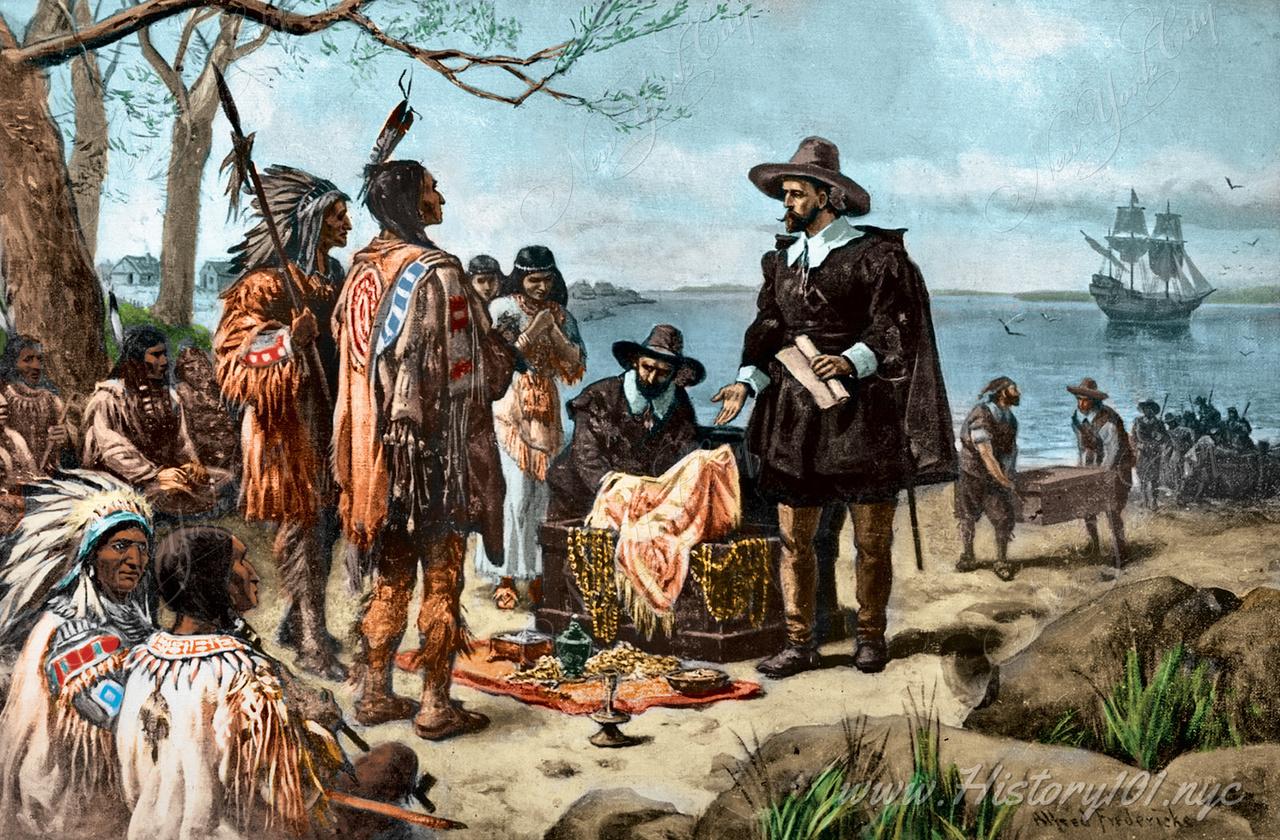 A letter written by Dutch merchant Peter Schaghen to directors of the Dutch East India Company stated that Manhattan was purchased for 60 guilders worth of trade.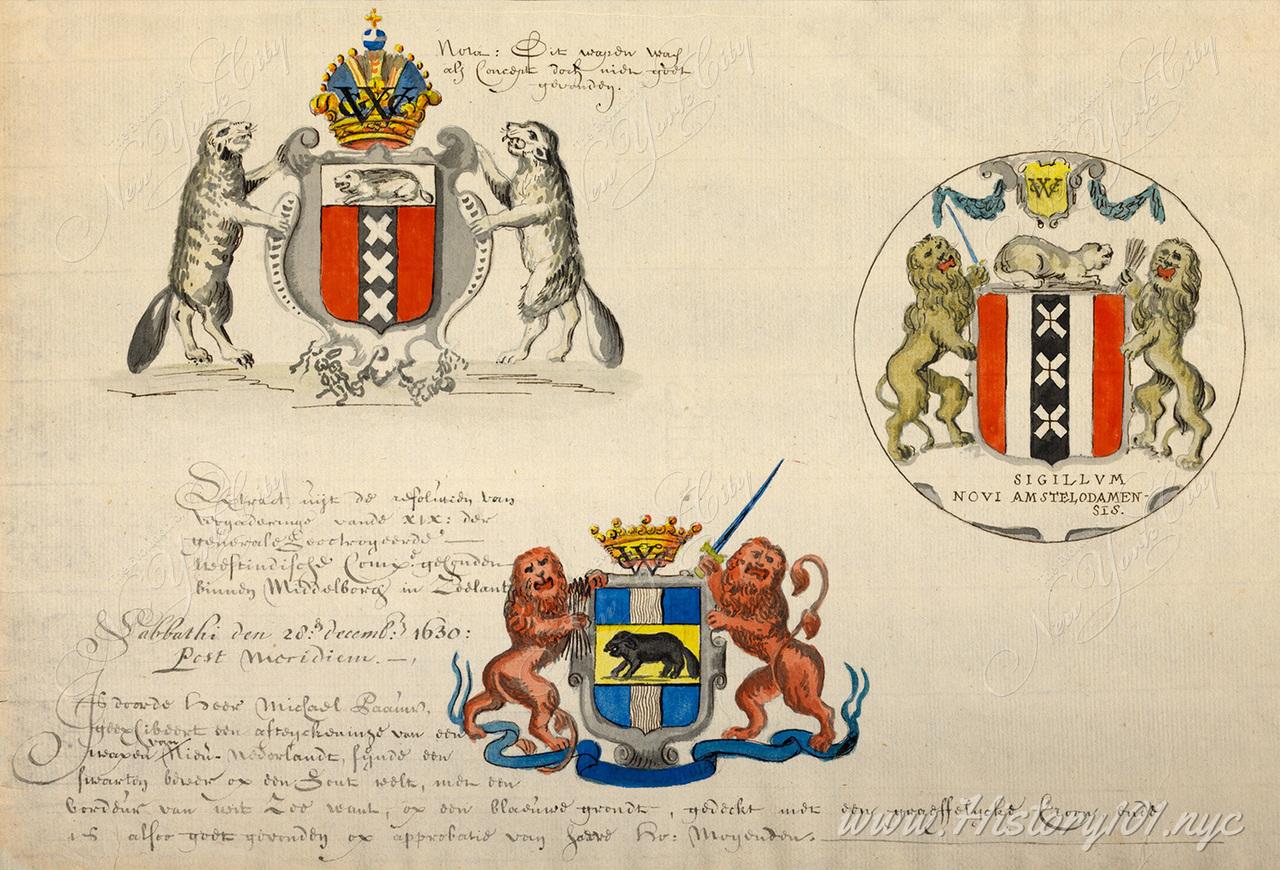 Much of the symbolism of New York's Official seal is derived from the Coat of Arms of New Amsterdam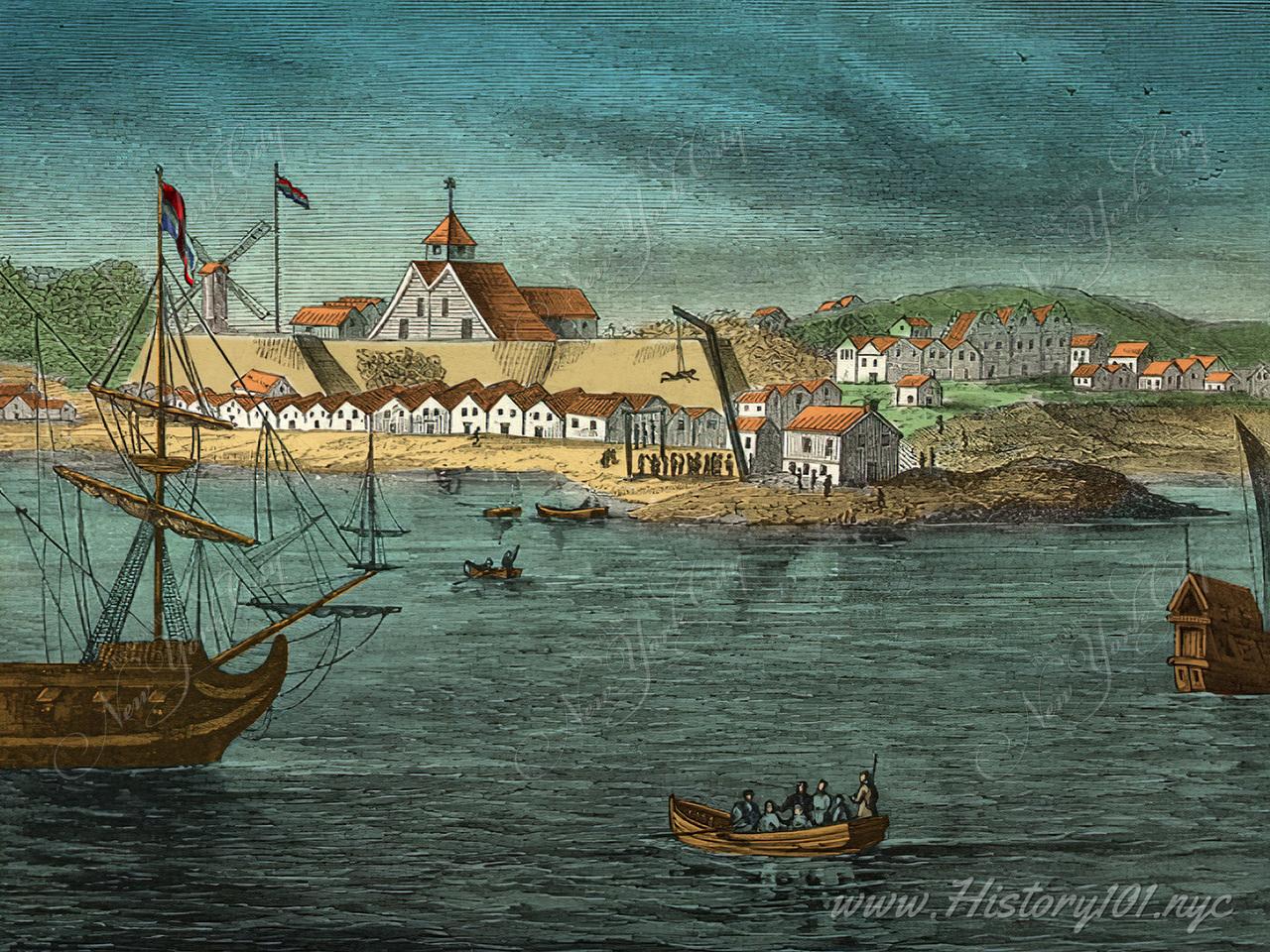 Fort Amsterdam abt. 1650. Taken from "De Nieuwe en Onbekende Weireld," by Arnoldus Monatanus, Amsterdam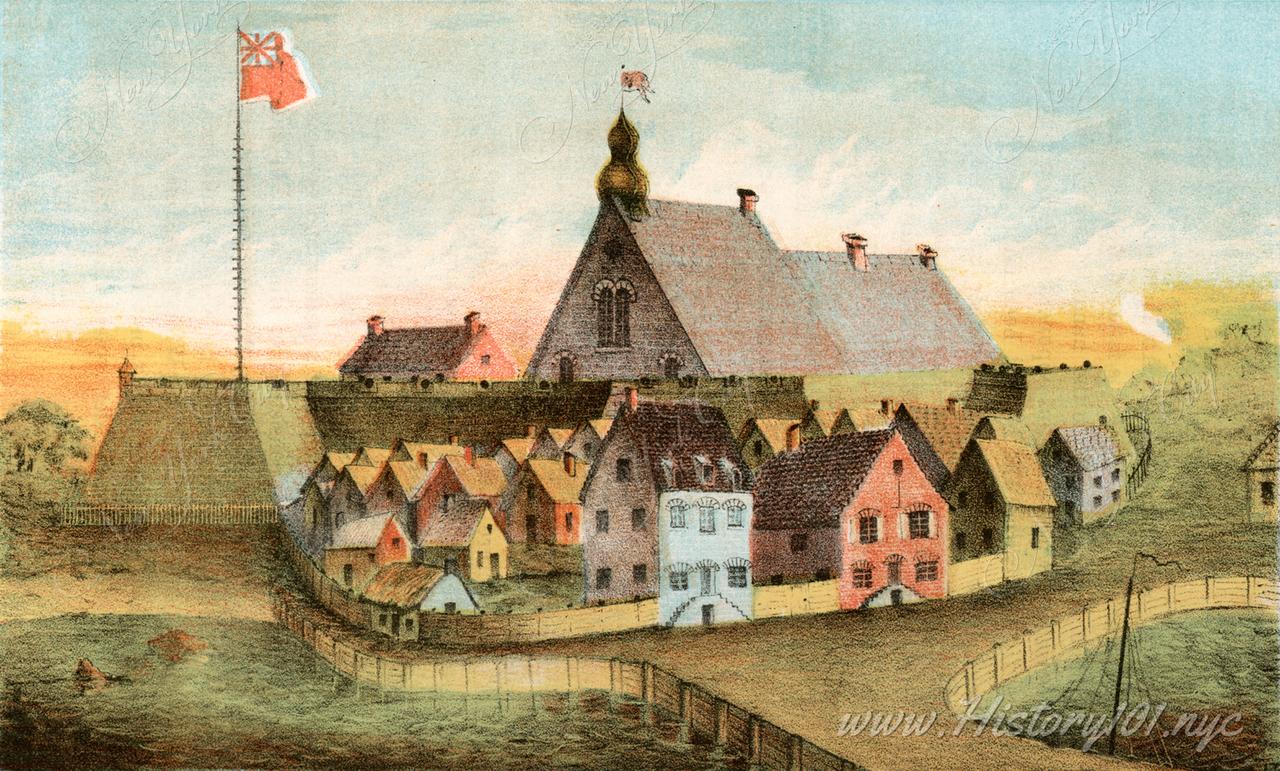 Illustration of the home of Jacob Leisler on ""the Strand"" (now Whitehall Street N.Y.)"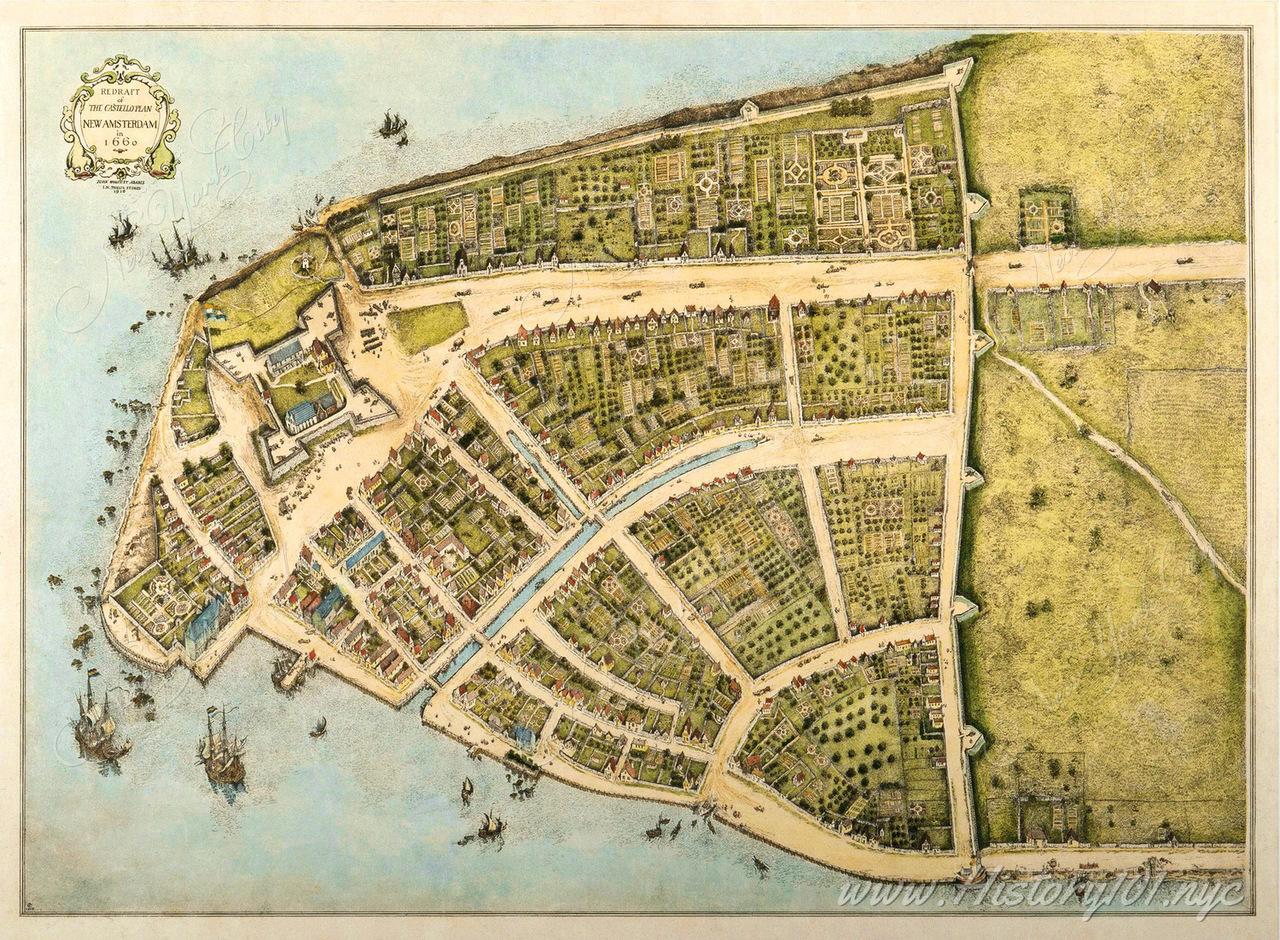 A map displaying the full layout of the early settlement of New Amsterdam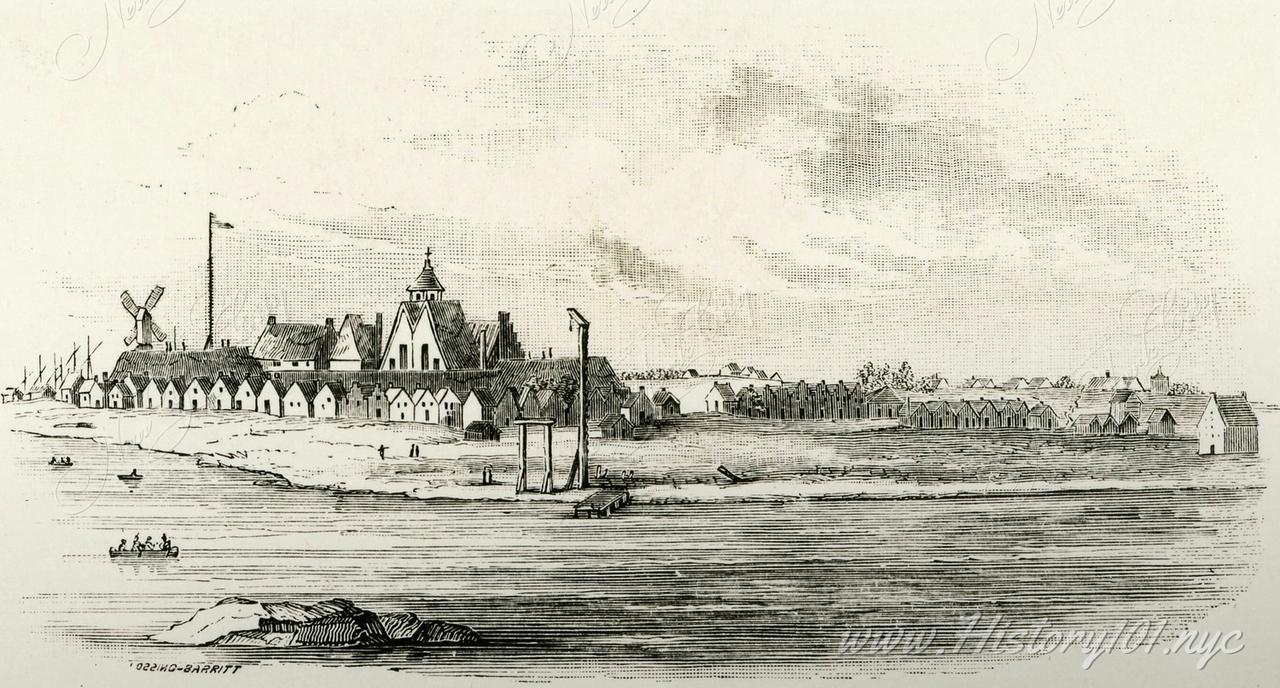 Earliest known image of New Amsterdam from a copperplate made by Augustyn Heermanns.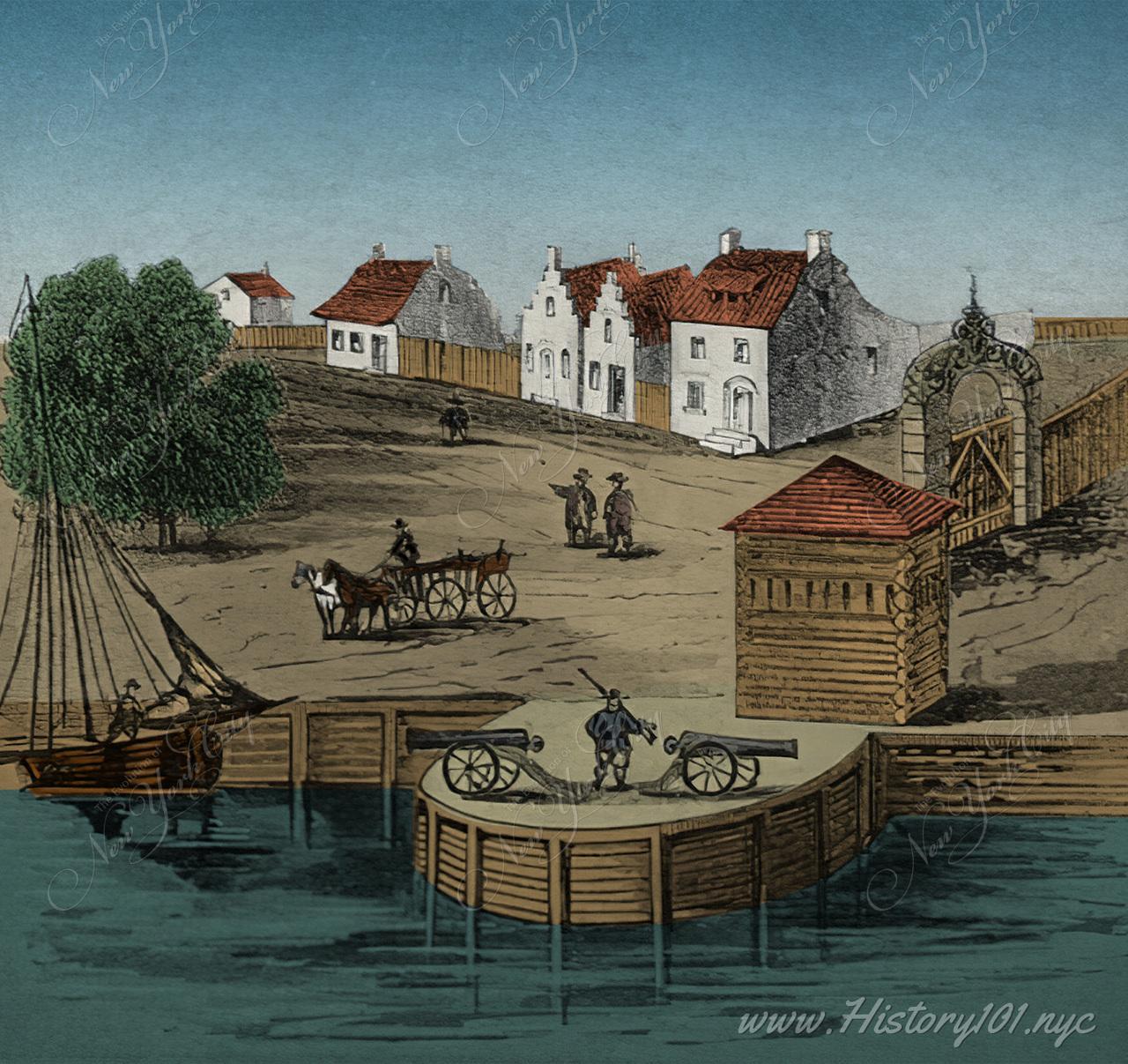 View of the Schoeinge or street piling on the East River shore near present Coenties Slip – the dock and river front to Wall Street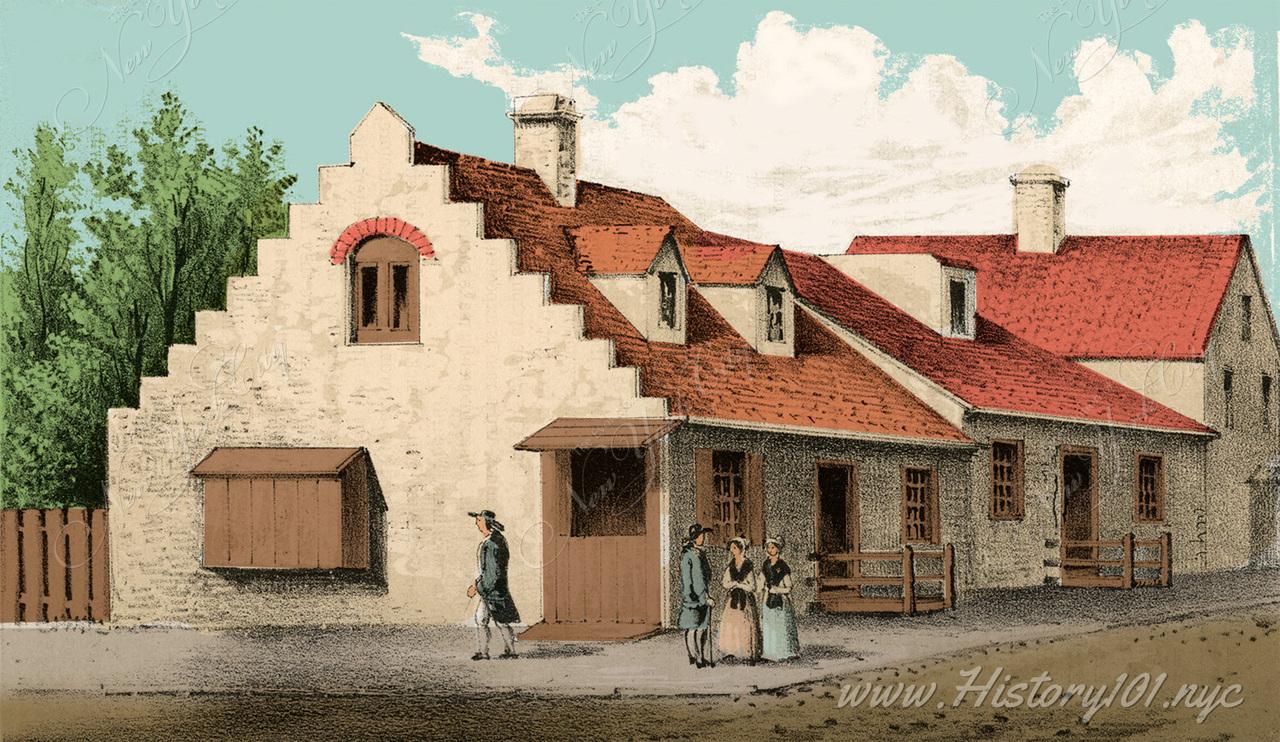 View of a house on the north east corner of Exchange Place & Broad Street about the year 1680