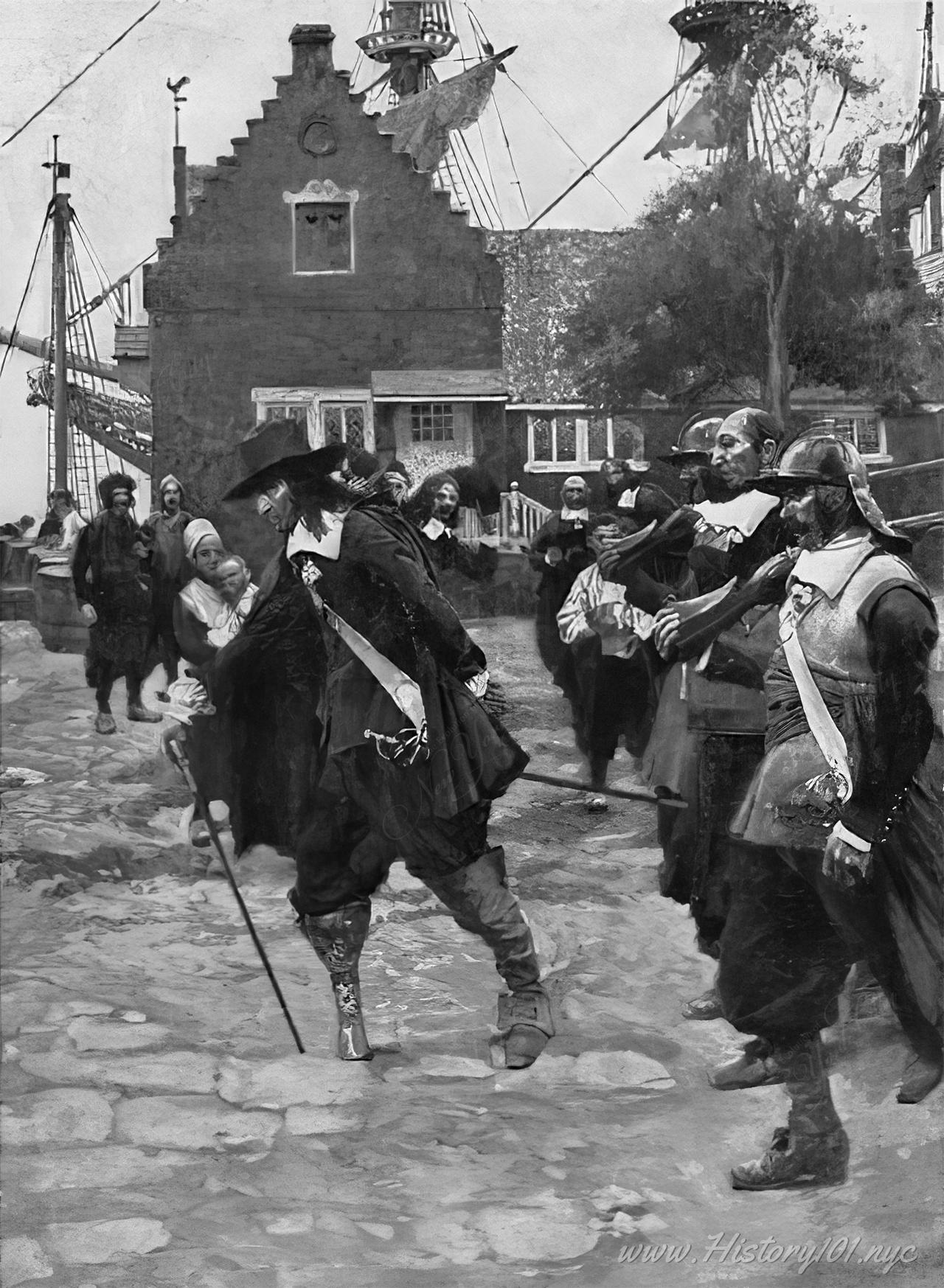 Illustration of Peter Stuyvesant reaching New Amsterdam after the failure of his predecessor Willem Kieft to build a lasting peace with native communities.
Image Credit: Howard Pyle. Reprinted with permission.
Restoration Credit: This image has been digitally repaired by Fine Print Design Studio.
Available Sizes:
NOTE: Our watermark will not appear in your art prints.