History of NYC - 1975 to 1980
All of the misfortune and poverty of the early 1970's would come to a head in the latter part of the decade. The city faced its darkest hours as it continued to deteriorate into crime and disarray. In 1977, the entire city loses electrical power in a massive blackout. Unlike the previous blackout twelve years earlier, this one is followed by widespread rioting and looting. Many neighborhoods, most notably Bushwick, were almost completely demolished. The city seeks to update its lagging image with the I ♥ NY advertising campaigns designed by Milton Glaser.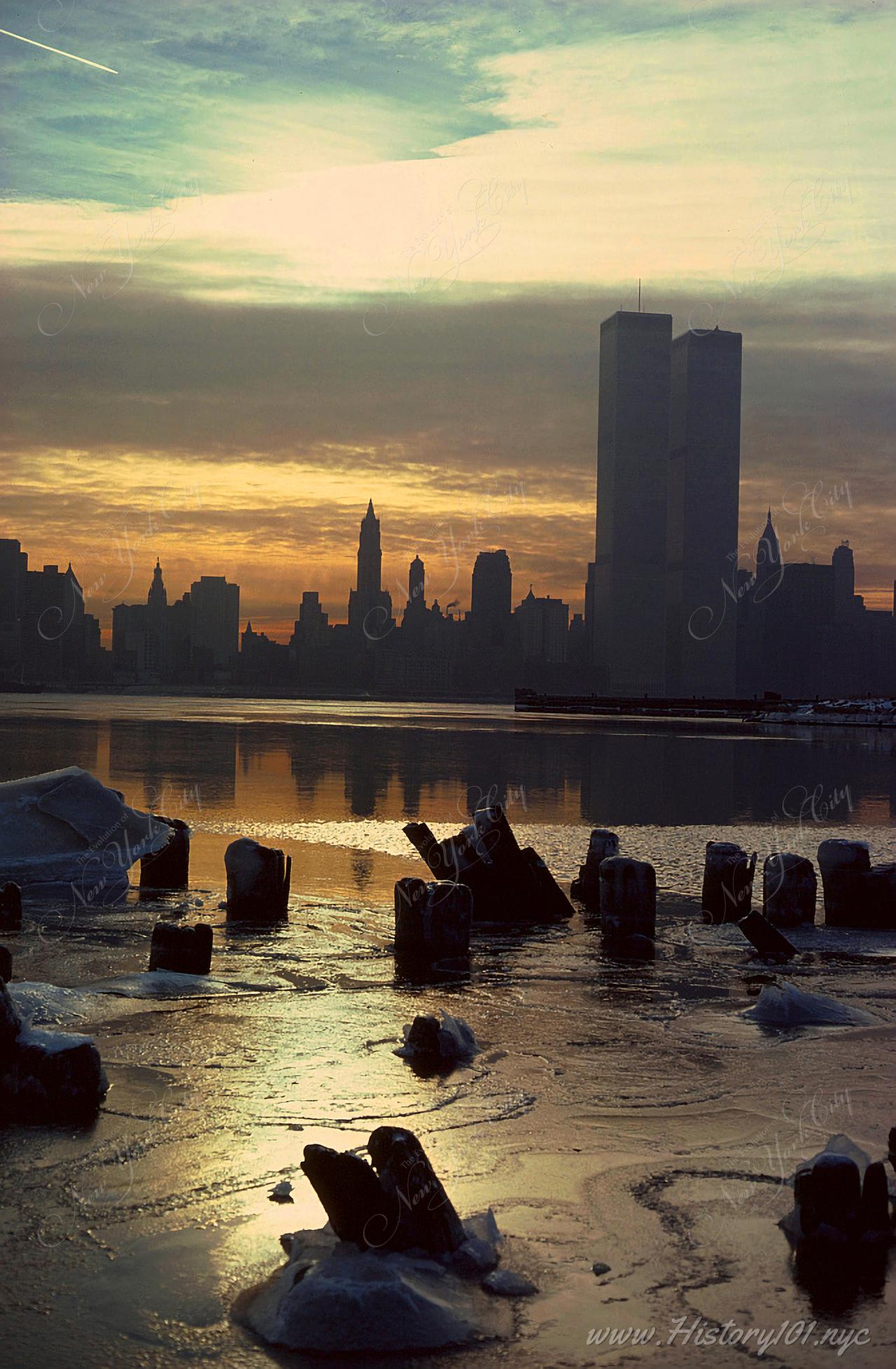 Photograph taken from Brooklyn shows the World Trade Center over a partially frozen East River.
Photograph taken from the Statue of Liberty shows a recently renovated torch with lower Manhattan's skyline in the background.
A bird's eye view of the Queensboro Bridge, Spanning East river & Blackwell's Island, with Manhattan's iconic skyline in the background.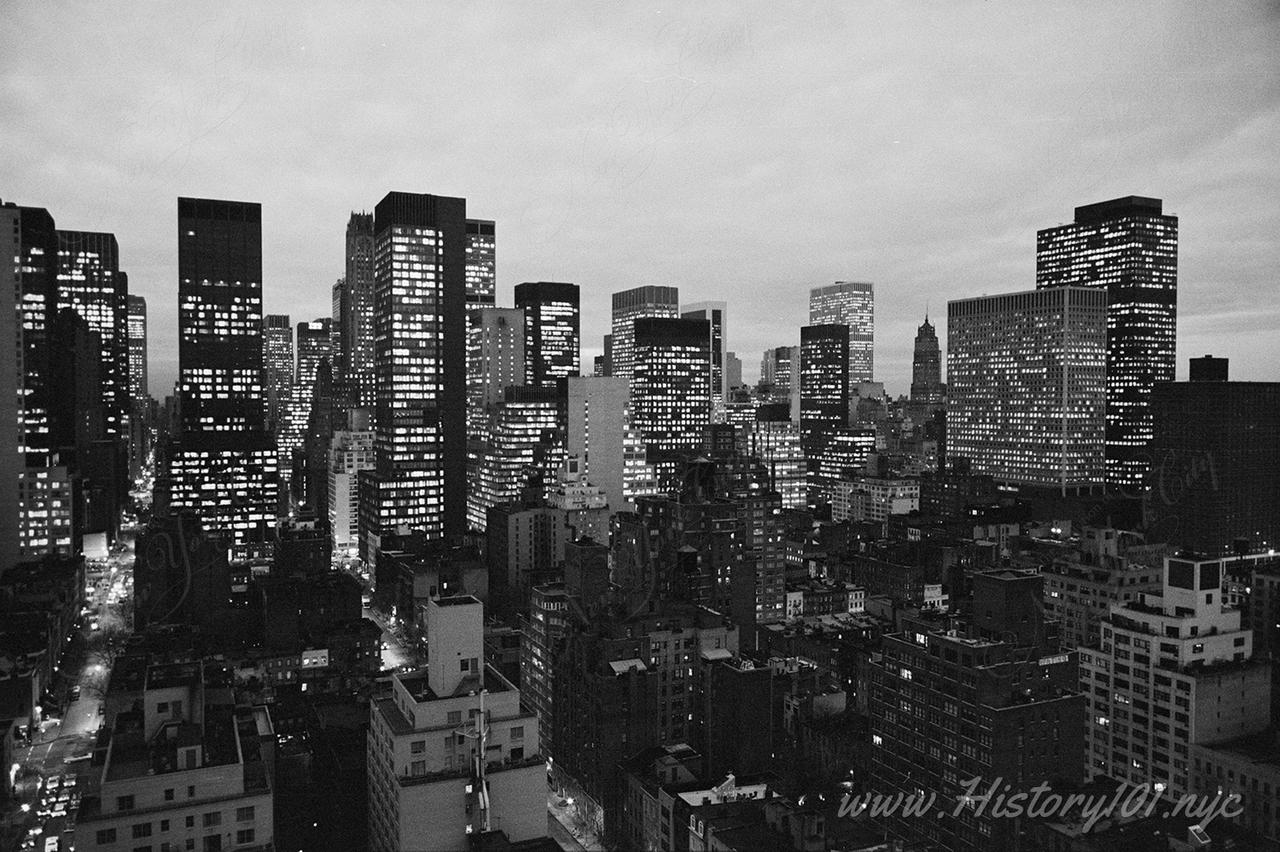 Photograph of New York City's Skyline after sunset.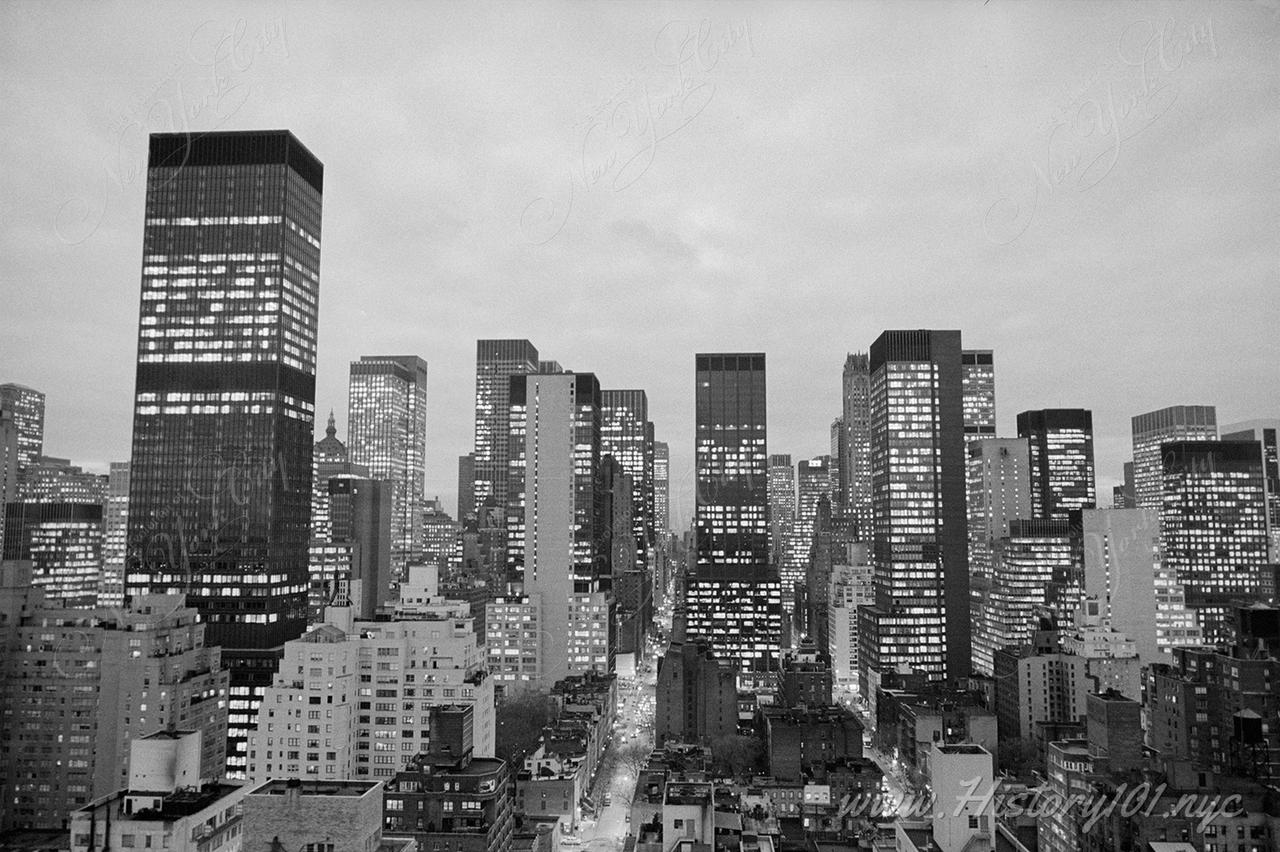 Photograph of New York City's skyscrapers as dusk approaches. Taken on January 10th, 1975.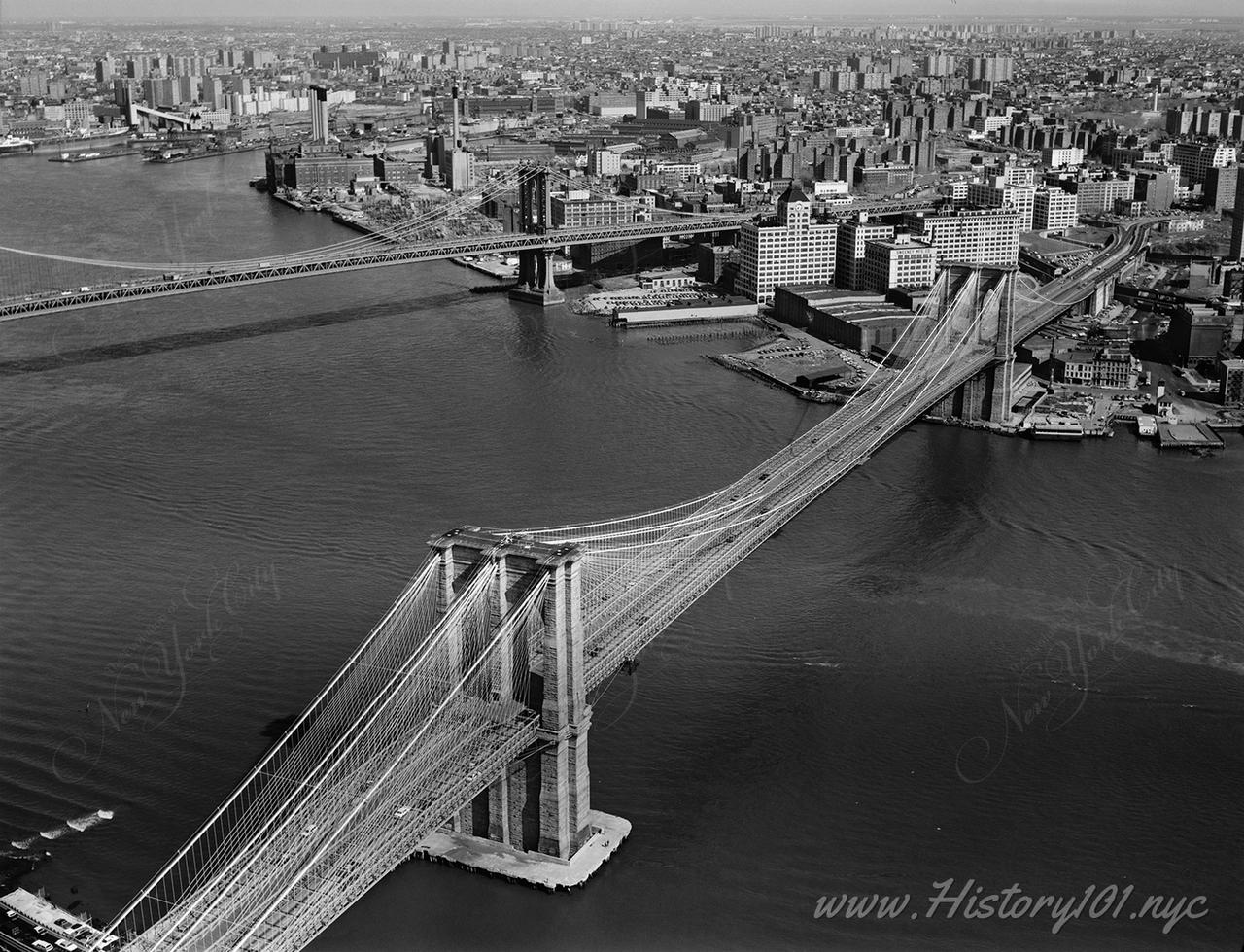 View looking East of the Brooklyn Bridge, spanning the East River between Park Row, Manhattan and Sands Street, Brooklyn.
The early 1980s marks a drastic transition as the City enjoys another decade of prosperity while the exodus of middle class residents to suburban areas has radically altered the... Continue Reading
View All6Images
---