Photograph of trucks and wagons parked on Pier 21 at the Brooklyn Bridge on the Manhattan side.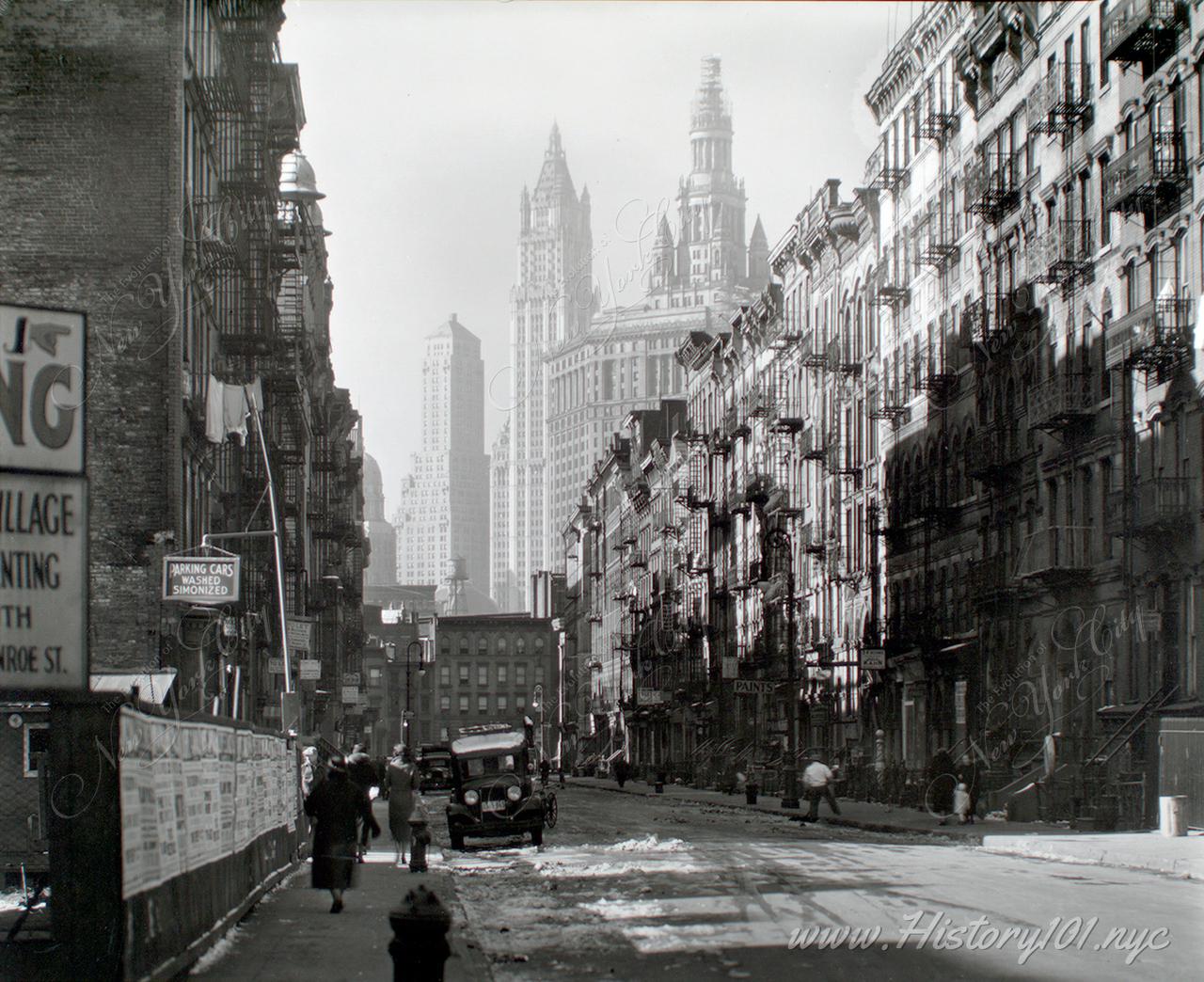 A street level view of Henry Street and Manhattan's growing skyline. City Hall and the Woolworth Building are visible in the distance.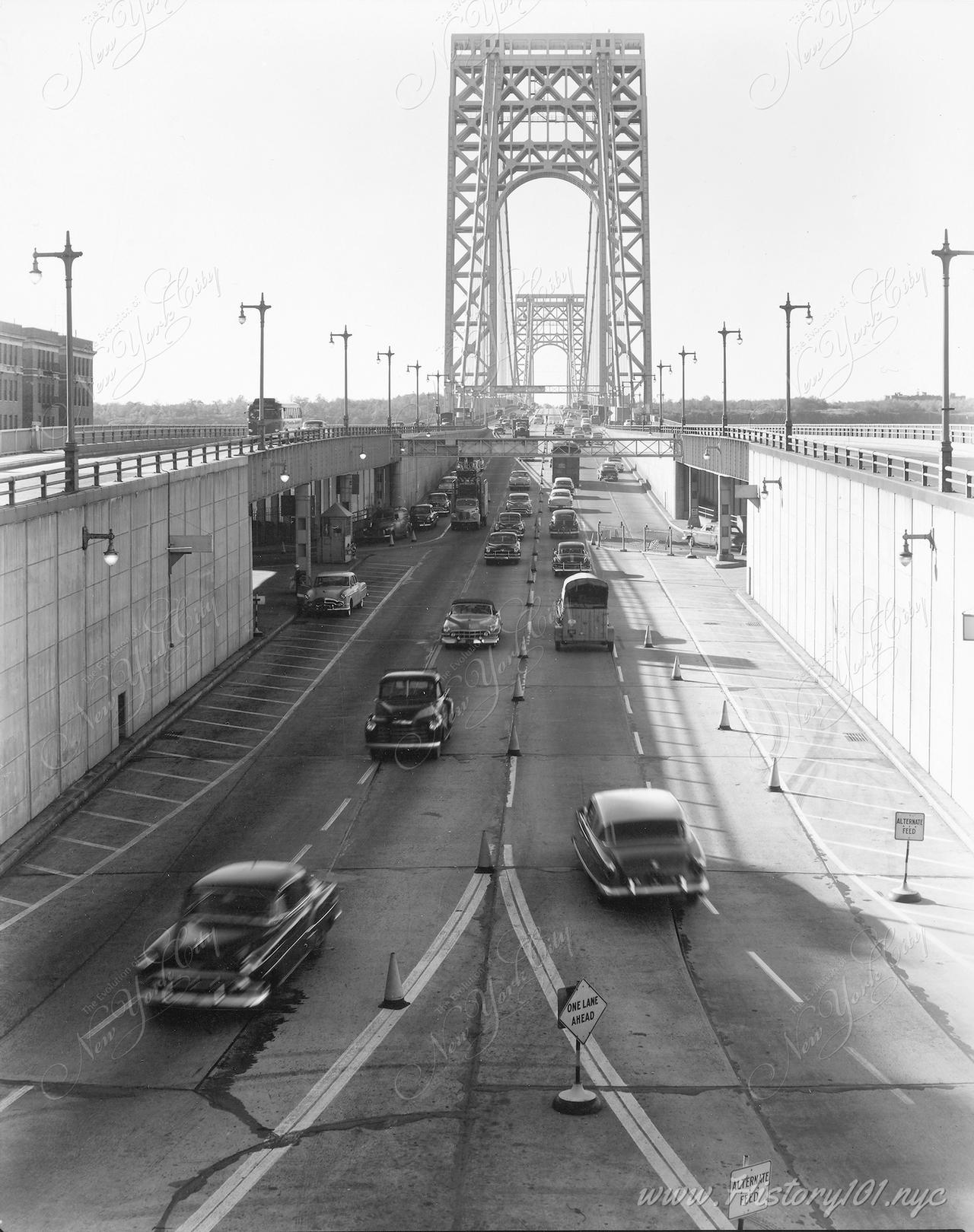 Photograph shows inbound and outbound traffic at the Manhattan side entrance of the George Washington Bridge, which was built in 1927.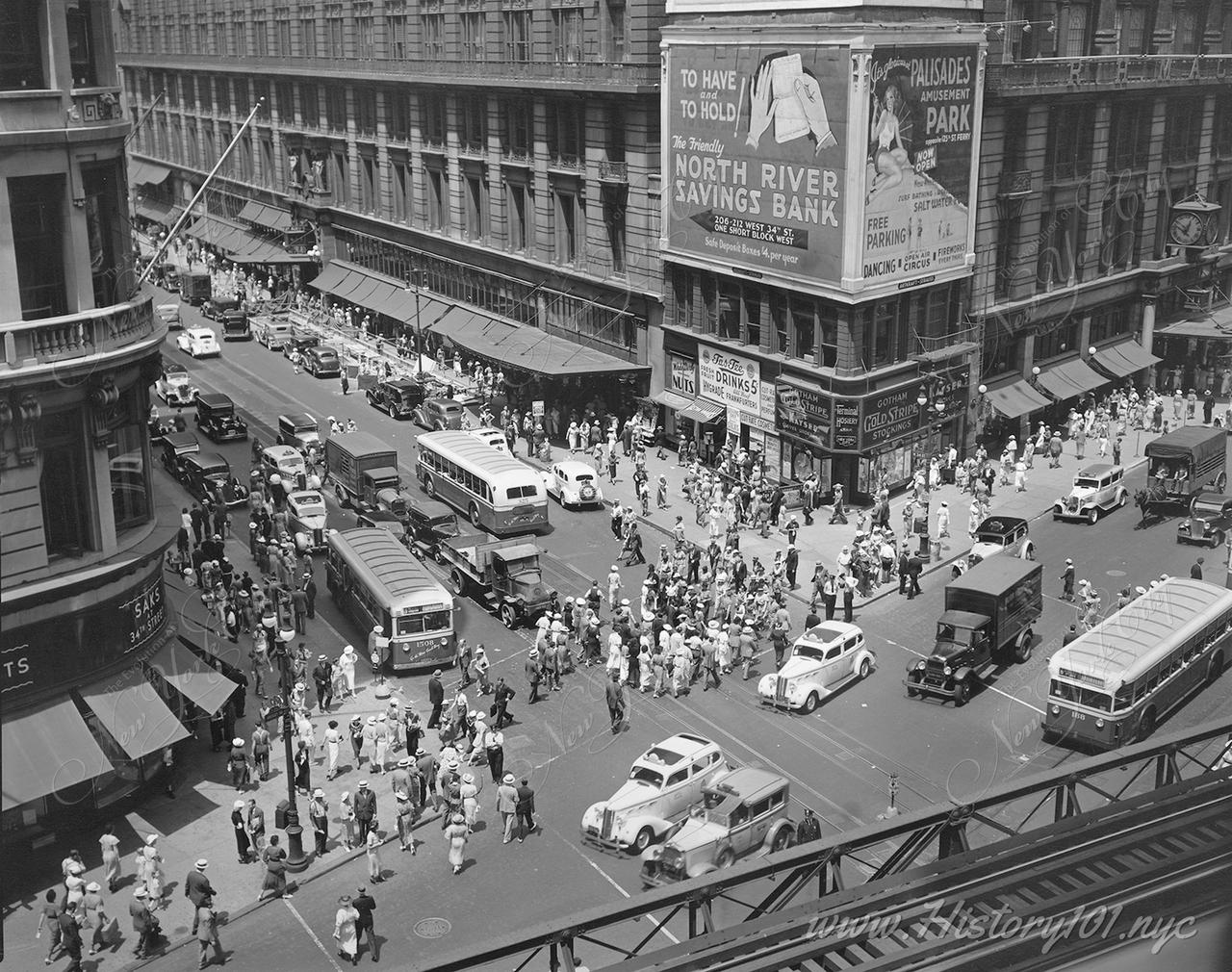 An overhead view of Herald Square the corner of 34th Street and Broadway showing cars, pedestrians and elevated railroad tracks in the foreground.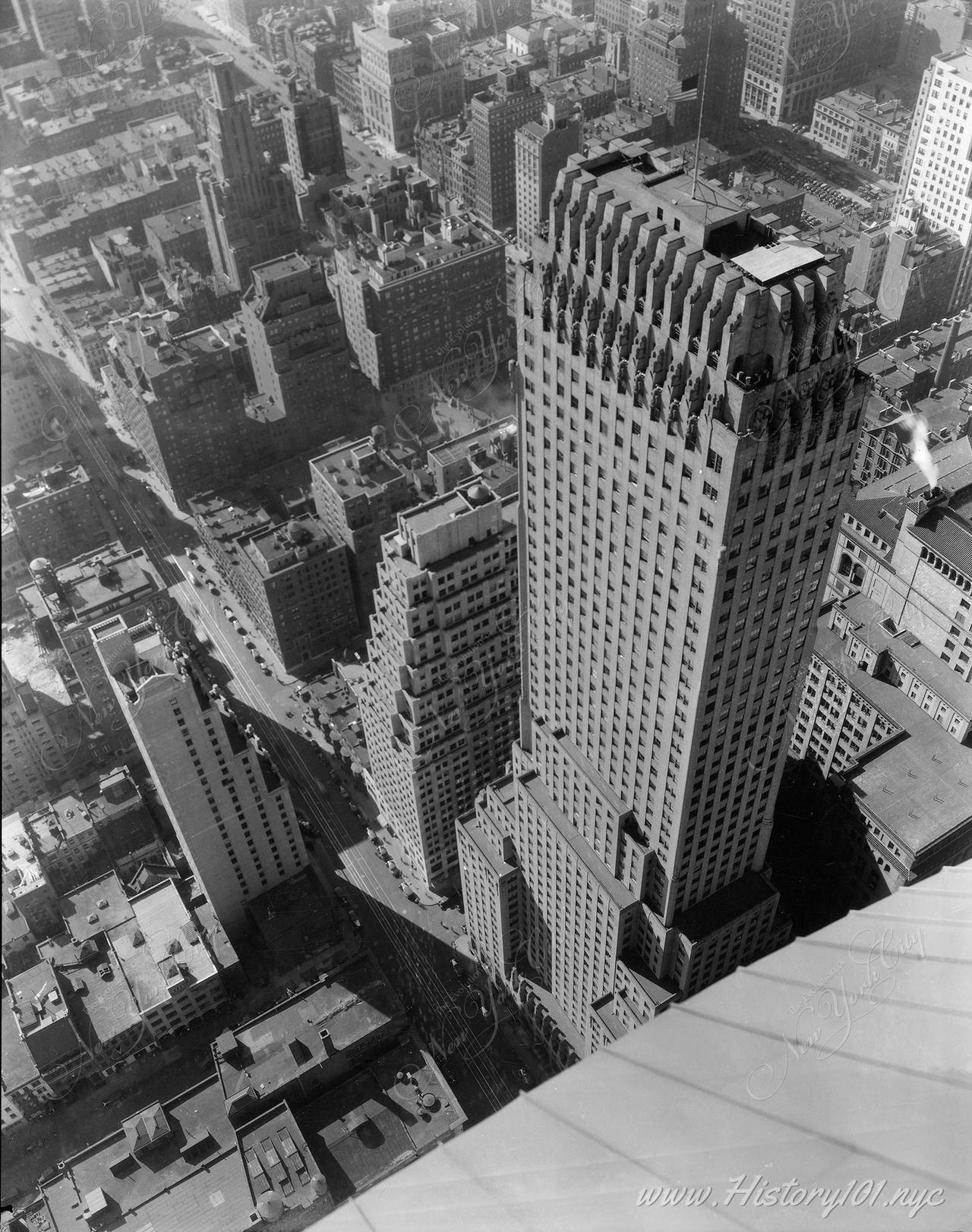 Photograph of the Chanin Building and midtown Manhattan from a bird's eye perspective, taken from the Chrysler Building.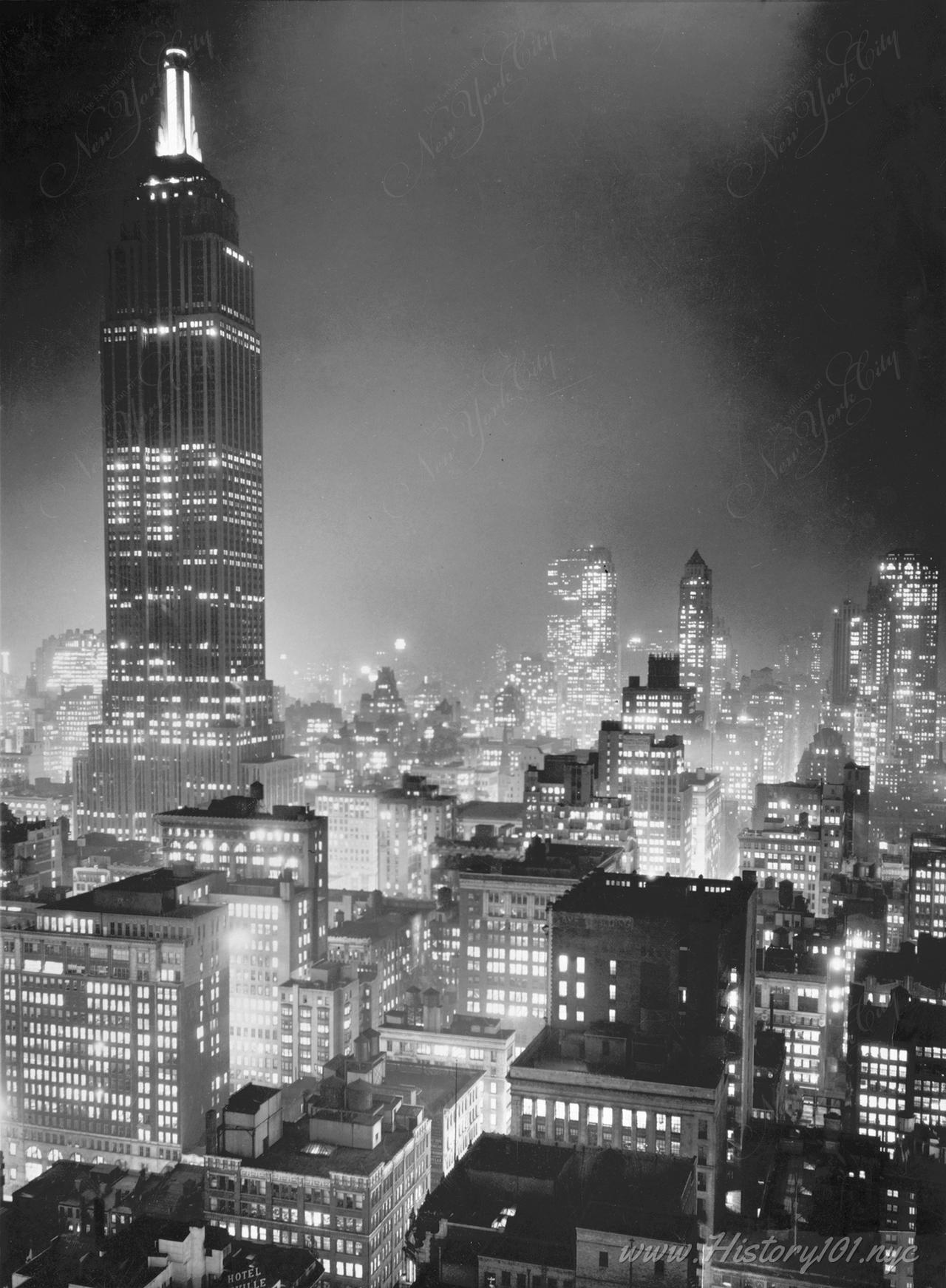 Photograph of the Empire State Building and surrounding skyscrapers illuminated at night.
The 1940s would mark a turning point in how society shares information thanks to widespread adoption of television. The first two TV stations in the city, WNBT (now WNBC) and WC... Continue Reading
View All6Images
---