History of NYC - 1890s
The 1890s were a pivotal point in NYC history. Washington Square Arch, Carnegie Hall are built and the New York Public Library established while the U.S. Immigrant Inspection Station begins operating on Ellis Island. The City of Greater New York created, consolidating the existing City of New York with the eastern Bronx, Brooklyn, most of Queens County, and Staten Island.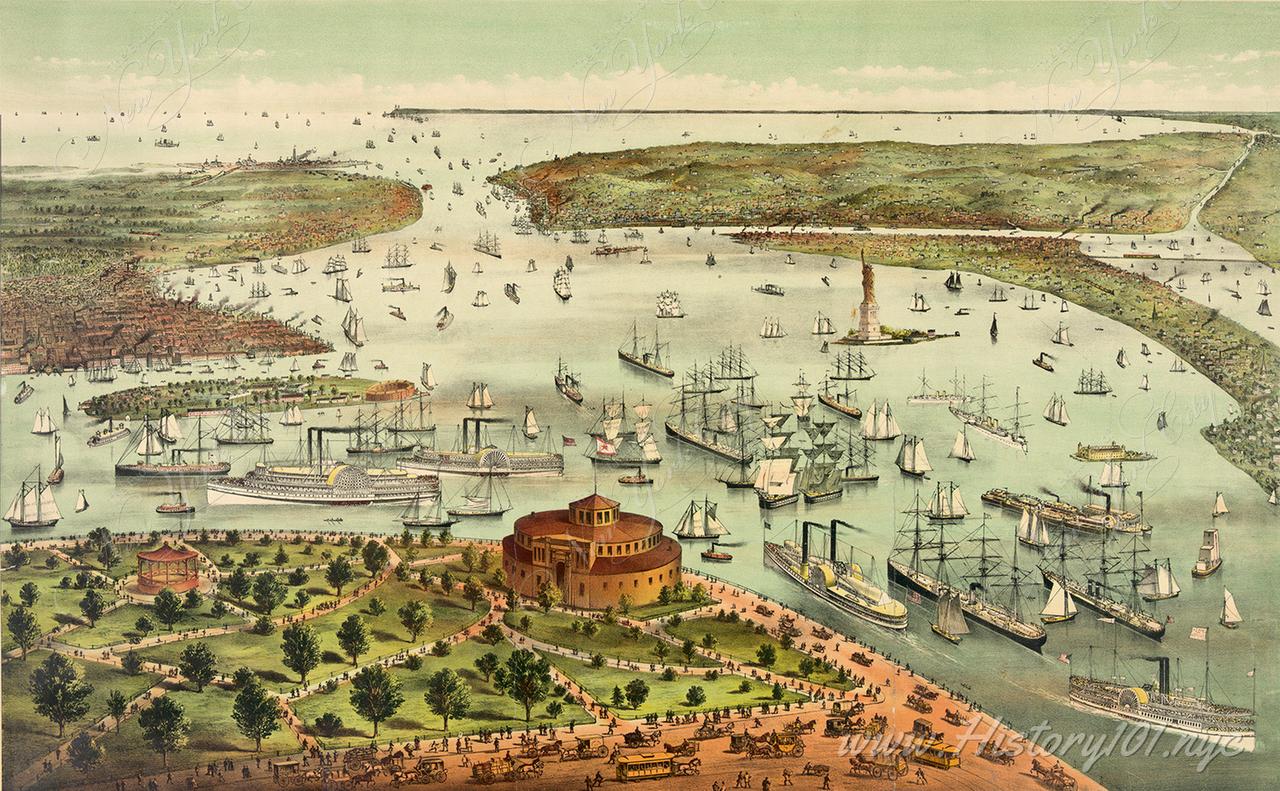 The Port of New York - a bird's eye view from the Battery, looking south.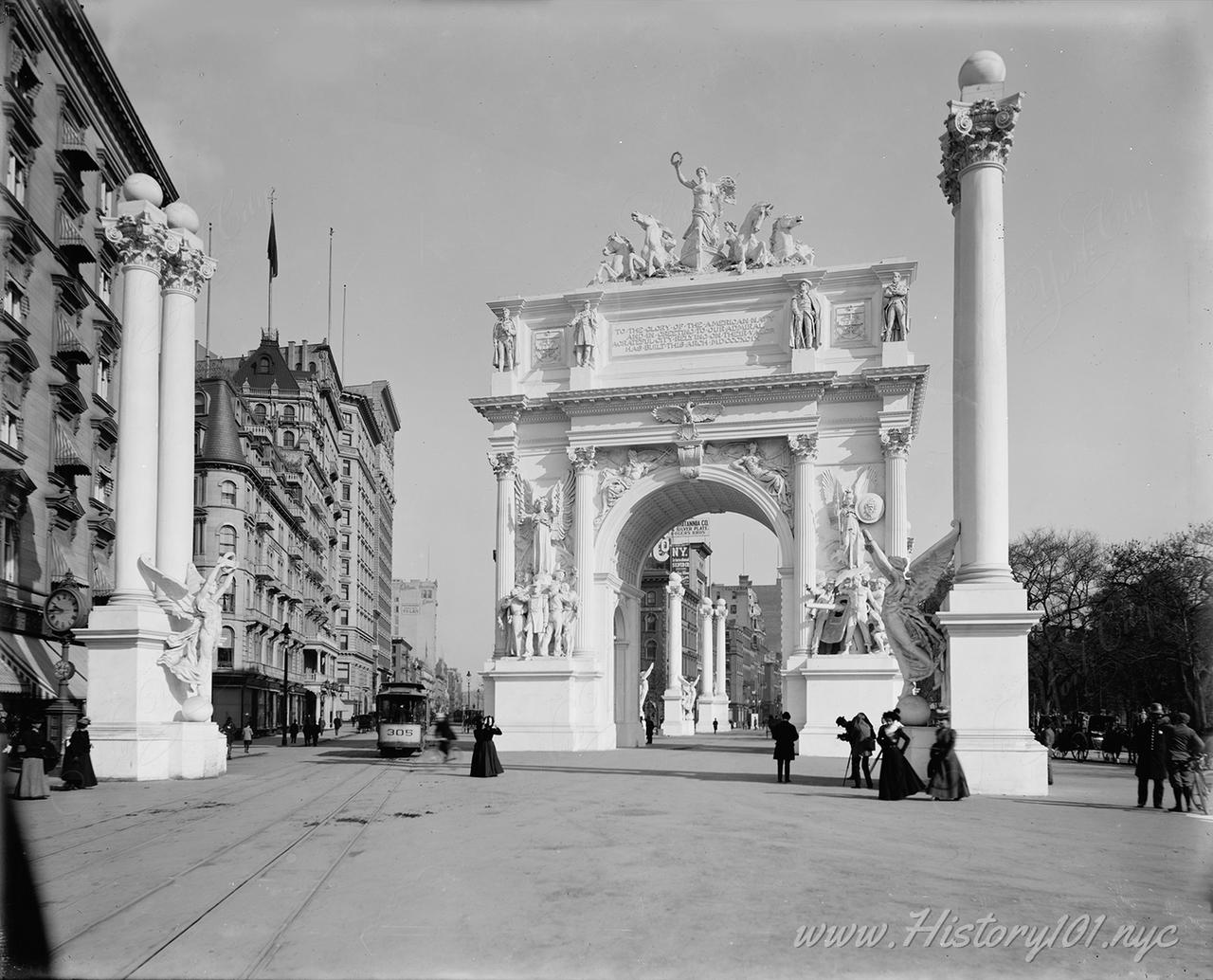 The Dewey Arch was a triumphal arch that stood from 1899 to 1900 at Madison Square in Manhattan. It was erected for a parade in honor of Admiral George Dewey.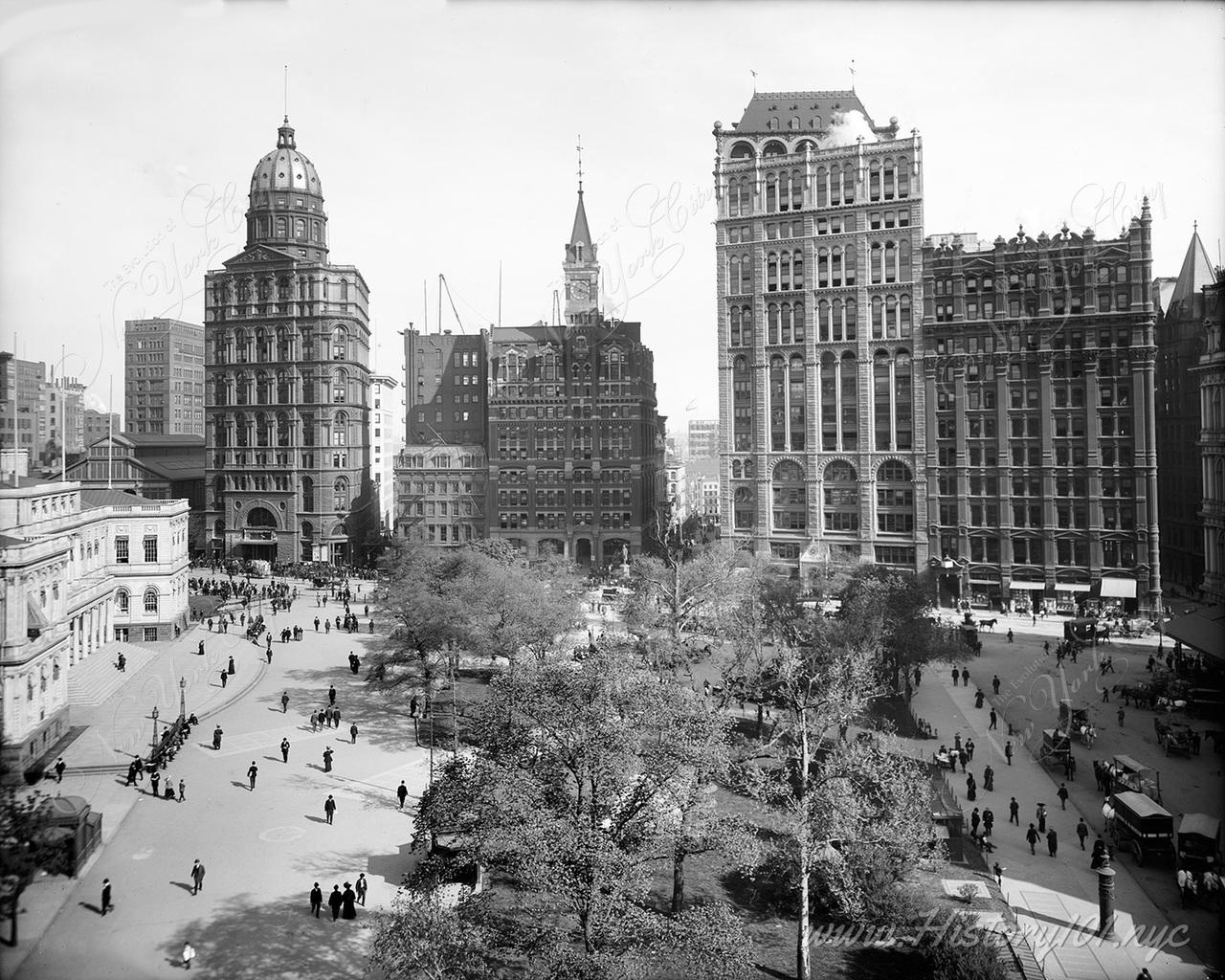 An aerial photograph of Park Row, also known as Newspaper Row as it became the epicenter of 19th century news.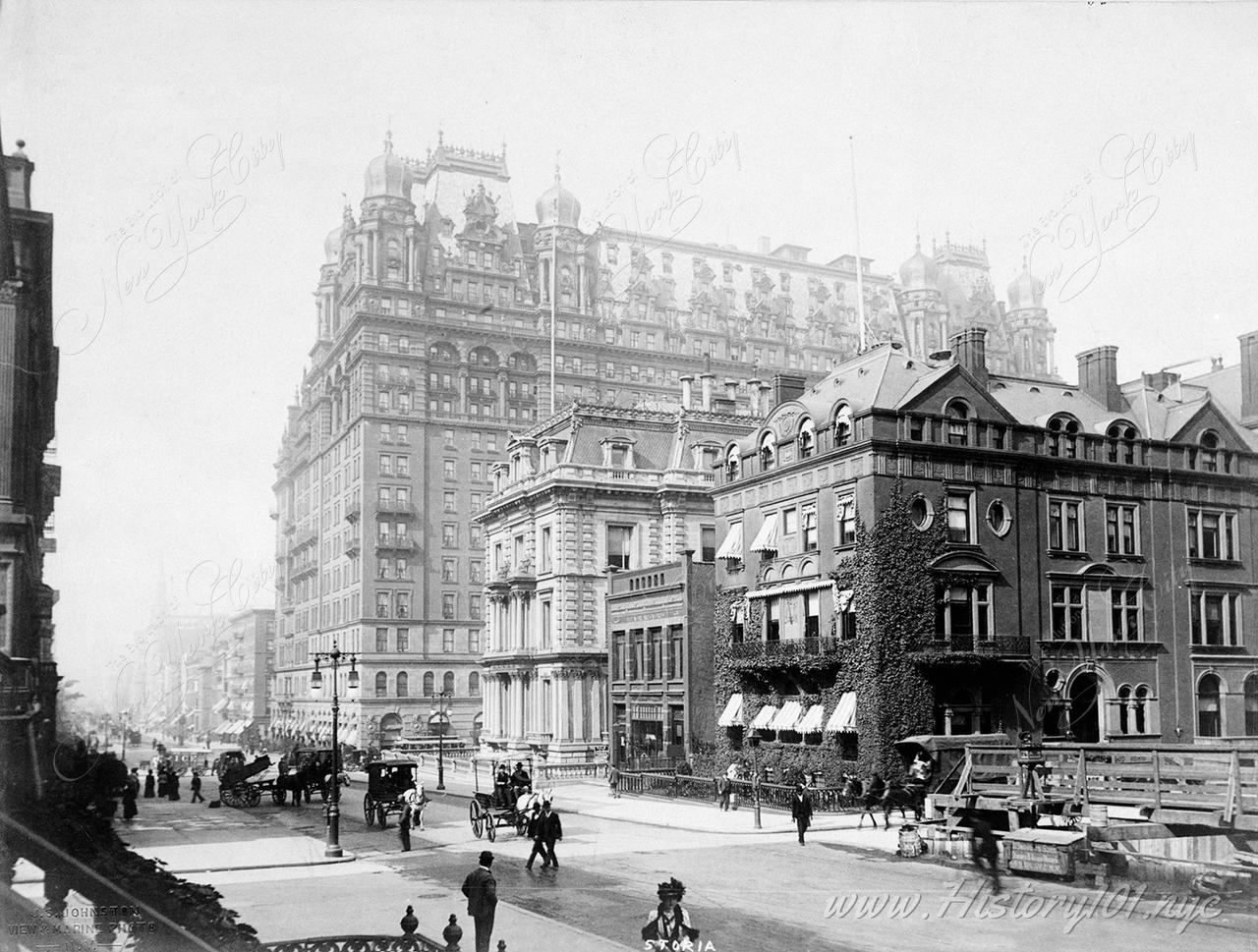 Photograph of the Waldorf-Astoria built in 1893 on 5th Avenue, south from 35th Street.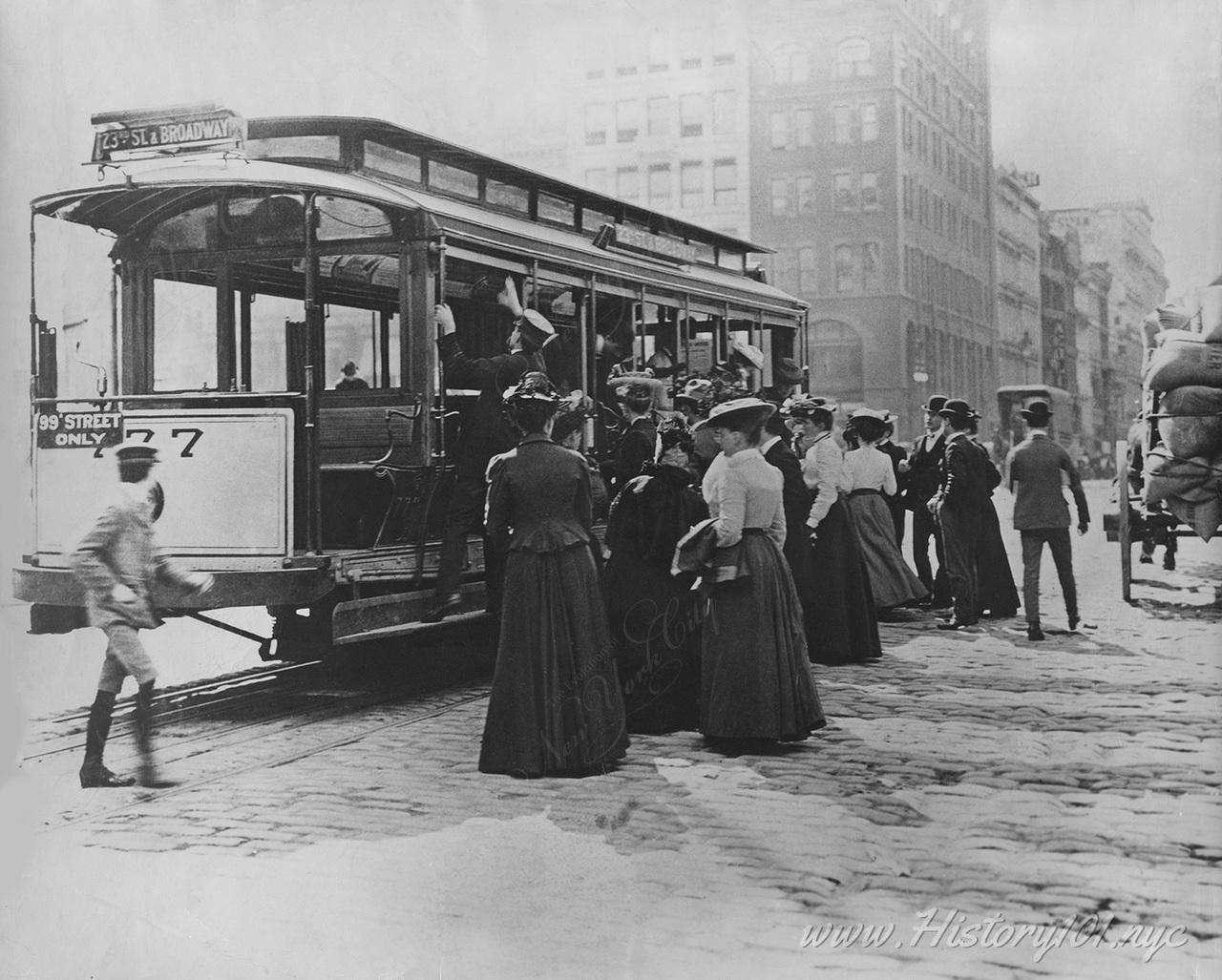 Photograph of commuters waiting to board a New York City streetcar, headed towards 23rd Street and Broadway.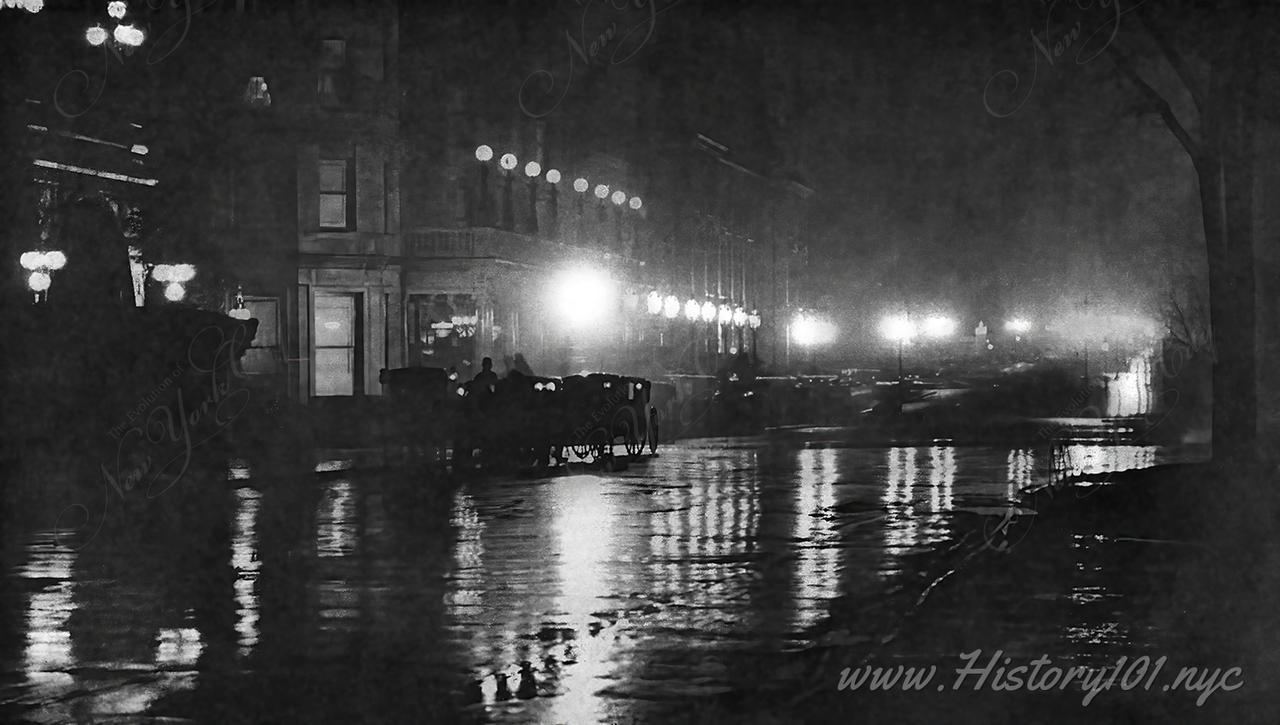 Photograph of a rain soaked street, illuminated by streetlamps which are reflected on the ground.
At the turn of the Twentieth Century, NYC was growing by leaps and bounds. The city would see many landmarks constructed during this era, including the Williamsburg Bridge, the ... Continue Reading
View All42Images