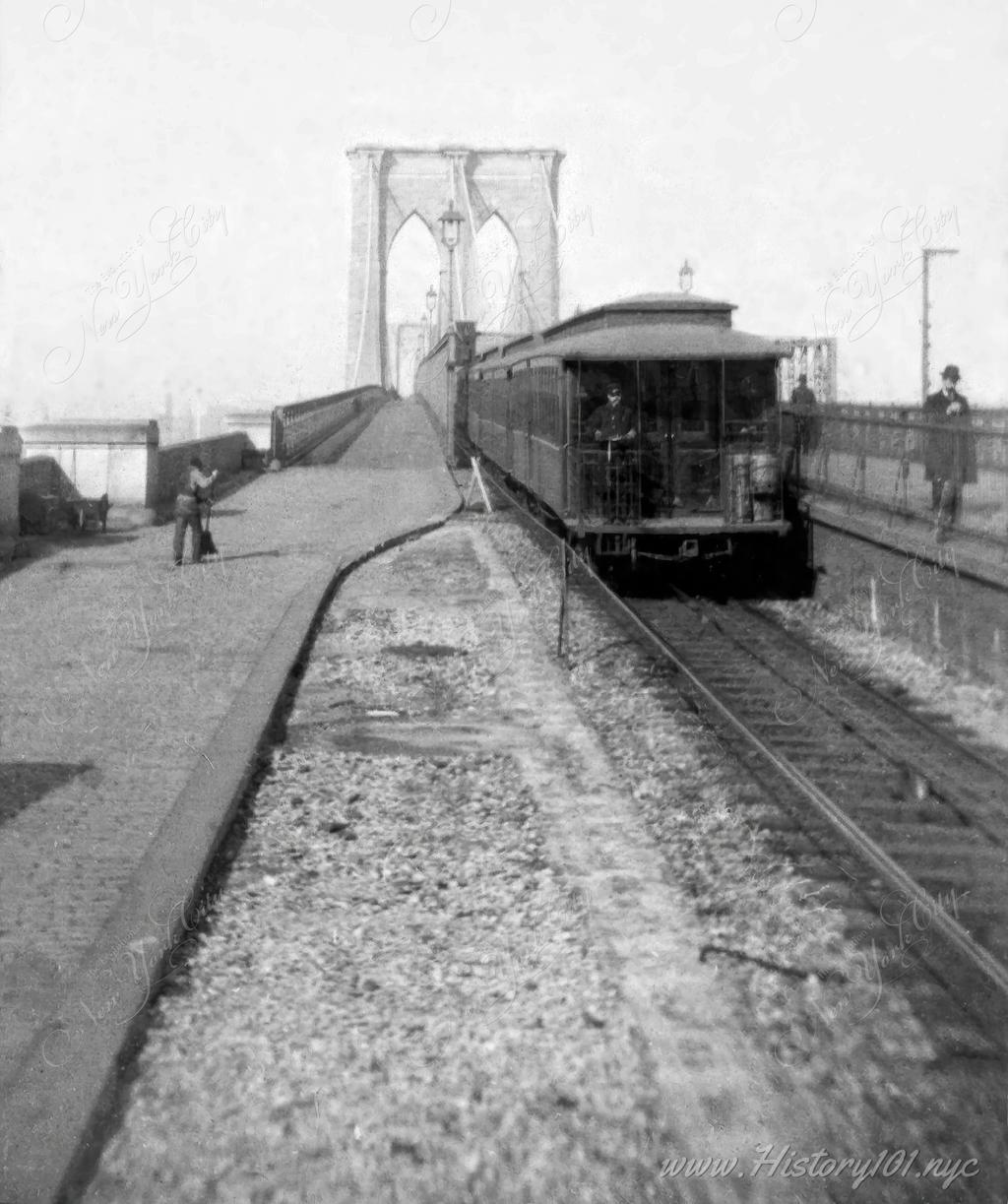 Photograph of a the trolley tracks on the Brooklyn Bridge. A city worker is seen cleaning the platform on the left while commuters are seen walking on the right.
From 1898 to 1950, various companies operated local trolley lines over the Brooklyn Bridge, taking passengers from many points in Brooklyn and Queens, New York City, United States to the Park Row terminal in Lower Manhattan. These lines entered the bridge roadway from Fulton Street or Sands Street in Downtown Brooklyn, some of them using elevated trackage at the Sands Street elevated railway station.
Image Credit: Robert N. Dennis. Reprinted with permission.
Restoration Credit: This image has been digitally repaired by Fine Print Design Studio.