History of NYC - 1925 to 1930
From 1925 onward, the City would experience a massive cultural renaissance. New venues were opening all over the city to accommodate the growing demand for arts and entertainment, including the Museum of Modern Art, the Savoy Ballroom along with the Paramount, Roxy and Ziegfeld Theatres. The Holland Tunnel would also open its entrance for automobiles, which facilitated the growth of suburban communities in New Jersey.
A group of onlookers crowd around the Post Office's Air Mail plane in the middle of Times Square.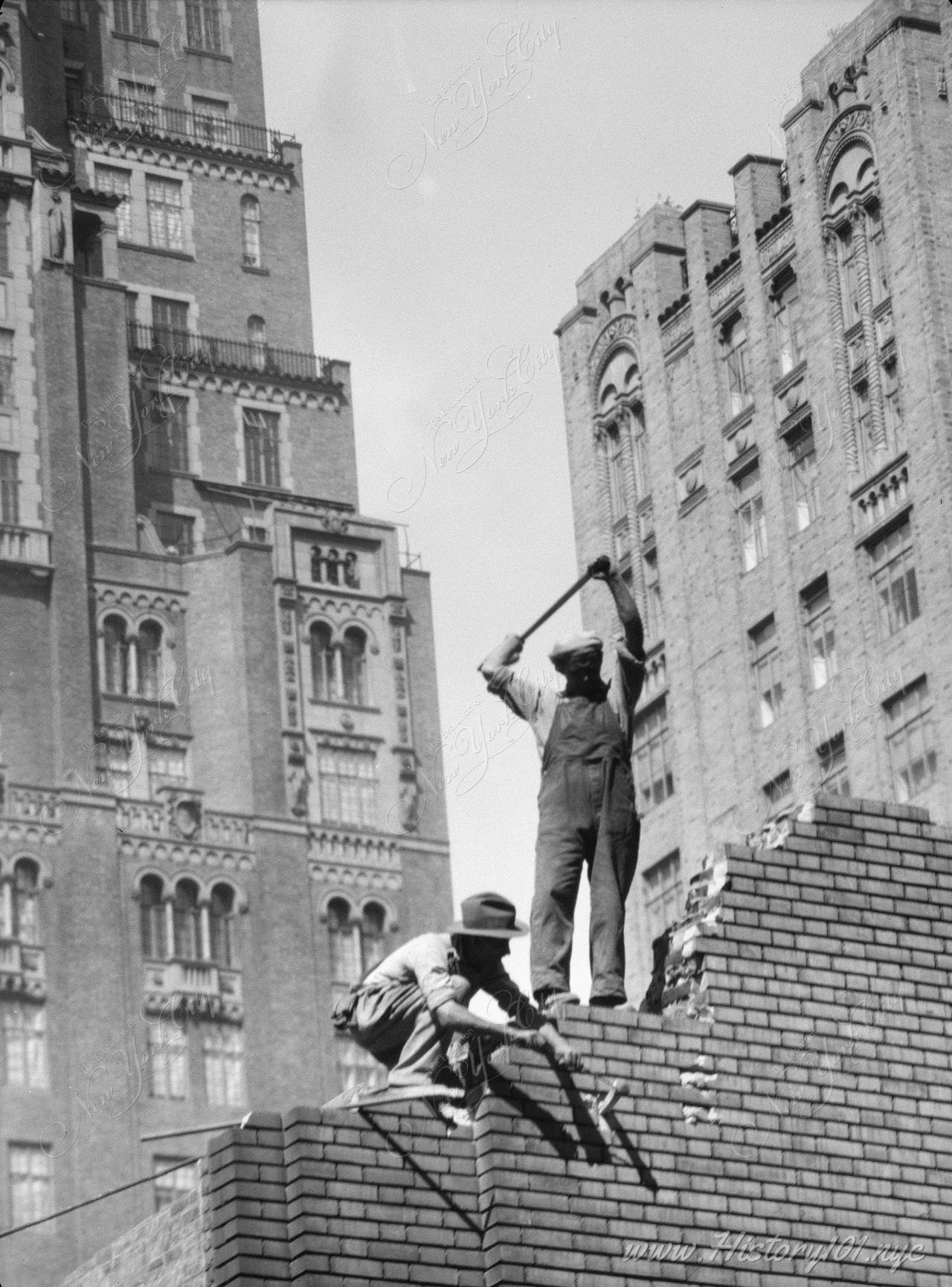 Photograph of a pair of construction workers demolishing a wall.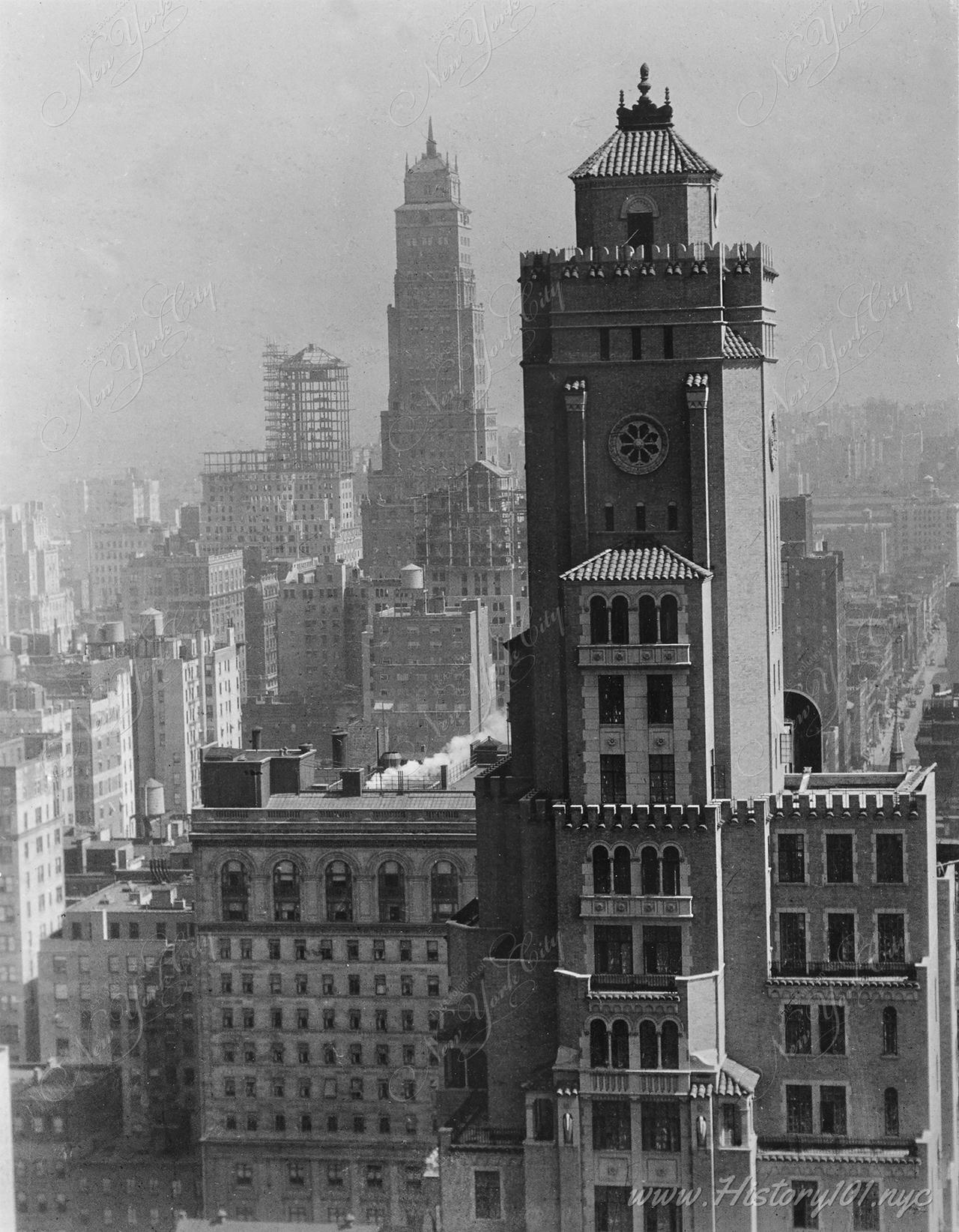 Photograph of The Shelton Hotel, currently known as New York Marriott East Side Hotel.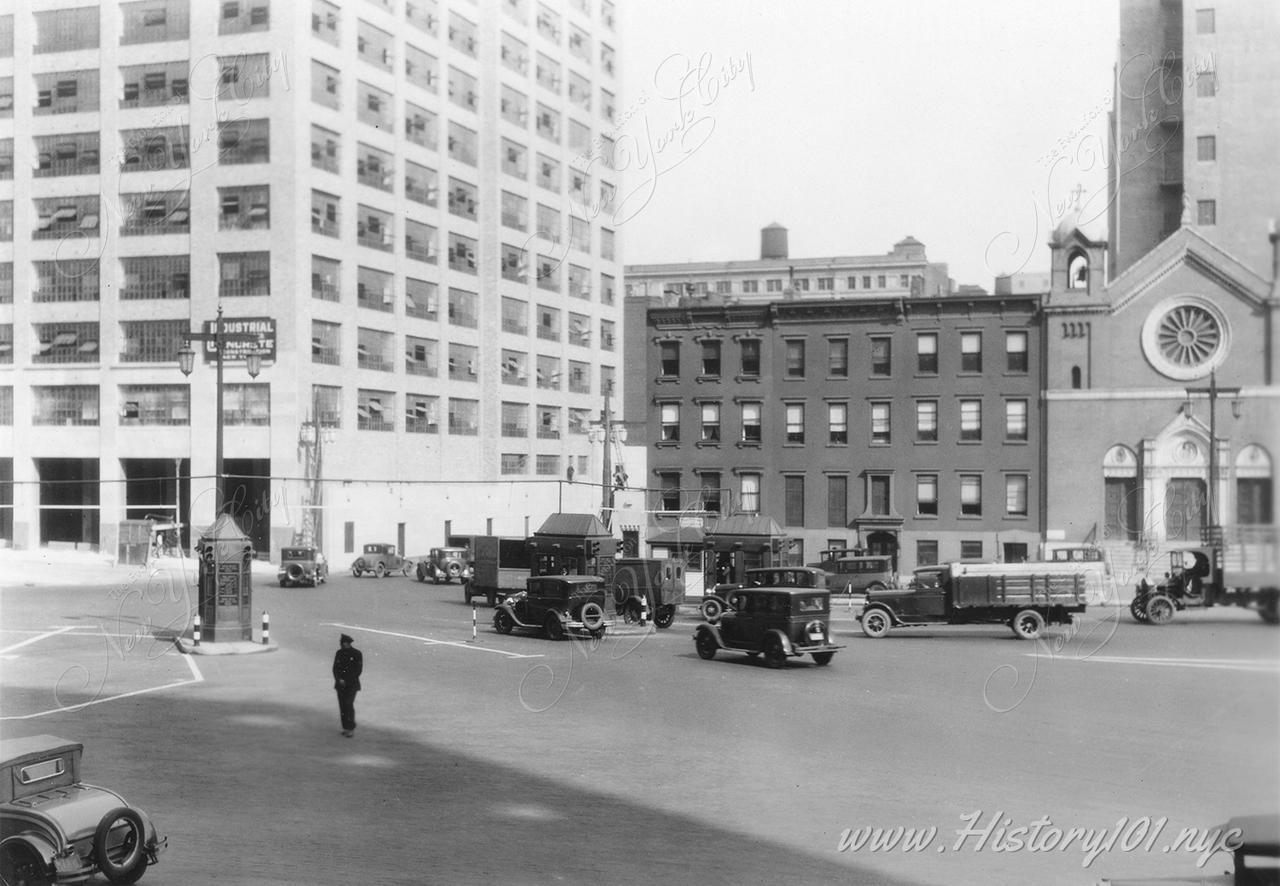 New York City Entrance Plaza To Holland Tunnel which was opened by November 13, 1927.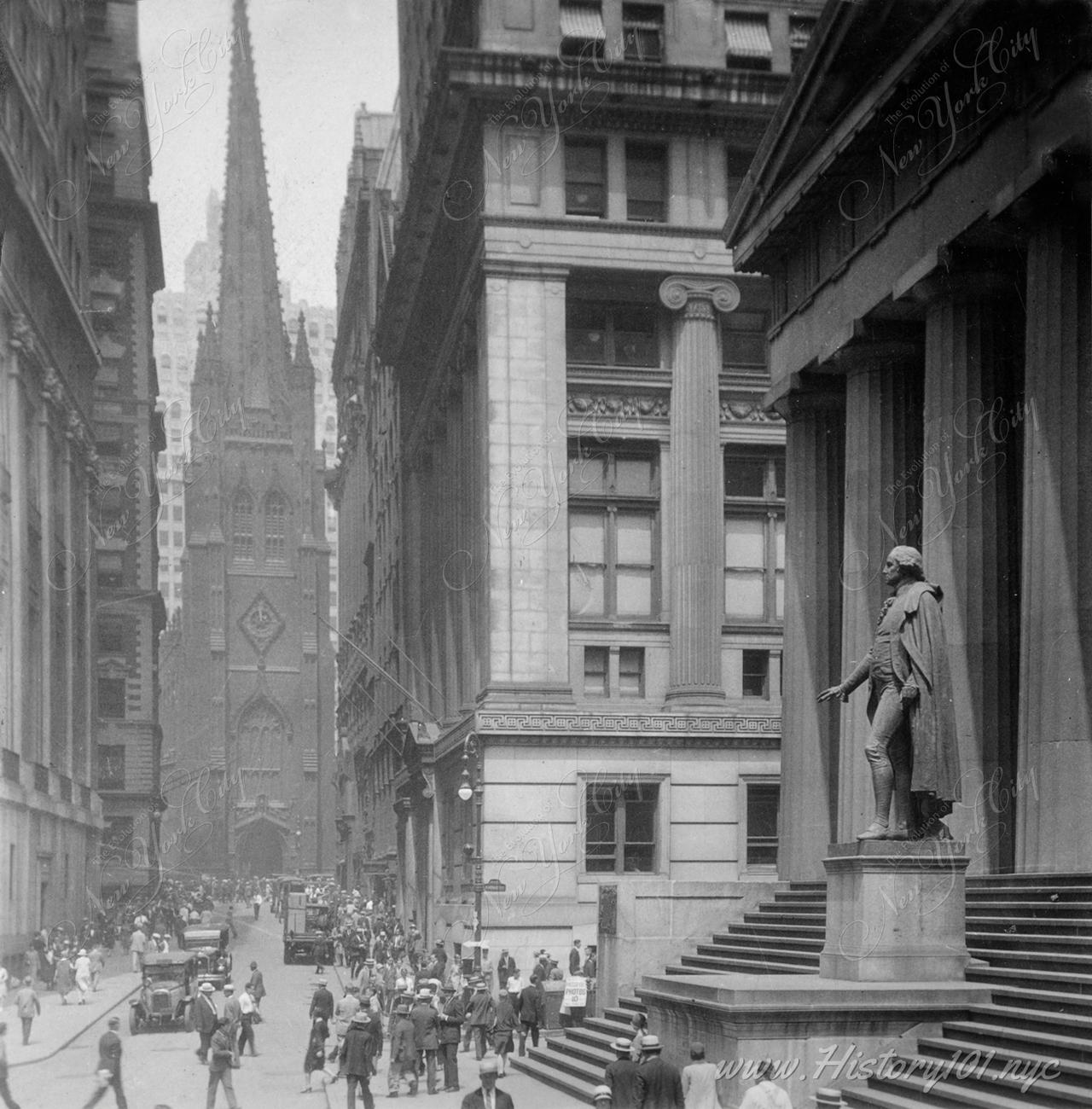 Photograph of pedestrians on Wall Street with Trinity Church in the background.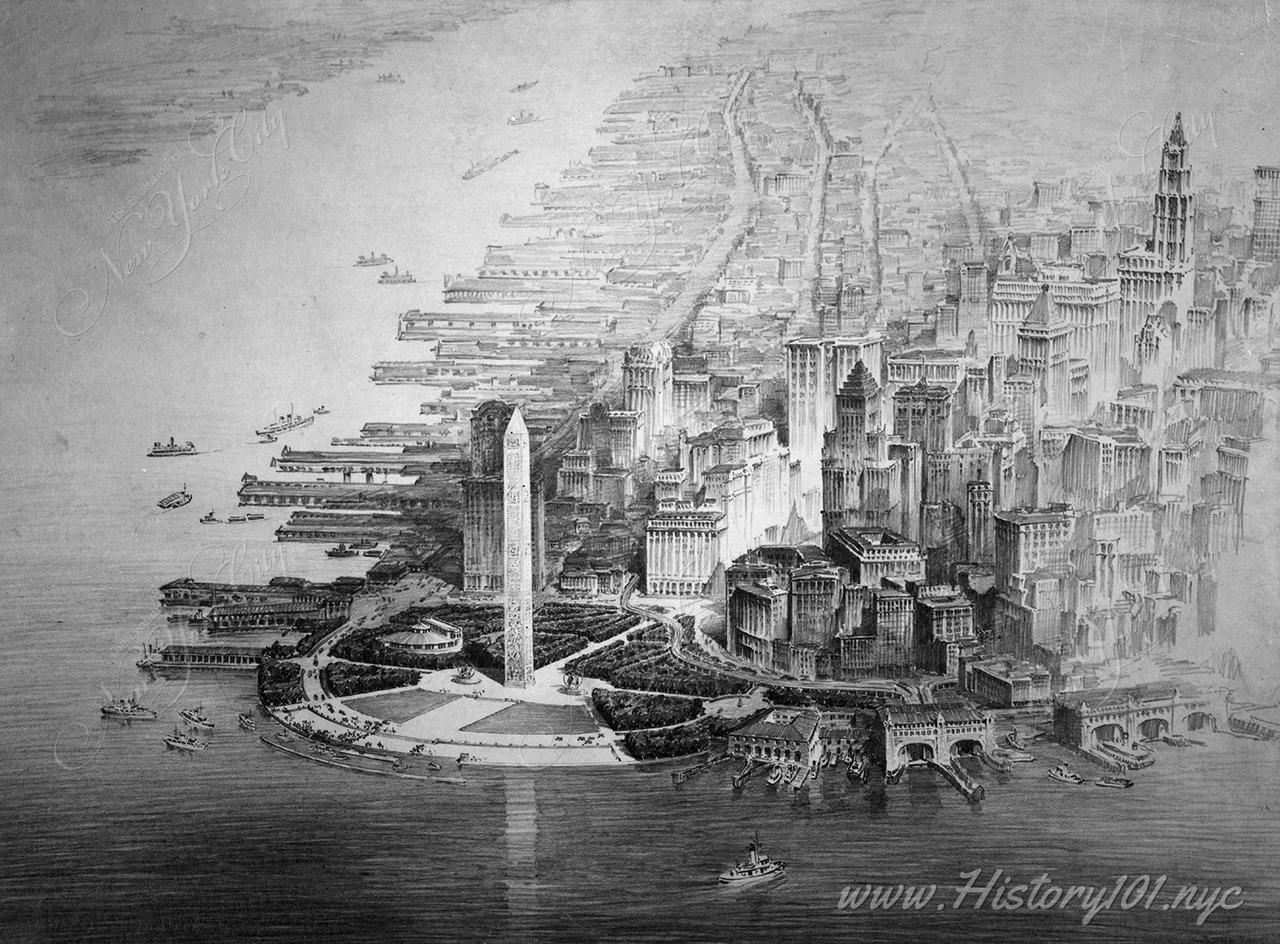 An illustration of a potential design of Battery Park by Eric Gugler. The proposed design featured an obelisk structure and waterfront park.
The 30s would mark a far less jubilant period as the City would come to grips with the grim reality of the Great Depression. With the economy at record lows and unemployment at ... Continue Reading
View All6Images
---