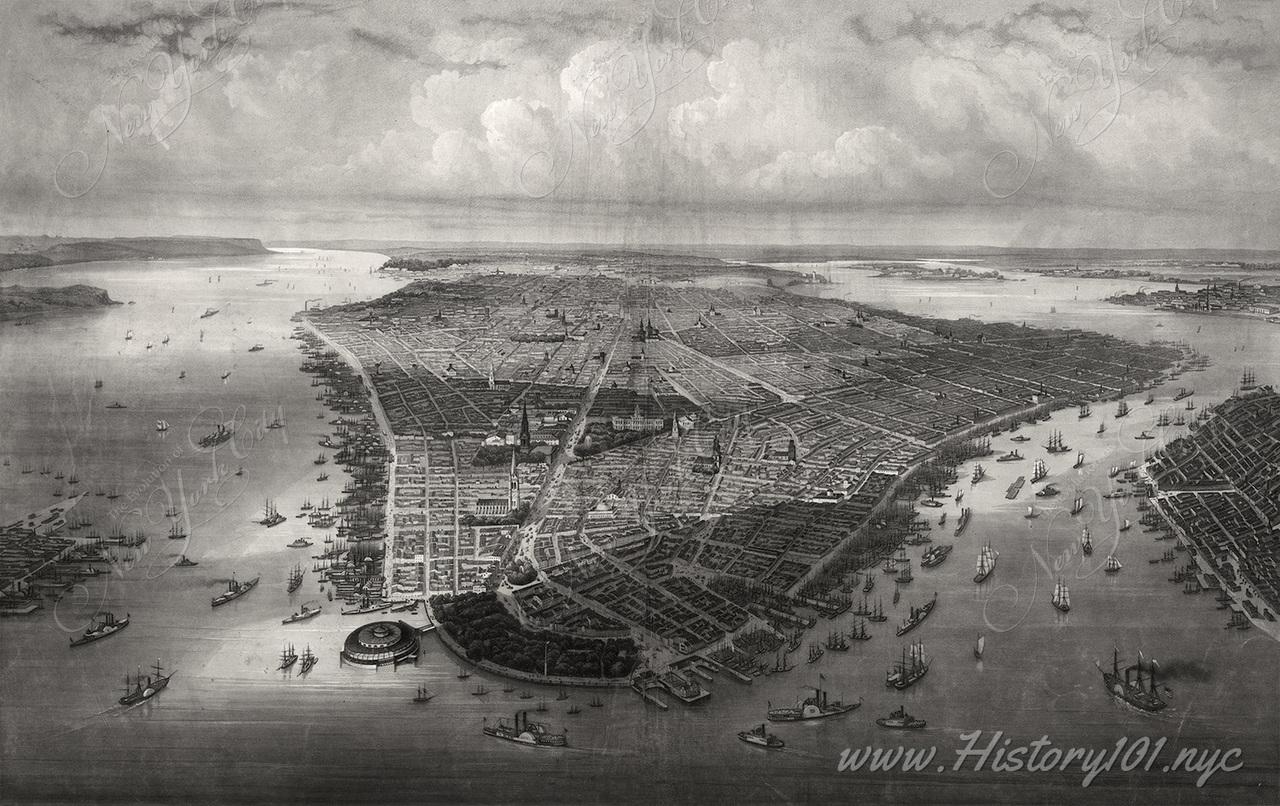 A dramatic aerial perspective above Manhattan, showing the rapid change of the city's skyline and landscape.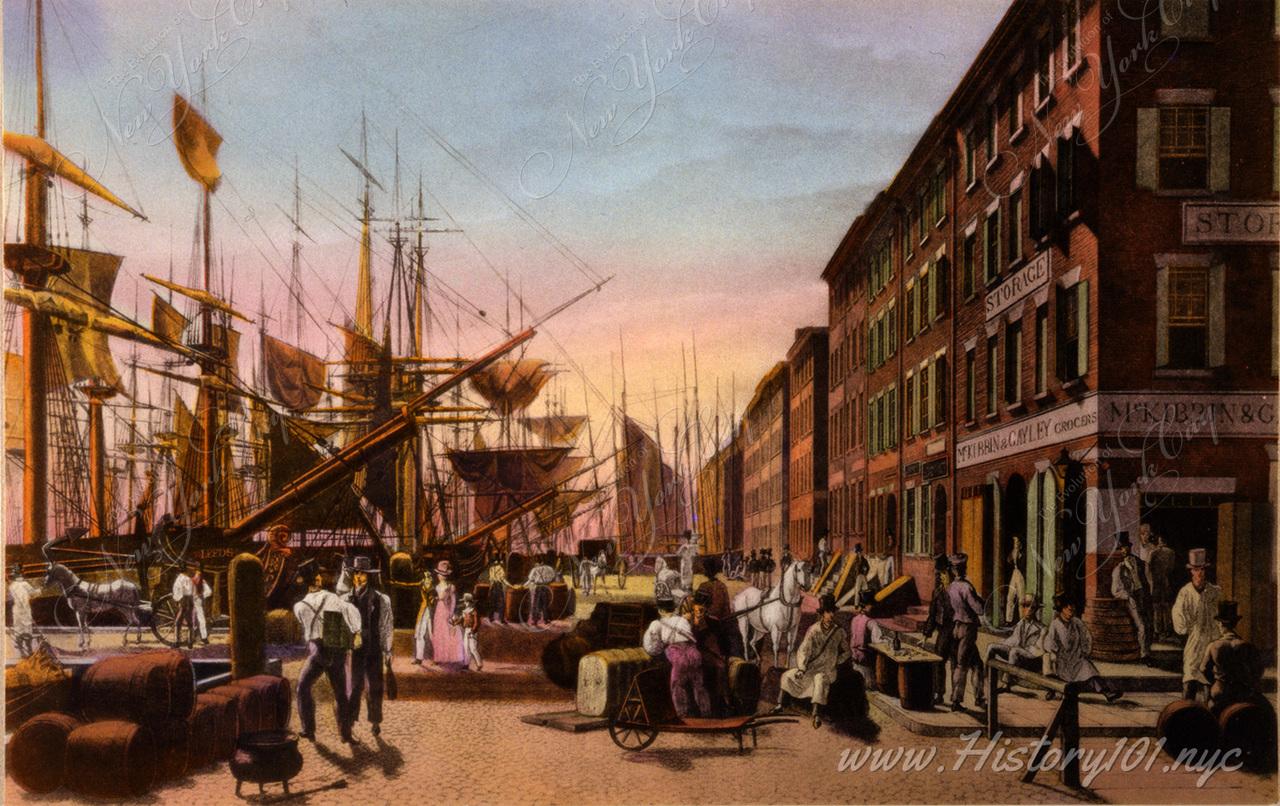 A painting depicting a day of busy trading at the seaport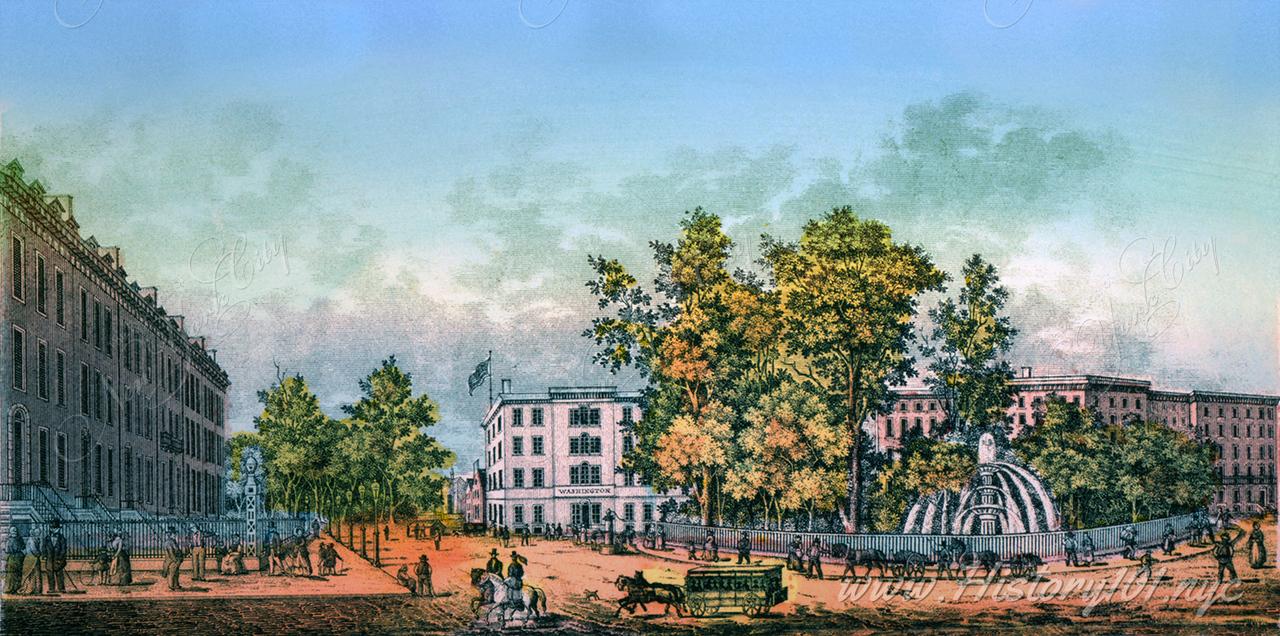 A colorful and fully restored lithograph depicting a small public park near the growing financial sector.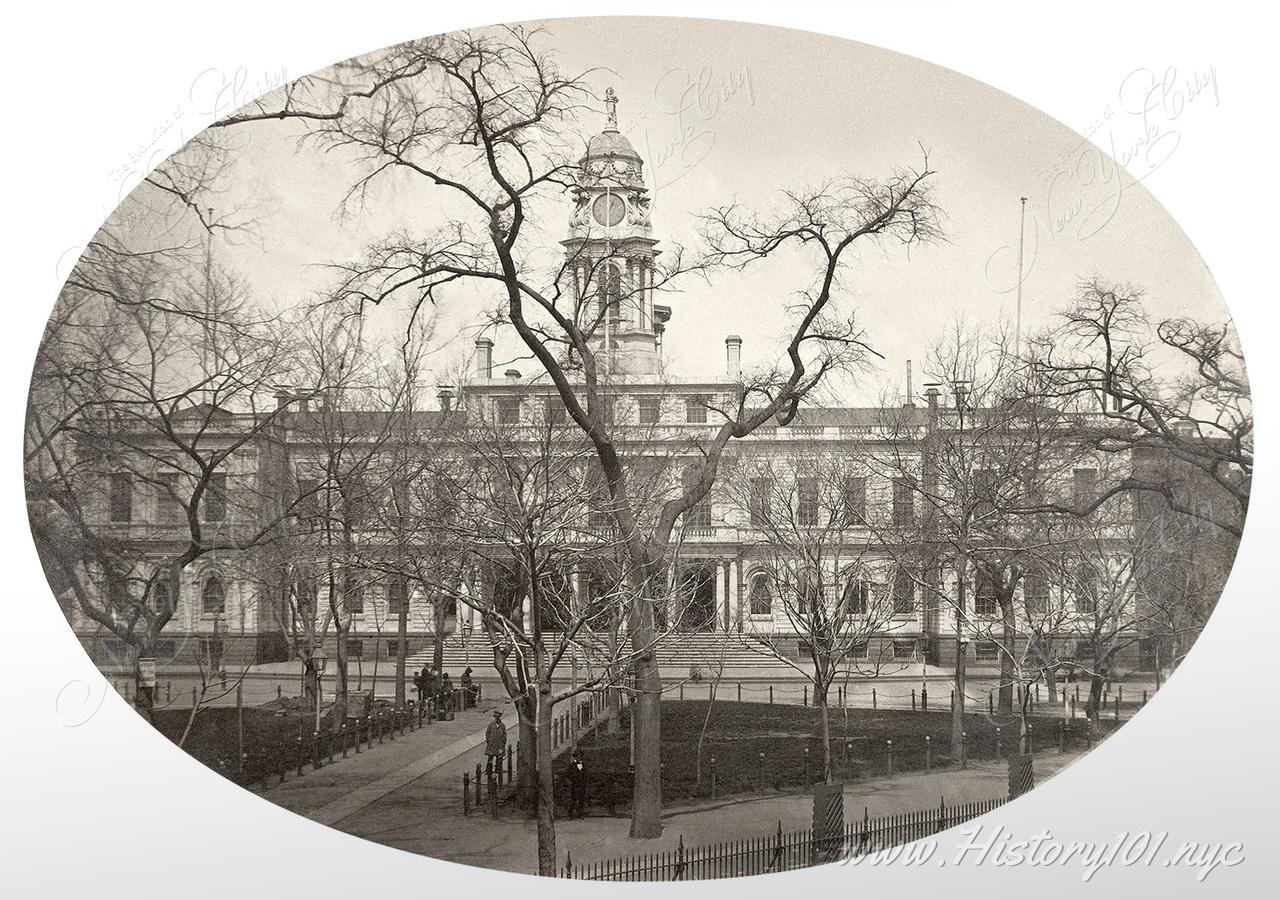 A photograph of Manhattan's City Hall in 1855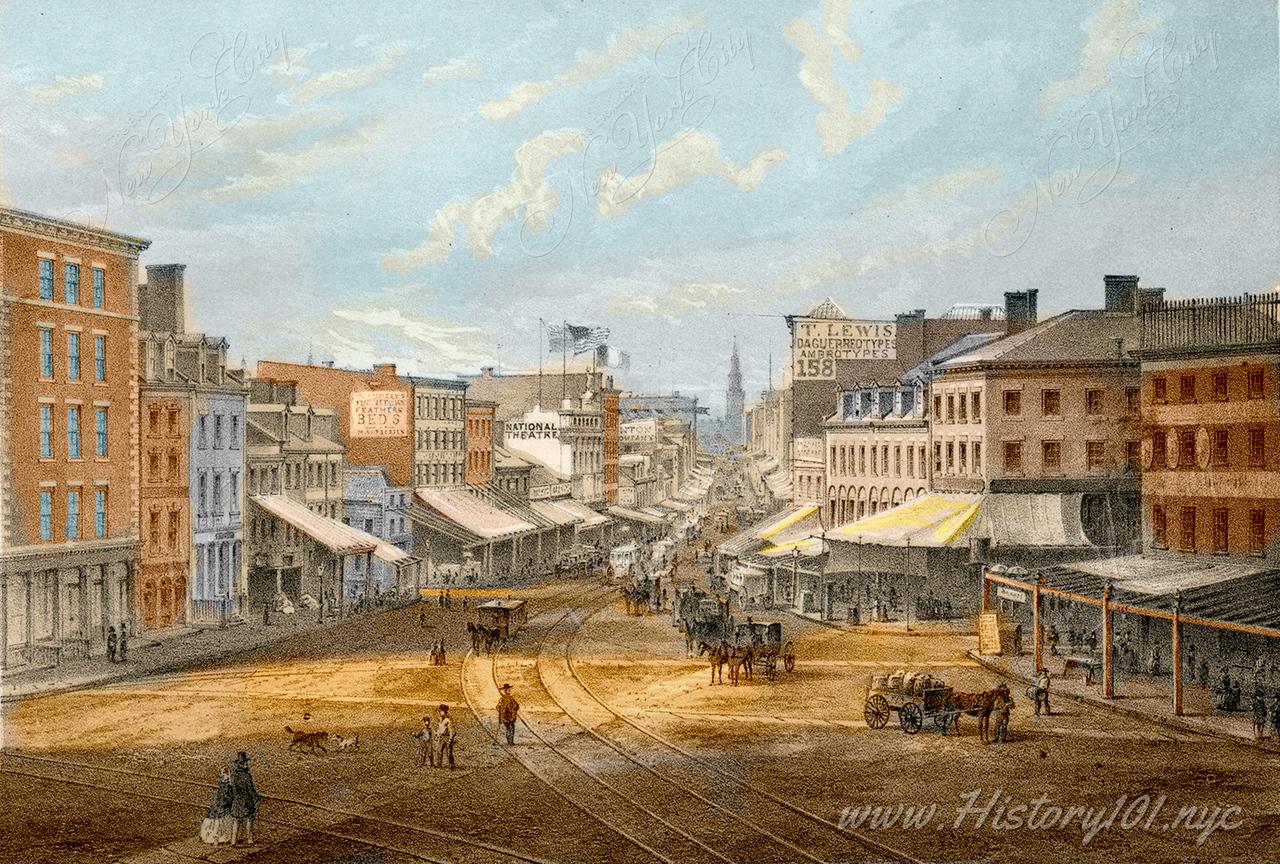 Lithograph of New York City's Chatham Square in 1858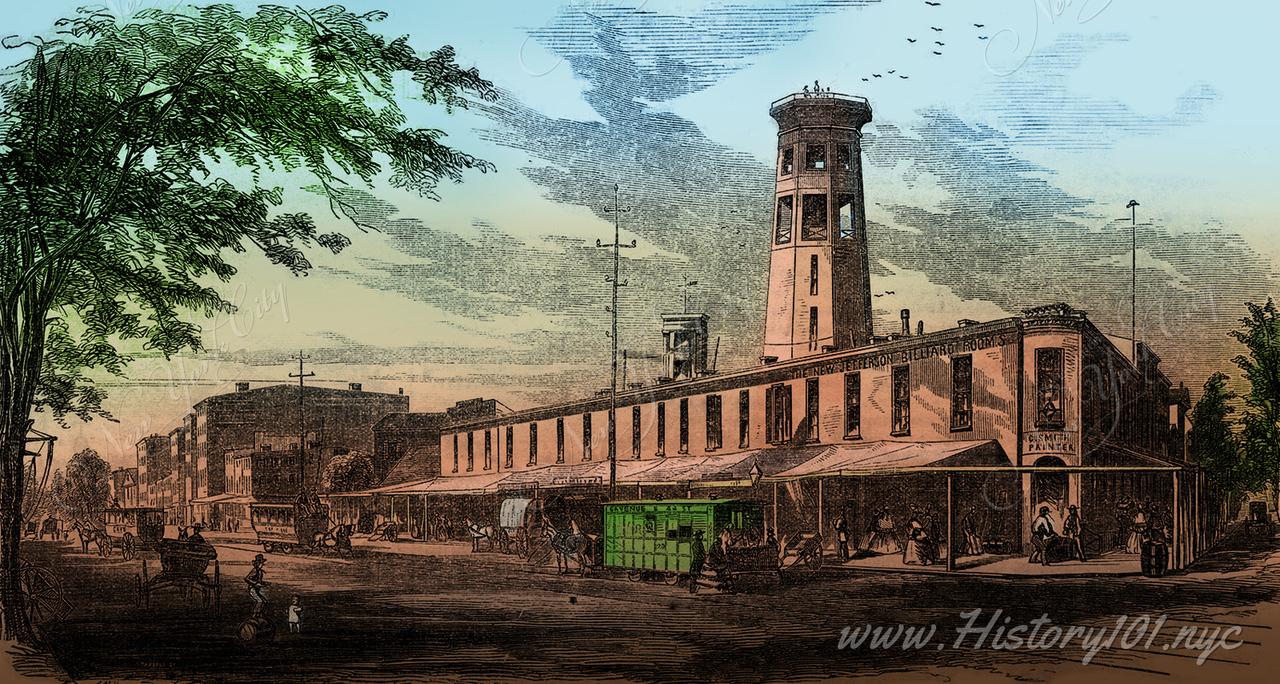 An illustrative engraving of Jefferson Market on 6th Avenue, designed by architects Frederick Clark Withers and Calvert Vaux.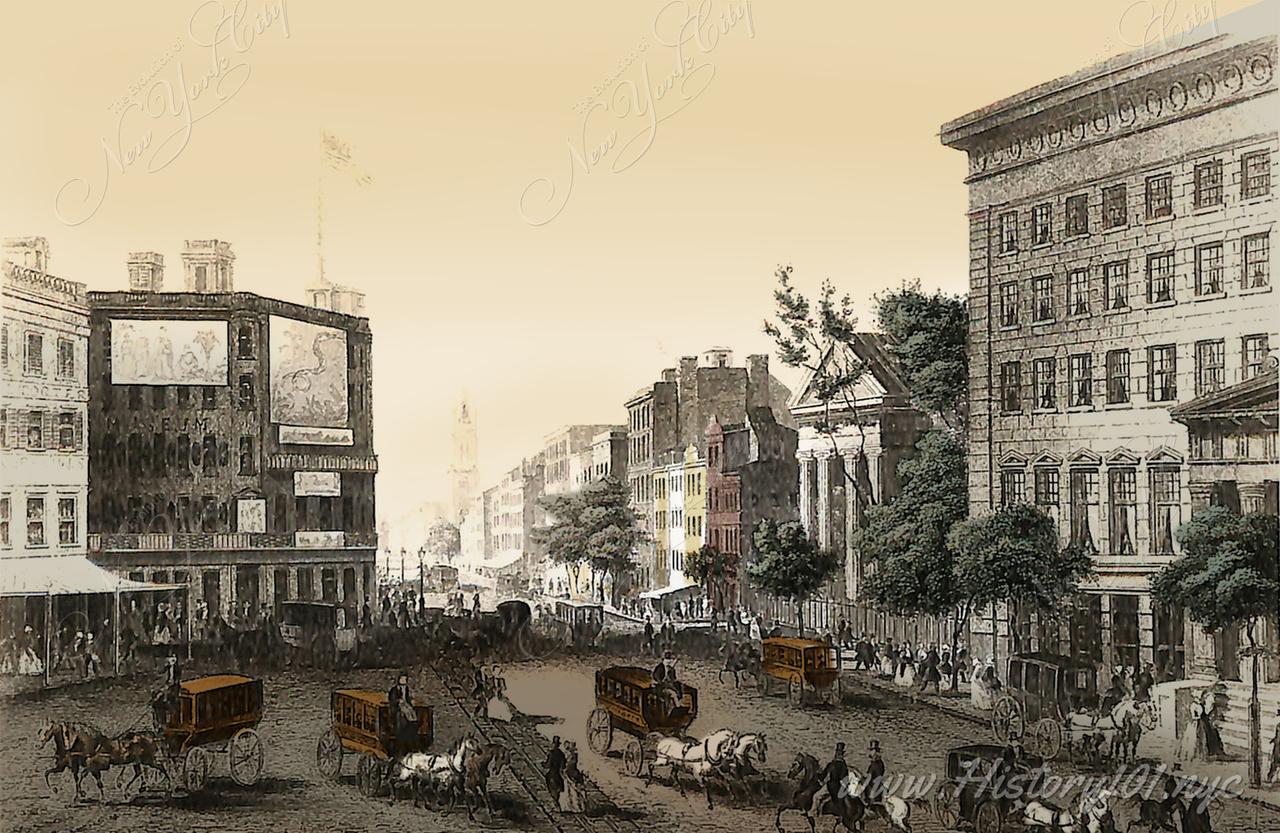 Broadway when it was still a dirt road. Pictured on the right is Astor House, with Trinity Church's spire in the distance.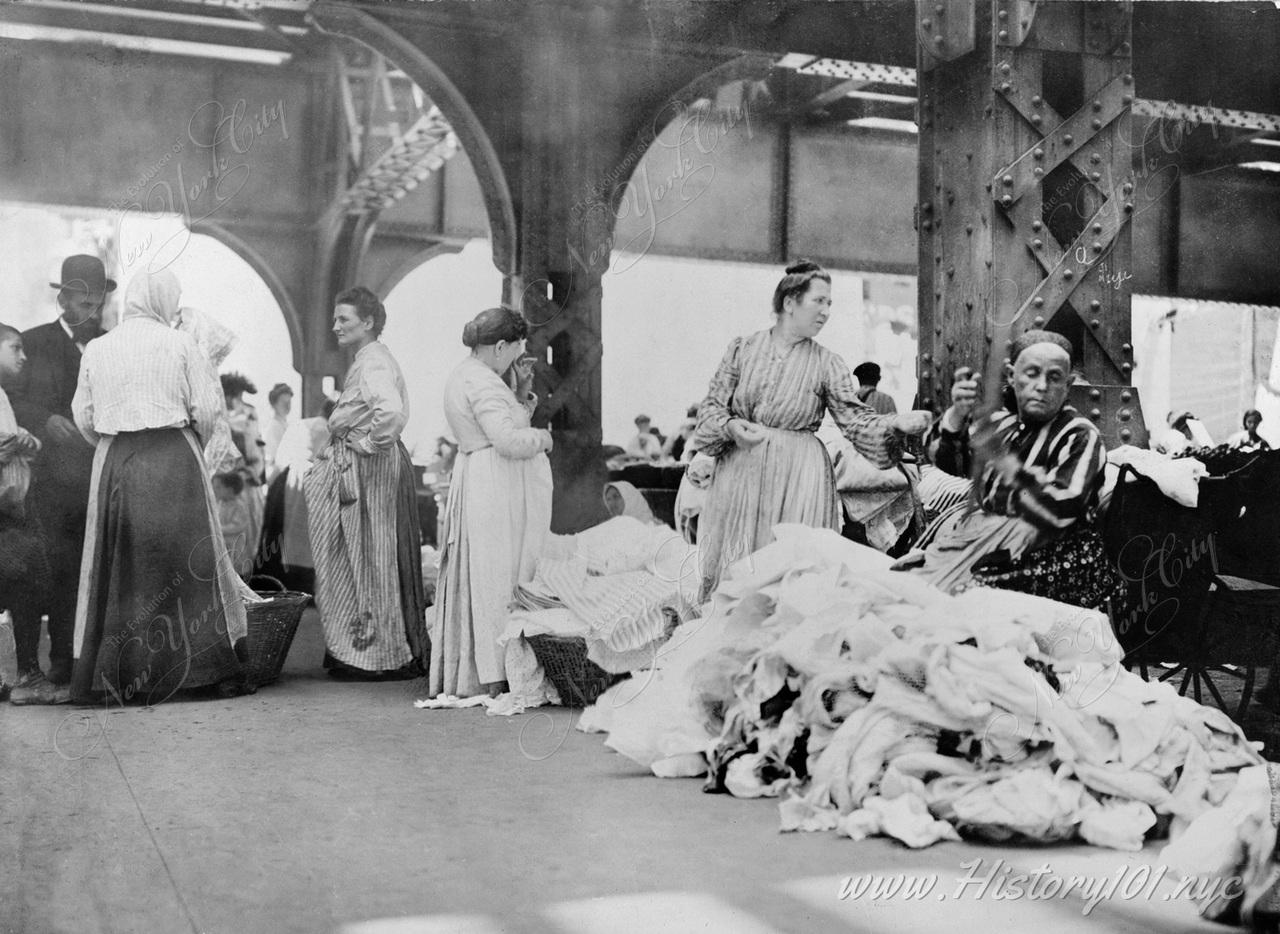 Black and white photograph of an open air clothing market in New York City, circa 1850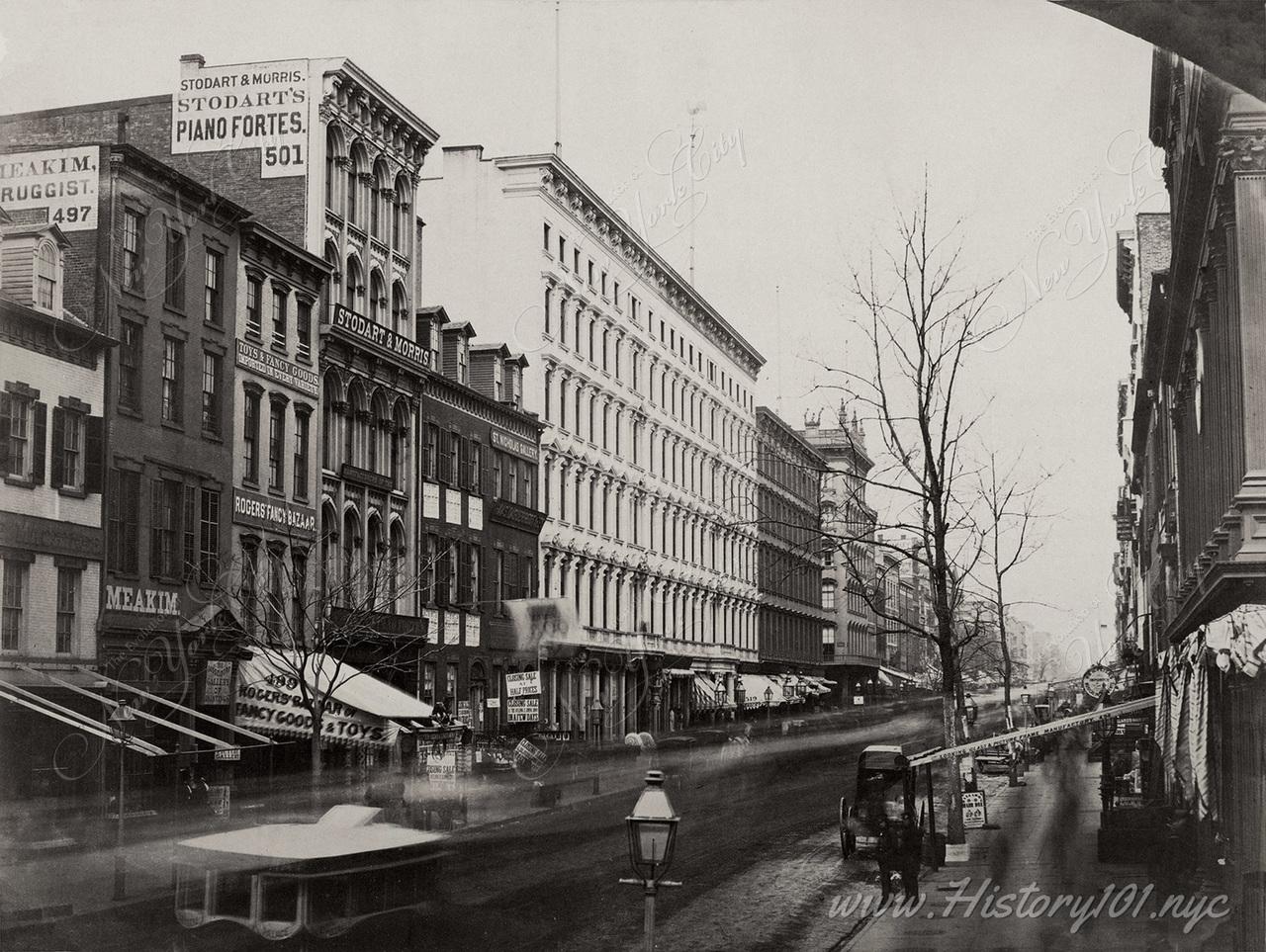 Photograph capturing the hum and activity of downtown Manhattan in the winter