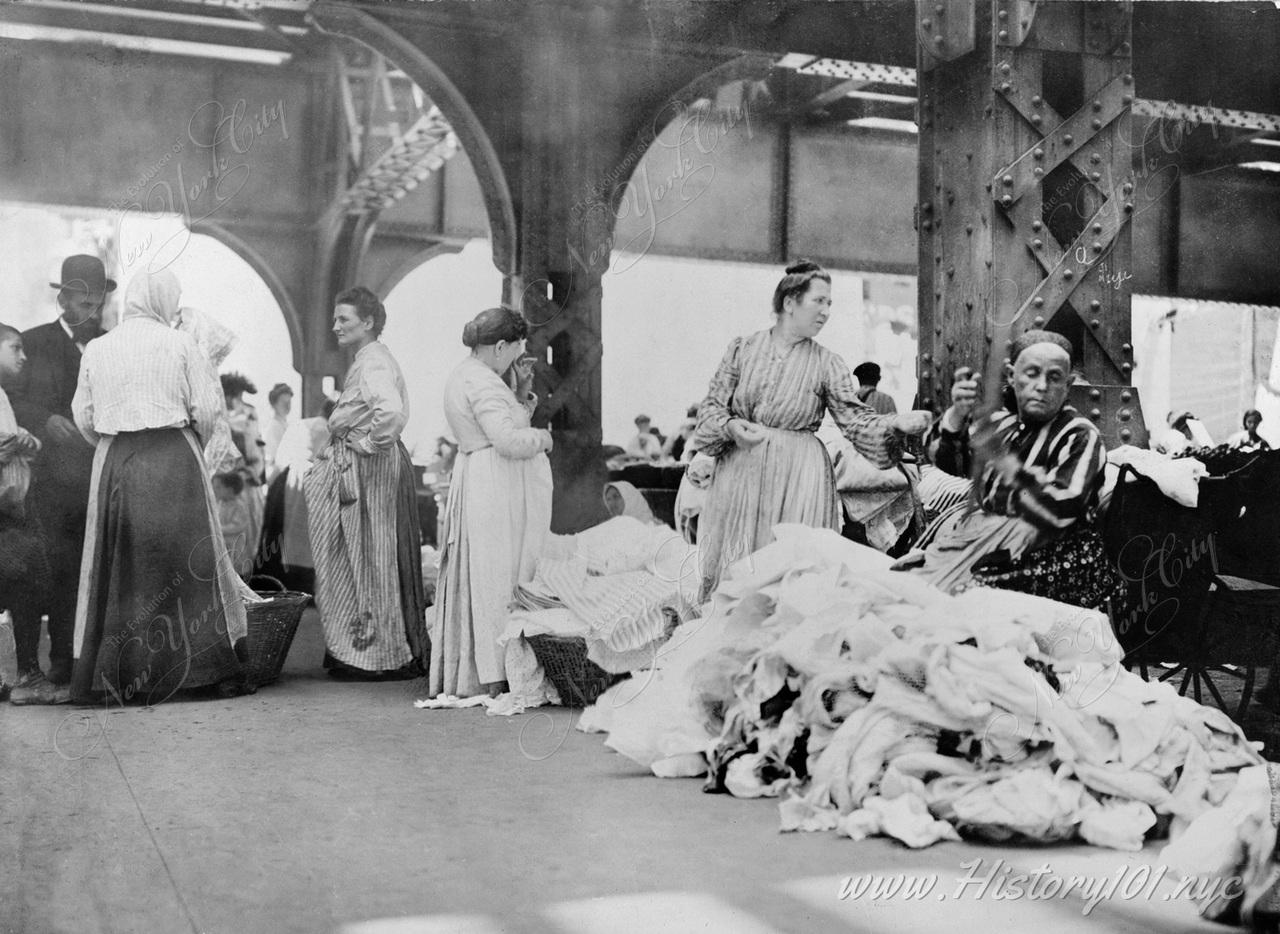 An open air clothing market in New York City (the birthplace of the clothing and fashion industries). Mostly Central European and German immigrants arrived in the 1820's with experience and skills in garment production, just as the industry was passing to a more advanced stage of manufacturing. However, these immigrants are credited with the creation of the American style.
Prior to 1820's, the majority of Americans either made their own clothing. However, by the mid 1800's ready-made garments were being produced for a wide-ranging market and the production of ready-made clothing, which continued to grow rapidly, would become an "industrialized" profession with the invention of the sewing machine in the 1850s.
Artist Credit:
A.R. Waud
. Reprinted with permission.