Photograph of midtown traffic and pedestrians walking along 5th Avenue, looking south at the corner of 40th Street.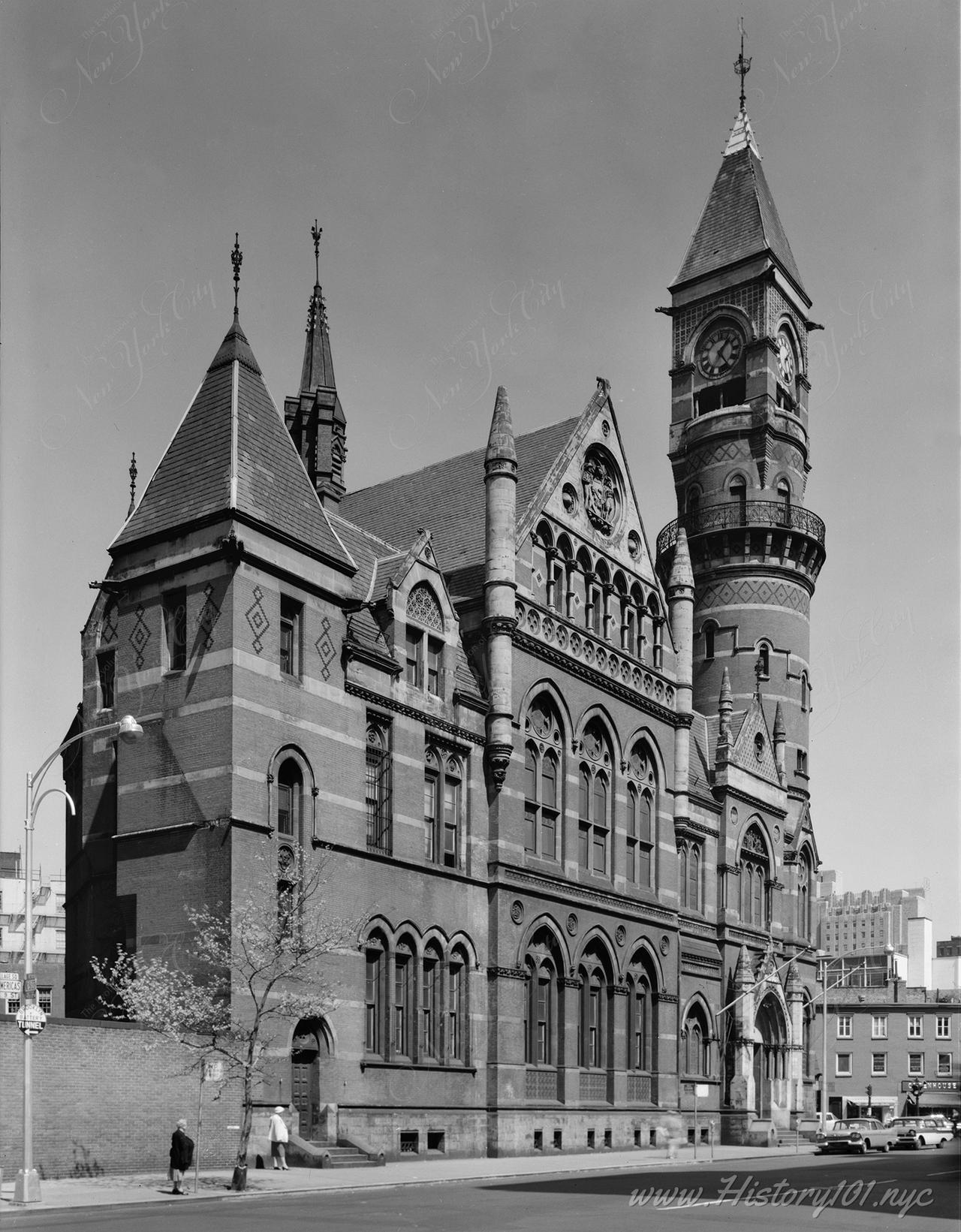 Photograph of Jefferson Market Libarry, formely Third Judicial District Courthouse on 425 Avenue of the Americas.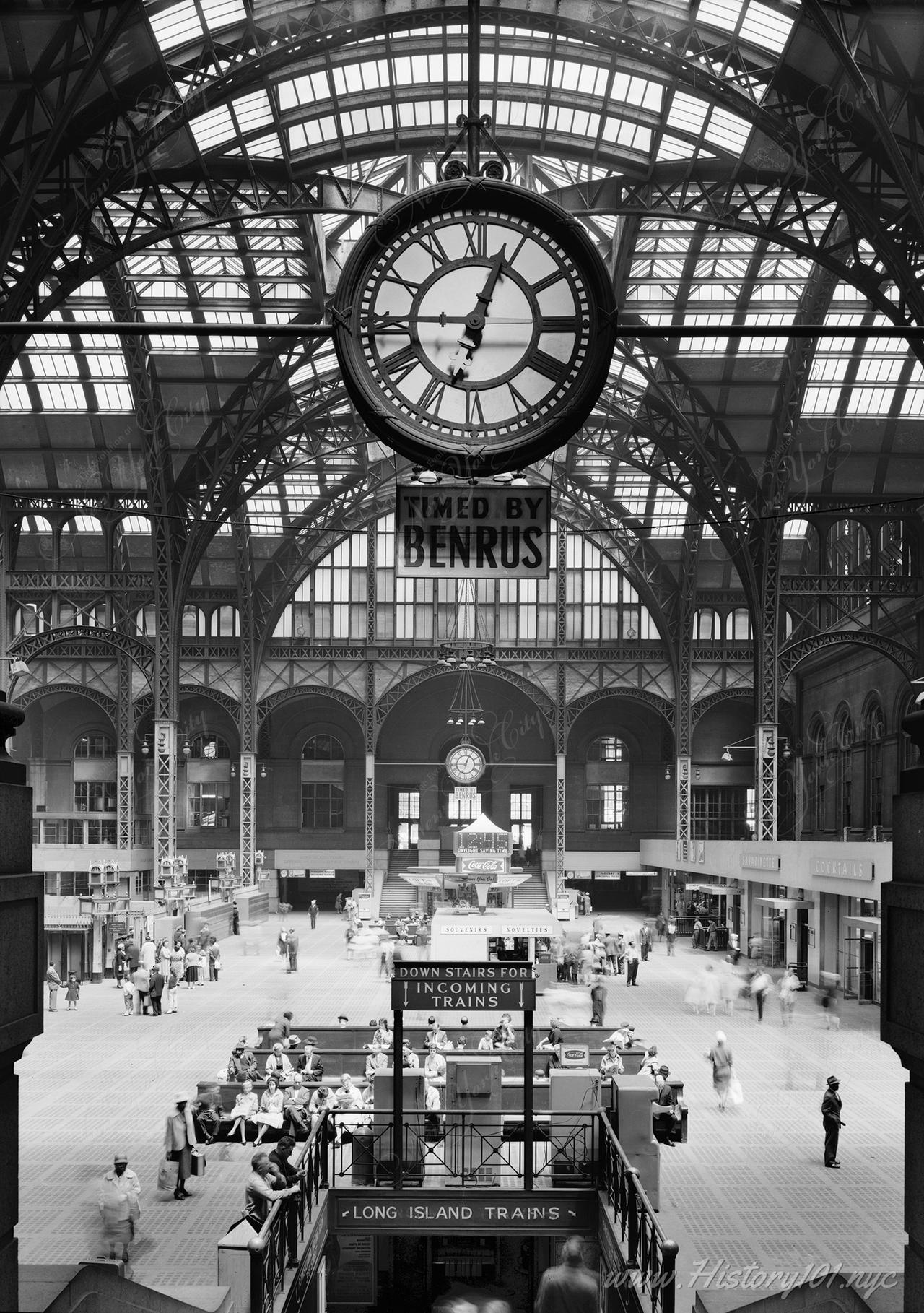 Photograph taken from a Historic American Buildings Survey on April 24, 1962 of the Pennsylvania Station Concourse from the south.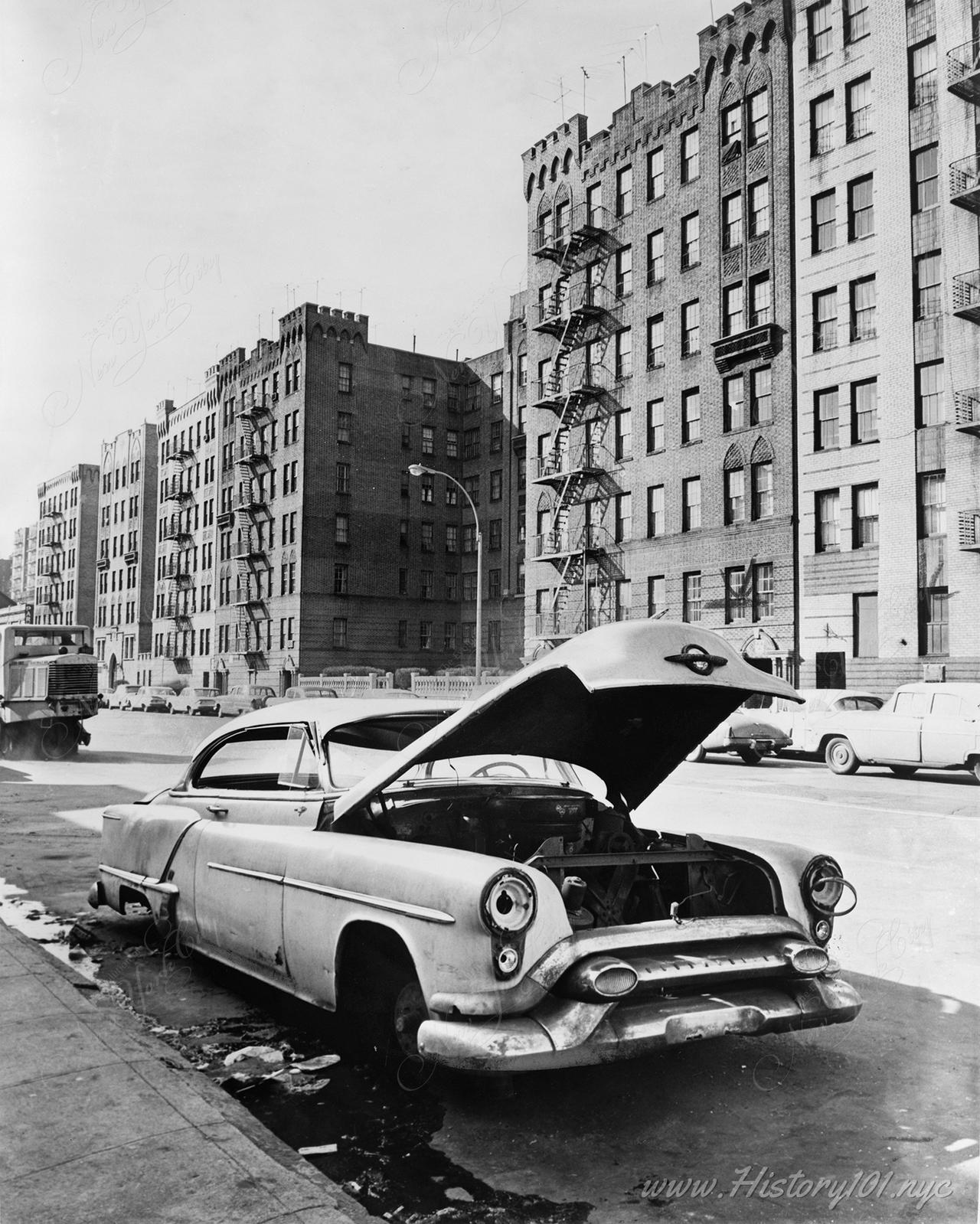 Photograph of an abandoned car on Macombs Road in the Bronx, New York City.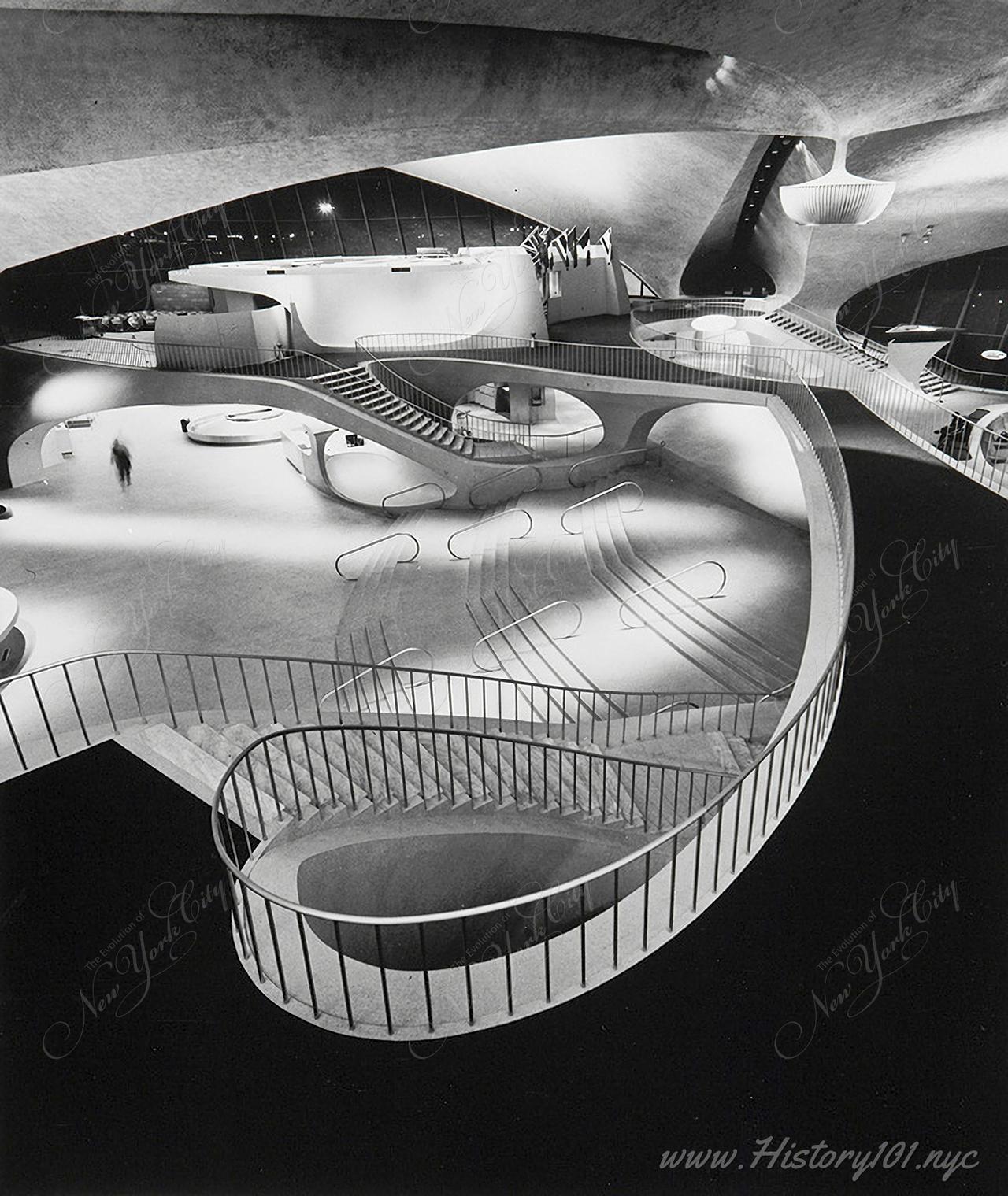 An interior shot of the Trans World Airlines Terminal, taken from the mezzanine level at night.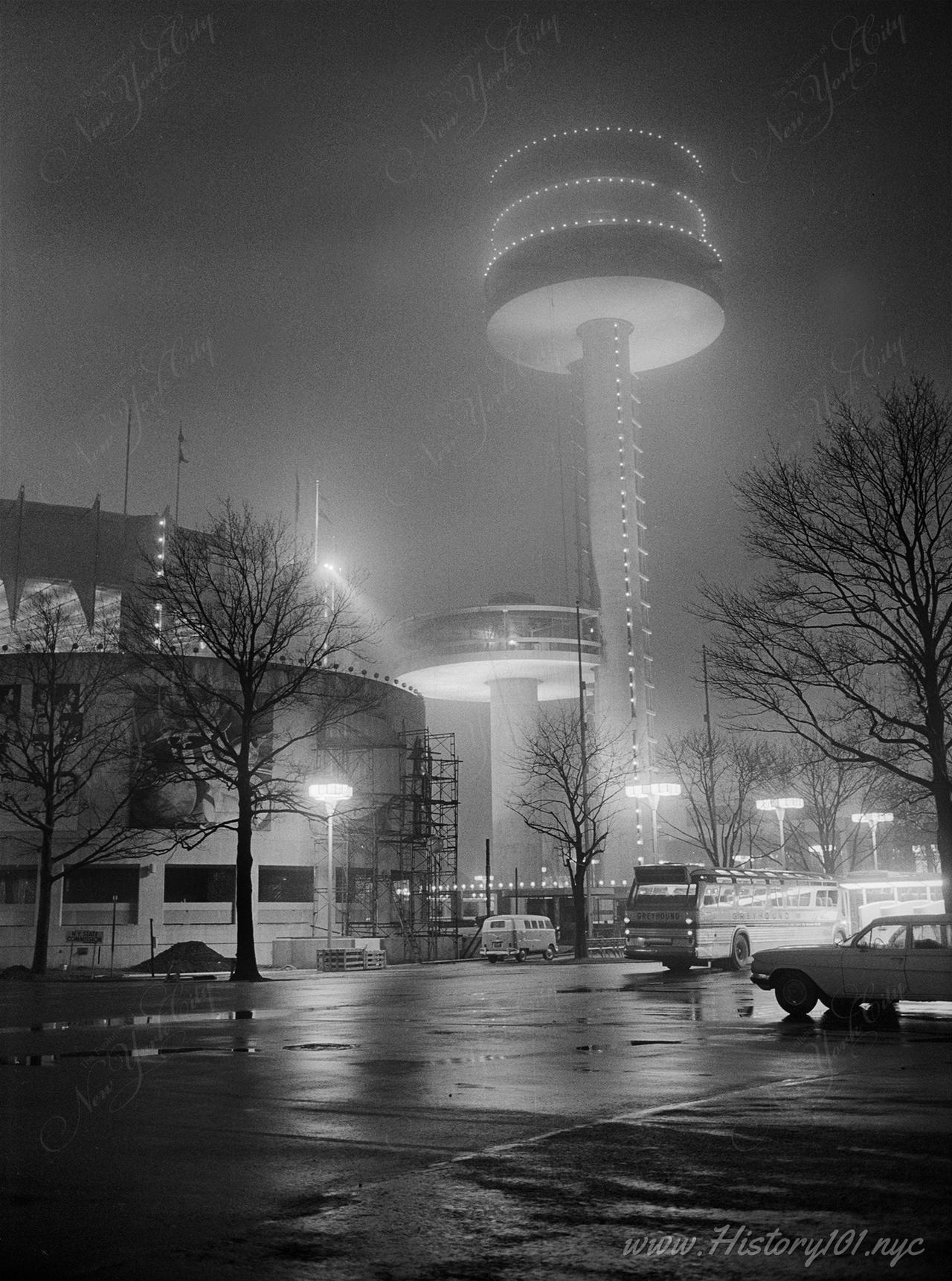 Photo taken of The World Fair at Flushing Meadows–Corona Park in Queens, New York City on April 14, 1964.
As the boon of the postwar economy declined and the civil rights movement began to build momentum, the late 60s would prove to be a time of change. The skyline loses one of its ... Continue Reading
View All6Images