History of NYC - 1880s
The 1880's NYC would see increased commerce and growth in outer boroughs with the completion of both the Brooklyn and George Washington Bridges. Other iconic moments during this decade include the dedication of the Statue of Liberty, the opening of Katz's Delicatessen and the building of Hotel Chelsea and The Dakota. The Great Blizzard of 1888, also known as the "White Hurricane", paralyzes the Eastern seaboard, causing temperatures in New York City to fall as much as 60 degrees.
Photograph of workmen constructing the Statue of Liberty in Bartholdi's Parisian warehouse workshop before it was shipped to New York.
Photograph of a the trolley tracks on the Brooklyn Bridge. A city worker is seen cleaning the platform on the left while commuters are seen walking on the right.
Photograph of the trolley station at Brooklyn bridge with wagon traffic on the right and pedestrians on the left.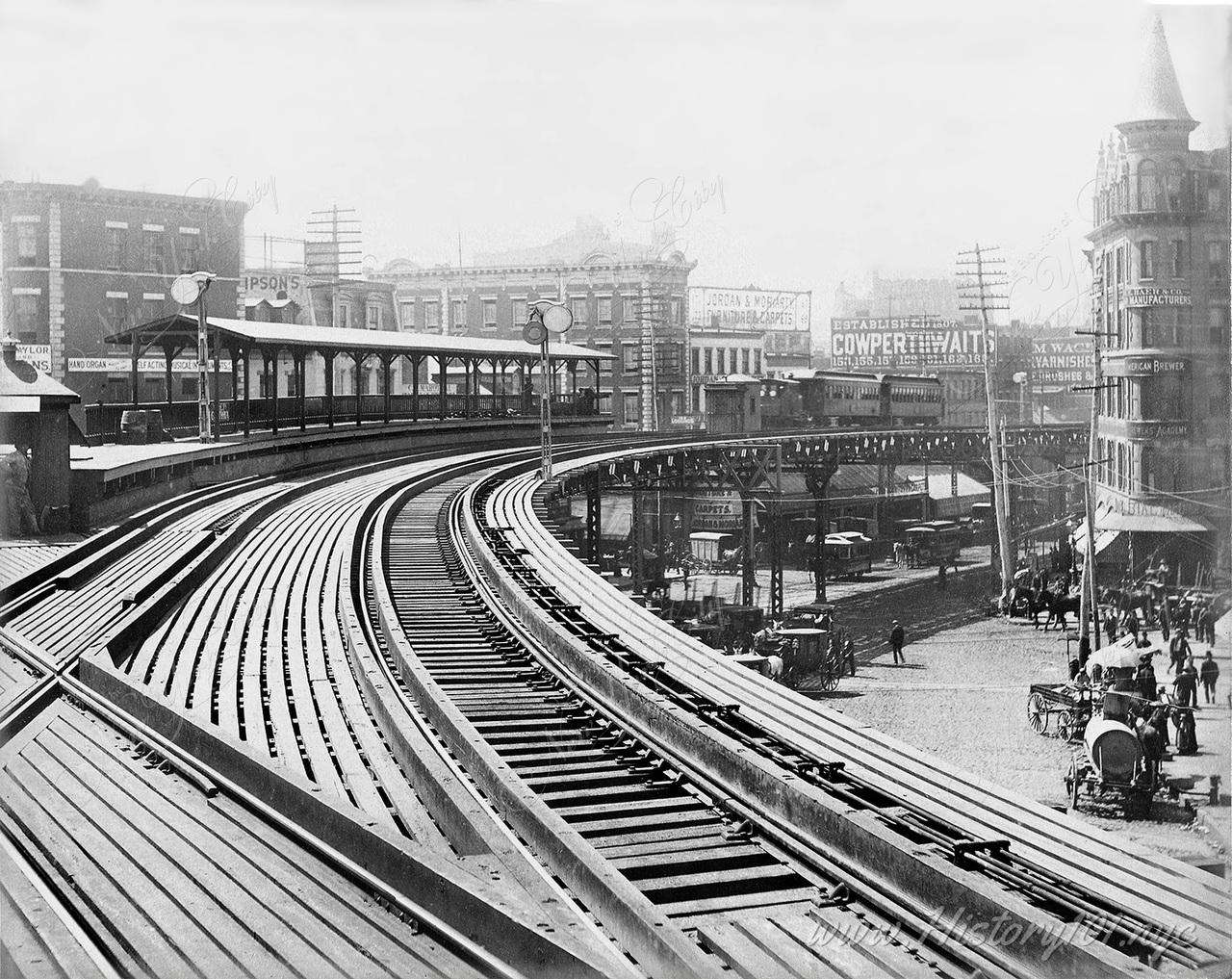 A view looking down elevated railroad tracks. A train is approaching around the curve.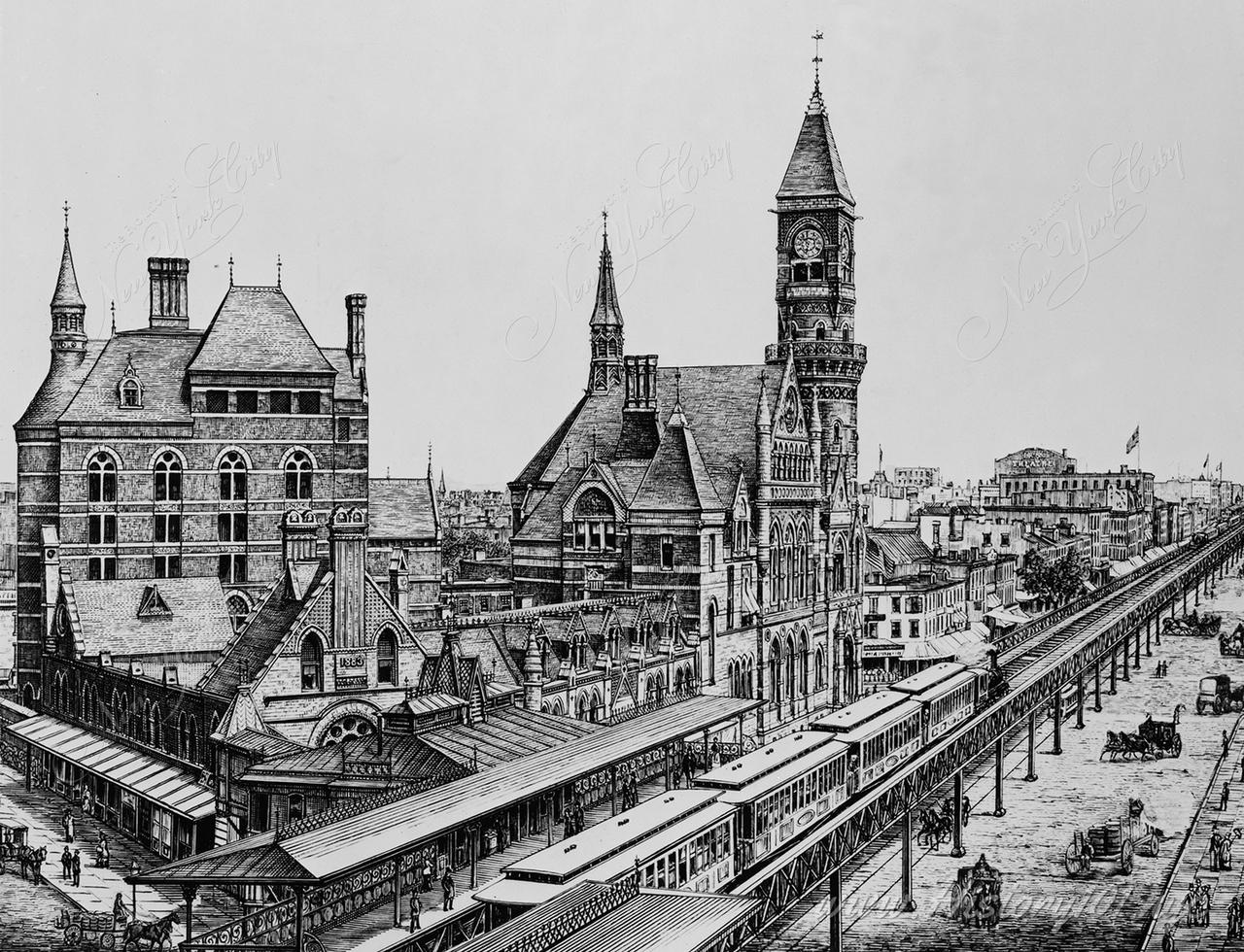 View north along Sixth Avenue shows the Third Judicial District Courthouse, 425 Avenue of the Americas, currently known as Jefferson Market.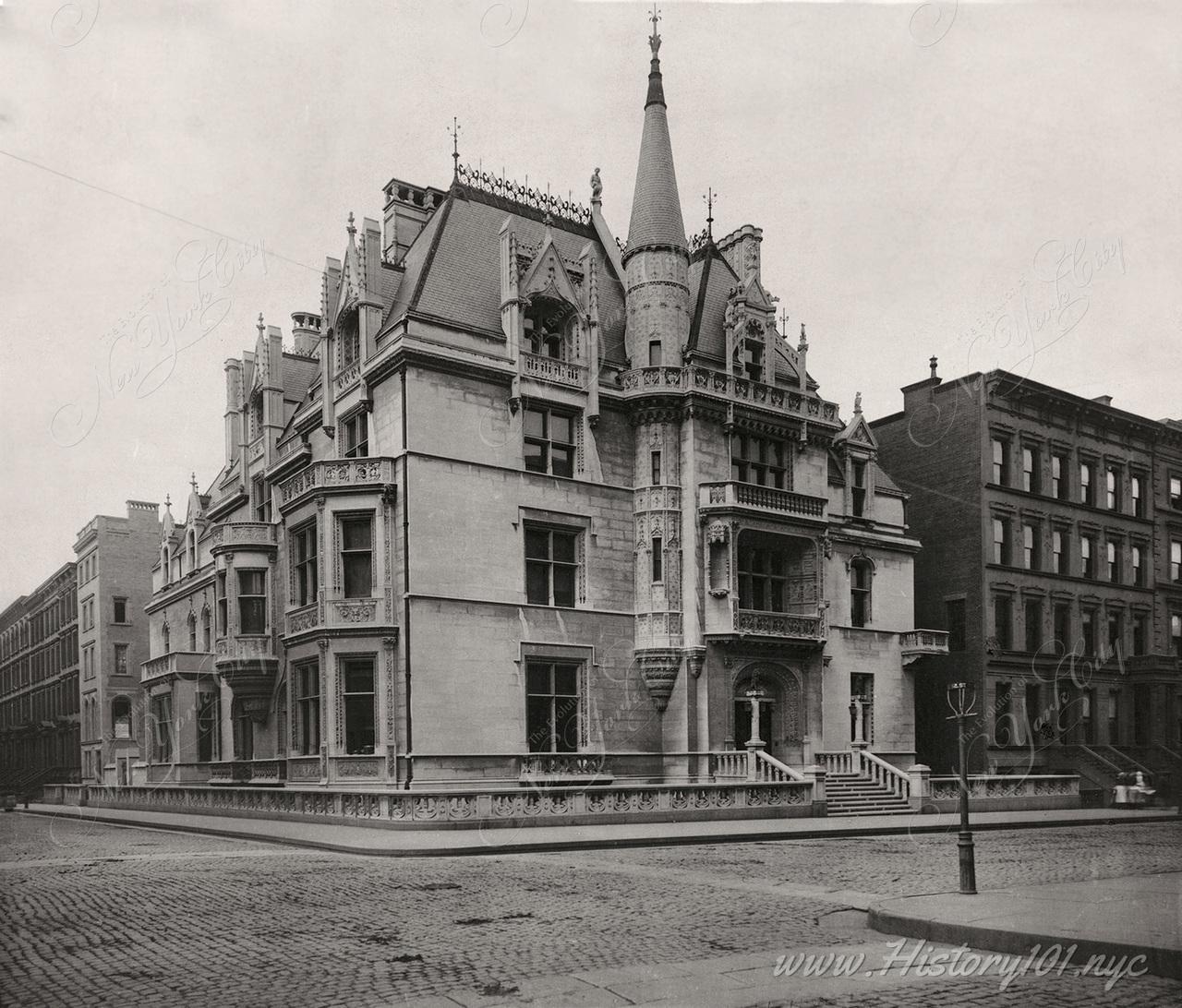 Photograph of 660 Fifth Avenue - the mansion of William K. and Alva Vanderbilt.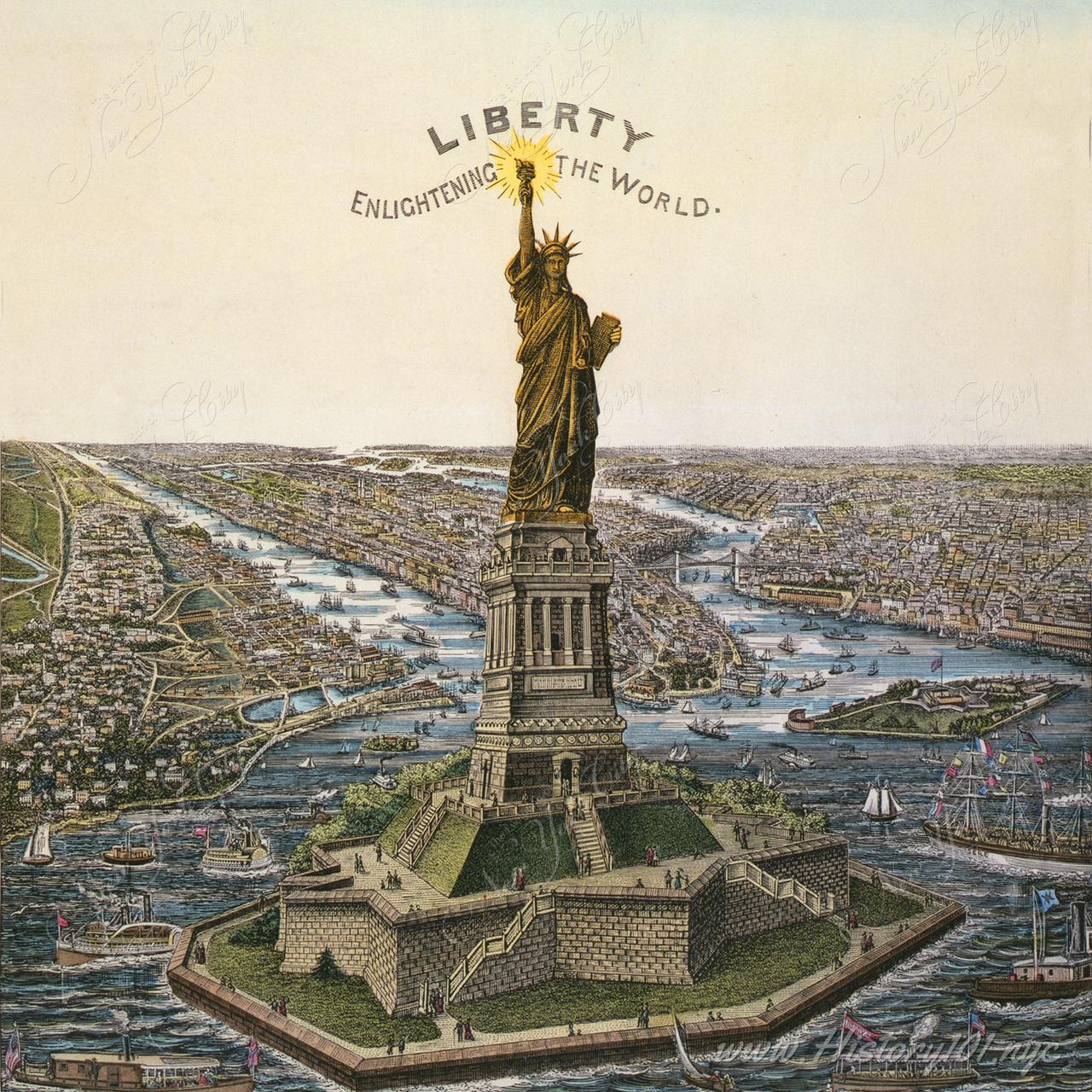 Frédéric Auguste Bartholdi's "Statue of Liberty" is erected on Bedloe's Island, in New York Harbor, becoming a symbol of American freedom and opportunity.
Photograph shows a view of Fulton Street toward the ferry after snow plows have cleared a path through the blizzard.
Photograph shows piles of snow taller than a group of men posing in front of a storefront during the Blizzard of 1888.
Photograph of pedestrians walking the Promenade of the Brooklyn Bridge, New York City.
At the turn of the Twentieth Century, NYC was growing by leaps and bounds. The city would see many landmarks constructed during this era, including the Williamsburg Bridge, the ... Continue Reading
View All42Images
---