History of NYC - 1940 to 1945
The 1940s would mark a turning point in how society shares information thanks to widespread adoption of television. The first two TV stations in the city, WNBT (now WNBC) and WCBW (now WCBS-TV) signed on the air for the first time. This era would also mark the beginning of another World War, and an inevitable wave of migrants seeking refuge from war-torn Europe. In the midst of this global drama, the New York City Opera was founded and New York Fashion Week began, further establishing the city's empire of industry and the arts.
Photograph of commuters at Grand Central Terminal's Main Concourse, bathed in sunlight streaming through its majestic windows.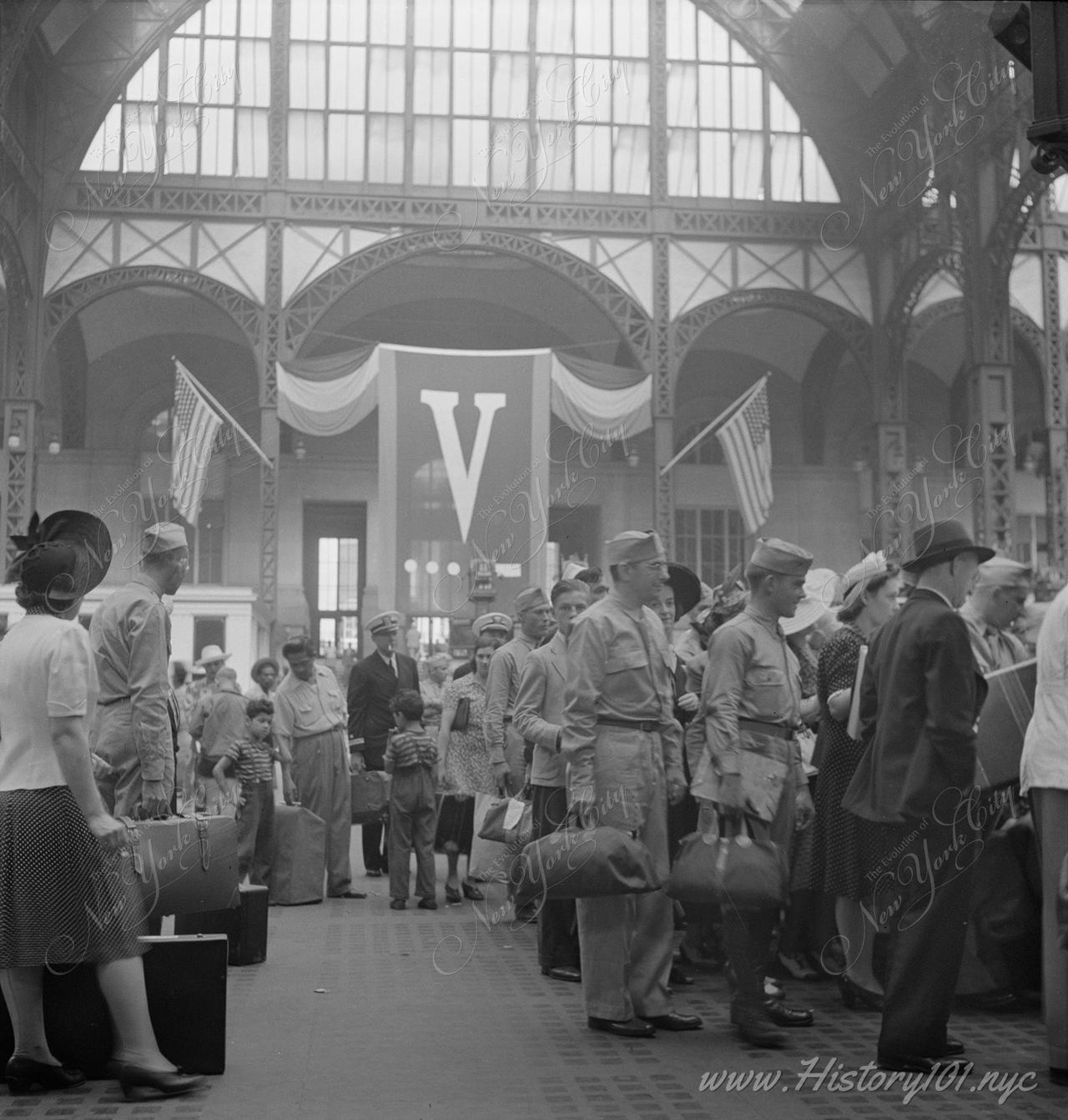 Soldiers and sailors line up inside the concourse of Pennsylvania Station.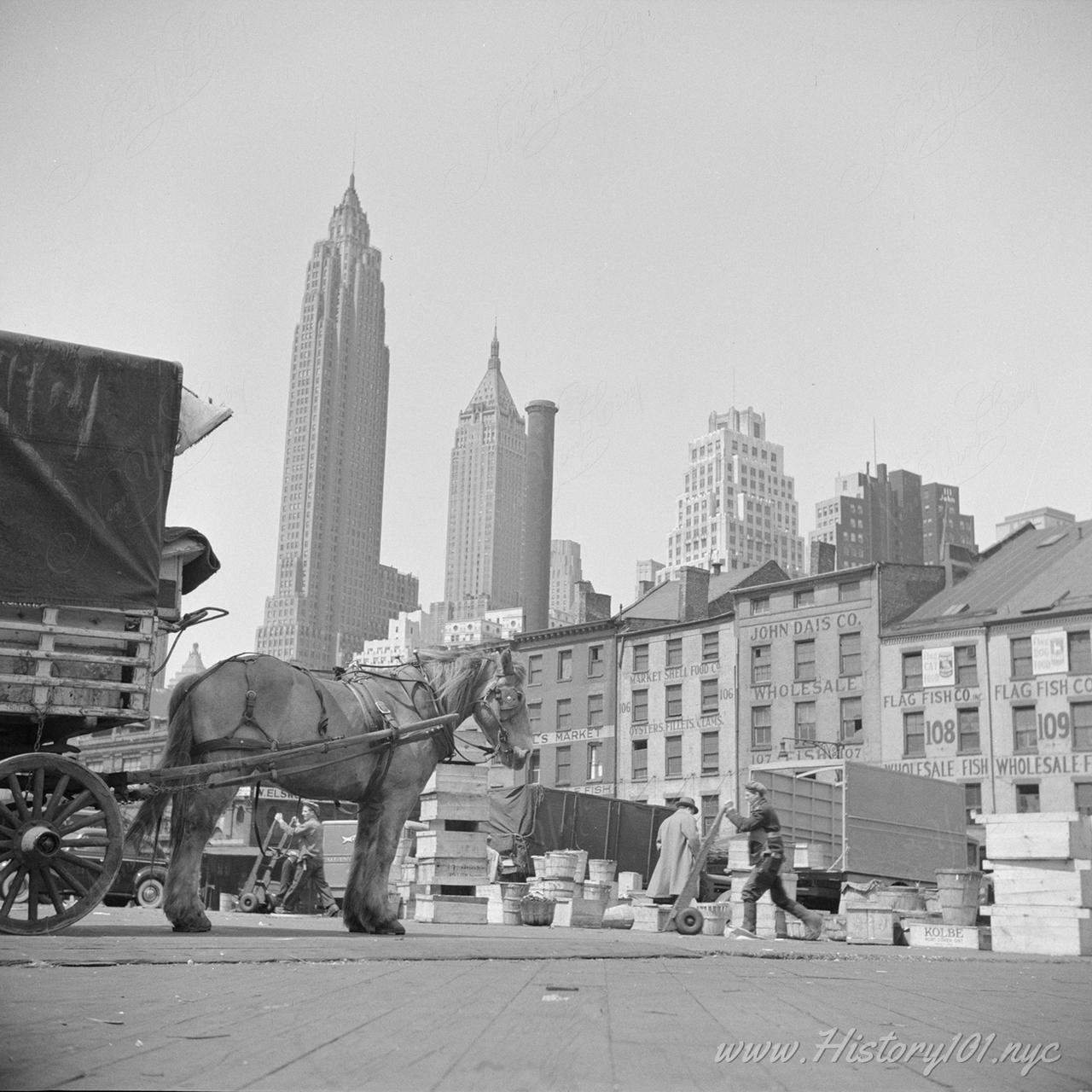 Photograph of dock workers moving cargo at Fulton Fish Market with Manhattans' downtown skyscrapers visible in the background.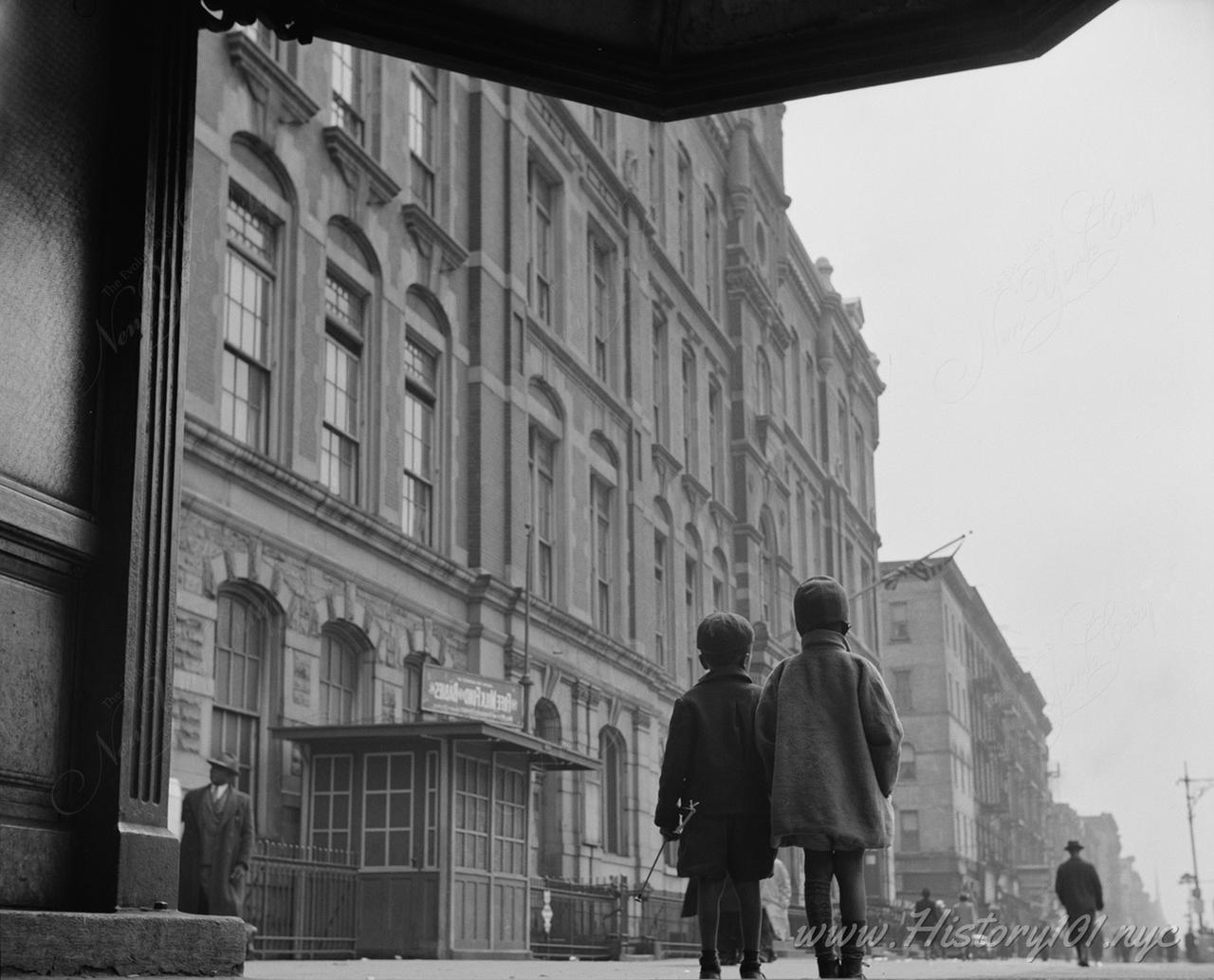 Photograph of pedestrians and brownstone buildings in a Harlem neighborhood.
Photograph of a young police officer walking his beat in Harlem.
Photograph of a taxi driver polishing the hood of his car in front of a row of brownstones.
After six years of a world at war, the Allies have emerged victorious, an event which would fuel the American economy well into the next two decades. New York would ride this wa... Continue Reading
View All6Images