History of NYC - 1950 to 1955
At the apex of its postwar recovery, New York City continues to prosper at an unprecedented rate. A collaboration of Allies was successful not just in winning the war, but building bridges as the city welcomed a record number of immigrants seeking a new life. Puerto Rico became a US territory in 1952, opening up a wave of migrant citizens from the island and ultimately leading to the first Puerto Rican Day Parade, along with pop/cultural representation in classic NYC films such as West Side Story.
A photograph of the produce market on Washington Street at night.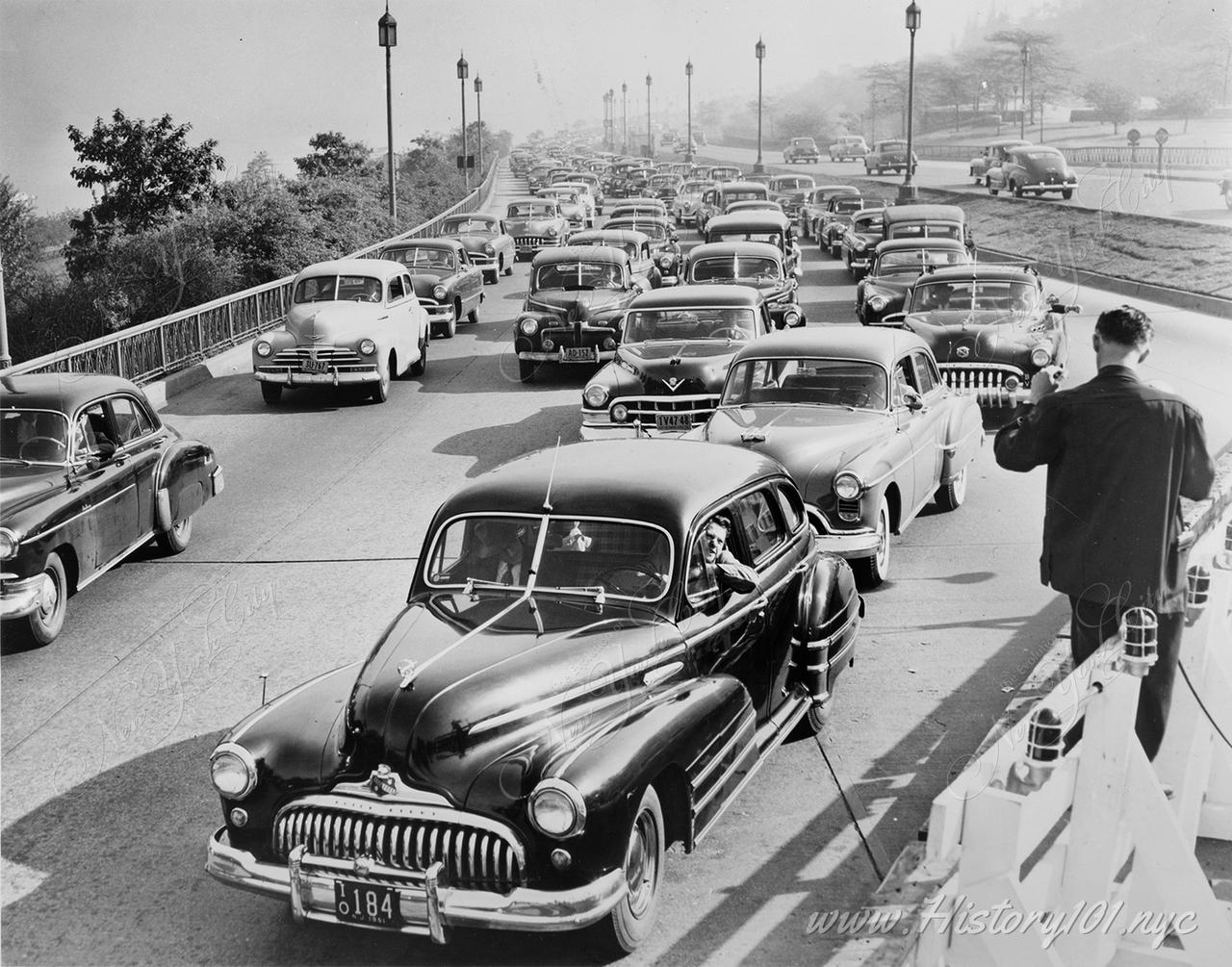 Road construction delays traffic during rush hour on West Side Highway, at 79th Street, New York City.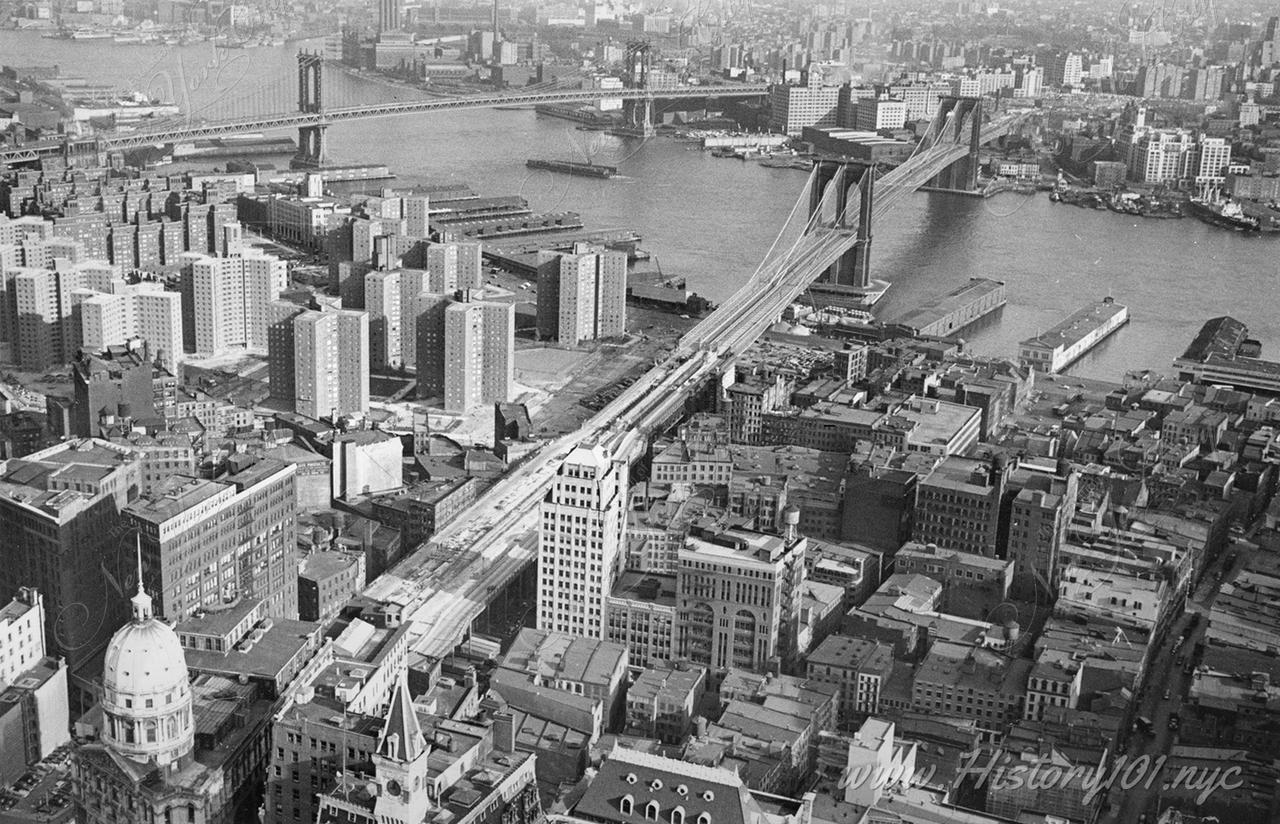 Photograph shows an aerial view of Manhattan including the East River featuring the Manhattan and Brooklyn bridges.
Photograph shows the Woolworth building from across Broadway Street.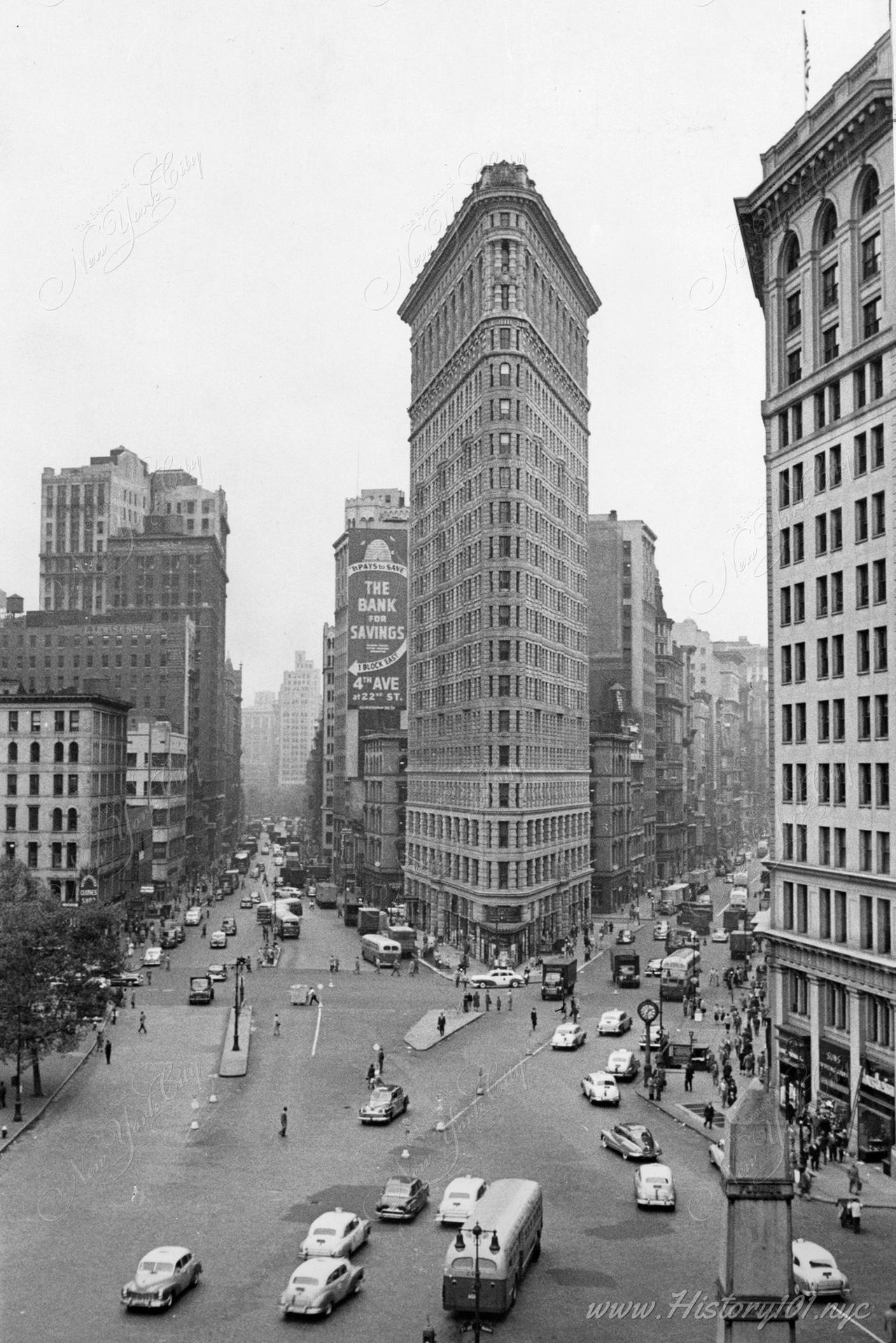 Elevated perspective of The Flatiron building and the busy intersection of 5th Avenue and Broadway.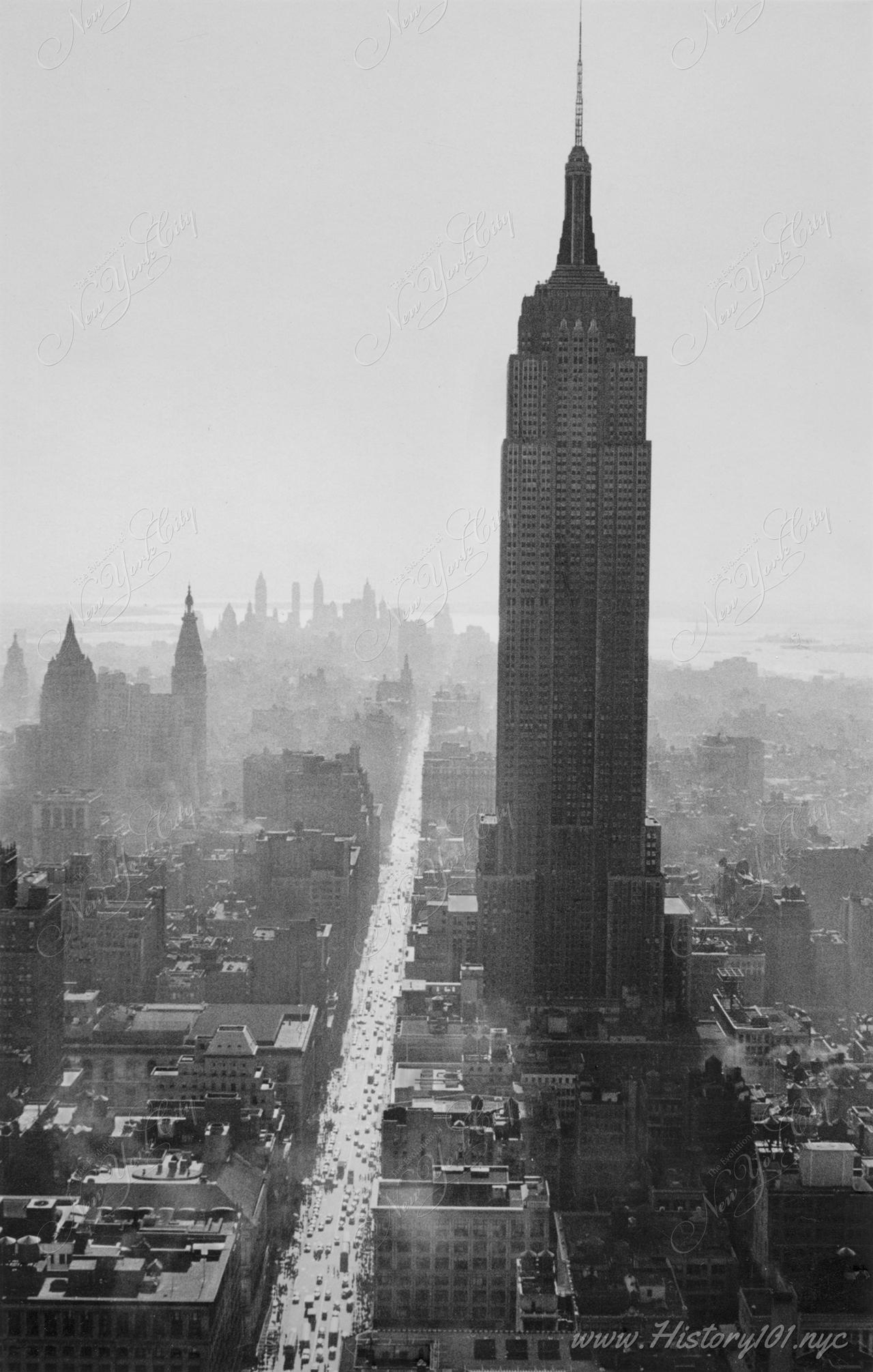 An elevated perspective of Midtown Manhattan's famous skyscrapers with the Empire State Building casting a long shadow as the sun illuminates 5th Avenue.
During the early 60s, New York City and its infrastructure continued to grow under the direction of Mayor Warner and prolific architect Robert Moses. Not all of his ideas were a... Continue Reading
View All6Images
---