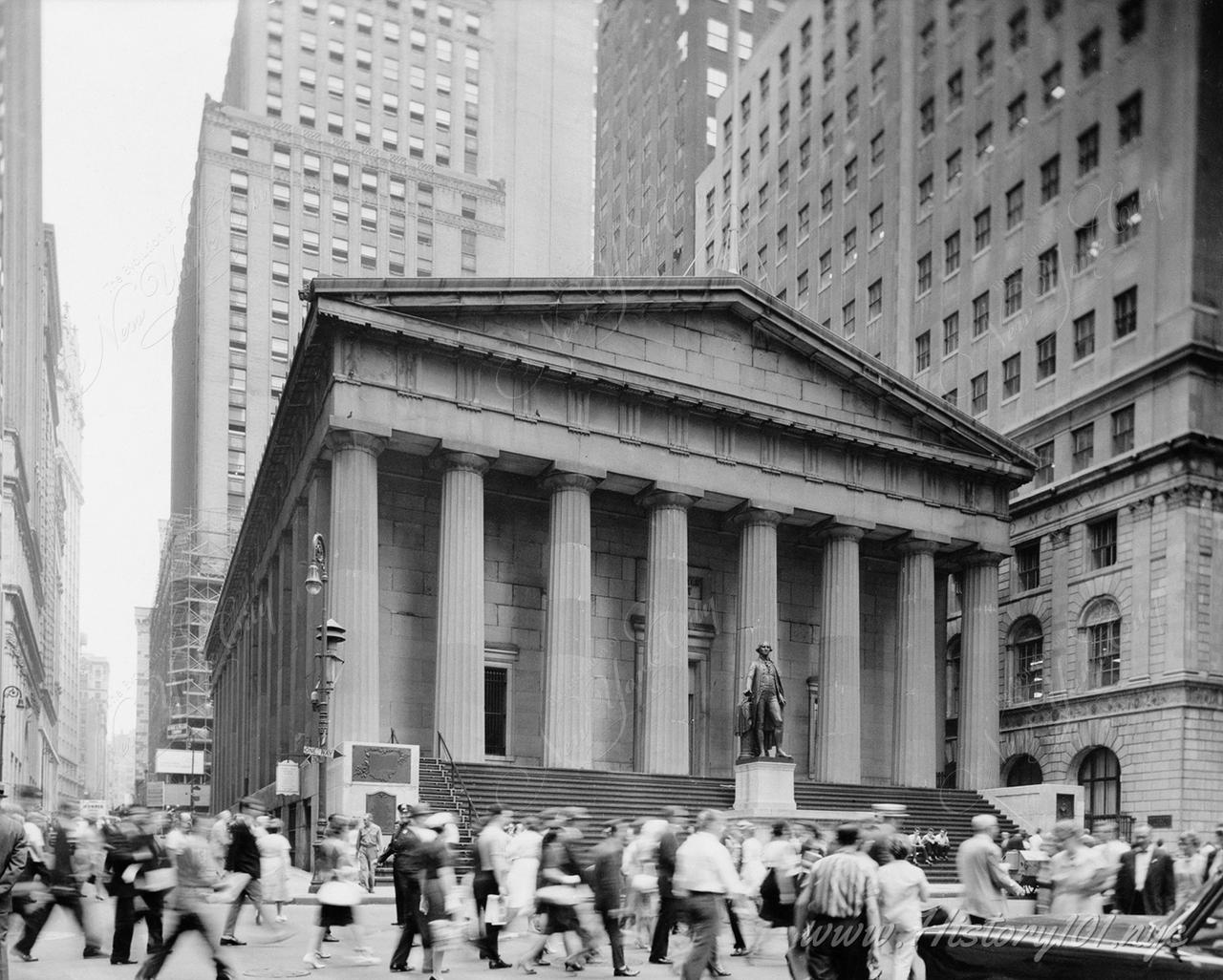 Pedestrians crowd the intersection of Main And Nassau Streets at U. S. Custom House on 28 Wall Street in Downtown Manhattan.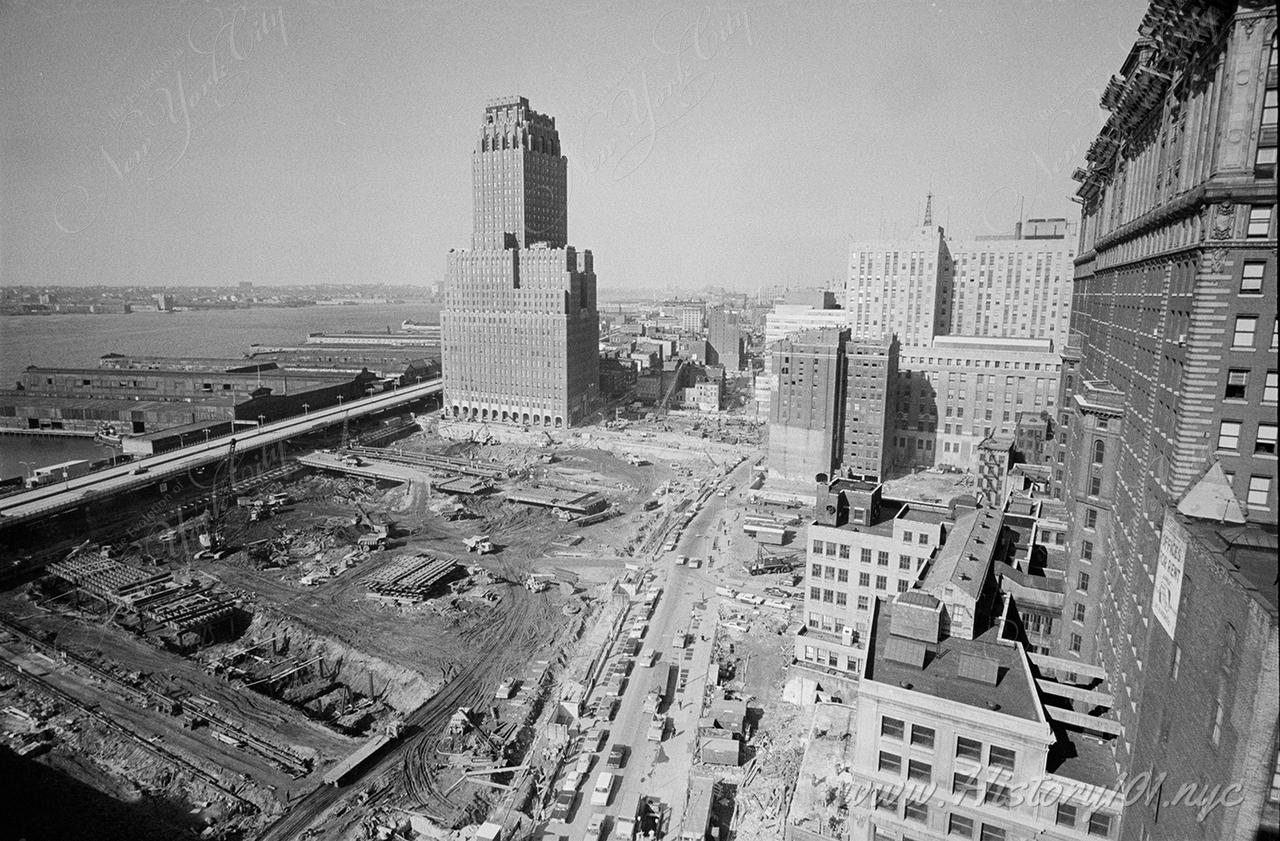 A bird's eye view of the future site of the World Trade Center. An excavator is seen clearing and leveling land and preparing the foundations of the Twin Towers.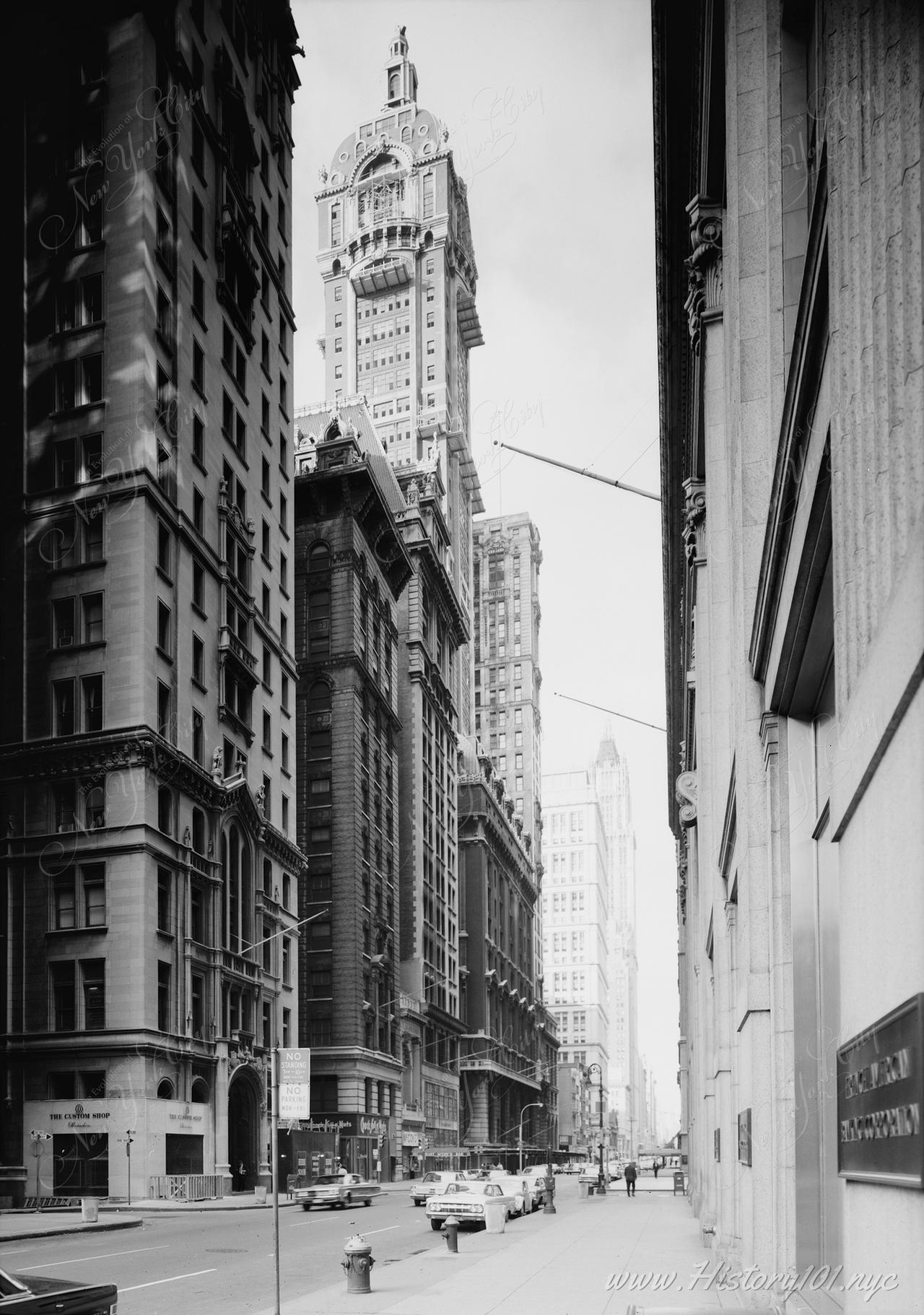 A photograph taken by the Historic American Buildings Survey of the soon to be demolished Singer Tower at 149 Broadway.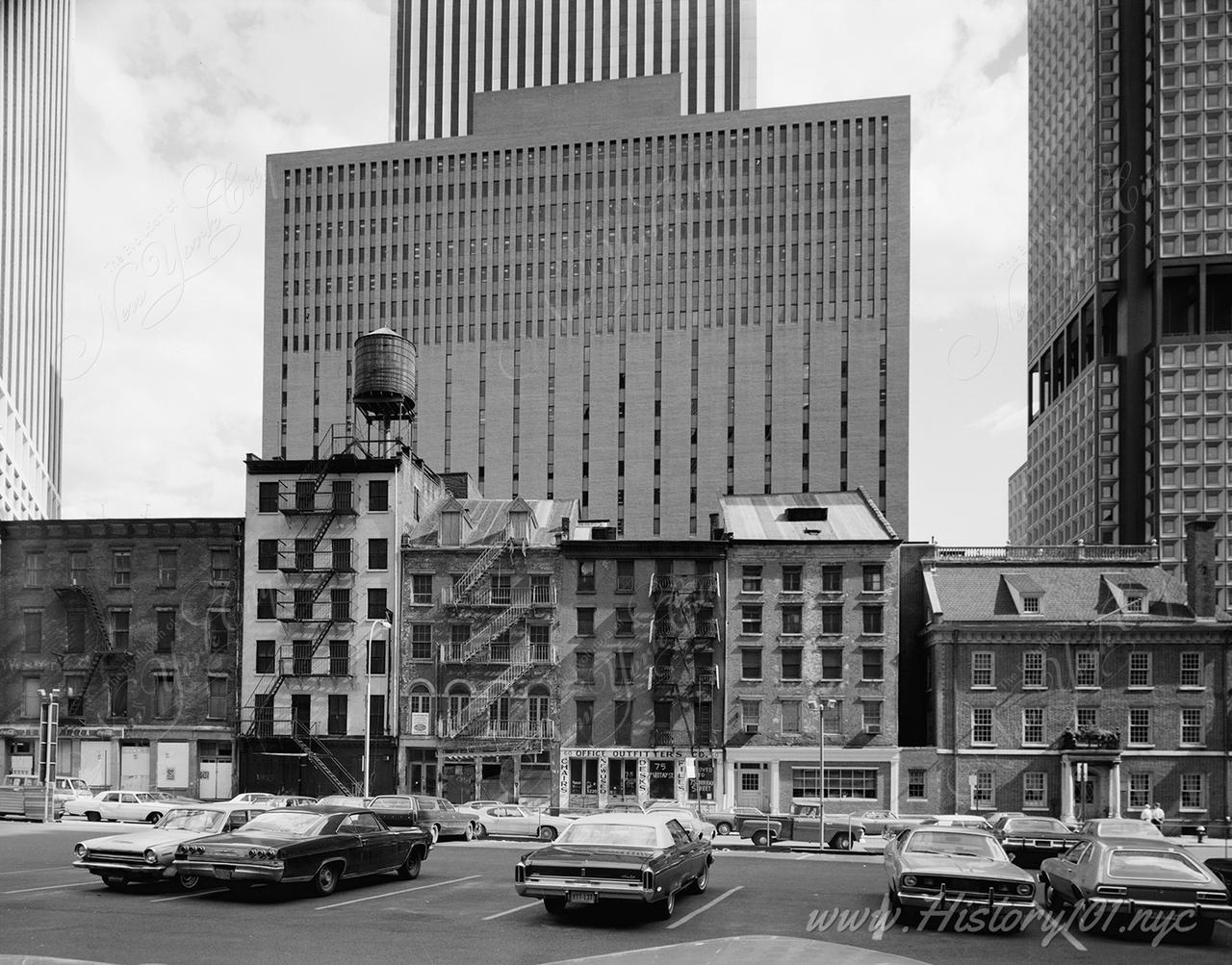 Cars parked in front of Fraunces Tavern Block, Bounded by Pearl, Water & Broad Streets & Coenties Slip.
Photograph of the famous cube sculpture at Astor Place in front of Cooper Union for the Advancement of Science & Art.
Photograph of the Equitable Building and surrounding skyscrapers and Manhattan rooftops illuminated at night.
In the early 1970s a large movement of residents to the suburbs created a fiscal crisis in New York. Many residential buildings fell into disrepair, or lay in ruins throughout t... Continue Reading
View All6Images