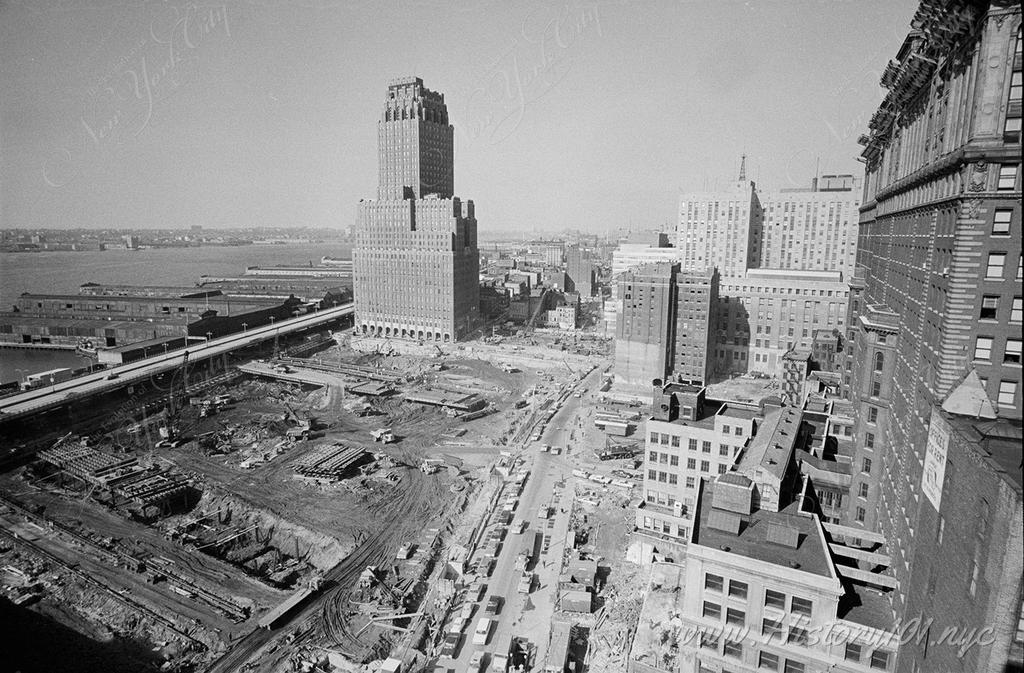 A bird's eye view of the future site of the World Trade Center. An excavator is seen clearing and leveling land and preparing the foundations of the Twin Towers. On September 20, 1962, the Port Authority announced the selection of Minoru Yamasaki as lead architect and Emery Roth & Sons as associate architects.
Image Credit: Warren K. Leffler. Reprinted with permission.
Restoration Credit: This image has been digitally repaired by Fine Print Design Studio.