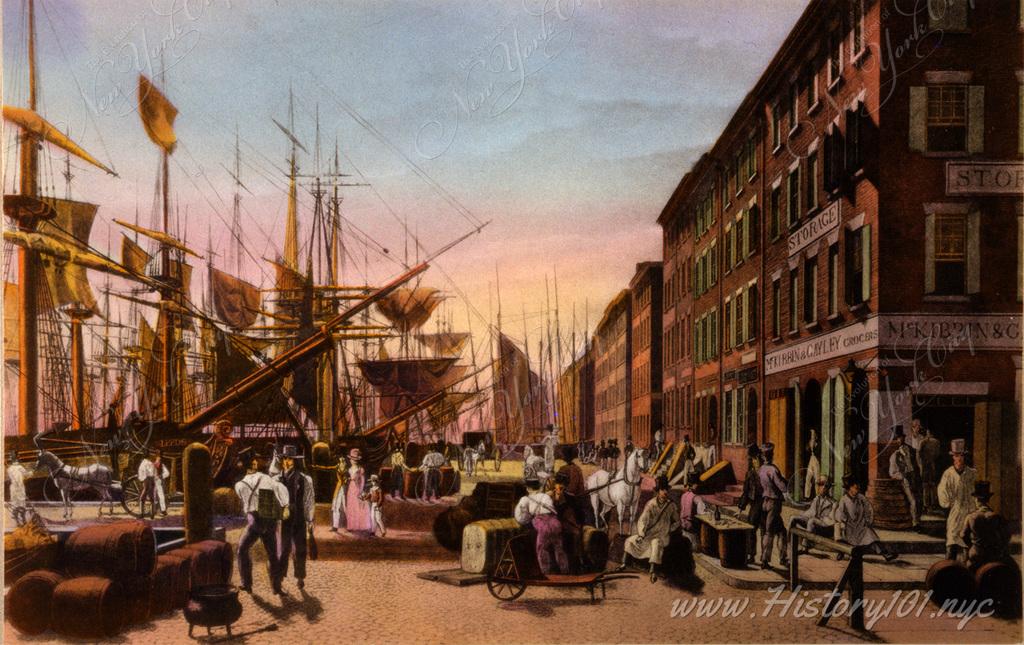 A Busy Wharf Scene (area to which a ship may be moored to load and unload) at The South Street Seaport (the first pier in the area was occupied in 1625 by the Dutch West India Company).
Image Credit: A.R. Waud. Reprinted with permission.
Restoration Credit: This image has been digitally repaired by Fine Print Design Studio.