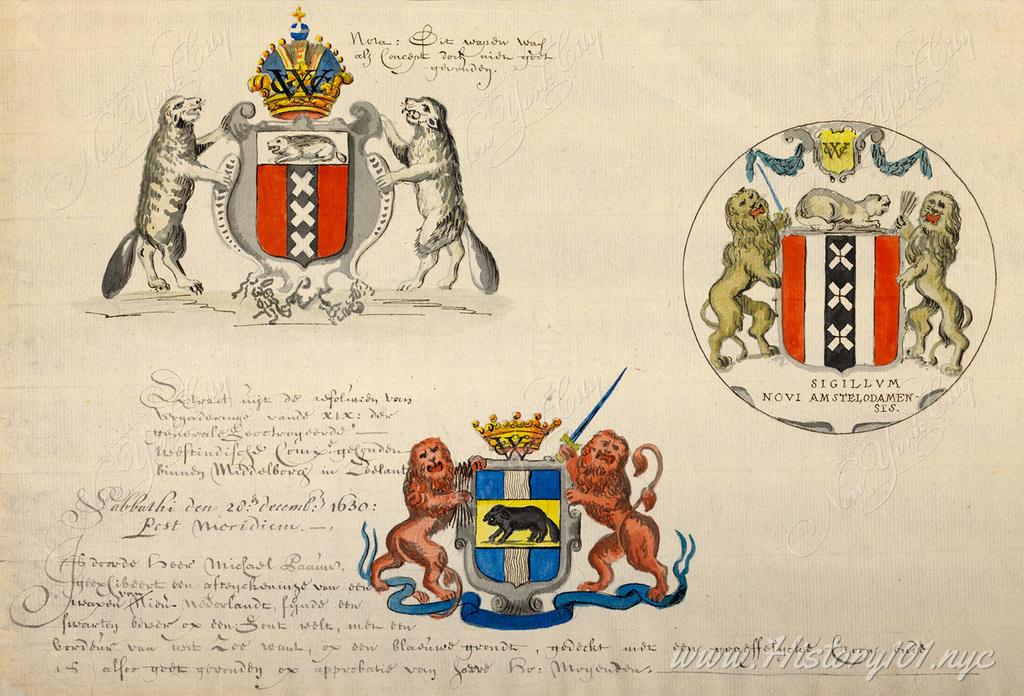 Much of the symbolism of New York's Official seal is derived from the Coat of Arms of New Amsterdam. Of particular note are the beavers, symbolizing the fur trade which was the foundation of New York's early economy.
Image Credit: Unknown. Reprinted with permission.
Restoration Credit: This image has been digitally repaired by Fine Print Design Studio.