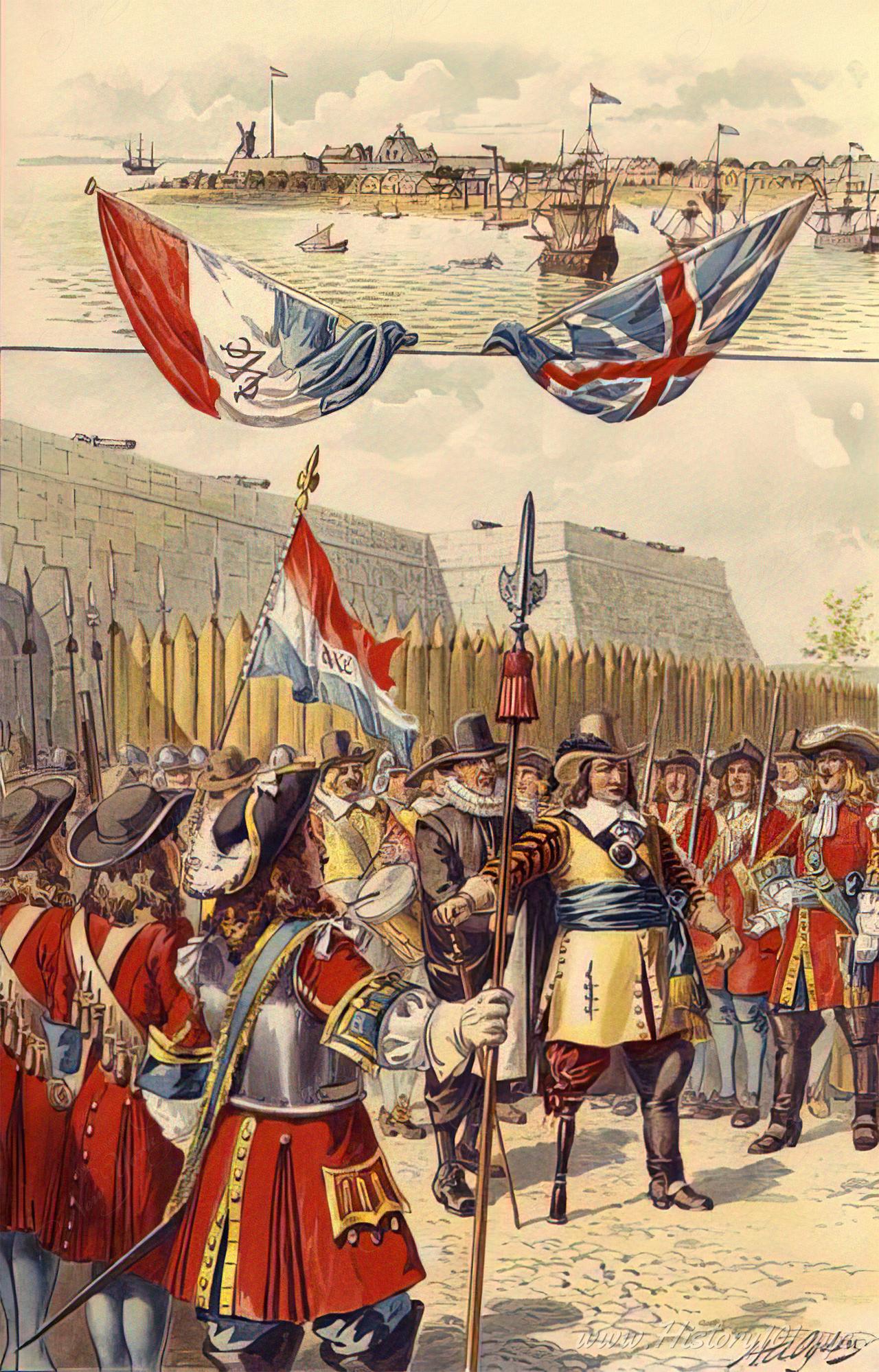 On August 27, 1664, four English frigates sailed into New Amsterdam's harbor and demanded its surrender, eventually convincing Peter Stuyvesant to cede the territory.
Illustration of the old Great Dock near City Hall, one of the primary ports welcoming travelers and merchants to the New York Harbor.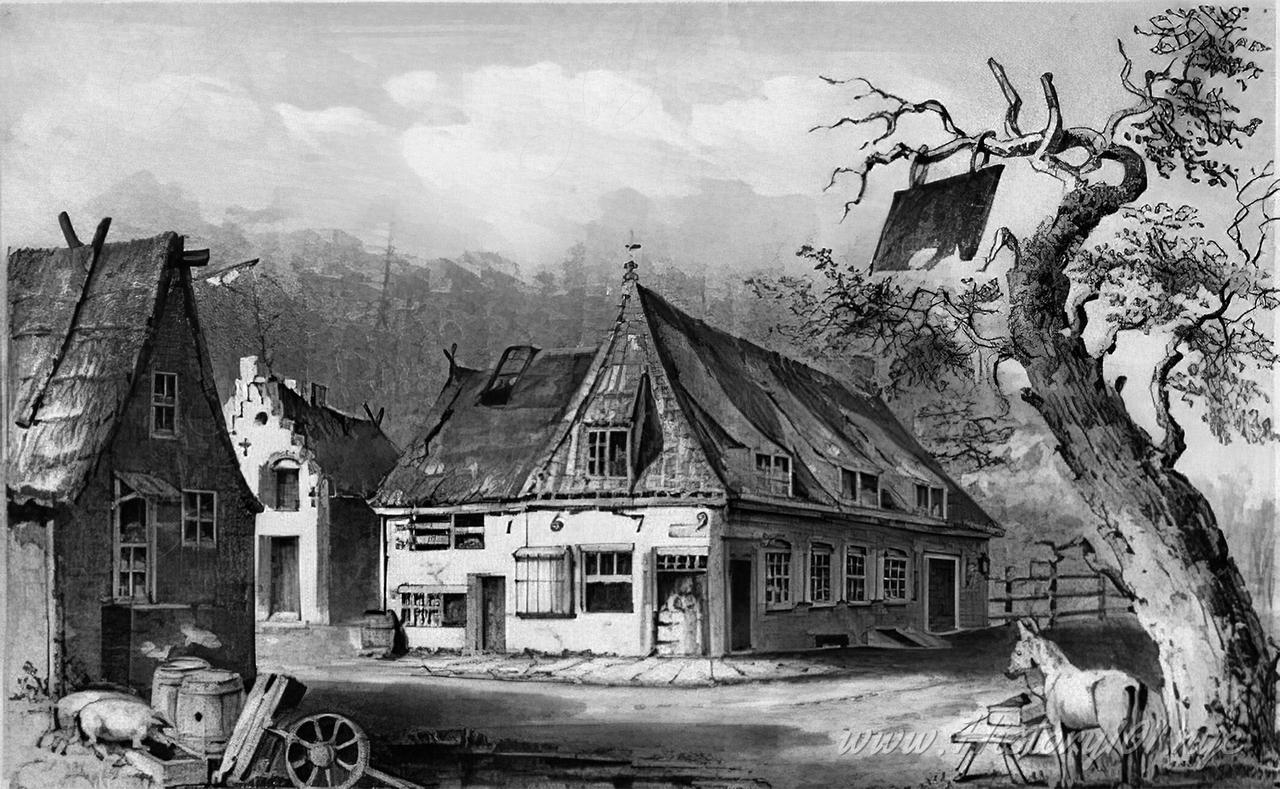 Illustration of a quaint Dutch cottage in a residential section of Manhattan.
Print shows English militia members signing an accord which officially established New York under the dominion of the English crown.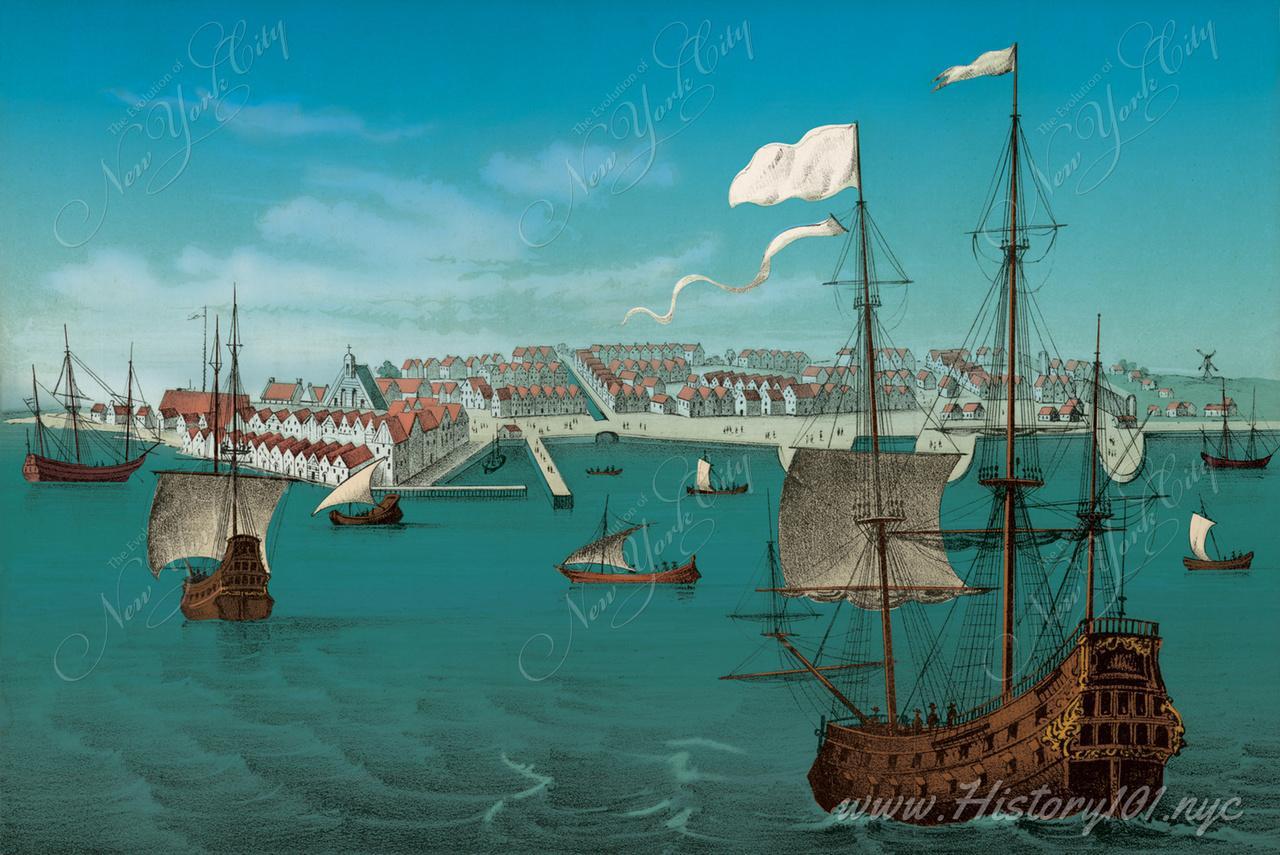 Illustration of New Amsterdam, a small city on Manhattan Island, New-Holland, North America. The image depicts the harbor and multiple ships taking port.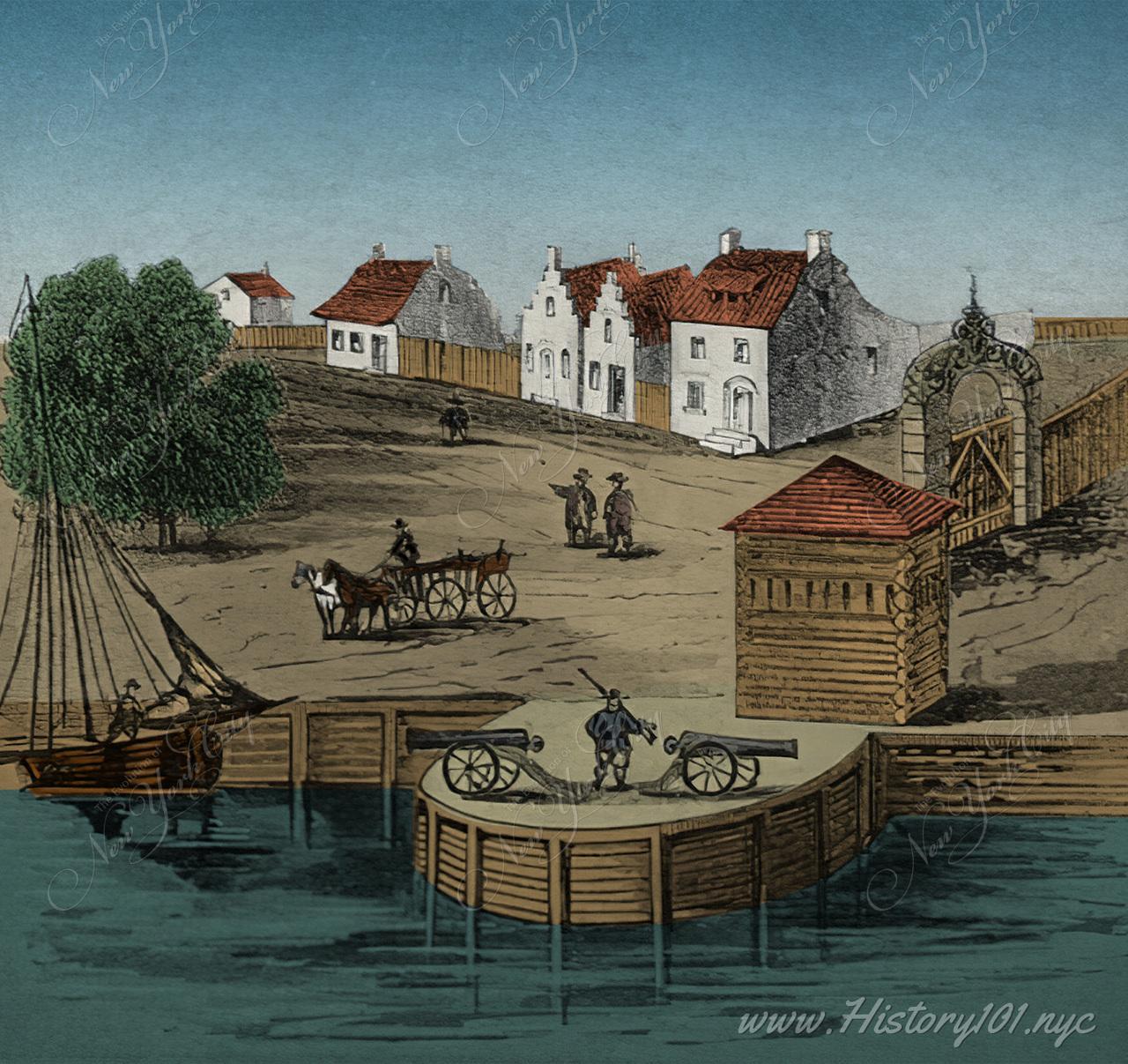 View of the Schoeinge or street piling on the East River shore near present Coenties Slip - the dock and river front to Wall Street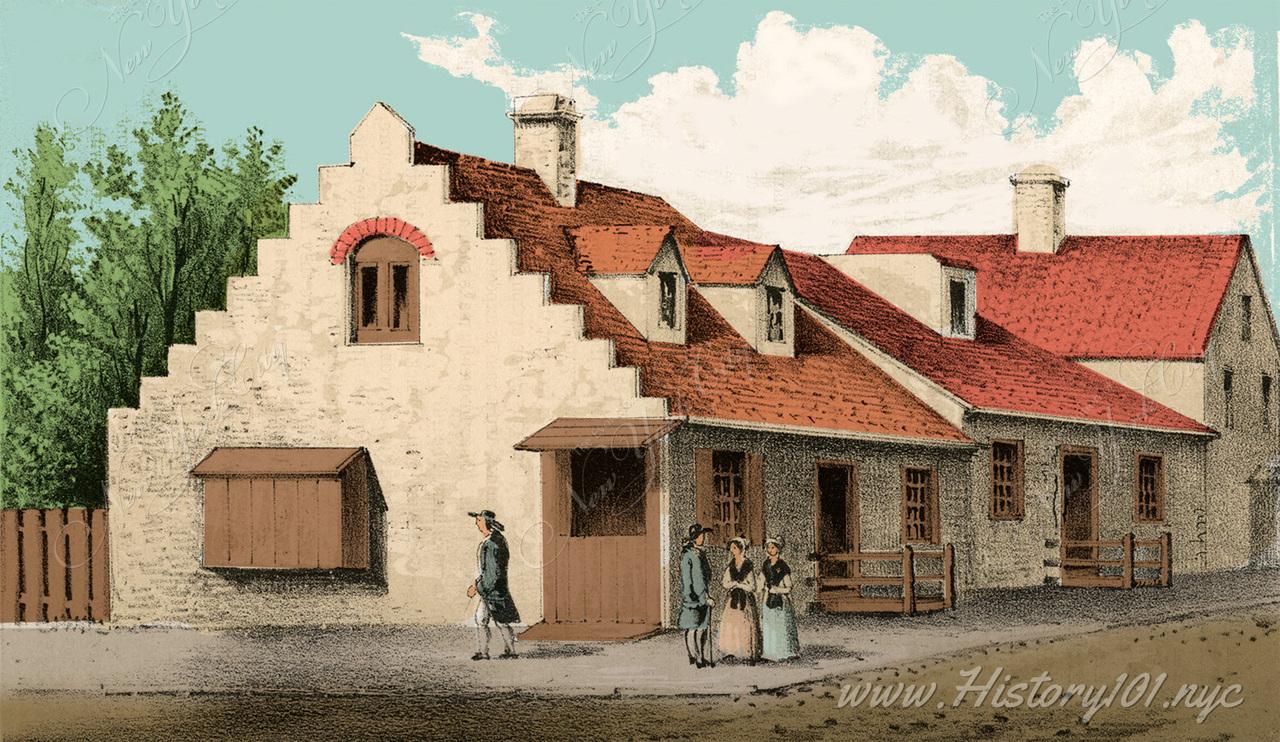 Colorized illustration of pedestrians in front of a Dutch-style house, constructed on the north east corner of Exchange Place & Broad Street.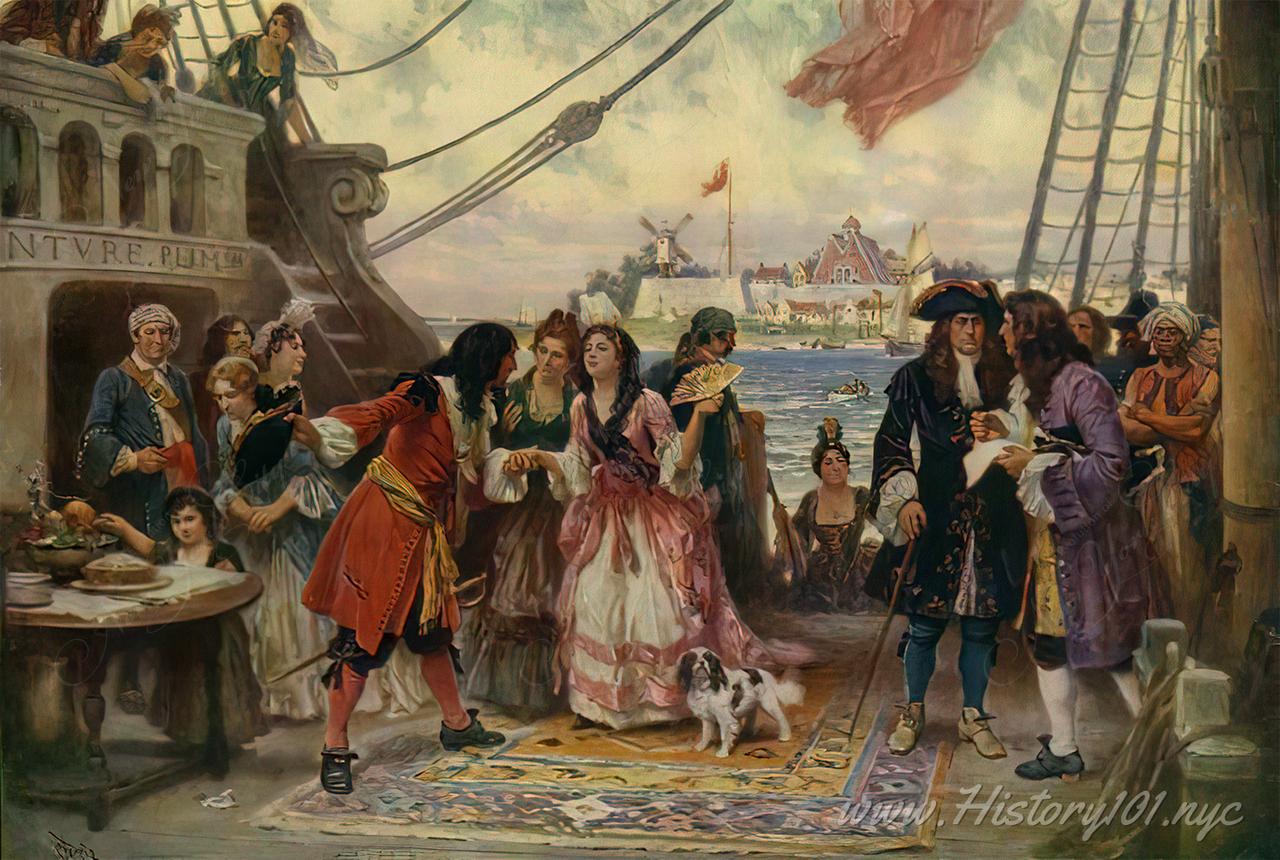 Illustration of Captain Kidd, a famous Scottish pirate approaching New York's famous Harbor.