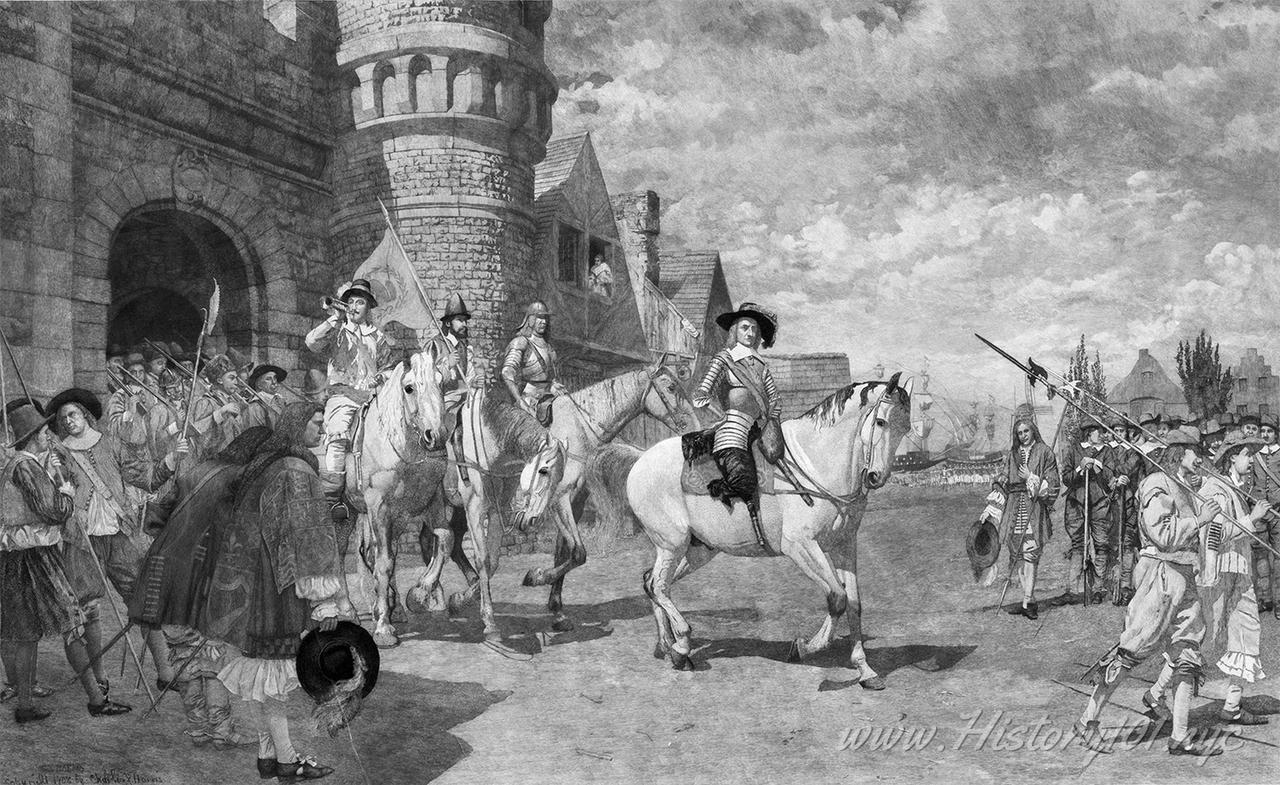 Printed illustration shows Dutch soldiers, lead by Director General Peter Stuyvesant, leaving New Amsterdam after ceding it to the English.
On August 27, 1664, while England and the Dutch Republic were at peace, four English frigates sailed into New Amsterdam's harbor and demanded New Netherland's surrender, effecting the bloodless capture of New Amsterdam. On September 6, the local Dutch deciding not to offer resistance, Stuyvesant's lawyer Johannes de Decker and five other delegates signed the official Articles of Surrender of New Netherland.
This was swiftly followed by the Second Anglo-Dutch War, between England and the Dutch Republic. In June 1665, New Amsterdam was reincorporated under English law as New York City, named after the Duke of York (later King James II). He was the brother of the English King Charles II, who had been granted the lands.
Image Credit: Charles Harris. Reprinted with permission.
Restoration Credit: This image has been digitally repaired by Fine Print Design Studio.
Available Sizes:
NOTE: Our watermark will not appear in your art prints.