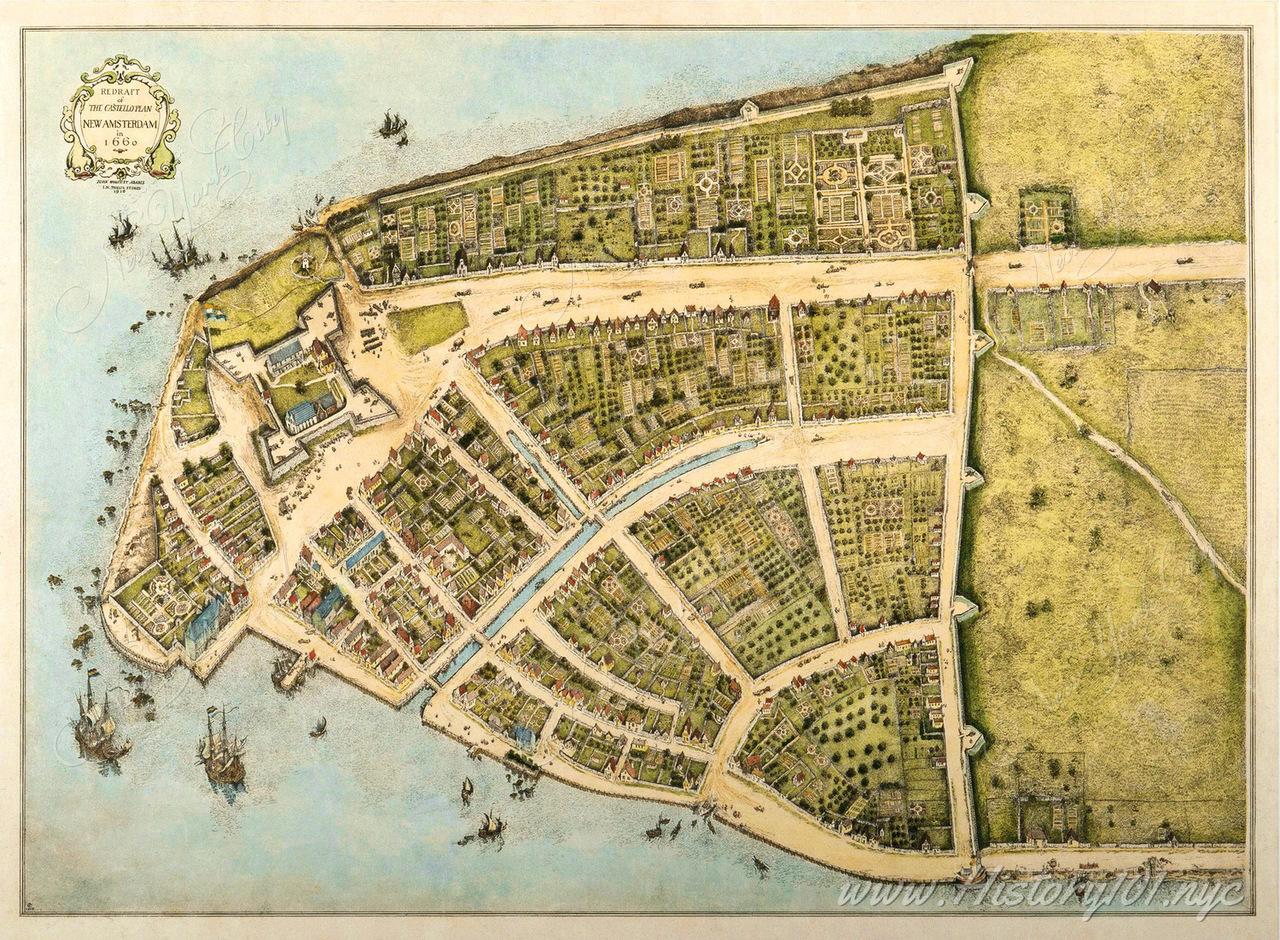 An illustrated map displaying early settlements and boundaries of New Amsterdam – a fledgling town occupied by an increasing amount of Dutch settlers. Visible in this map are Fort Amsterdam, strategically located at the southern port of the island, along with the northern palisade – a security measure against invaders and the site of present-day Wall Street.
Image Credit: Alfred Fredericks. Reprinted with permission.
Restoration Credit: This image has been digitally repaired by Fine Print Design Studio.
Available Sizes:
NOTE: Our watermark will not appear in your art prints.