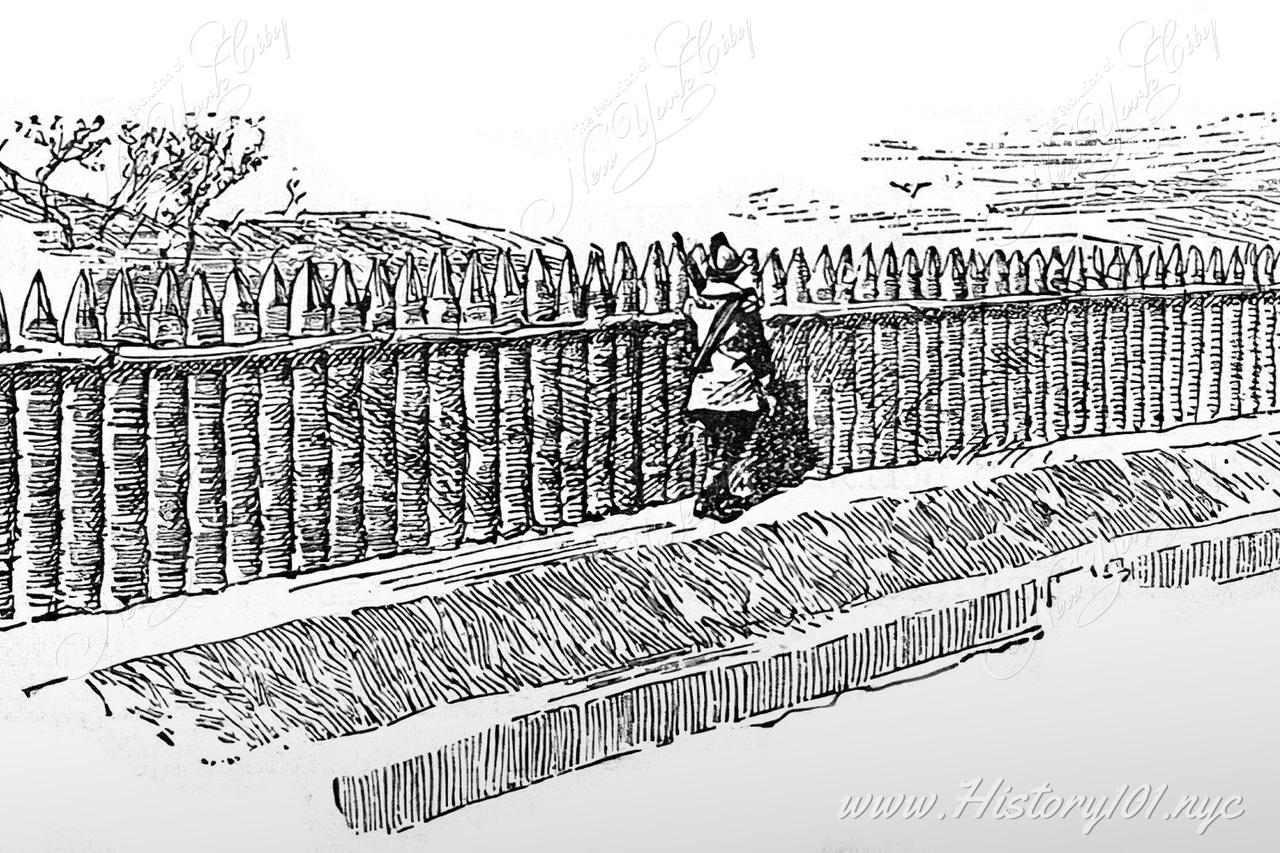 Once the city's northernmost boundary, Wall Street did indeed get its name from a wooden palisade that had been erected back in 1653 under the direction of Dutch Governor Peter Stuyvesant between the Hudson and East River to protect the town from marauding tribes.
Artist Credit:
Augustine E Costello
. Reprinted with permission.
New York Public Library