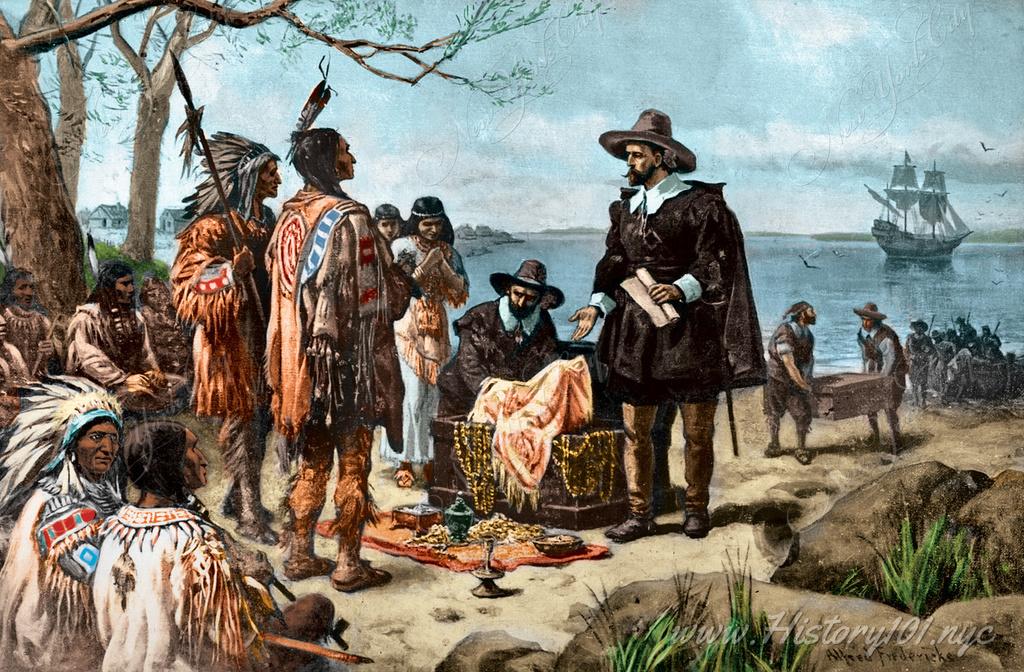 A common account states that Minuit purchased Manhattan for $24 worth of trinkets. A letter written by Dutch merchant Peter Schaghen to directors of the Dutch East India Company stated that Manhattan was purchased for "60 guilders worth of trade," an amount worth approximately $1,143 in 2020 dollars.
Image Credit: Alfred Fredericks. Reprinted with permission.
Restoration Credit: This image has been digitally repaired by Fine Print Design Studio.