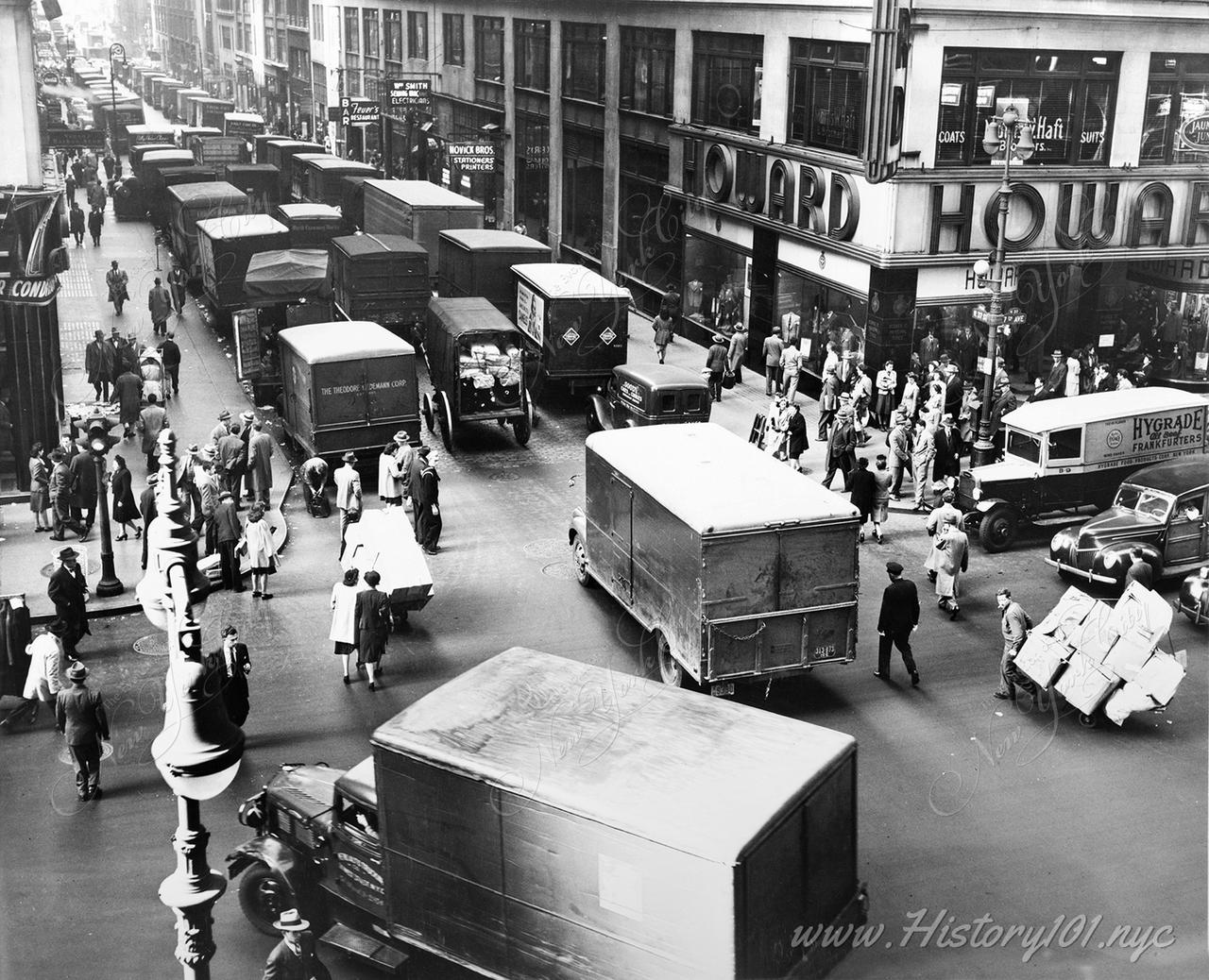 Long lines of delivery trucks stall traffic on the corner of West 37th Street, looking west from 7th Avenue, in front of Howard Clothes store.
The first Howard Clothes store opened in New York in 1924 and was founded by Samuel Kappel, Joseph Langerman, and Henry Marks – named after Langerman's son Howard.
Artist Credit:
Al Aumuller
. Reprinted with permission.