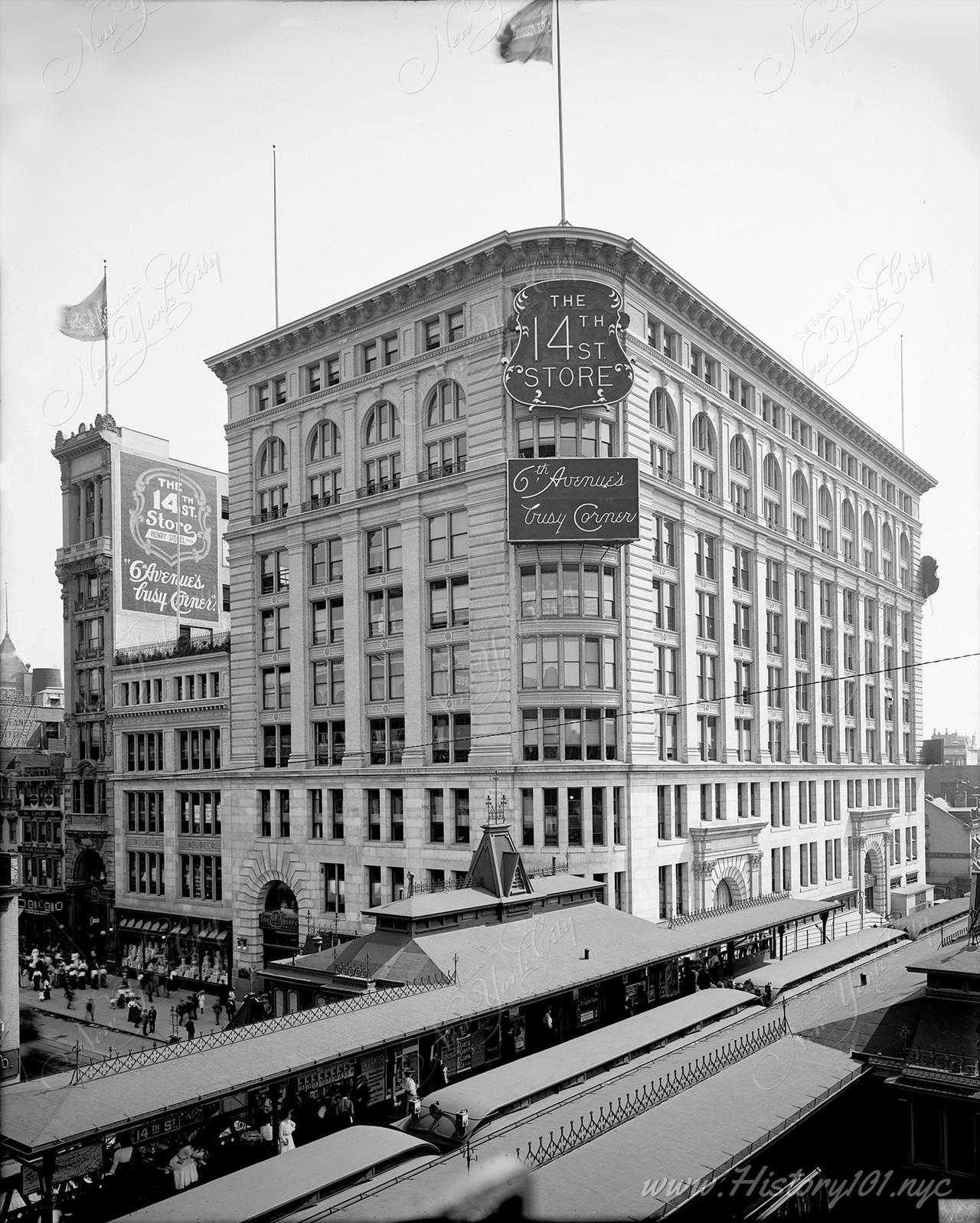 Henry Seigel's 14th Street Store, opened in 1904 on Sixth Avenue between 13th and 14th Streets, was one of his biggest projects, and would remain open at this location for a decade before being converted into a residential building.
Image Credit: Unknown. Reprinted with permission.
Restoration Credit: This image has been digitally repaired by Fine Print Design Studio.
Available Sizes:
NOTE: Our watermark will not appear in your art prints.