1868: A Bird's Eye View of Manhattan in 1868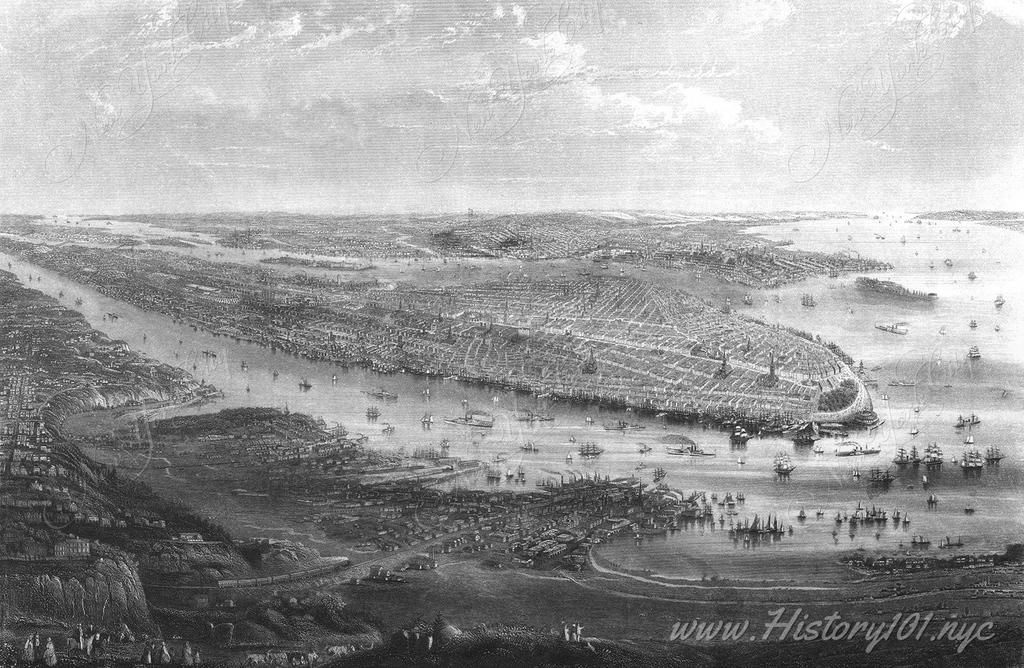 An artist's panoramic illustration where lower Manhattan, New Jersey and both Hudson and the East Rivers are visible, along with Brooklyn and Queens in the distance.
---
A Visual History of Mannahatta to New Amsterdam up to Present Day.
Learn about NYC's fascinating past and explore the natural forces that shaped the environment and landscape, along with the people who would transform the "Island of Many Hills" into the greatest and most influential city in the world.