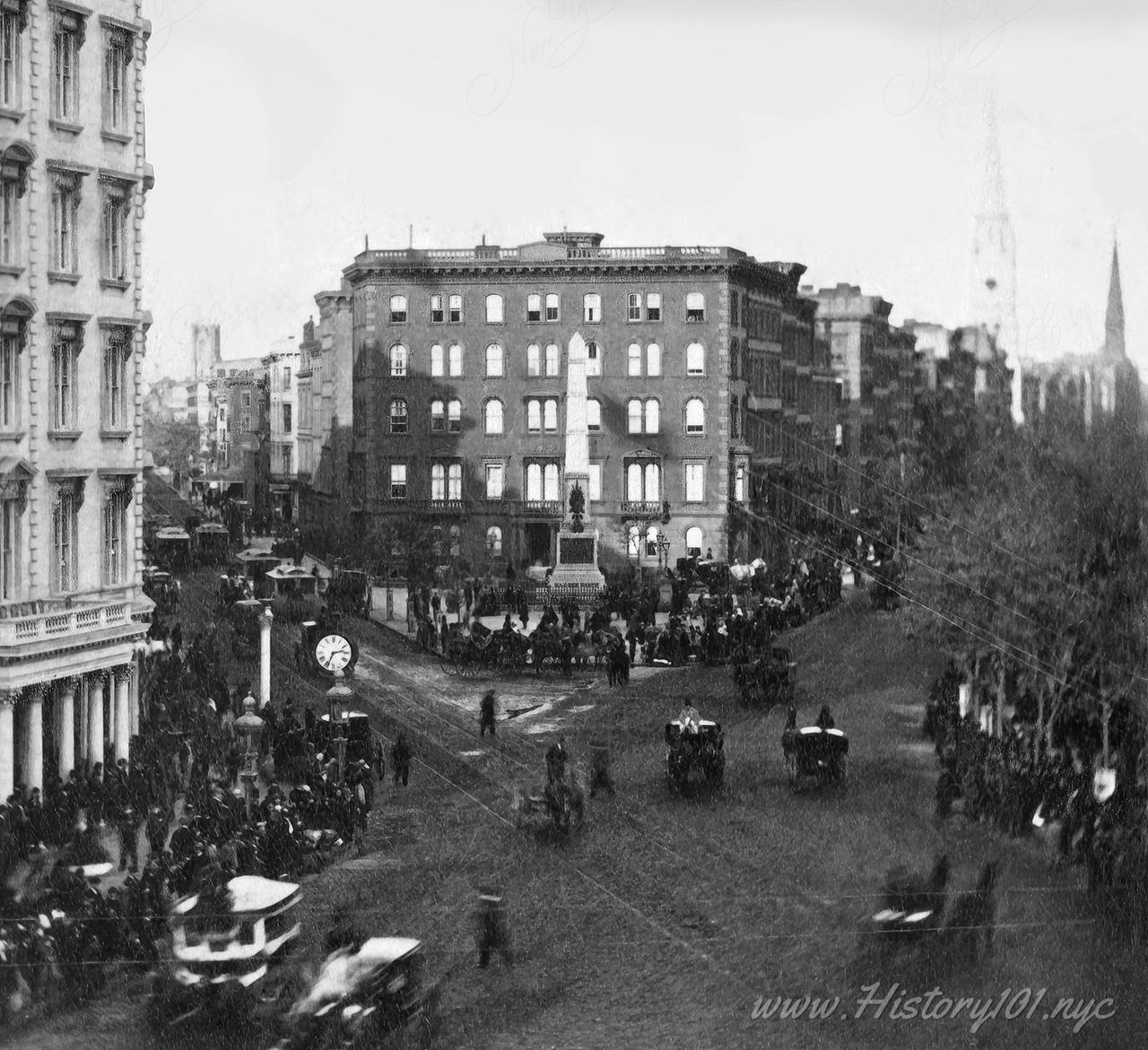 Aerial View of General Worth Square on 25th Street between Broadway and Fifth Avenue. It is the second oldest monument in any New York City park and also serves as a memorial/ burial site for General William Jenkins Worth. The only other monument in New York City that also serves as a memorial/burial site is Grants Tomb (final resting place of the 18th President of the United States, Ulysses S. Grant and his wife, Julia Grant).
As a historical figure, General Worth was one of the most famous men in In the 1800's and fought for victory in the Mexican–American War (1846-1848). Leading America's first ever amphibious landing in Veracruz and accepting the surrender of Mexico City in 1847. He also helped shape West Point, introducing very high standards of conduct and discipline that is still evident today.
There are many cities and villages that have been named in his honor:
Fort Worth, Texas — Lake Worth, Texas — Worth, Iowa — Worth, Georgia — Worth, Illinois — Worth, Missouri — Worthville, Kentucky — Worth Avenue, Palm Beach Florida — Lake Worth Beach, Florida
Artist Credit:
George Stacy
. Reprinted with permission.