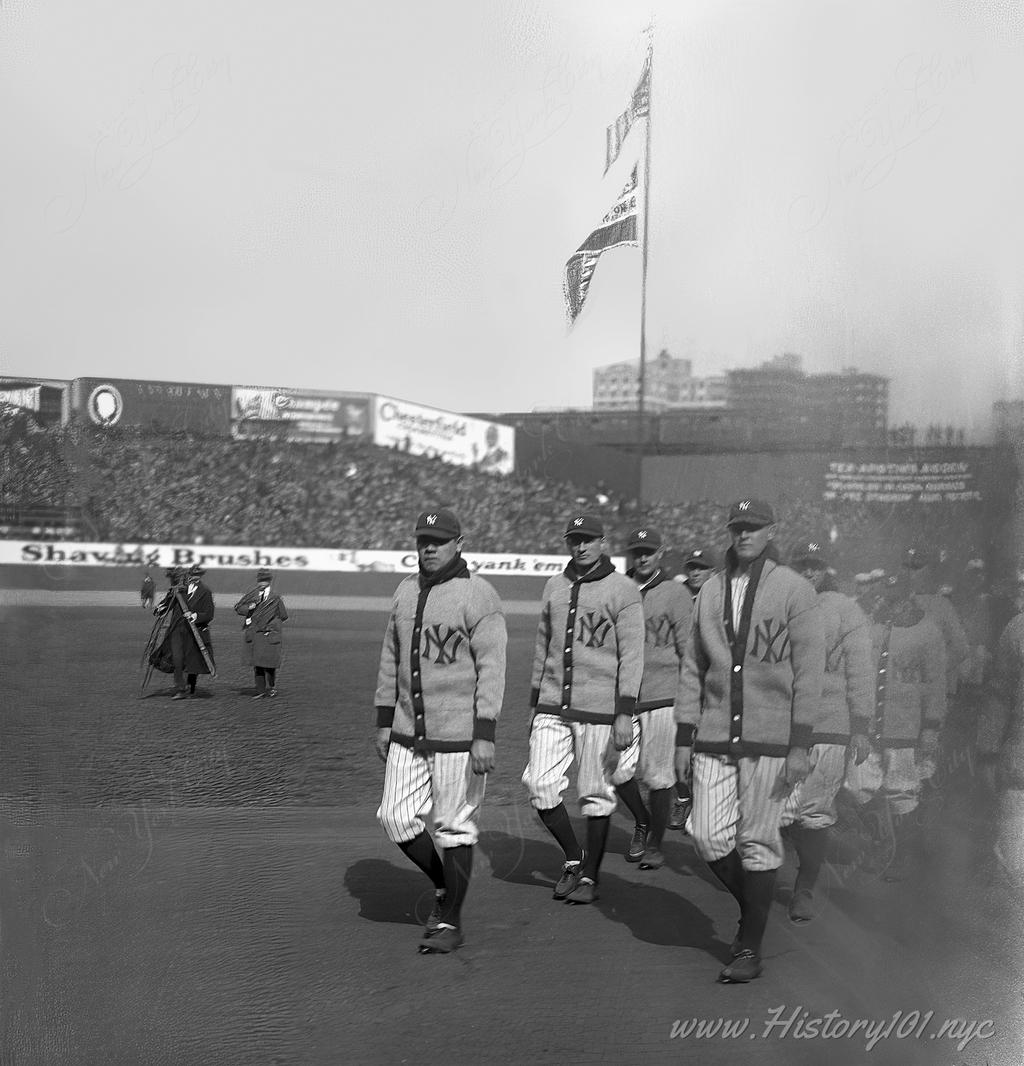 The Grand Opening of Yankee Stadium and the official opening of Baseball season on Wednesday, April 18, 1923.
Its as a sunny day in The Bronx, with 74,200 lucky fans in attendance (25,000 had to be turned away). The New York Times reported that it was "The greatest crowd that ever saw a baseball game" and the gates to stadium had to be closed half an hour before the start of the game. The start time was 3:30 pm and the entire game was played for two hours and 5 minutes with The New York Yankees winning 4-1 over The Boston Red Sox.
In this being the first ballgame ever played in Yankee Stadium, Babe Ruth hit the first home run to christen the ballpark (a three-run shot to right-field off Howard Ehmke). It was the beginning of an Era for The New York Yankees (The House That Ruth Built) who would become the most successful club in baseball history.
Image Credit: George Grantham Bain. Reprinted with permission.
Restoration Credit: This image has been digitally repaired by Fine Print Design Studio.