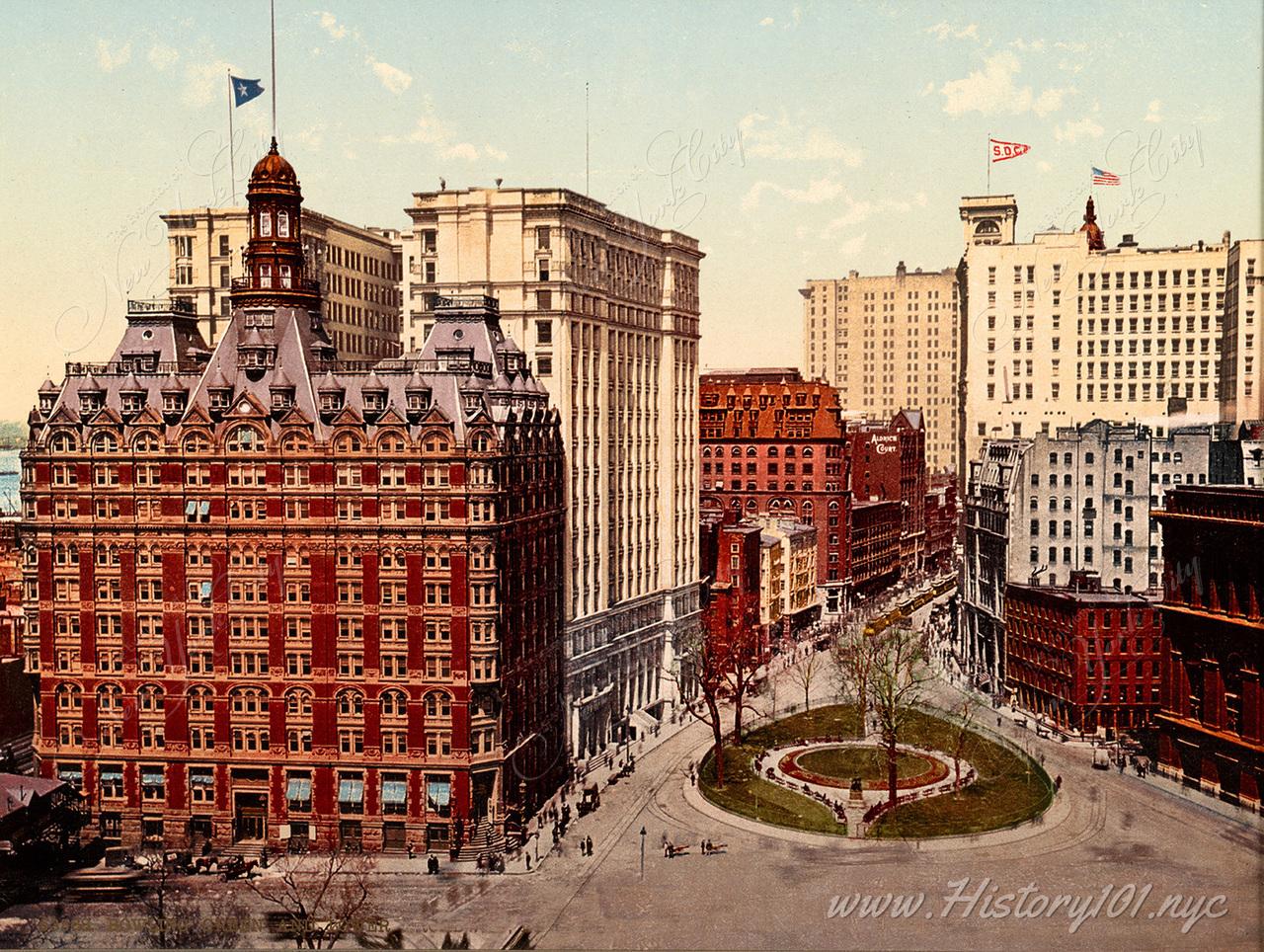 A colorized photochrom print depicting an aerial view of Bowling Green and its surrounding buildings.
Bowling Green was designated a park in 1733, but the wrought iron fence that surrounds it also dates back to the 18th century. It was installed in 1771 to protect a giant statue of King George III that was erected in the park six years earlier by the British government.
Artist Credit:
Thomas Horner
. Reprinted with permission.