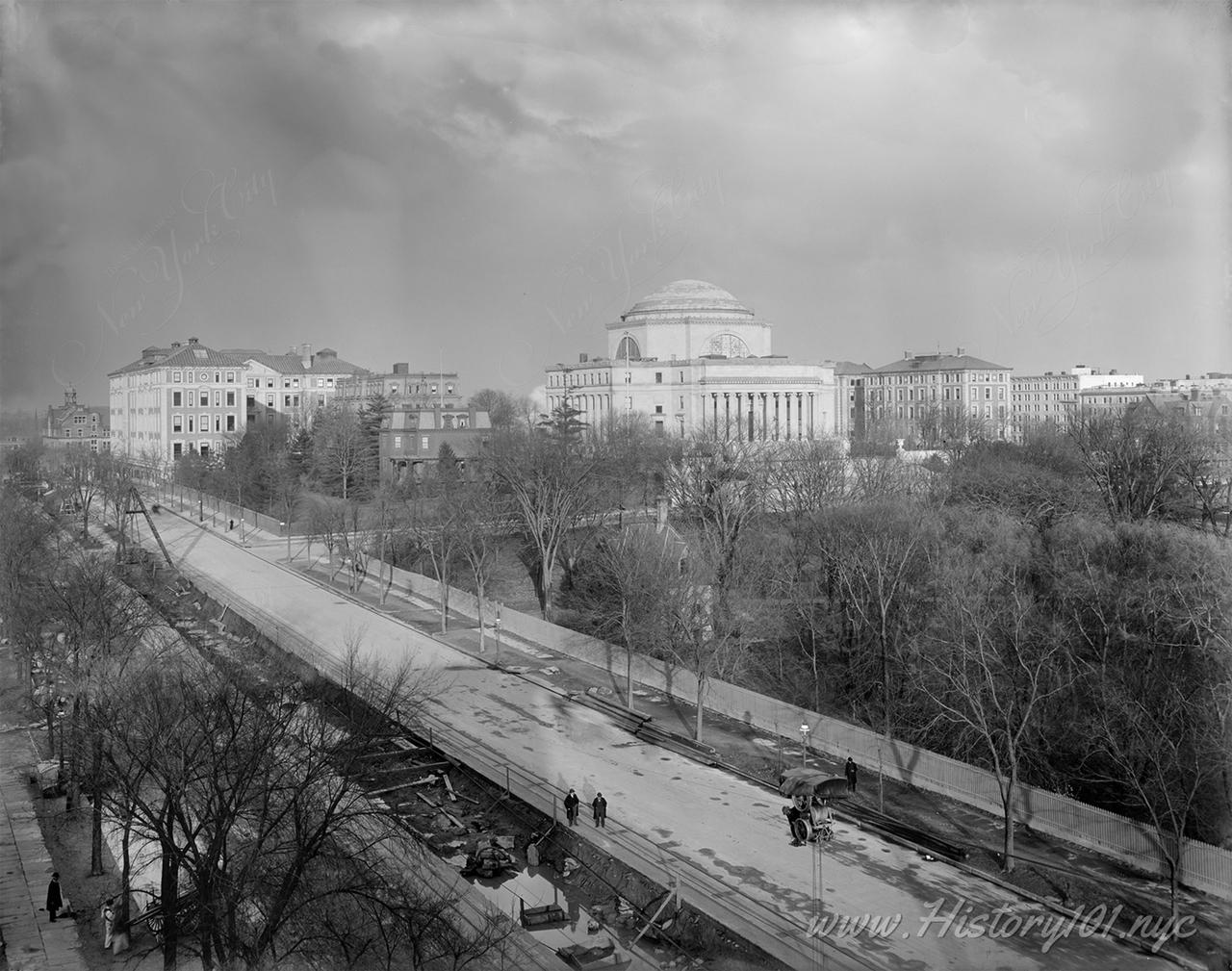 Aerial photograph showing Columbia University Campus looking north from Broadway and 116th Street. The first traditional Ivy Chain ceremony was held in 1900, and the tradition continues today. Graduating seniors are draped with an ivy chain to signify their connection to one another and the college. The ivy is then cut to represent that lifelong bond even as each student embarks on an individual journey.
Image Credit: Unknown. Reprinted with permission.
Restoration Credit: This image has been digitally repaired by Fine Print Design Studio.
Available Sizes:
NOTE: Our watermark will not appear in your art prints.