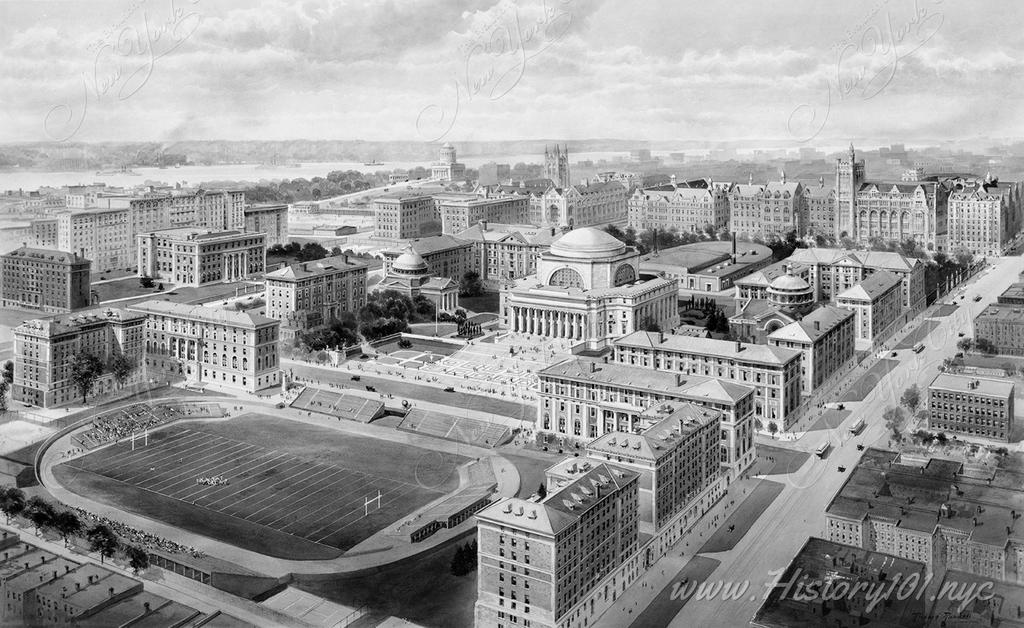 This aerial image of Columbia University showing the athletic field known as South Field. Baker's Field at the north end of Manhattan Island wasn't built until long after the construction of Butler Library doomed South Field.
Image Credit: Richard Rummell. Reprinted with permission.
Restoration Credit: This image has been digitally repaired by Fine Print Design Studio.