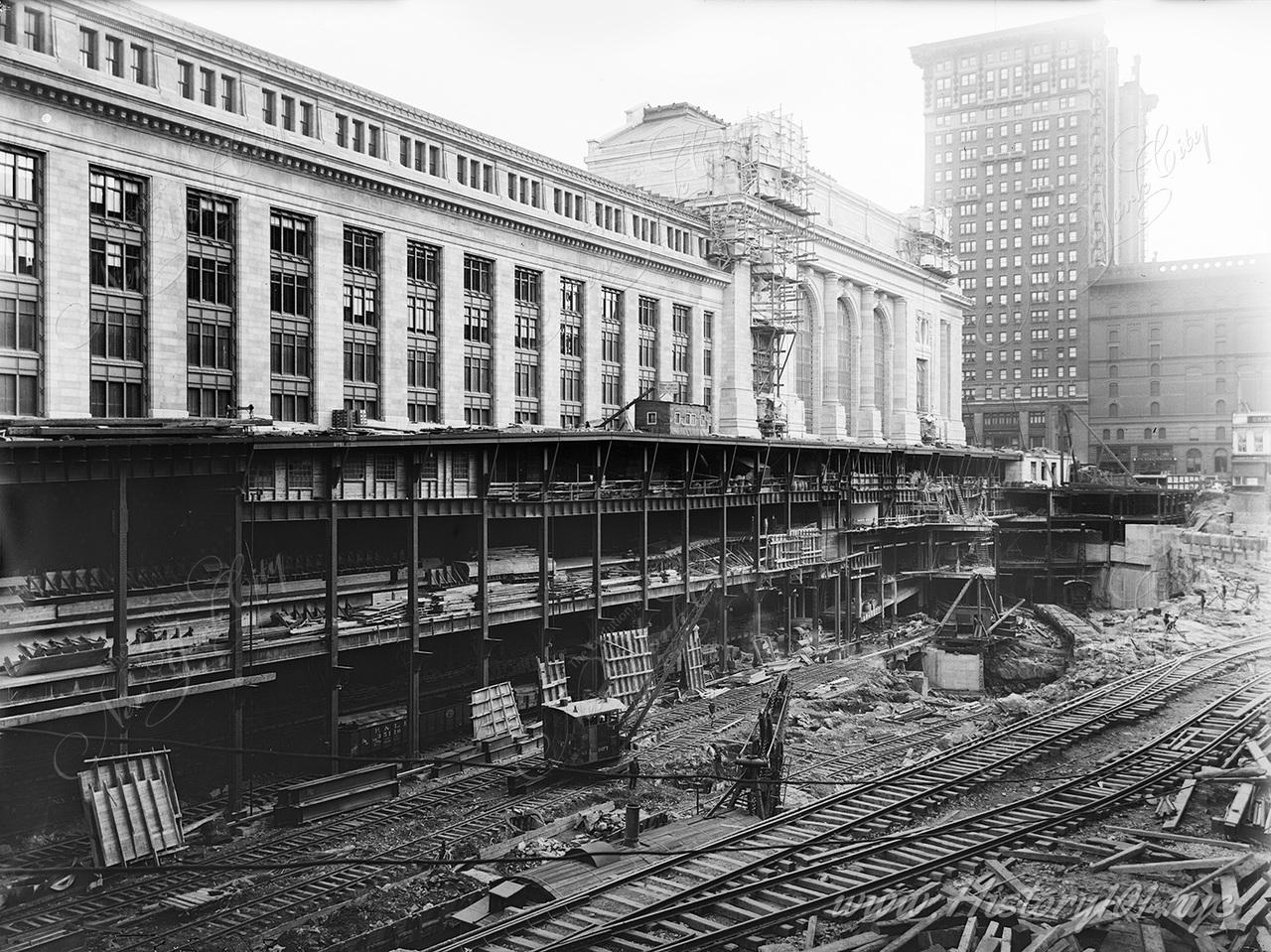 Construction on Grand Central Terminal (we call it Grand Central Station) started on June 19, 1903, as New York state legislature passed a law to ban all steam trains in Manhattan by 1908. The new Grand Central's interior was designed by Reed and Stem, with some work by Whitney Warren of Warren and Wetmore. The building was intended to compete with the beauty of Penn Station (sadly demolished). The famous clock in the main concourse (also known as the express concourse) was designed by Henry Edward Bedford and cast in Waterbury, Connecticut
Image Credit: Unknown. Reprinted with permission.
Restoration Credit: This image has been digitally repaired by Fine Print Design Studio.
Maximum Available Size: 72"x50"