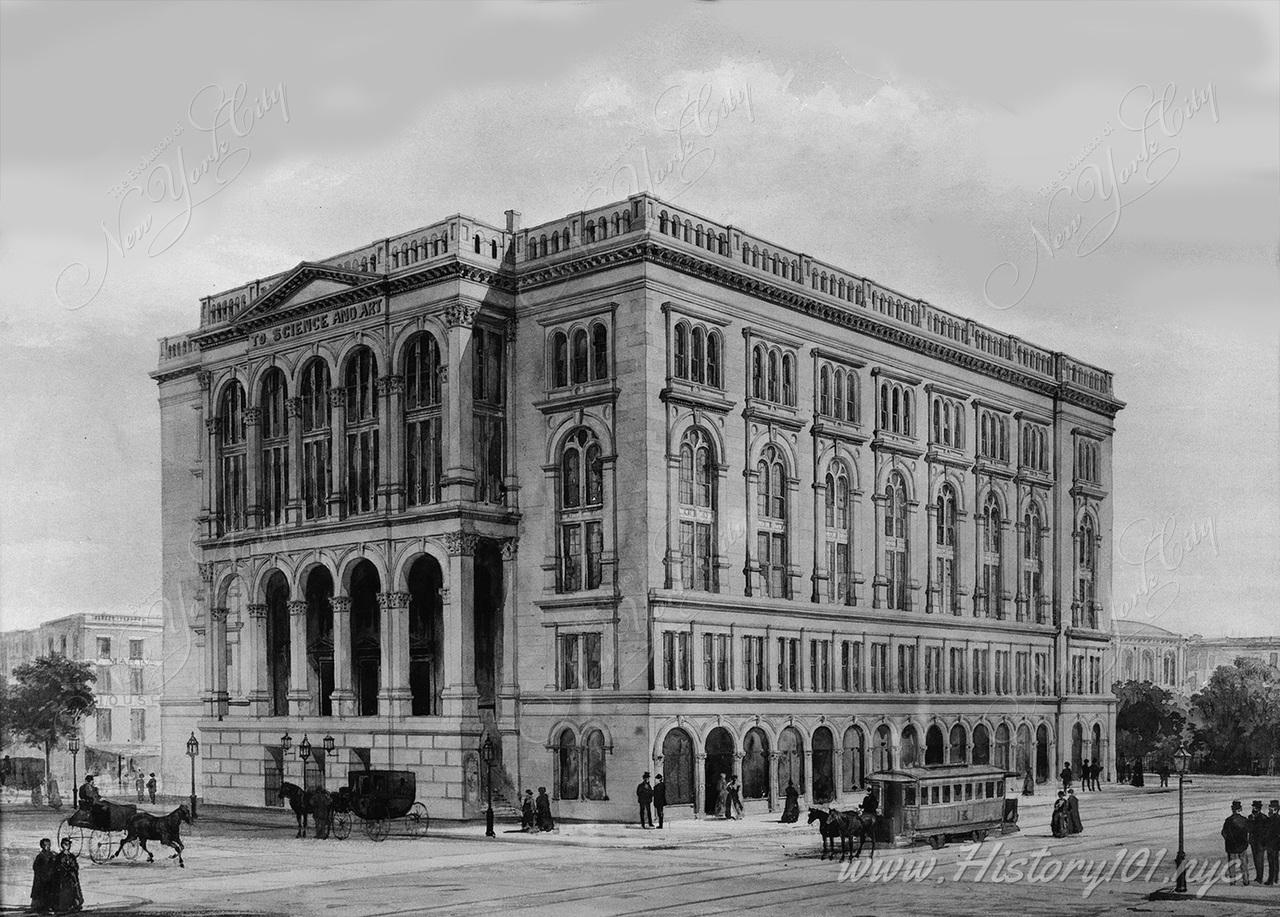 The Cooper Union was founded in 1859 by Peter Cooper, who was a successful entrepreneur and inventor. His dream was to give young people a good education which was "open and free to all".
Many notable alumni having passed through Cooper Union, including Thomas Edison, Elizabeth Diller (Architect/ Professor) and Bob Kane (creator of Batman). Cooper Union began to charge tuition of some incoming freshmen in 2014, but plans to bring back free tuition for all by 2029.
On February 27, 1860, the school's Great Hall, became the site of a historic address by Abraham Lincoln, challenging the expansion of slavery to the western territories. Many speakers would follow in Lincoln's steps, including future presidents, activists and the founders of the NAACP, which held its first public meeting in the Great Hall in 1909 (49 years after Lincoln's famous speech).
Astor Place was named for John Jacob Astor (at one time the richest person in the United States), soon after his death in 1848.
Artist Credit:
André Jammes
. Reprinted with permission.