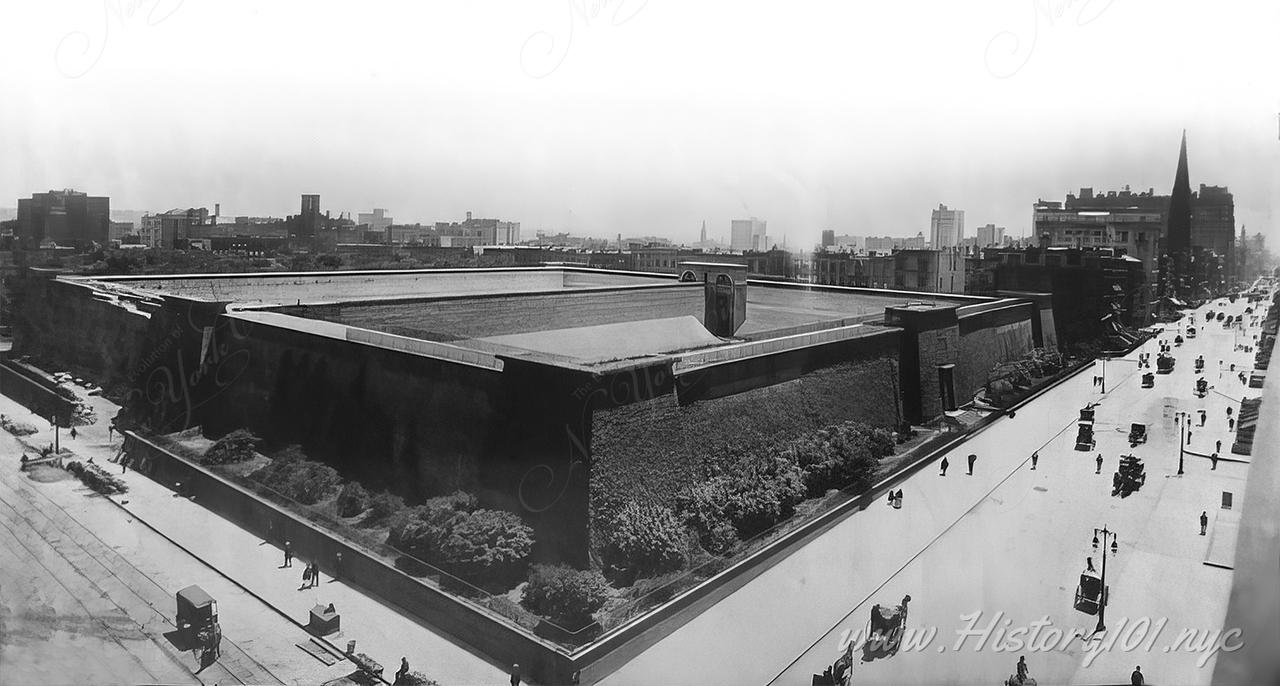 The Croton Aqueduct water system (Murray Hill Reservoir) on 42nd Street and Fifth Avenue prior to its demolition.
The Croton Reservoir covered 4-acres and held up to 180 million gallons of water (20-35 million gallons flowed into it daily). The Reservoir was 1,826 feet long and 836 feet wide, the walls were 50-foot-high granite and atop was a public promenade offering panoramic views while going for a walk.
Dismantlement of the reservoir began in the 1890' s and in 1902, the cornerstone for the New York Public Library's main branch was laid down and nine years later, the library opened to the public on May 23, 1911 (old stone work of the reservoir can be seen embedded in the library's foundation).
Image Credit: Unknown. Reprinted with permission.
Restoration Credit: This image has been digitally repaired by Fine Print Design Studio.
Available Sizes:
NOTE: Our watermark will not appear in your art prints.