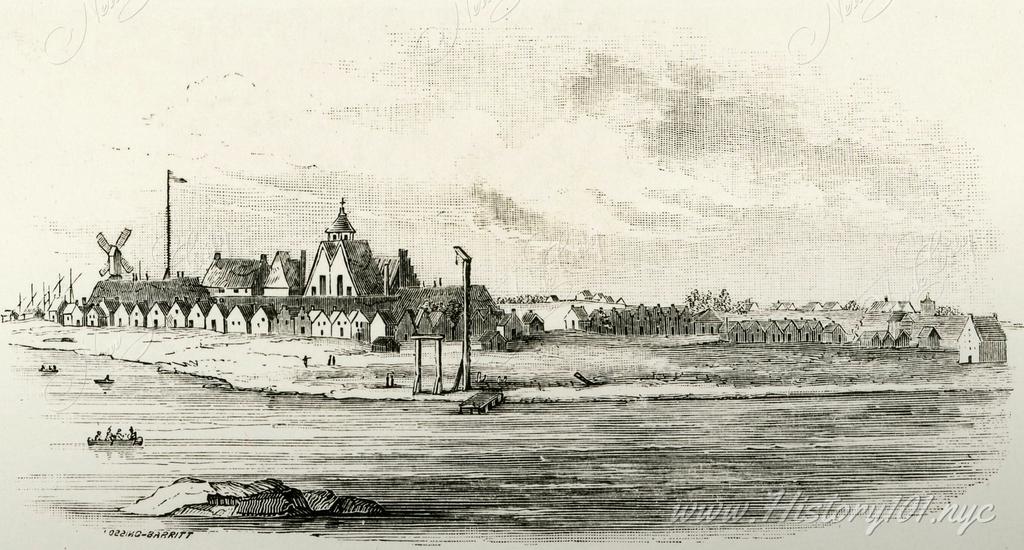 Earliest known image of New Amsterdam from a copperplate made by Augustyn Heermanns. On the left are seen the fort, enclosing the double-roofed church built by Kieft, the prison, and the Governor's house. At the river-side are seen the gallows and whipping-post; on the extreme right is seen the hill over which Fulton Street now passes.
Image Credit: Augustyn Heermanns. Reprinted with permission.
Restoration Credit: This image has been digitally repaired by Fine Print Design Studio.