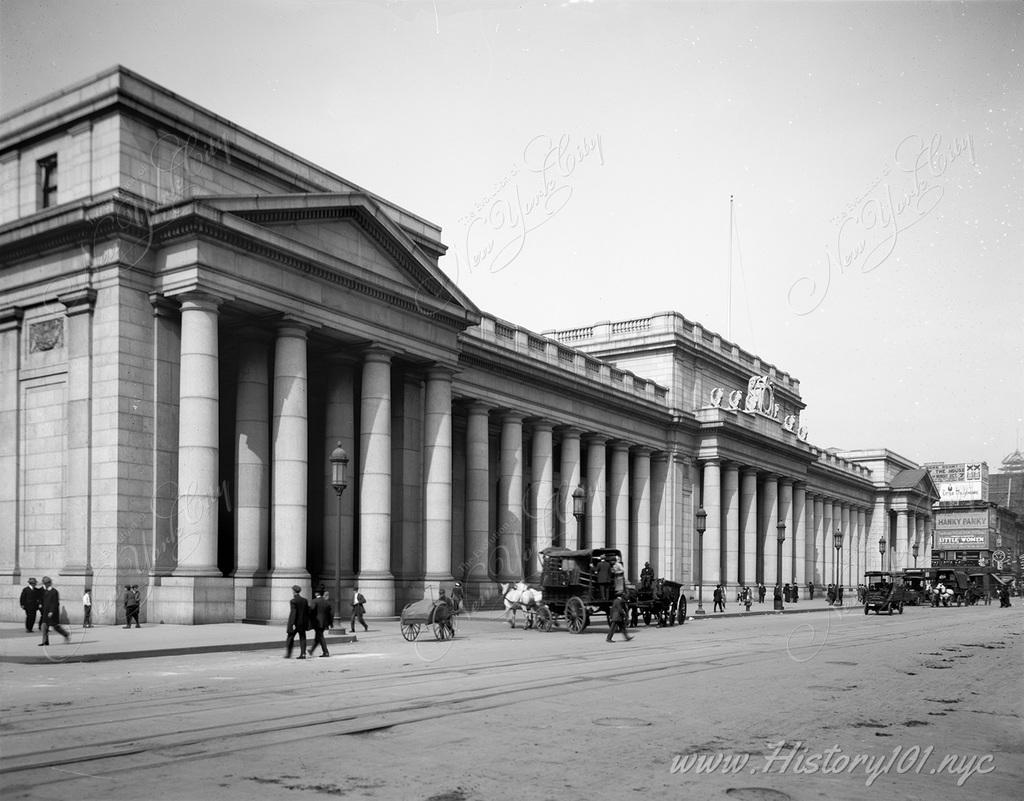 Pedestrians walk in front of the recently completed Penn Station – whose opulence and grand design would make it one not just a vital transit hub but one of the city's most cherished and prestigious landmarks.
Image Credit: Unknown. Reprinted with permission.
Restoration Credit: This image has been digitally repaired by Fine Print Design Studio.