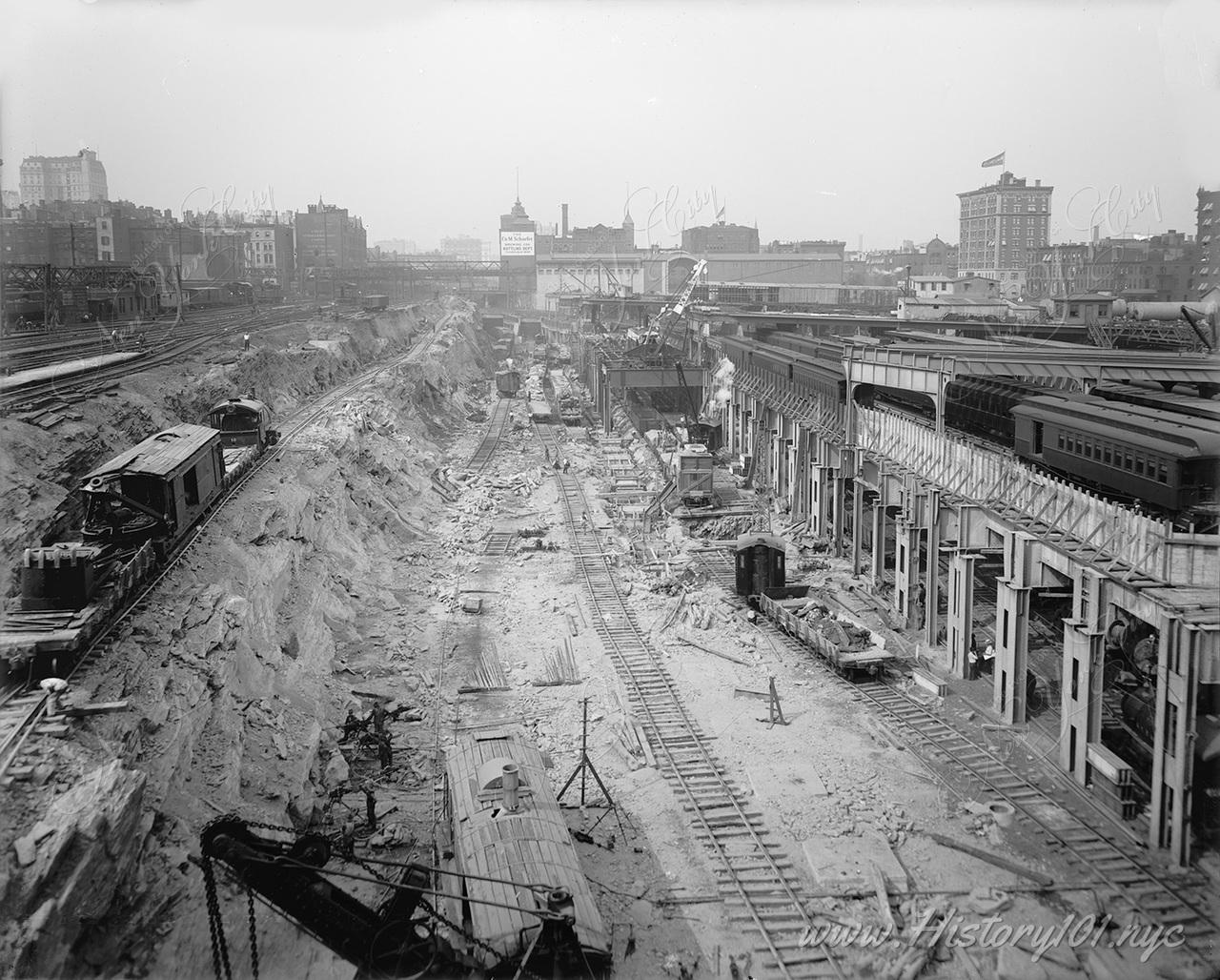 Construction workers clear several stories of earth and rock to lay the groundwork for what would become one of the city's most busy and thriving transit network.
Image Credit: Unknown. Reprinted with permission.
Restoration Credit: This image has been digitally repaired by Fine Print Design Studio.
Maximum Available Size: 60"x50"