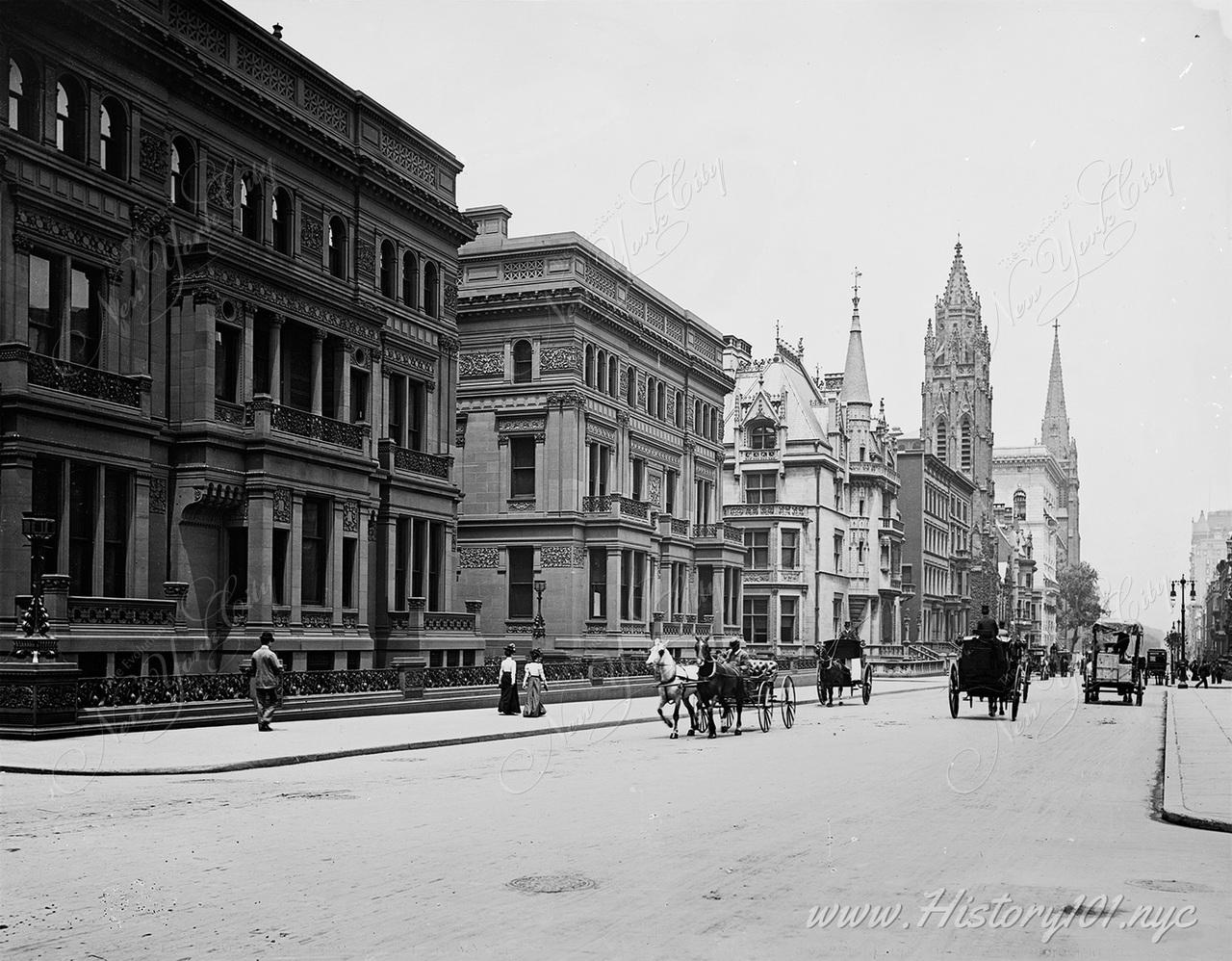 A view of Fifth Avenue in the year 1900. Photograph includes Saint Patrick's Cathedral and several mansions of the Vanderbilts – a family of Dutch origin who gained prominence during the Gilded Age. Their success began with the shipping and railroad empires of Cornelius Vanderbilt, and the family expanded into various other areas of industry and philanthropy.
Image Credit: Unknown. Reprinted with permission.
Restoration Credit: This image has been digitally repaired by Fine Print Design Studio.
Available Sizes:
NOTE: Our watermark will not appear in your art prints.