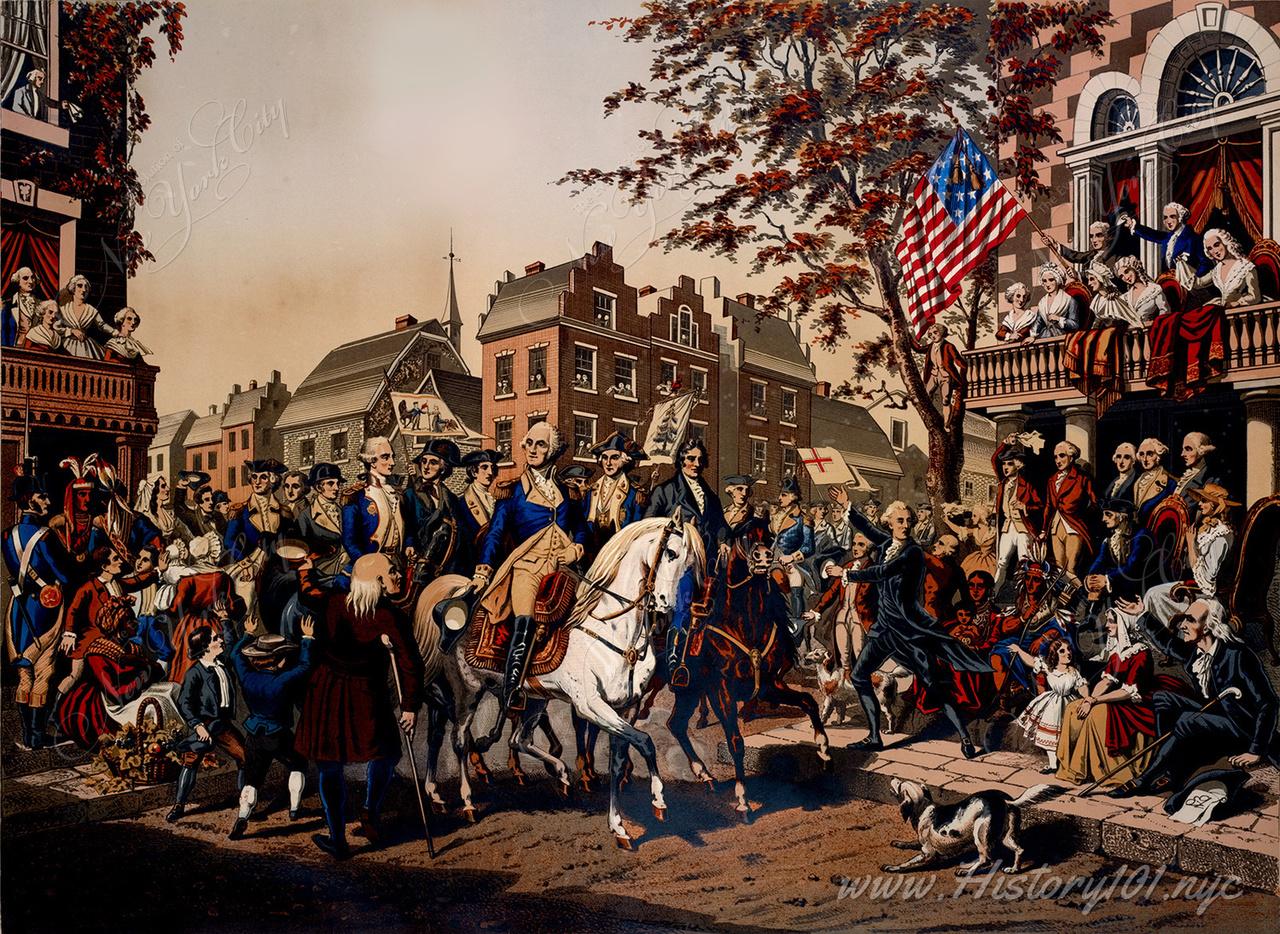 A large crowd gather at the corner of Third Avenue and the Bowery to witness George Washington's grand entry into New York on November 25th, 1783.
Facing defeat, British forces evacuated on November 25, 1783. On that day, Washington marched hundreds of troops into the city to great fanfare. He would not return until 1790 as the first President of the United States, where he would establish New York City as the nation's (temporary) capital.
Artist Credit:
Alphonse Bigot
. Reprinted with permission.