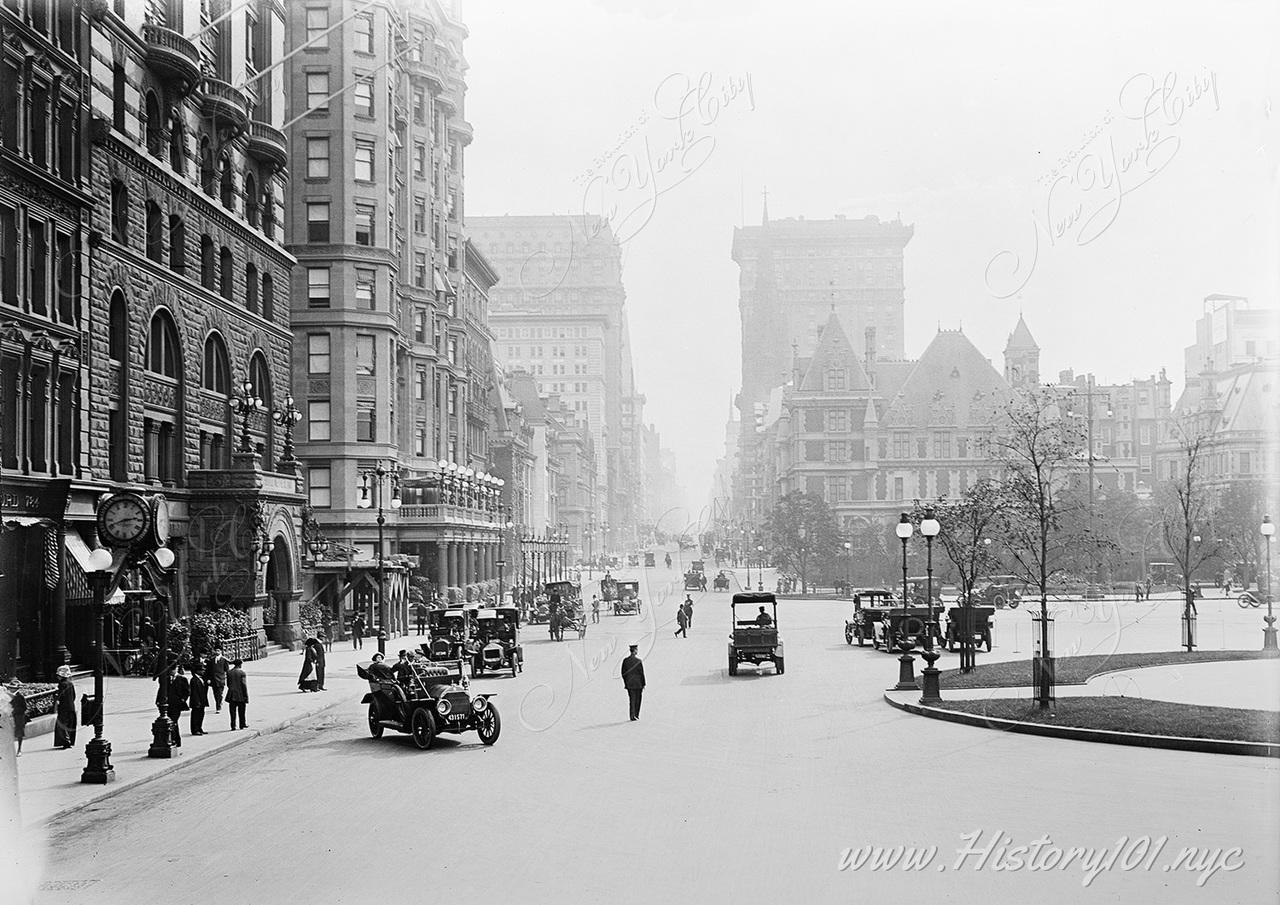 Grand Army Plaza is a square at the southeast corner of Central Park in Manhattan, New York City, at the intersection of Fifth Avenue and Central Park South (59th Street), covering two blocks on the west side of Fifth Avenue between 58th and 60th Streets.
Image Credit: Unknown. Reprinted with permission.
Restoration Credit: This image has been digitally repaired by Fine Print Design Studio.
Available Sizes:
NOTE: Our watermark will not appear in your art prints.