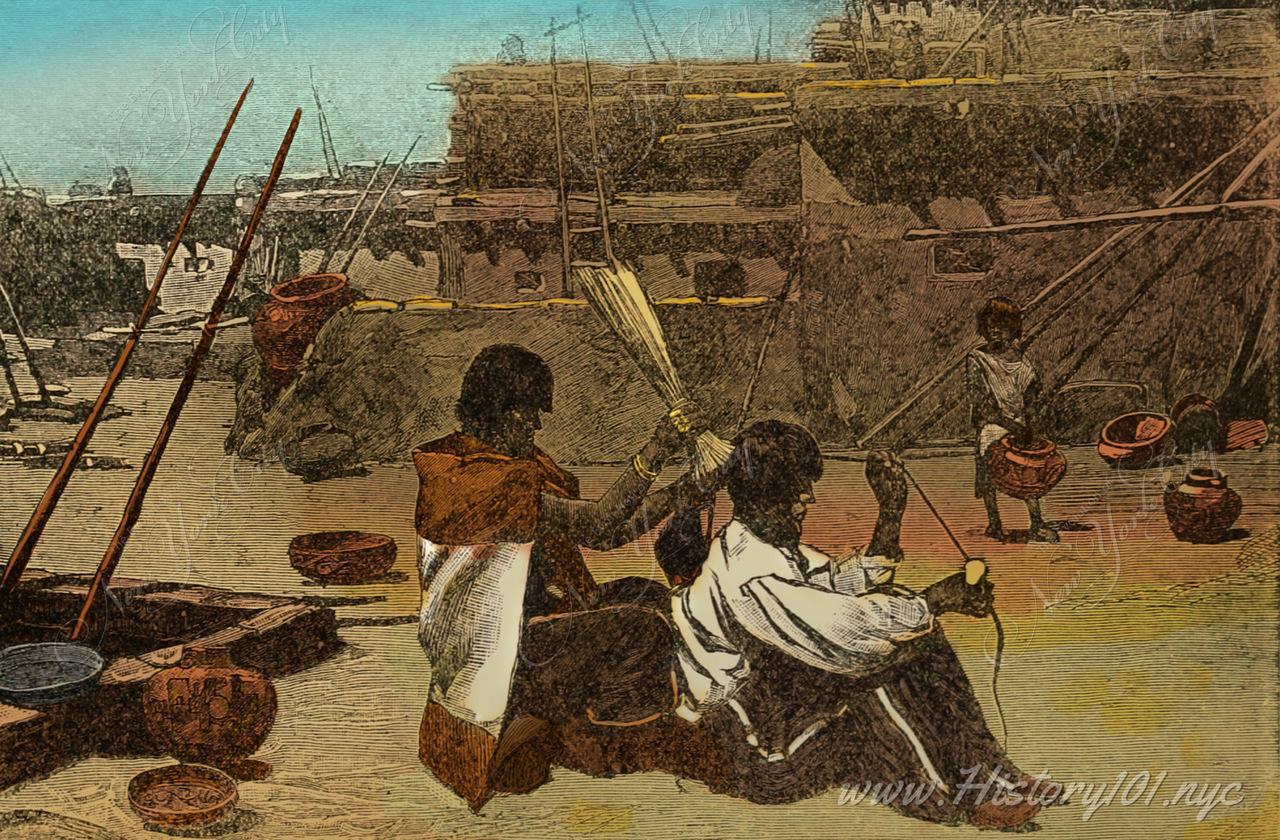 The Lenape were a thriving culture that existed for 400 generations, estimated to be 10,000+ years. Learning to live off the land and with the seasons, much of their economy would be built on animal fur trade. The Lenape were extremely gifted hunters/trappers, farmers and weavers and would overcome countless obstacles to enjoy an age of prosperity.
Image Credit: A.R. Waud. Reprinted with permission.
Restoration Credit: This image has been digitally repaired by Fine Print Design Studio.